With the Dressage Symposium in the Rockies (DSIR) right around the corner, horse enthusiasts alike are beginning to prepare. Equestrians from all over the North America are gearing up to head to the Colorado Horse Park to spend four days submerged in equestrian knowledge, and the clinician list for the 2018 DSIR is in top form. The week will welcome Lisa Wilcox, Scott Hassler, Lilo Fore, Janet Foy, Judy Reynolds, and Allison Brock to the Rocky Mountain Region.
Riding in the Symposium will take a lot of work, as applications need to be filled out and submitted before the deadline, and horses need to be fit, sound and fresh. Riders must arrive early with a clean horse, shining tack, wearing a practical, yet fashionable, outfit. They must be willing to put in the effort, give their best for the clinicians and audience, all while soaking up as much knowledge as possible.
There is another large piece of the Symposium puzzle, and that revolves around the auditors.  The auditors are ticketed spectators that are traveling from far and wide to view the Symposium.  While the preparation for an auditor pales in comparison to a rider's, auditing must not be taken lightly. We've compiled a guide to auditing that highlights the special measures that auditors need to complete to make the most of their experience and achieve Auditing Level: Expert.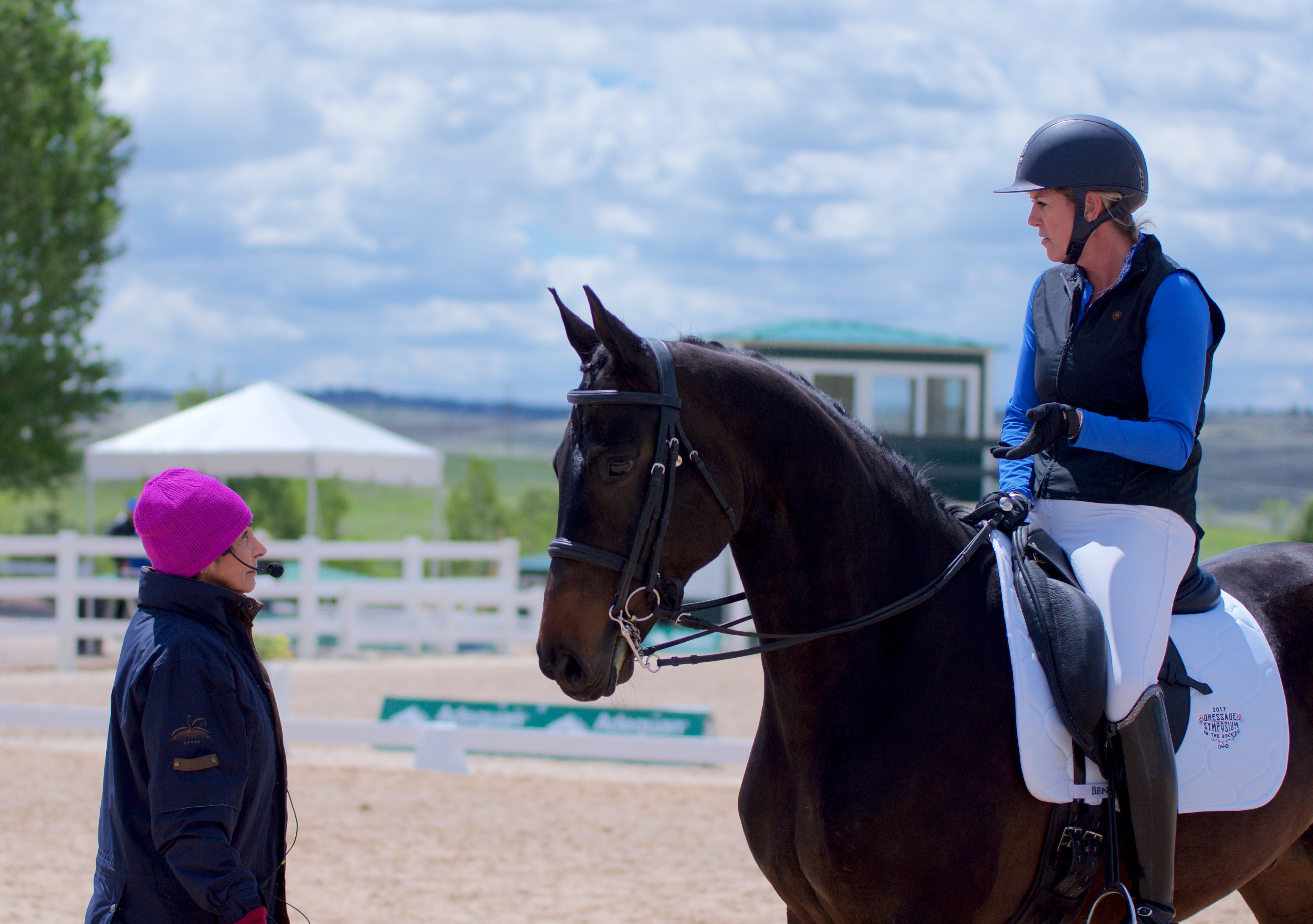 Food
 While food is available on site, we recommend coming with a full belly. You wouldn't want your growling stomach to spook the horses! Lunch is not provided, but there will be several quick-meal options available on the grounds. Bring some cash for lunch or feel free to pack your own.
Have you heard about the picnic packages that will be available for purchase? They will be filled with an assortment of fruits and cheeses with your choice of wine or other non-alcoholic beverages, and a beautiful Colorado Horse Park Blanket. Talk about auditing in style!
Caffeine
 If you're anything like us, you're powered by caffeine and you'll want to make sure that you've charged up enough to get you through the day. The on-site catering truck, Wild Willy's, pours a wicked cup of coffee for your afternoon pick-me-up.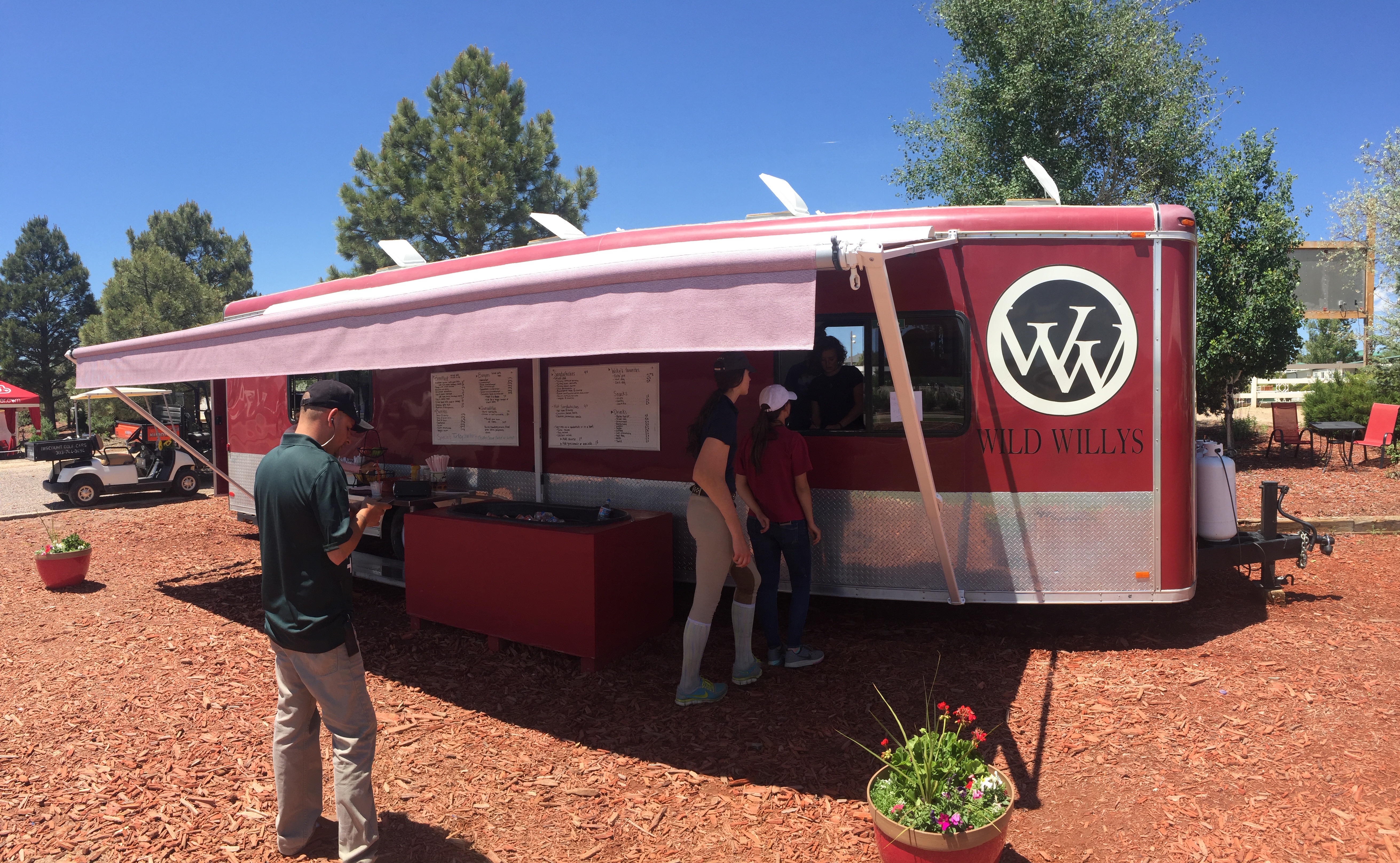 Weather
Let's get real… This event will be held in May, in Colorado. That basically means we could have a foot of snow on the ground, flip flop beach weather, or anything in between.  Layers are your friend here, people!  Be ready for last minute changes in weather and use your attire to help protect you from sun, wind or light rain.
What to Wear
 When deciding what to wear to the Symposium, the most important factor to remember is weather appropriate comfort, however style should also be considered.  There is a daily meet-and-greet with the clinicians and you'll probably kick yourself if you're wearing that old, holey New Kids on the Block t-shirt that you wore to clean stalls earlier that morning.  Please don't forget sunglasses and a hat either!
Sunscreen
5,280 feet. Yep, we're 5,280 feet closer to the sun than you were on your last beach vacation and we all know you put on sunscreen there! PLEASE don't neglect to wear your sunscreen at DSIR. Your skin will thank you.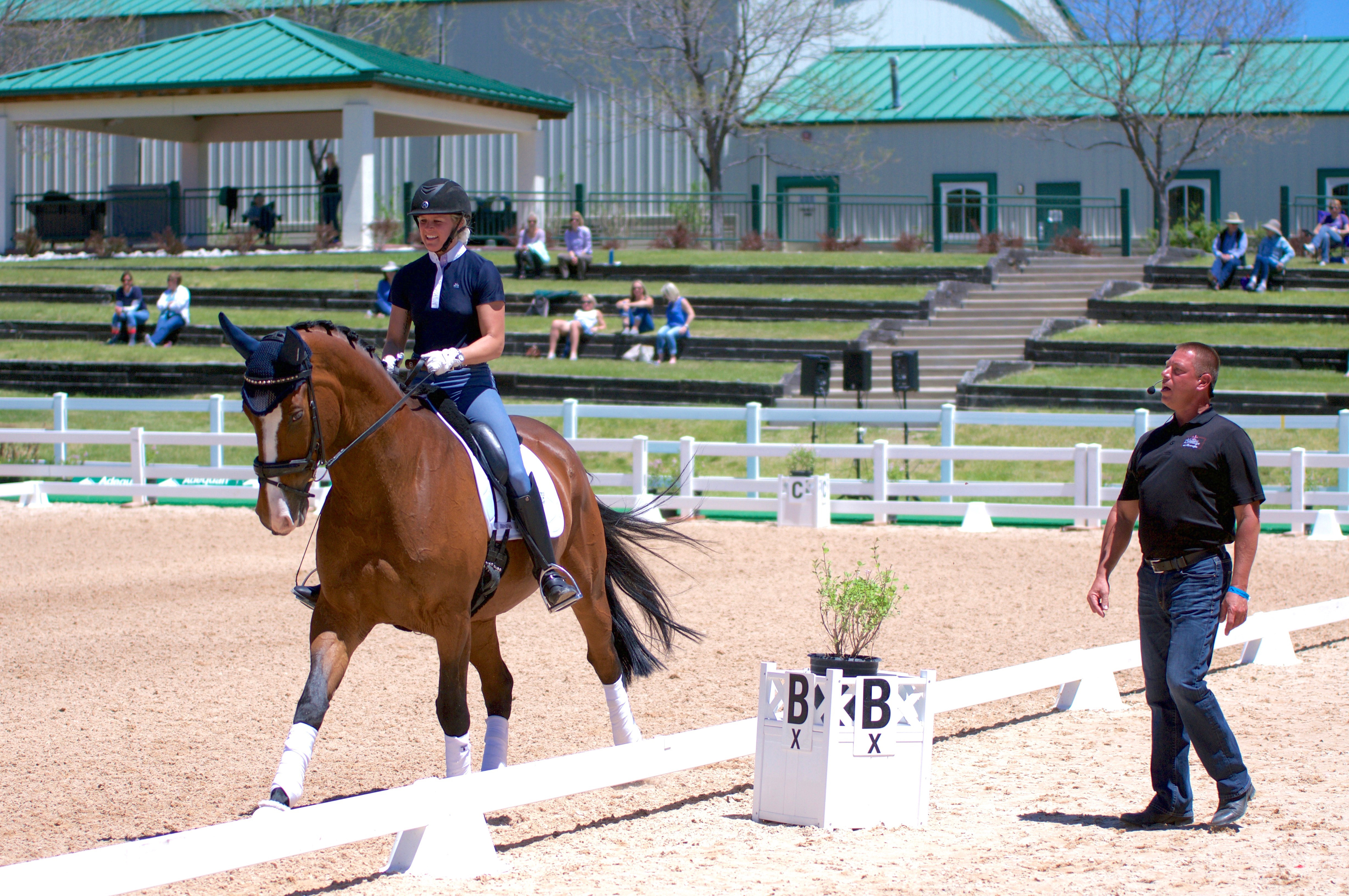 Seating
Seating will be provided on the grass steps around the Coors Family Arena, with limited chair seating on the concrete areas. Please be prepared to sit on the grass. Blankets, sit-upons, or stadium seats are encouraged (bonus points if you made your sit-upon in Girl Scouts in the 90's).
Paper and Pen
You will want to be able to take notes of the exercises and the words of wisdom that are shared. To enable highest caliber of note-taking, make sure you bring a rigid notebook and a pen or two. A highlighter would also allow for adding immediate emphasis to points you'd like to remember.
Entourage
You know what's better than one head? Two… or even three!  Even better if one of the heads you bring belongs to the person that knows what your riding needs most- your trainer!  Bringing your riding friends, barn mates, or trainer is a great way to get the most of the auditing experience because they are more eyes, ears and minds to help soak up the valuable knowledge. Experienced auditors will tell you that a good auditor is a good neighbor so please do not disturb those around you with excessive conversation during vital clinician commentary.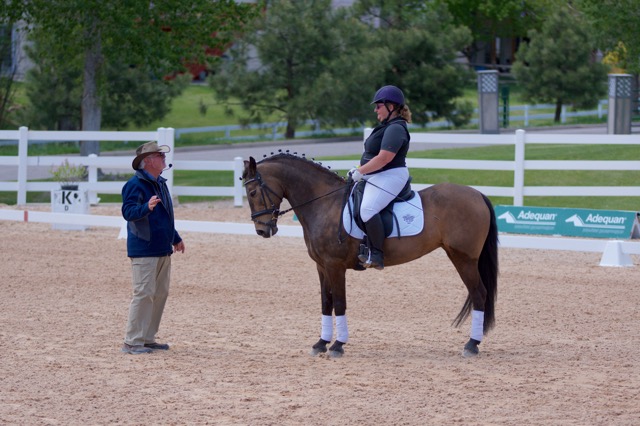 Camera
Thanks to smartphones, most of us have camera on us at all times these days. Well, don't forget to use it at DSIR! Use your phone to record snippets of the clinicians speaking about something applicable to your riding. Take pictures of different elements of an exercise you will want to try on your own. You also must have your camera ready for the meet and greet, hello photo op!  We want to see your pictures too- post them to Facebook or Instagram with the hashtag #DSIR2018 for a chance to be featured in a DSIR social media recap. Also, a total rookie mistake is a ringing pocket or purse, so please make sure your ringer is OFF during the Symposium!
Hotel Arrangements
 For those auditors that are traveling to the Symposium, please reserve your hotels as soon as possible!  The hotels near CHP often fill up quickly and there are a lot of equestrians planning to be at the park that week.
If you follow these simple steps you will be comfortable, prepared for anything, and surely able to make the most of DSIR 2018.  More importantly, you will be able to achieve auditing level:  Expert.
To purchase auditing tickets click here.
For more information visit Coloradohorsepark.com
©Kristin Rashid for CHP
Photos courtesy of Rachel Saunders