His name tag says "General" but that's probably because "jack of all trades" wouldn't fit. JP Isele has been working the Summer In The Rockies Series for the past three years, and it's safe to say that he serves as an invaluable member of the team.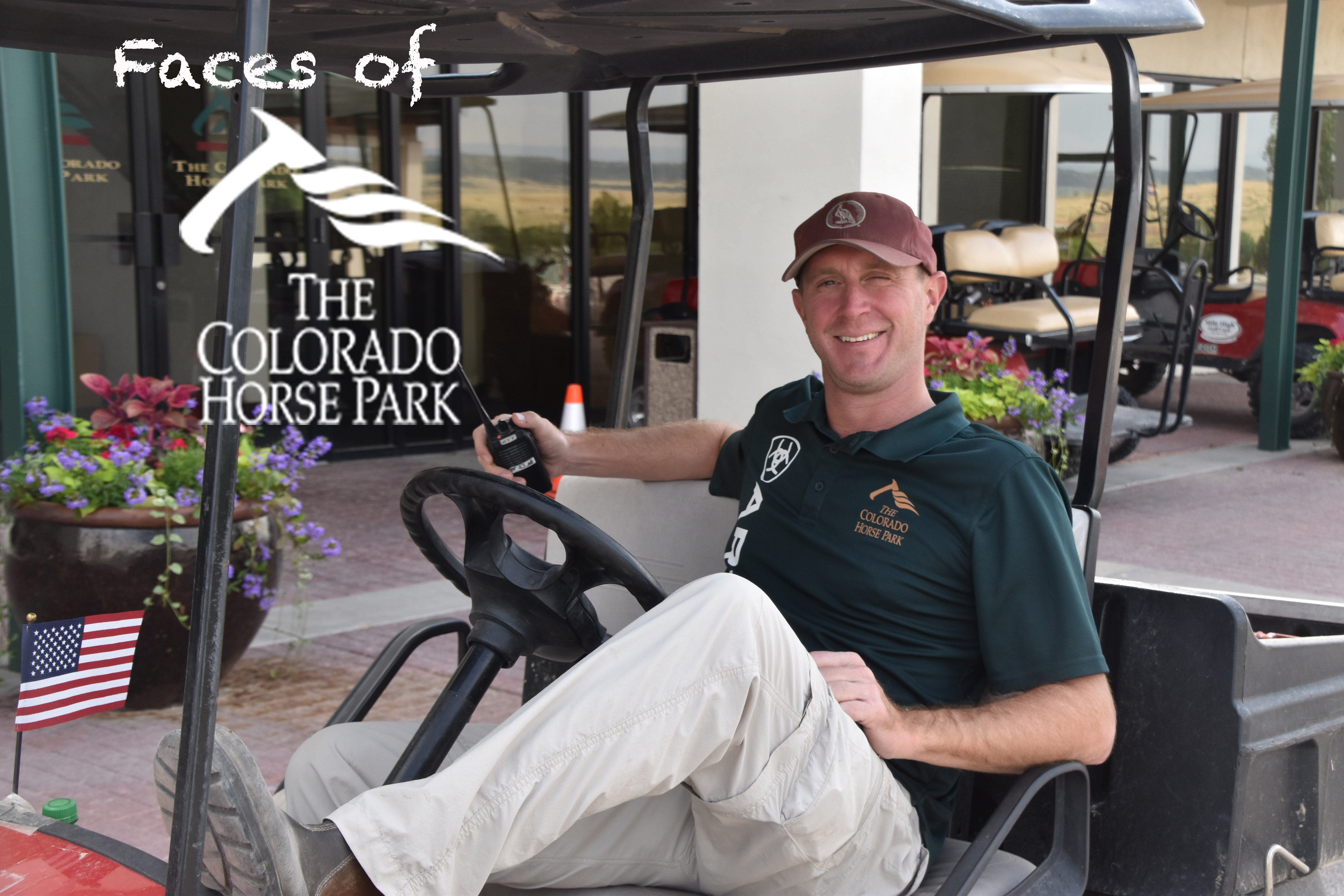 JP's role at the Park varies from day to day. "I do a little bit of everything. I'm kind of like the Horse Park gopher. I do mostly stabling, but I also take care of the judges. I check in on them every couple of hours and make sure that they have what they want, I collect the judges' cards, I take the crew their lunch. When I'm not doing that, I'm on call, so if we need to run off into town for something I will go do that. If a horse kicks out a panel, I help replace those. I also help with parking a little bit, and I've also done some announcing. If someone needs something, I'm their guy."
JP's favorite part of working the Summer In The Rockies Series? "Coming back and seeing the same people every year, and getting to know the riders and the crew. It's nice to spend time with everybody."
Originally from Kentucky, JP isn't a horse person by default. SIR is his one show of the year, and when he's not in Colorado, he's sailing. "I'm a licensed US merchant mariner, so I work on tall ships when I'm not here." Boats and sailing are his true passion, and his goals for the future embrace that passion.  "Down the road I'd like to have my own boat, and run charters. I'd like to spend summers in New England and winters down south."
He may be busy, but he may also be one of the nicest people you'll ever have the pleasure of meeting.  So if you're at the Colorado Horse Park and you see JP running around on his golf cart, give him a wave!