The job isn't easy, but the show secretaries of The Colorado Horse Park Summer In The Rockies series have a talent that makes it look that way! This week, we take some time to get to know the four that help things run so smoothly!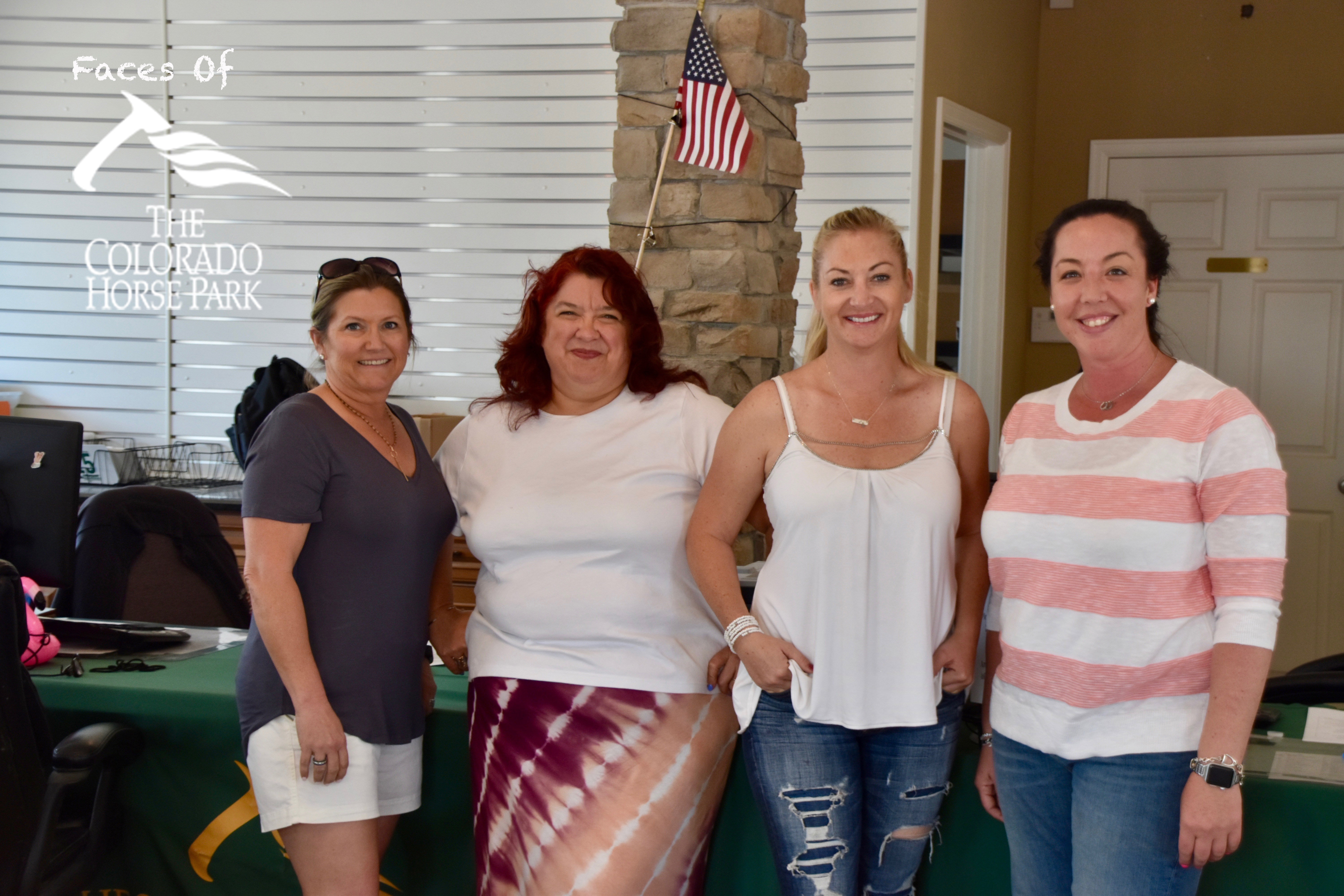 CHP Show Office Manager Margaret Cone is originally from Memphis, Tennessee, and currently resides in Wellington, Florida. She started working for Equestrian Sport Productions four years ago, and also works in the office at the Winter Equestrian Festival. This is her second year at The Colorado Horse Park.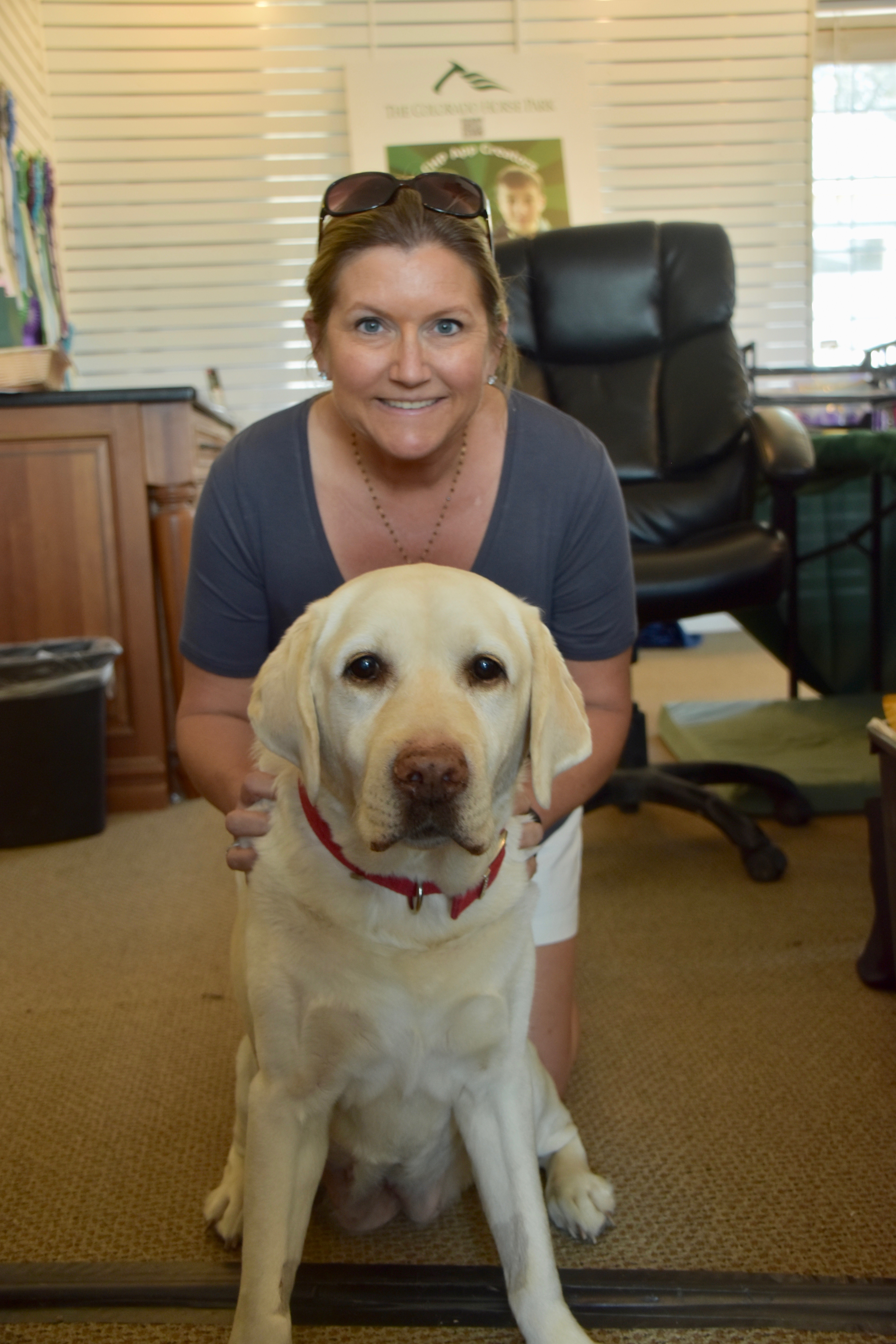 "I love the Colorado atmosphere. I enjoy going out on Mondays and exploring Colorado, and I love this job in particular because of the people I get to interact with every day… And because I can bring my dog to work!"
Some fun facts about Margaret:
• She has two sons, ages 21 and 18.
• She's always up for an adventure.
• Her side kick is her yellow lab, Zoe.
• She's the happiest when she is busy.
Show Secretary Diane Shawback is from Lexington, KY and has been working at the Summer In The Rockies show office for the past two years.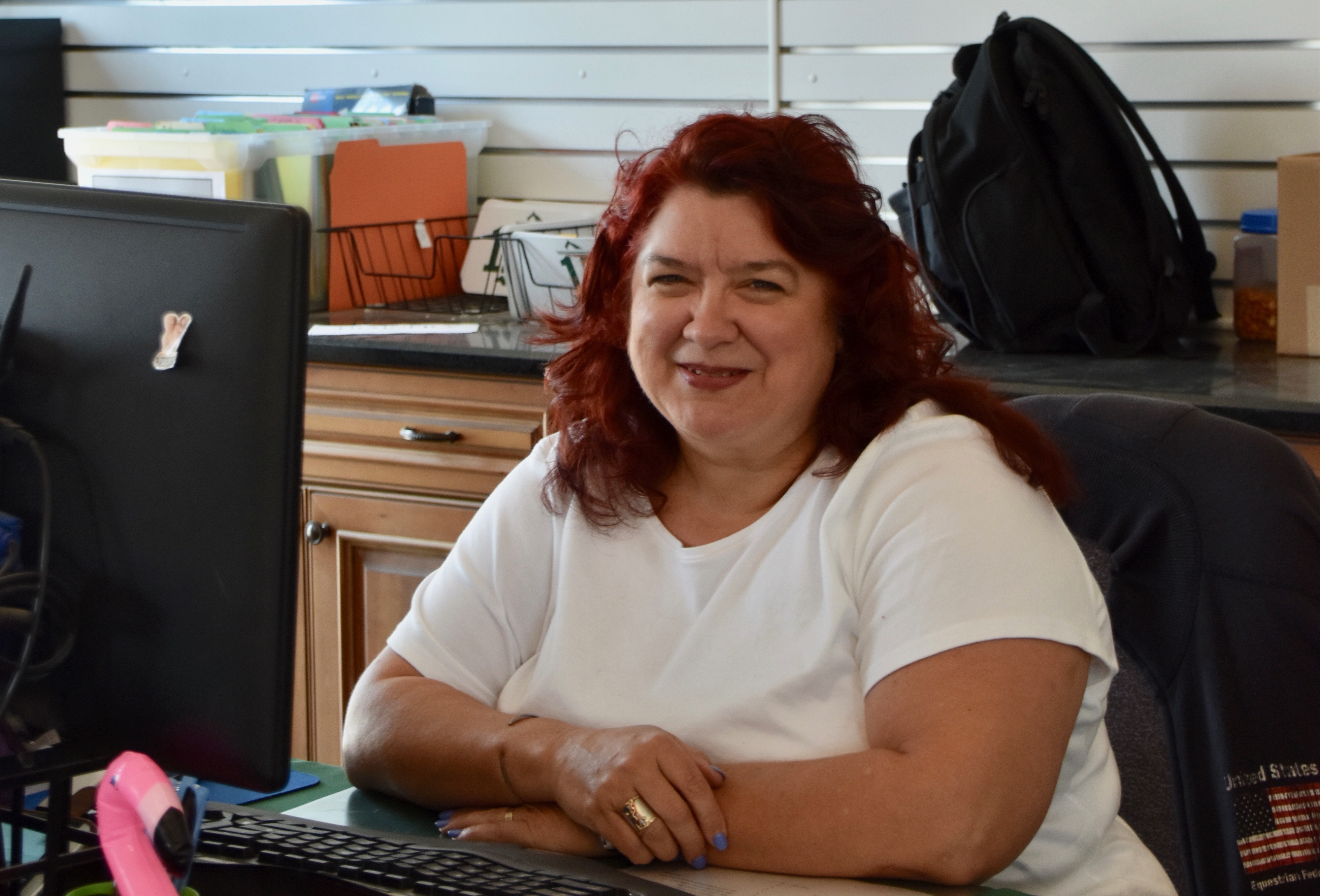 "I love coming out to Colorado," said Shawback. "The people are so friendly and I really enjoy my time out here!"
When she's not in Colorado, Diane works as a secretary and also barn sits and does remodel work. "I do a little bit of everything!" she joked.
Some fun facts about Diane:
• She's been married for 25 years.
• She loves to knit
Show Secretary Ashley Keeler is a Colorado native, and has been working on and off at the Colorado Horse Park summer shows for about fifteen years, and has been working at Summer in the Rockies for the last three years.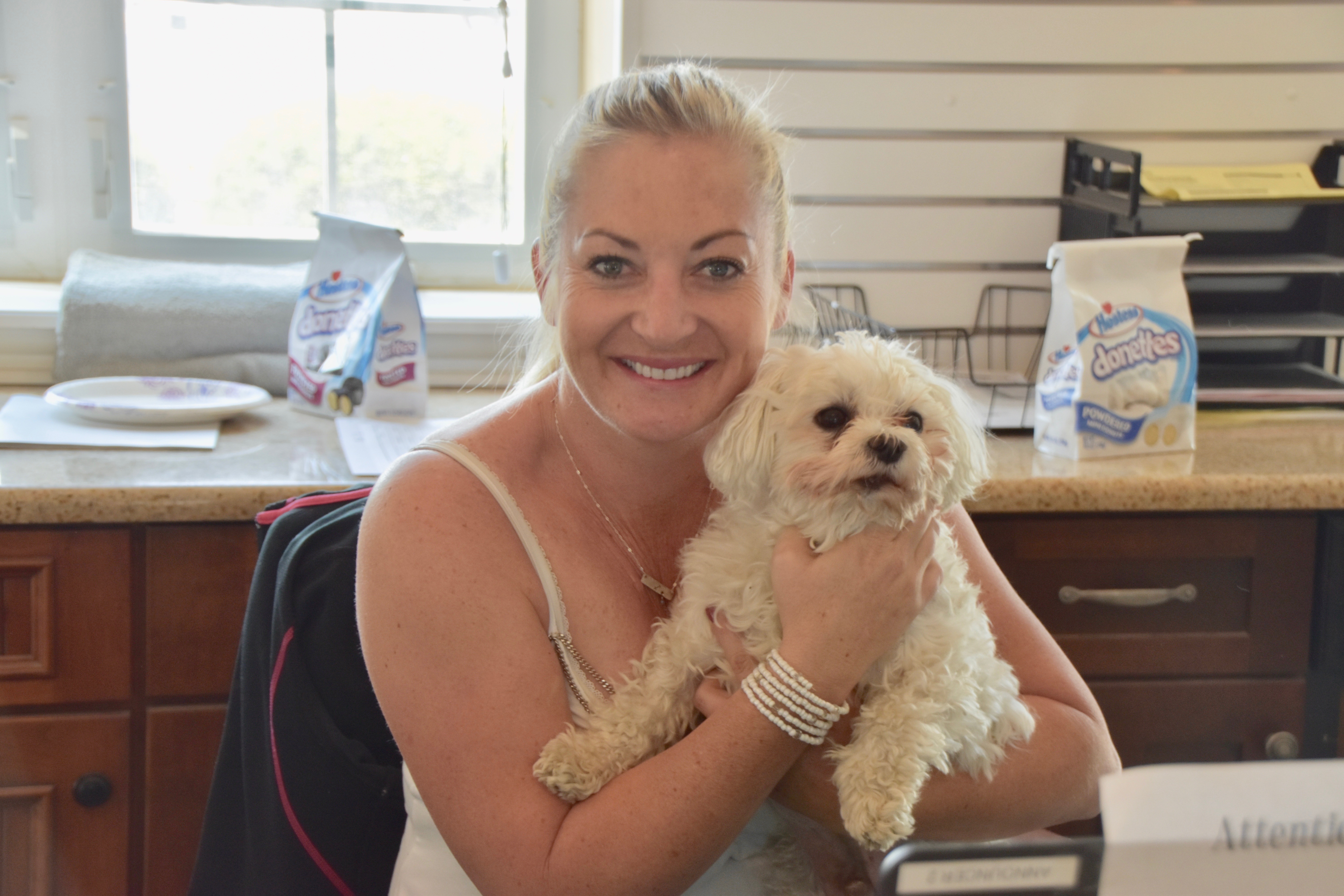 "I love it here because I'm from Colorado, I really love the summer circuit. It's nice because it stays relatively cool here in the summer while it's hot everywhere else. The people here at the park are fun to be around, and it's laid back so it's enjoyable."
Some fun facts about Ashley:
• She's been riding since she was 10, and she's been an amateur and a professional.
• She now lives in California.
• She has a degree in accounting.
• She has a dog named Jackson Browne.
Show Secretary Hali Miller is originally from Massachusetts, but spent the most of her life in Florida. She works in the WEF office in Wellington, and has been with ESP for seven years.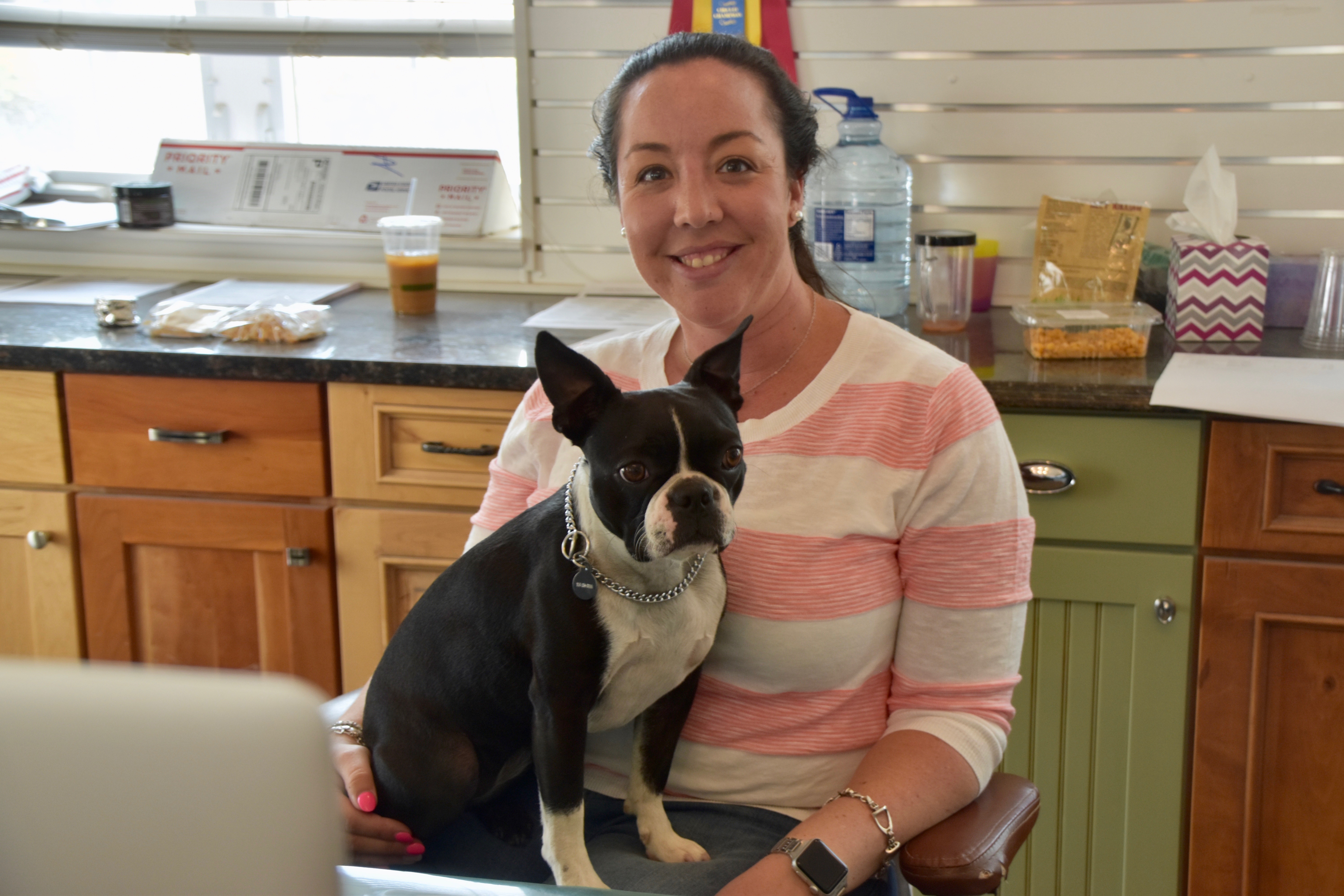 Of her time in Colorado, Hali said, "I also love the people here, and the atmosphere. There is no place like Colorado!"
Some fun facts about Hali:
• She went to CSU for 4 years.
• She likes photography.
• She enjoys traveling, has been to three continents, and is going to Fiji in September!
• Pixie is her dog sidekick.
The next time you're near the show office, stop and say hello to the wonderful show secretaries!