At the weekly Colorado Horse Park staff meeting, facilities manager Jose Morales sits down with a pen and notepad. However, one rarely sees him put that pen to paper. Scattered amongst the lengthy lists in his mind dedicated to management and facility upgrades, lie intricate plans for various pieces of artwork on his agenda. These pieces are of substantial importance to the Horse Park in particular, and lay the foundation for its excellent horse shows, as well as its overall unique ambiance.
The artwork that Jose invests so much time in creating? The jumps. For the most part, all of the jumps that Jose builds, come from his imagination. A natural born artist and craftsman, Jose has been creating for as long as he can remember. "I've always been making my own things," said Morales. "From bird houses, to tack trunks and beyond. I started with the jumps when I started working at CHP, about eight years ago."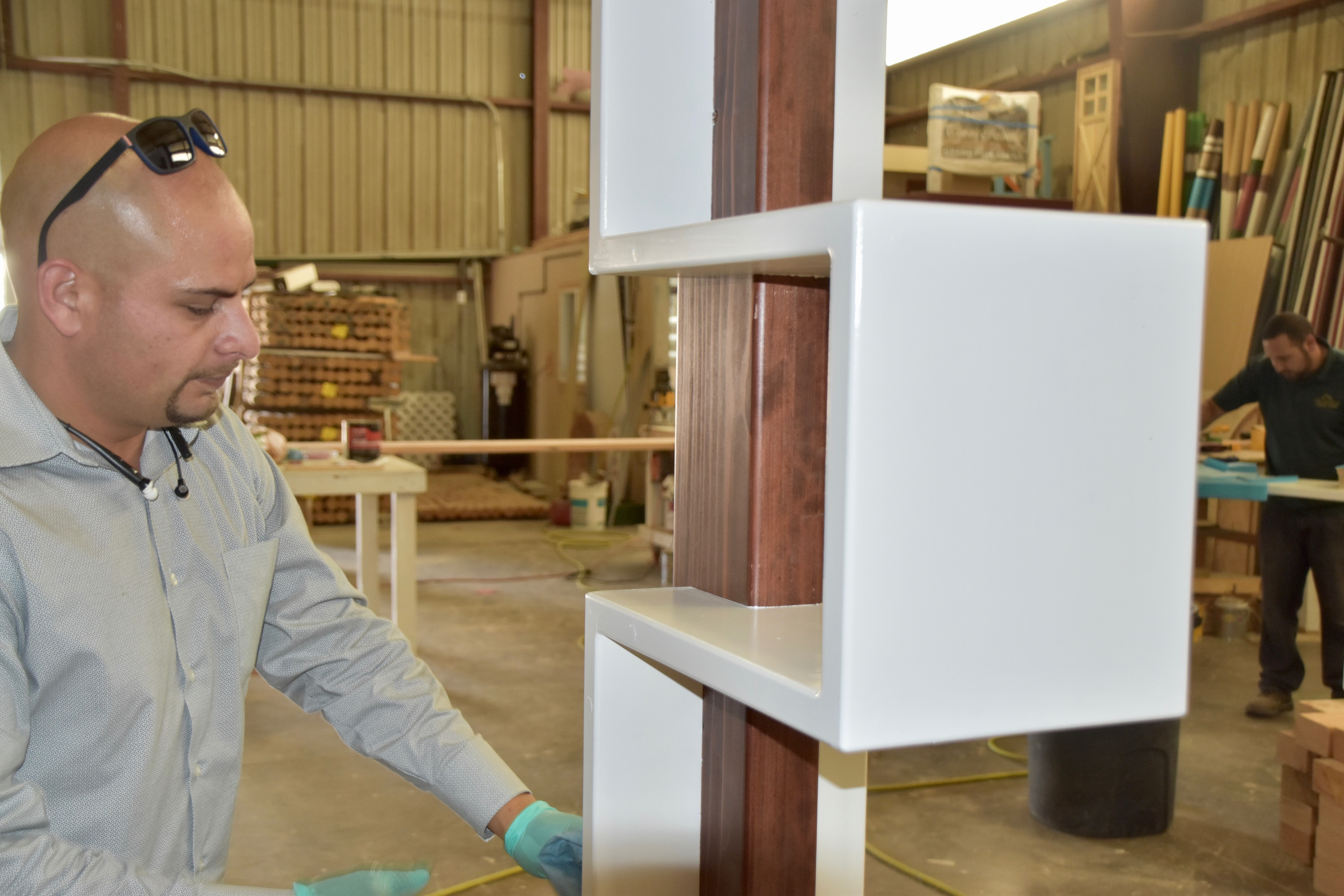 His workshop sits toward the back of the property, away from the commotion of daily horse show activities. Filled to the brim with jump poles, various tools, and jump standards, the shop comes alive with Jose's visions; some completed, some in the middle of the creation process, and some that are still simply drawings on paper or ideas floating through his imagination, waiting for a turn to come to life and make it into the arena.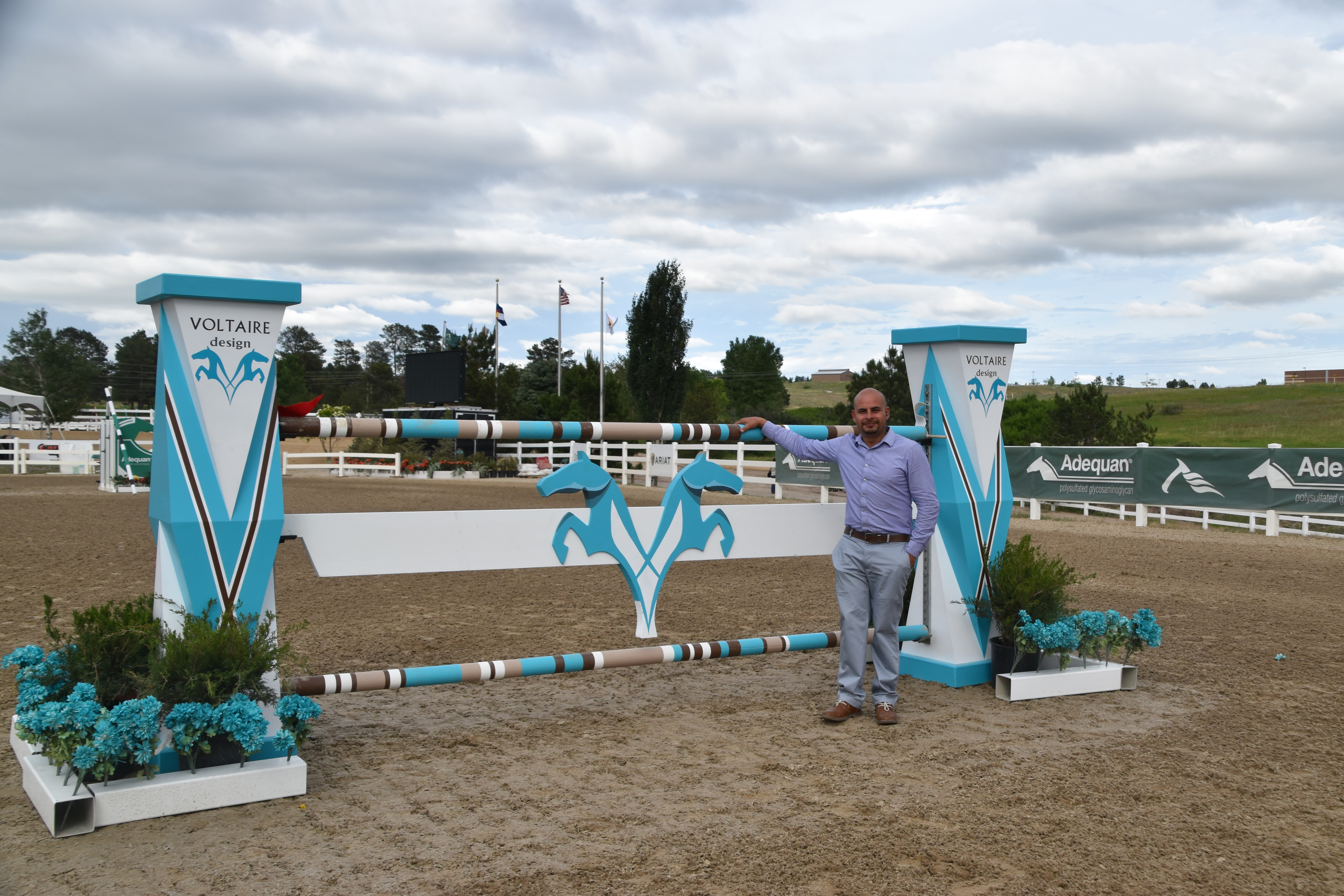 Jump building is a lengthy process, and on average a basic jump can take up to two full days to complete from start to finish. When asked what he enjoyed the most about his work, Jose was quick with a response. "I love seeing the end product. When I peel the tape off and all of the lines are revealed, that's when it really feels worth it."
Jose has designed and built an exuberant number of jumps, but his favorite thus far happens to be a design for Voltaire that was revealed during the 2017 Summer in the Rockies Series.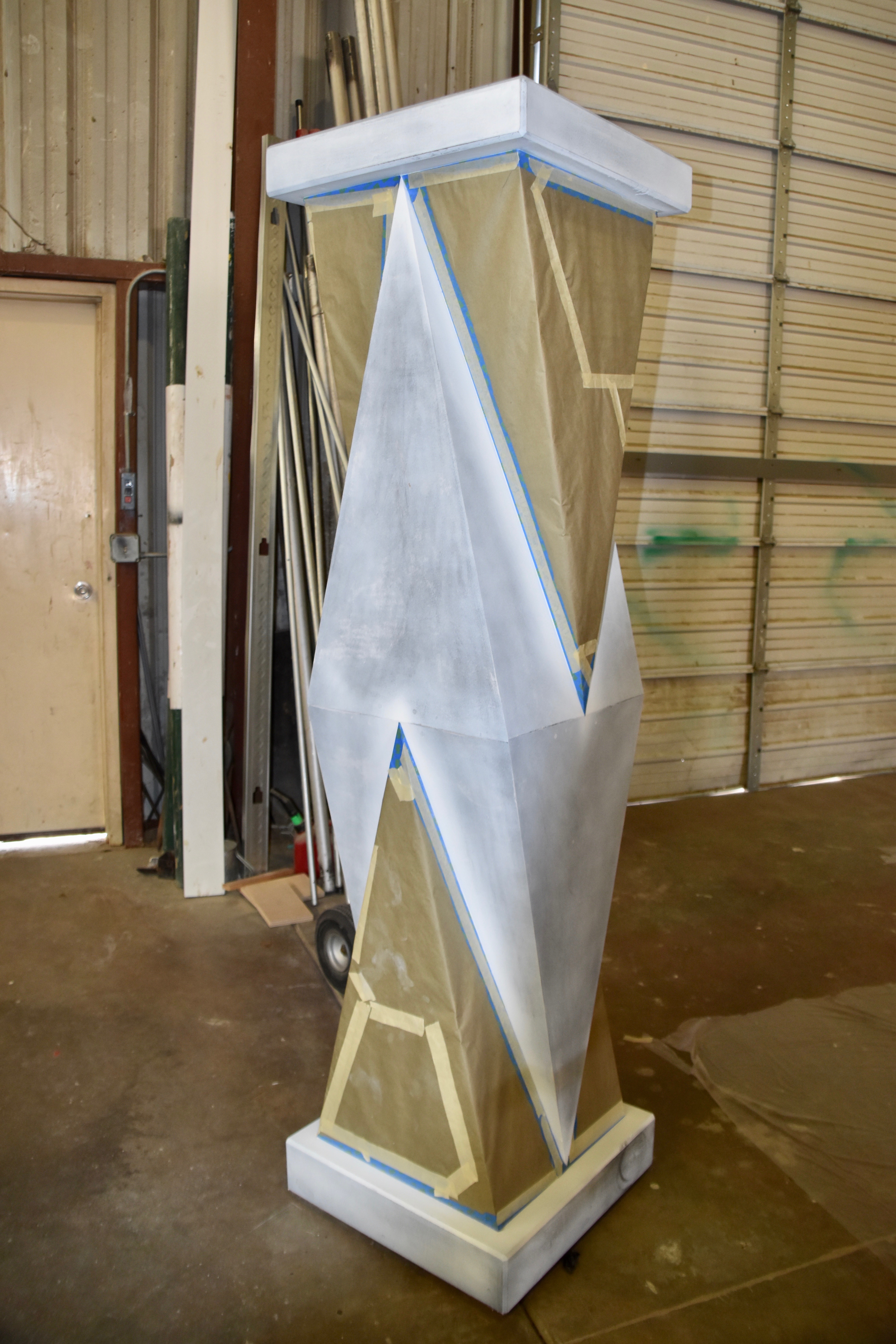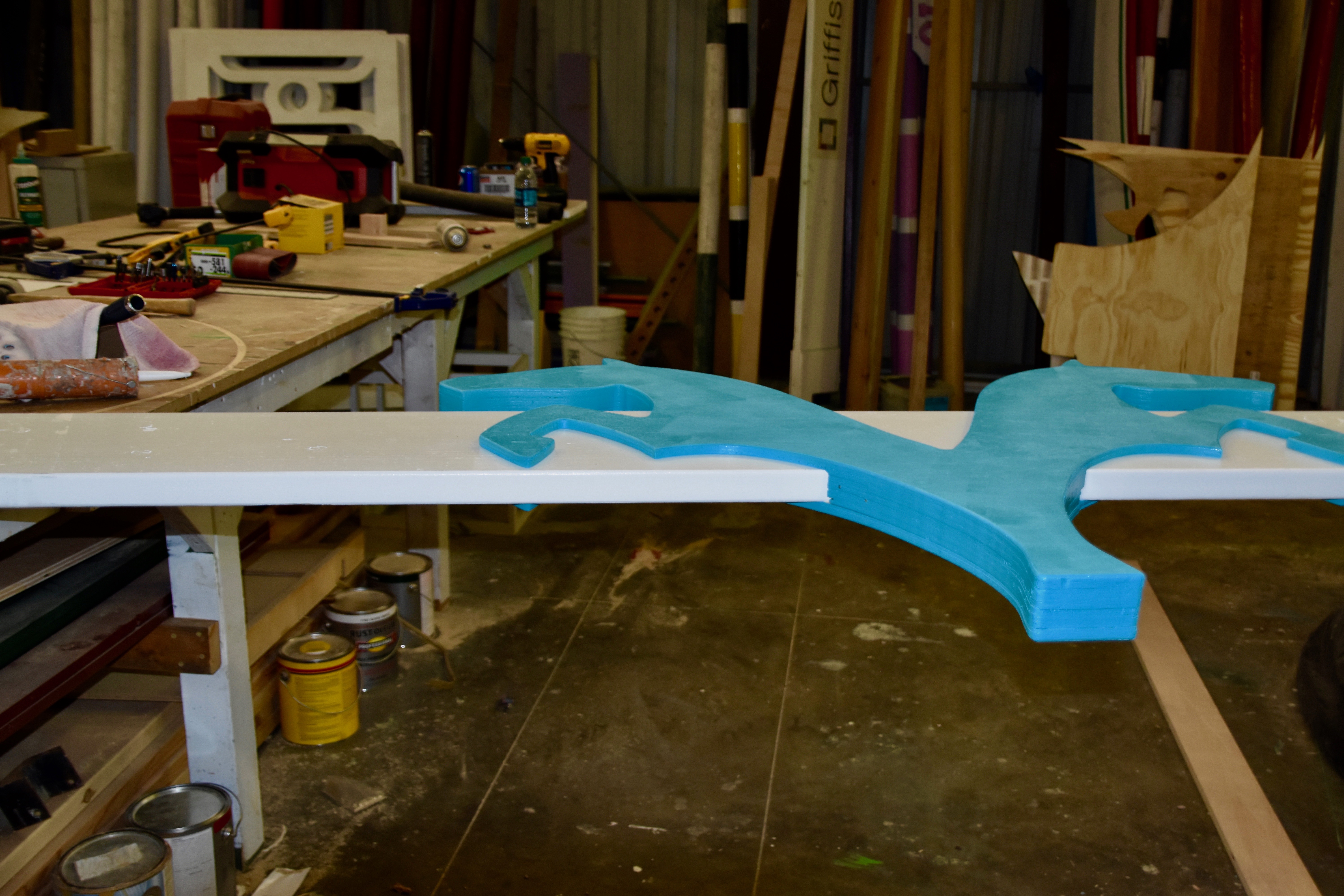 Most people would require a blueprint, but Jose builds and designs the jumps, for the most part, entirely in his head. "I do draw some of them out, nothing too formal, some sketches of the ones that I want to remember for the future."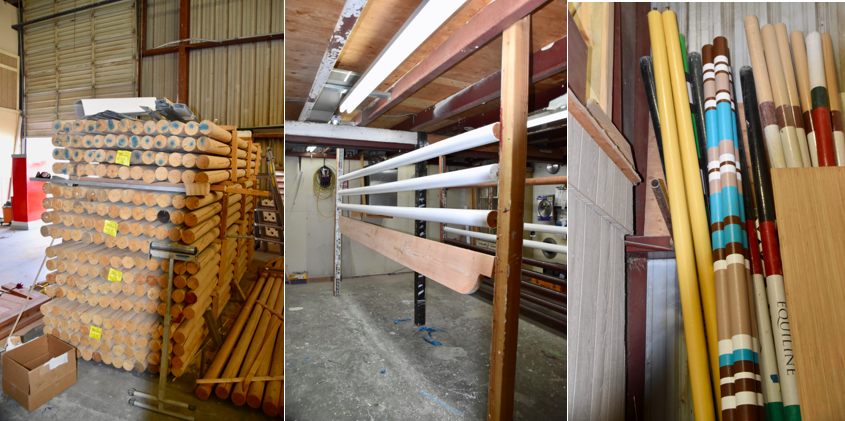 When asked what the most challenging part of the jump creation was, Jose directed his attention to the individual poles. "We enjoy the whole process, but the hardest part could definitely be the paint. It's the most time consuming because we use oil based paints, and they take quite a while to cure. Very often, there are multiple colors to paint on, and we can't do more than one color layer at a time." He continued, "The prep work is the most tedious, but it is the most important element because that is what affects the entire outcome."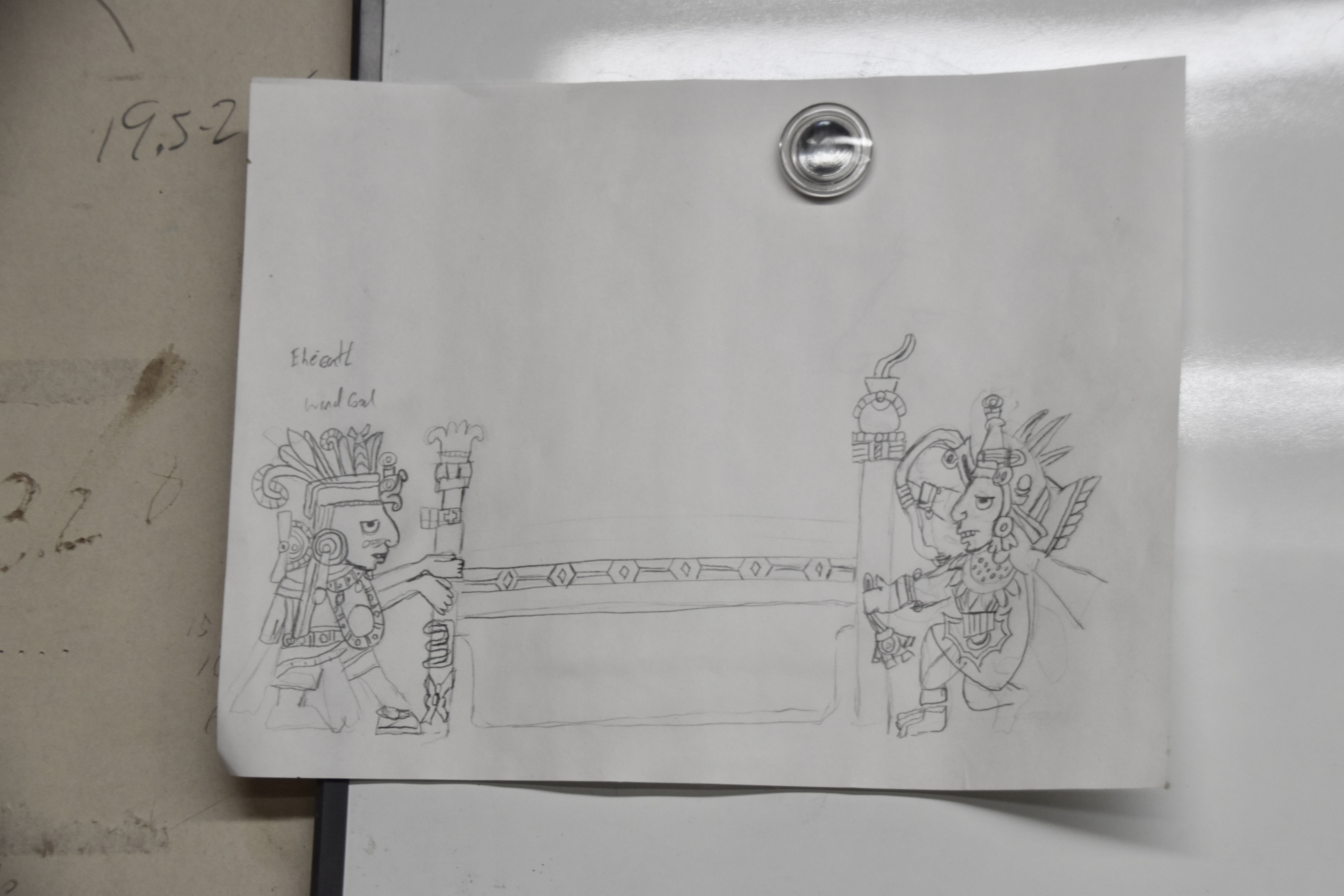 As he showed me a complicated design that he has been wanting to create for over two years, Jose's enthusiasm lit up the space. "So far, this one is just a plan on paper, but I can't wait to build it. This jump will have multiple layers, and it'll be very colorful! My goal is to make jumps that are unique, ones that you don't typically see."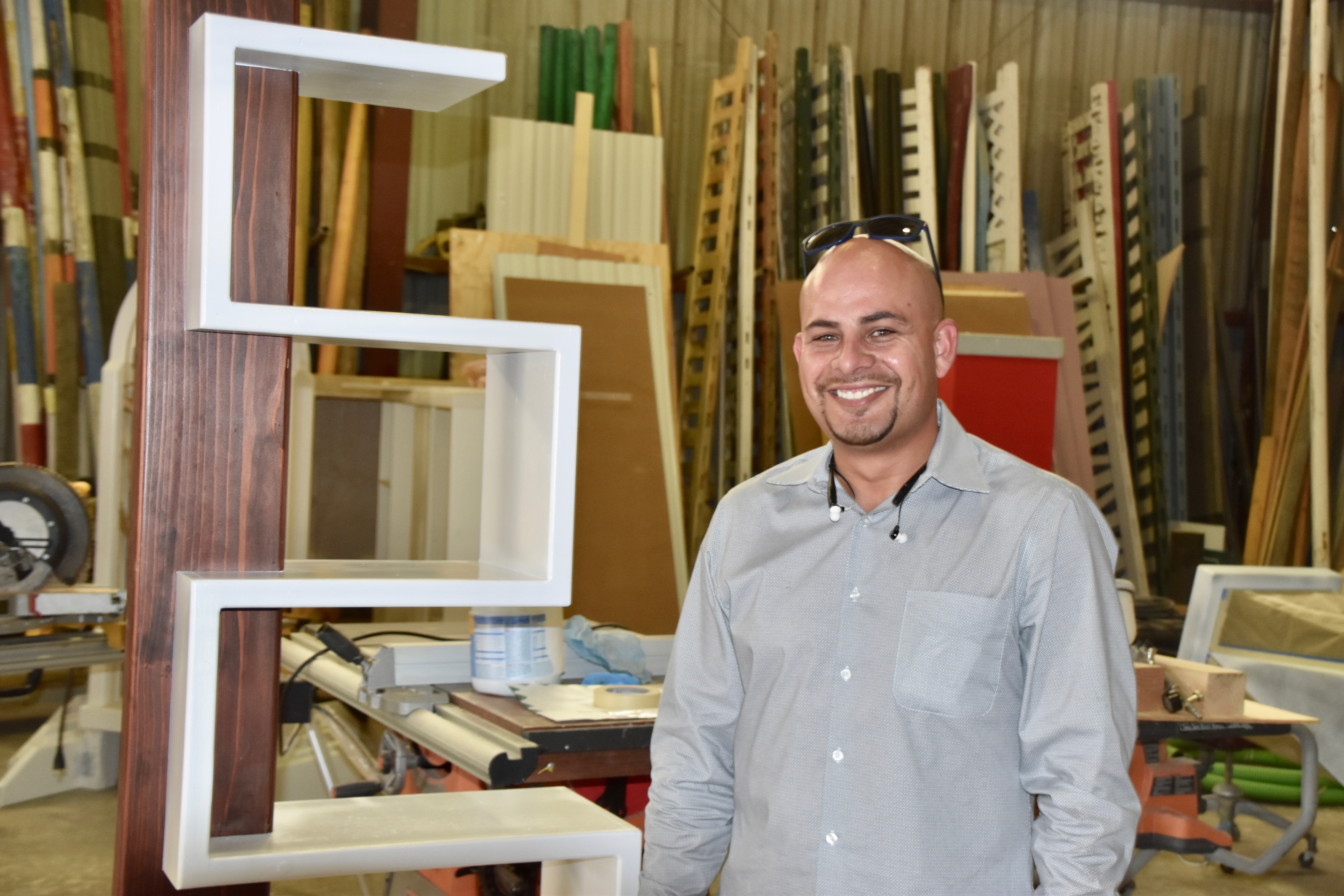 Jose does not have an official jump building company of his own yet, but it is a goal for the future. "I build jumps for all of the sponsors, I also have other contracts and build jumps for local clients outside of CHP…" He continued, "maybe someday I will have an entirely separate company, dedicated to just the jumps."
Even though future endeavors remain undefined, one thing is certain. An artist's work is never done, and luckily for all at The Colorado Horse Park, Jose's jumps will set the stage for excellence over many competitions to come.