Scott Hassler, Janet Foy, Lilo Fore, Judy Reynolds, Lisa Wilcox, and Allison Brock to Provide Educational Clinics and Seminar Opportunities Throughout Four-Day Event
For Immediate Release
Parker, CO – March 8, 2018 – The Colorado Horse Park is pleased to announce the second annual Dressage Symposium in the Rockies (DSIR), set to take place from May 17-20, 2018. Now a highly anticipated feature in the CHP equestrian education lineup, DSIR was founded as an initiative aiming to bring an elevated level of exposure and clinic opportunities with world-class dressage riders to the Rocky Mountain Region.
The 2018 clinic has been adapted and re-formatted based on the productive and encouraging feedback received after the inaugural 2017 event. DSIR will span four days and offer clinic and auditing opportunities with six internationally recognized dressage riders and professionals. Each professional will offer a total of eight slots, with several clinic sessions spanning a two day period.
Click HERE to view the rider application form.
The Symposium will be hosted in benefit of the Rocky Mountain Dressage Society (RMDS) and is open to riders from around the country. DSIR will host clinic sessions focusing on mounted and un-mounted horsemanship, as well as improvements of technical dressage movements taught by masters of the sport.
"We are looking forward to welcoming dressage enthusiasts back to the Rocky Mountain Region this year for the second annual Dressage Symposium in the Rockies," stated CHP Director of Operations, Marion Maybank. "It is an honor to host these six clinicians as they each serve as a valuable pillar in the dressage industry. We look forward to the knowledge that they will bring to the Symposium for auditors and riders alike."
The week will commence on Thursday, May 17, and feature two days of instruction from Scott Hassler. Hassler has chaired the USDF Sport Horse Committee for many years and is active in the education and training of young horses and emerging professional riders around the country. Hassler's sessions will benefit riders of all levels riding young or green horses. The sessions will be catered to the development of rider and young horse combinations to ensure a successful future through confidence building and riding techniques aimed to help both horse and rider achieve ultimate success.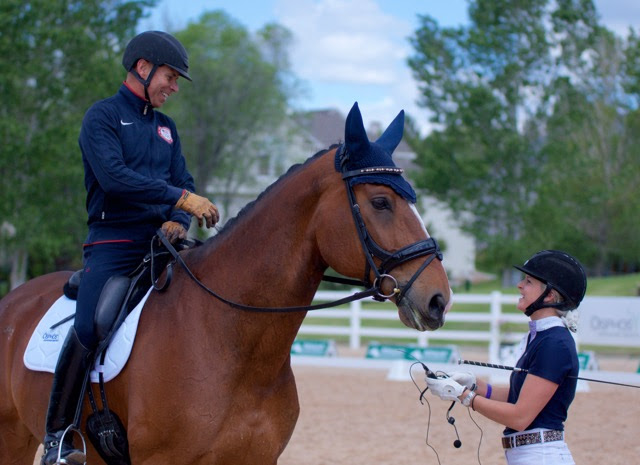 The first day of sessions will also host Lilo Fore and Janet Foy, who will be working together to take riders "Through the Levels." Fore is a retired FEI 5* dressage judge, and has been a member of the Ground Jury for numerous international competitions including various Olympics, Pan American Games, FEI World Equestrian Games™, and World Cup™ Finals.
Foy is a USA dressage judge, who was recently appointed to the CDI 5* rank. Foy is a USDF Bronze, Silver, and Gold Medalist and spends her time judging all over the world. She is also the author of Dressage for the Not-So-Perfect Horse, as well as Dressage Q&A with Janet Foy.
Friday, May 18 and Saturday, May 19  will welcome Irish dressage professional Judy Reynolds, who will be spending her time focused on amateur riders. An accomplished competitor, Reynolds resume boasts international accomplishments including placing fourth at the 2017 FEI World Cup™ Final in Omaha, Nebraska, as well as third at the 2016 FEI World Cup™ Final in Gothenburg, Sweden. Reynolds was also a member of the Irish Dressage team at the 2016 Rio de Janeiro Olympic Games.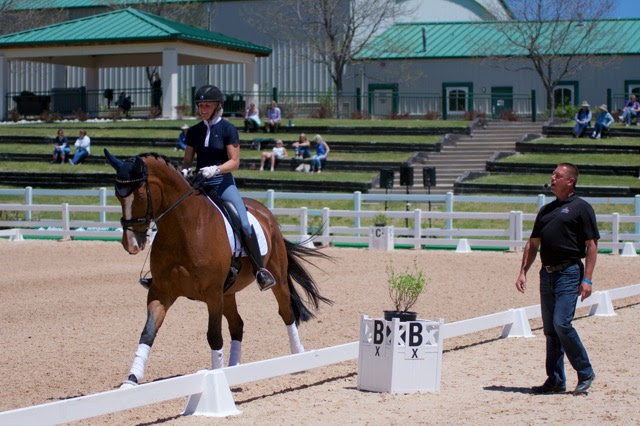 The week will conclude with sessions featuring Allison Brock on Sunday, May 20,  and Lisa Wilcox on Saturday, May 19 and Sunday, May 20. Brock, a sought-after clinician and member of the 2016 USA Olympic Squad, will focus on Junior and Young Rider performance. Wilcox, who helped guide the USA to the Silver Medal at the 2002 FEI World Equestrian Games™, as well as the Bronze Team Medal at the 2004 Summer Olympic Games, will take the alternate route and adjust training to work with professionals and emerging professionals.
Accompanying the featured educational seminars with clinicians, the symposium will also host demonstrations and exhibitions, as well as a trade and vendor fair. If interested in reserving vendor space during DSIR, please contact lisak@coloradohorsepark.com.
Rider applications must be submitted before March 30. The application selection process will take place throughout the beginning of April. To view the rider applications, and for auditing and ticket information, please visit  www.coloradohorsepark.com.
To learn more about The Colorado Horse Park (CHP) please visit www.coloradohorsepark.com.
Photo Credit ©RachelSaunders. These photos may only be used once in relation to this press release with proper credit.