They know all, they see all. They are the in-gate guys.
I initially approached this with "please give me one piece of advice that you have for the riders that you see every day." However, the more in-gates I went to, the more I realized that these guys weren't just giving me horse show advice… They were giving me life advice. And then it hit me.
We don't have to spend all of our money on self-help books, we can just compile this information and seriously listen to them. In-gate wisdom: 101.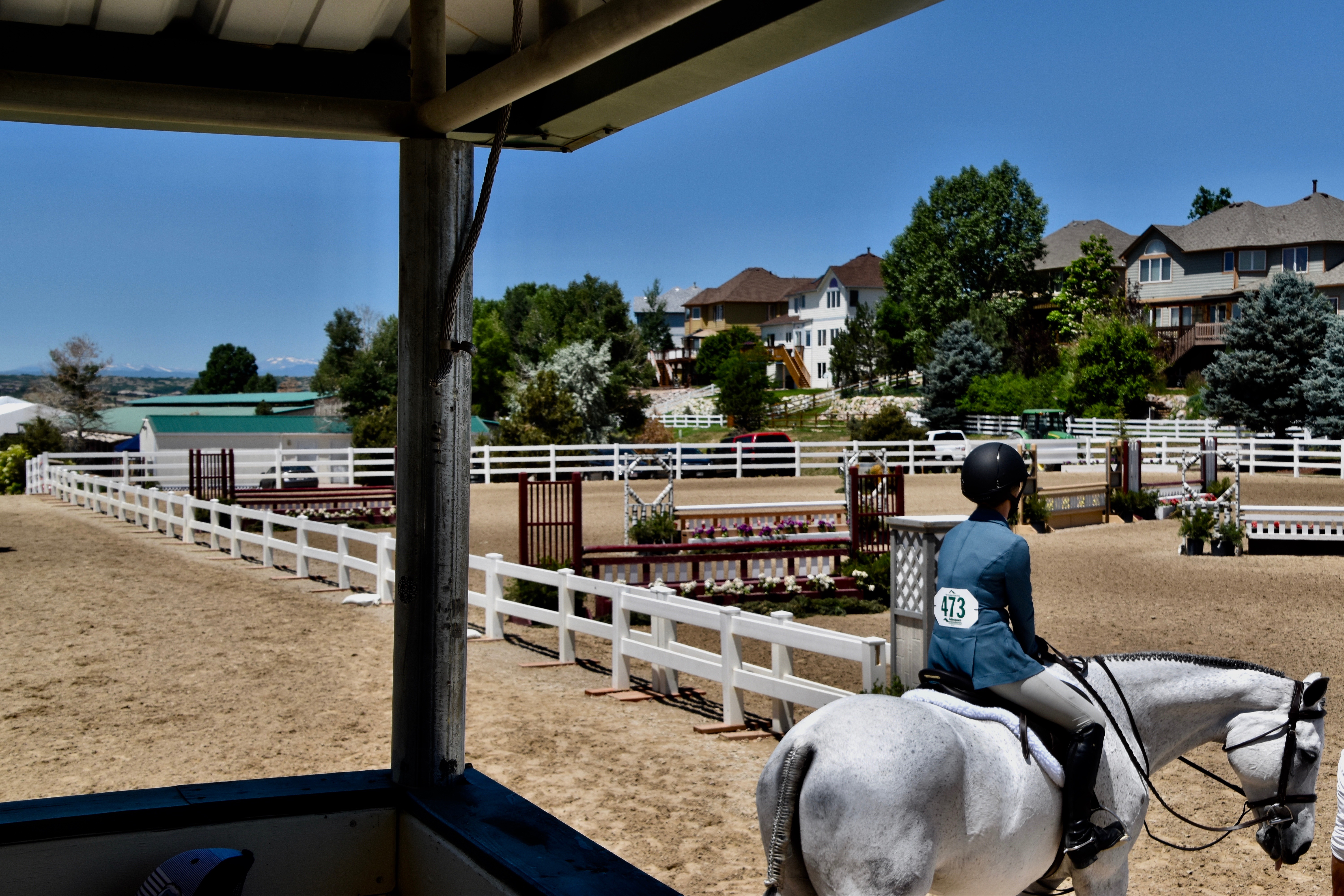 So here we go. 5 horse show lessons/tips/facts that the in-gate guys want you all to know, that can and have been, turned into life lessons.
1. We'll start at the top of the hill, with AJ, at the Coors Family Arena in-gate.
Have Fun: "The most important thing, is for more people to have fun. There is obviously a business side to this, but it's important that people are still enjoying what they do."
I've been told that he may have adopted that philosophy based on a Lord of the Rings obsession. Regardless… At the horse show, and in life… Enjoy it, have fun.
2. Wandering down into hunter world, we go to Tom Tom at the Olson Family Arena in-gate.
Watch your language and wear a watch. Both very important tidbits. Nobody likes a potty-mouth, and a late potty-mouth? Major faux-pas!
3. We go to the Coles Family Arena, with Ryan.
Be Prepared: "Come into the show ring ready to show."
Lee, over at the Ring 6 in-gate offered up similar advice. "Make sure your horse is here on time. There is nothing worse than someone who delays the whole show because of that."
Bottom line, life requires preparation. The easiest place to start is at the horse show.
4. That brings us across the pond to Ring 7, and Ducky. "Patience is a virtue. Having patience, and being able to be stern when need be."
Two classic, but very important life lessons.
5. Rounding out the top 5, last but not least, Josh at the International Ring in-gate.
If you're going to be late, let the in-gate guys know. Reiterating lesson #2, wear a watch. But, sometimes "Life moves pretty fast…"- Ferris Bueller
The bottom line is, be courteous. "If you are respectful, we are happy to accommodate. The earlier you do that, the easier it is and the more willing we are."
Things happen. Be respectful, 99% of the time, people will understand.
Let me conclude by thanking all of the CHP in-gate men, truly, because if there is anything harder than trying to get them to talk about themselves to a person that has the power to plaster them all over various social media platforms, I have yet to experience it. So, THANKS guys, for helping out with this!

Disclaimer: No in-gate men were harmed in the making of this post, however you will not find any photos of them on here, because they would like to remain as elusive, after giving you a glimpse into their minds.