For Immediate Release
Kim Beaudoin for CHP
Parker, CO – December 20, 2017 – The Colorado Horse Park (CHP) hosted its second installment of the Hunter/Jumper Snowflake Series Competition for the 2017-18 show season, from December 16, through December 17, at The Colorado Horse Park in Parker, Colorado. The charitable beneficiary for the week was The Right Step, Inc., and a percentage of net proceeds from CHP Snowflake Series entries went directly to supporting the organization.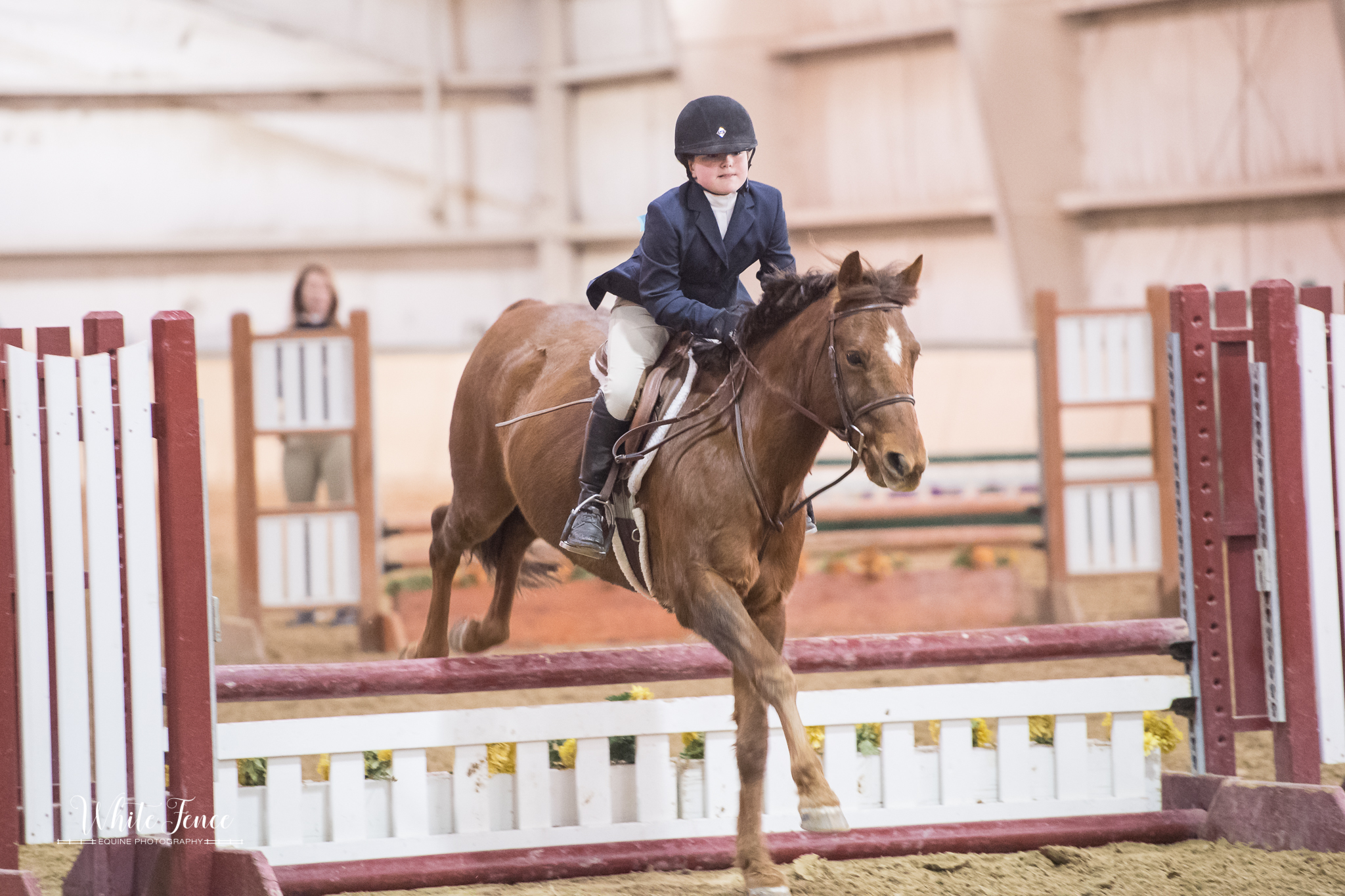 Division Highlights:
The Pile of Poles Division, sponsored by Littleton Equine Medical Center, was bested by Nina Sossi riding Tartanero. Reserve champion was presented to Caroline Fritz and Yours Truly.
The Intermediate Hunter Division, sponsored by Voltaire Designs, saw a champion placing for Gentry Beresford and Silver Lining. Aedan Monney and Paradise Prince captured reserve.
The Intermediate Equitation Division saw another win for Aedan Monney and Paradise Prince. Reserve champion honors went to Gena Osborn and Java Jewel.
Caroline Fritz won the Cross Rails Division, sponsored by Gaye Barrett of Engel & Völkers, with Yours Truly. Second place went Parker Kelly and Sir Topham Hat.
The Beginner Hunter Equitation Division saw Ava Jergenson and Now You Know ride to victory ahead of Golden Opportunity and Heather Chenault.
The Beginner Hunter Over Fences Division, sponsored by Arenus, was won by Heather Cheneault and Golden Opportunity who were champions in the division, taking honors ahead of Patricia McGinty and Tuck N Run, who earned reserve champion honors.
The Advanced Hunter Division saw Anna Lawrence guide Hermey to top honors after their consistent performances throughout the weekend. Reserve champion was awarded to Grace Leonard and Rodolph.
The 3'6"- 3'9" Expert Jumpers Division saw a win for Devon Eret and Cabriolet. Delaney Hamilton and Spirit des Baumes rode to reserve.
Alyson Ranucci was the champion of the 3'3″ Jumpers Division, sponsored by Tory Hoefar: Remax, aboard Amos We, while Hailey Purfurst and Jackson B went home with reserve.
The 3′ Jumpers Division, sponsored by Electric Cowgirl, LLC, saw Ashlyn Brown and Black Pearl, take the divisional championship ahead of Patryce Wiseman, piloting Izolde, who finished in reserve.
The 2'6″-2'9″ Jumper Division, sponsored by Osphos, awarded champion to Sarah Richards and Cassia. Richards also took second place, piloting Sea Myst.
Rory Bregilio and Desert Snow, captured top honors in the 2′-2'3″ Jumpers Division, sponsored by Millbrook Leathers, while Bekah Alvarez and Ticket To Heaven, were presented with the division's reserve championship honors.
Tanya Lazarus captured the victory in the 18" Jumper Division on Red Hot N Black. Taylor McGrew, took the reserve finish aboard Demora.
Mary Sayre's North Woods Farm team won Saturday's Holiday Costume Under Saddle Class sponsored by Millbrook Leathers, and Sunday's Holiday Costume Equitation Class sponsored by Millbrook Leathers was championed by Paige Osborne.
Competition will resume at CHP with the third installment of the Hunter/Jumper Snowflake Series Competition, beginning Saturday, January 20 and continuing through Sunday, January 21. For more information please visit www.coloradohorsepark.com.
Photo Credit ©White Fence Equine Photography. These photos may only be used once in relation to this press release with proper credit.
To purchase photos from the Colorado Horse Park's Hunter/Jumper Snowflake Series Competition, visit www.whitefenceequinephoto.com.