The weak can never forgive. Forgiveness is the attribute of the strong. -Mahatma Gandhi
Strength is what got Amy McCraken through her darkest and most difficult times. Strength is also what gives her the ability to beat the odds, every single day, as she rides and competes as a Colorado para-equestrian. With that undeniable strength, it only makes sense that forgiveness is of her nature.
Colorado native and self-employed magazine publisher, Amy McCraken, started riding horses when she was 39-years-old.  She had always been interested in horses, but never had the chance to ride seriously. When her three children were old enough to take to the barn without requiring too much supervision, Amy finally got the opportunity to ride- and quickly made up for lost time. McCraken's first lesson was on September 30th, she bought her first horse on October 15th, and began leasing a second horse on November 15. It's safe to say that Amy knew what she wanted!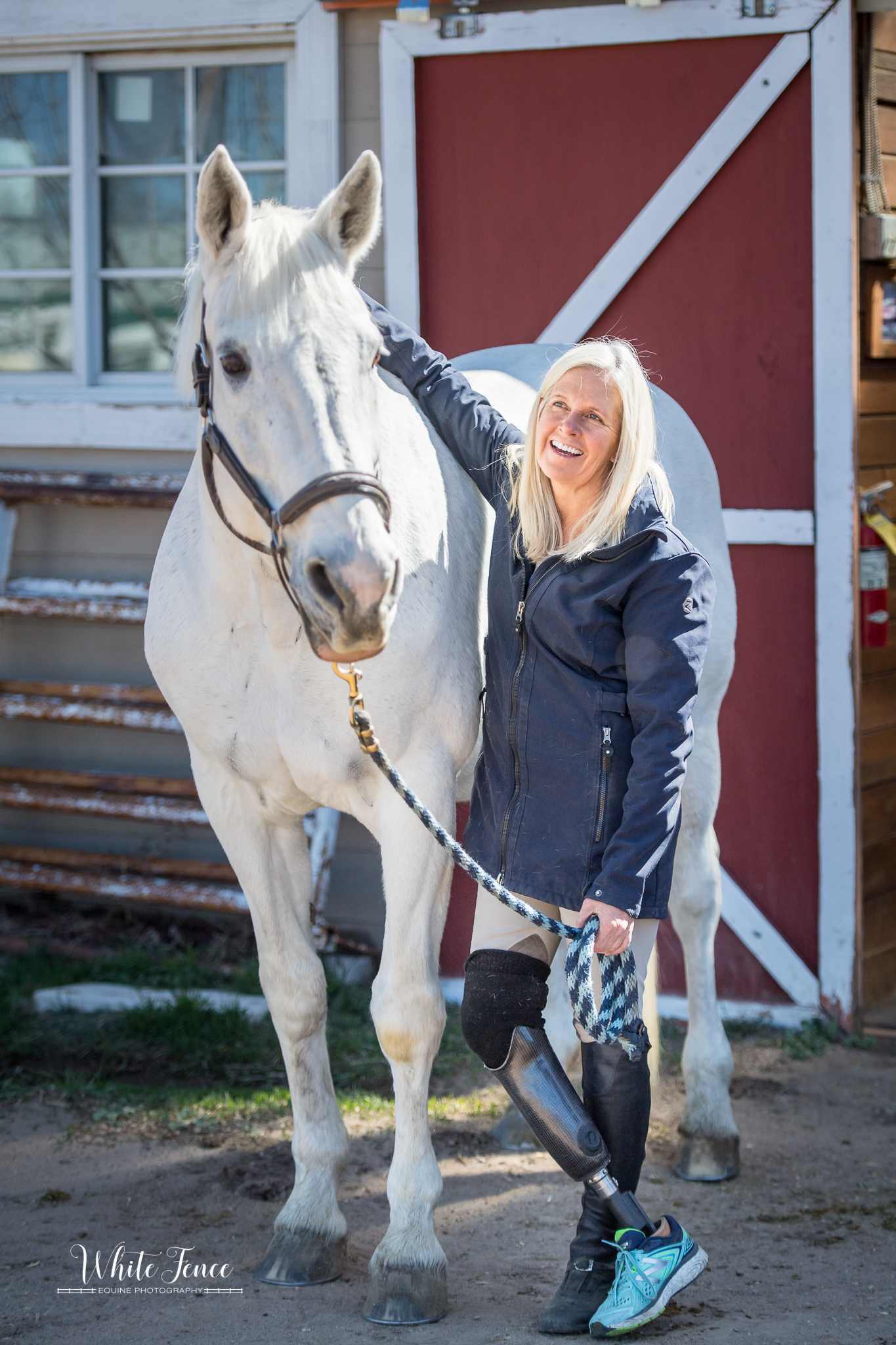 It was just over a year after McCraken started riding that she mounted her 5-year-old thoroughbred, James. It was a cold winter day in 2007, and the young James had missed turnout, due to inclimate weather. While riding in the indoor arena, the horse bucked, unseating his rider and sending McCraken to the ground.  Landing on her feet, a seemingly fortunate dismount, had a  devastating result, as Amy's right leg was rotated to the right as she hit the ground. The force of the impact managed to completely break her foot, as she shattered her ankle and broke her tibia and fibula in multiple places.
The next seven years of Amy's life can be summed up in ten offensively simple words-18 surgeries, resulting in the amputation of her right leg. Despite what Amy was enduring, never during those was quitting horses an option. Her family, friends, and trainers were all incredibly supportive, "No one, except my doctors, ever tried to discourage me from returning to the saddle," she recalled.
McCraken's trainer, Laura Baker of Aurora Stables, knew that as long as her amputation did not go above the knee, Amy would be able to keep riding. True to Baker's belief, her student started riding again in 2015. She worked with her beautiful grey warmblood mare, Carisma, imported by Bjorn Ikast, and with the help of her trainers, started to figure out how to teach the talented mare to mind Amy's unique aids.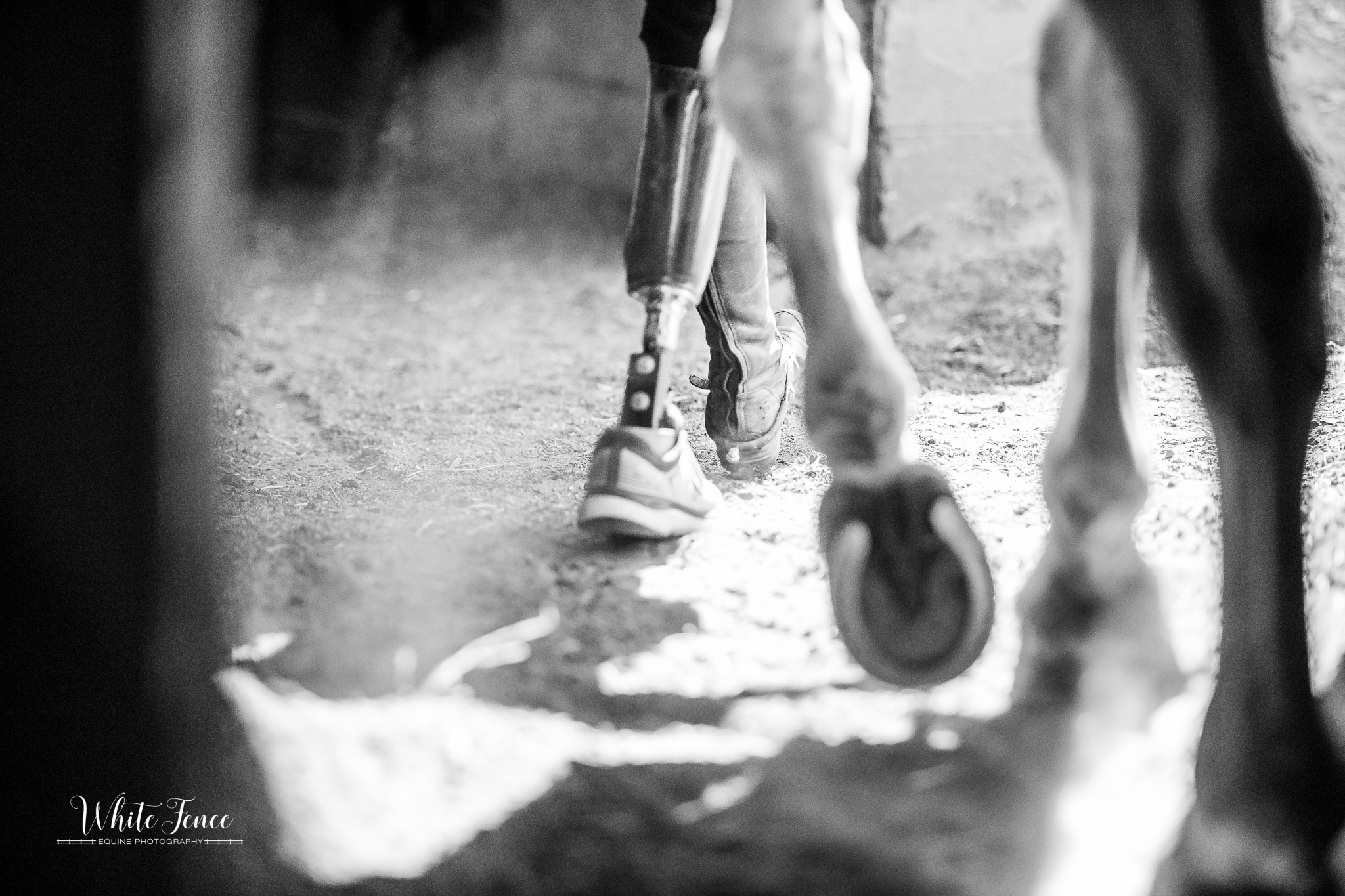 "People suggested I start riding Carisma with just one stirrup in our training rides" recounted Baker, "but it's so much more than that. When Amy is riding, she's about 10 pounds lighter on her right side.  There is nothing that I can do to replicate that, myself.  So, although I do help her, Amy is doing much of the training herself. There's no book written on how to train a horse for a person like Amy. We're all figuring this out together."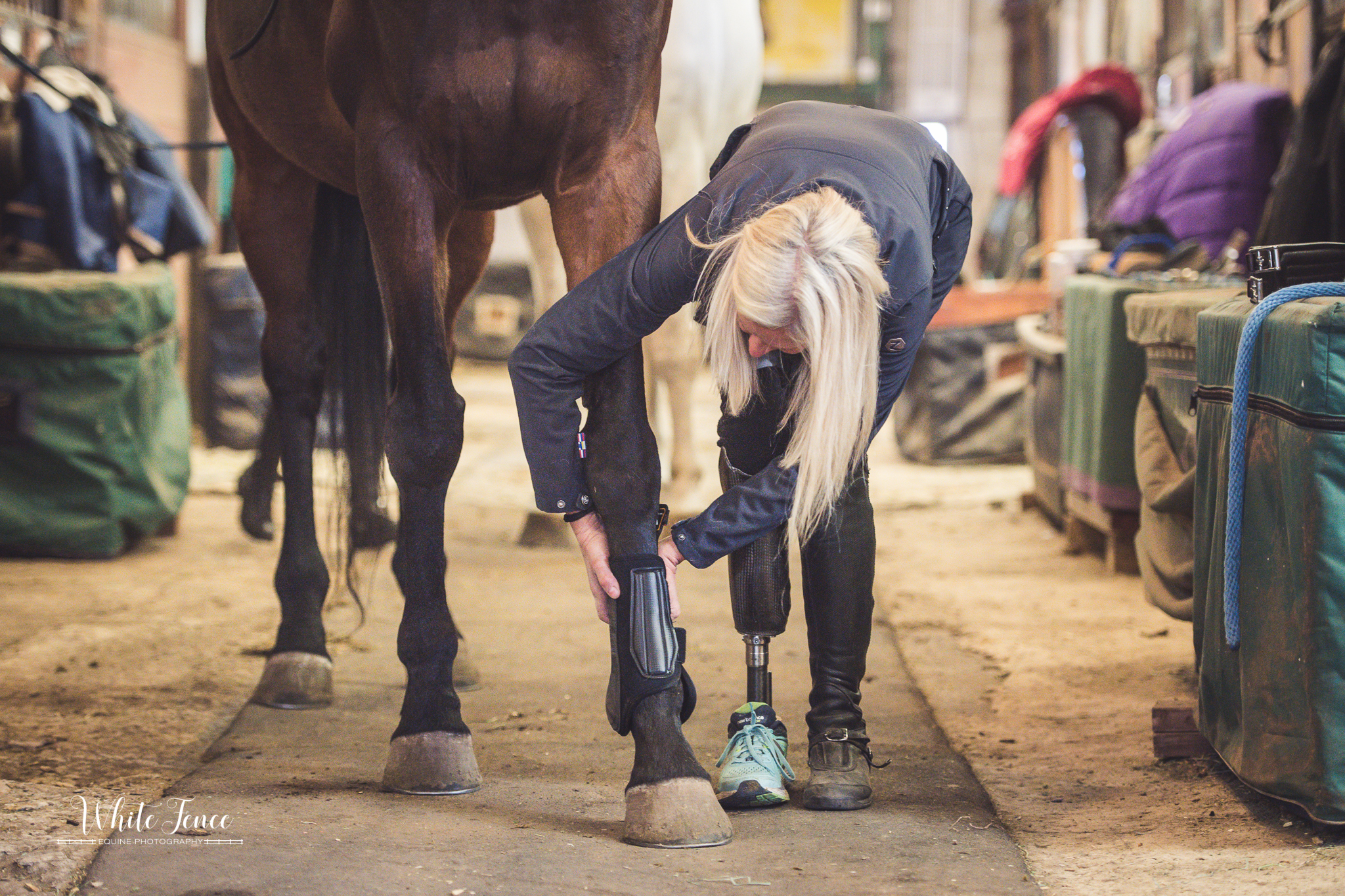 McCraken's mare Carisma has been the star of her comeback, as she has ridden and successfully shown her in 3'3" AO/AA in Colorado and Arizona. This year she decided to retire 22-year-old Carisma from showing, and is now focusing her riding on James.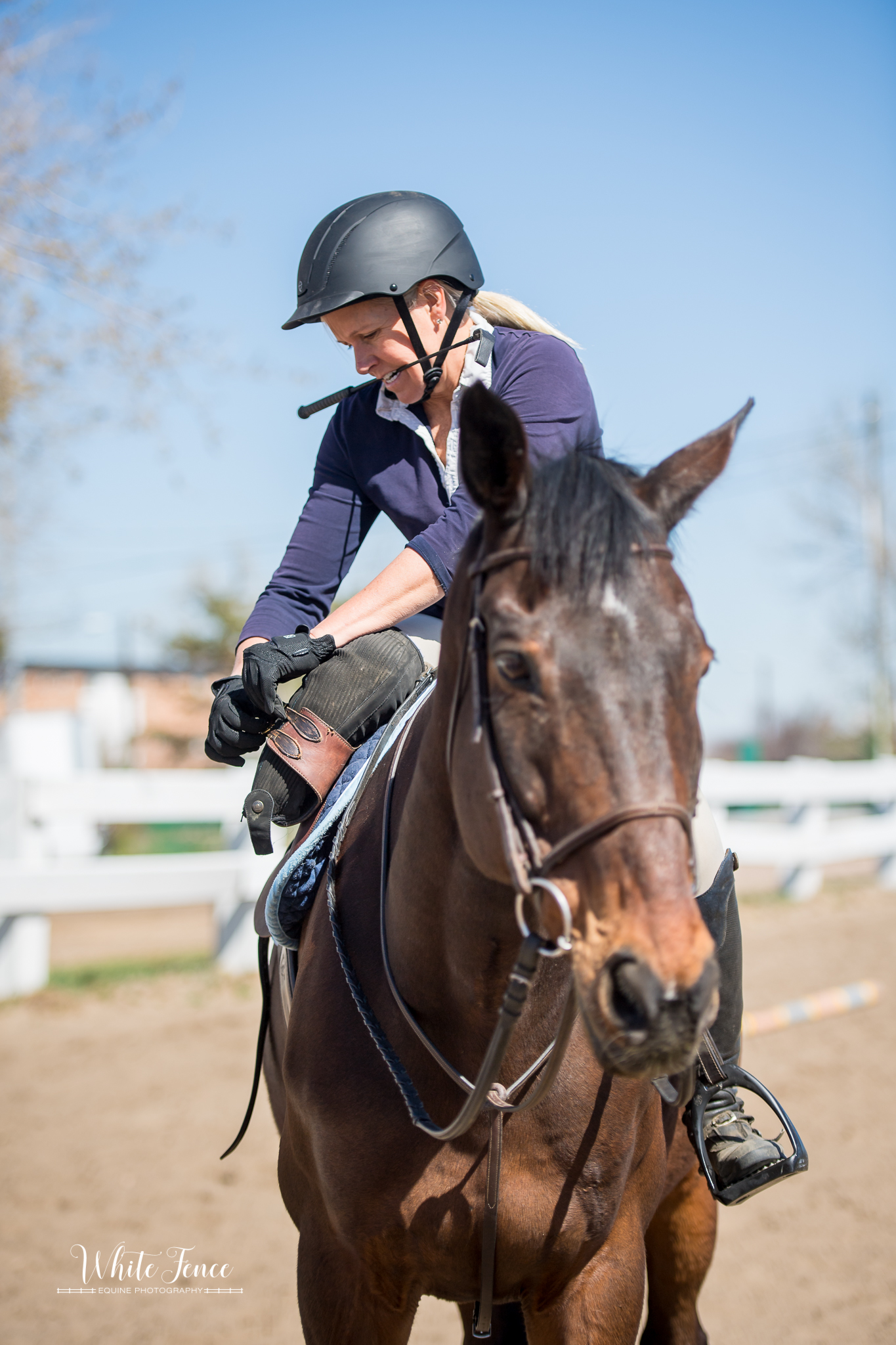 Yes, James. The horse that bucked her off in 2007, ultimately resulting in the loss of her leg. The horse that was kept in training even though McCraken was unsure when she would be able to ride him again. The horse that survived a complicated colic surgery and now, miraculously lives and thrives although 80-90% of his large intestine has been removed. James, the horse that she loves and never considered selling. "I never thought about selling James, it really wasn't his fault," she noted. "Any horse can buck you off. Riding is dangerous, we all know that. My accident was the perfect storm."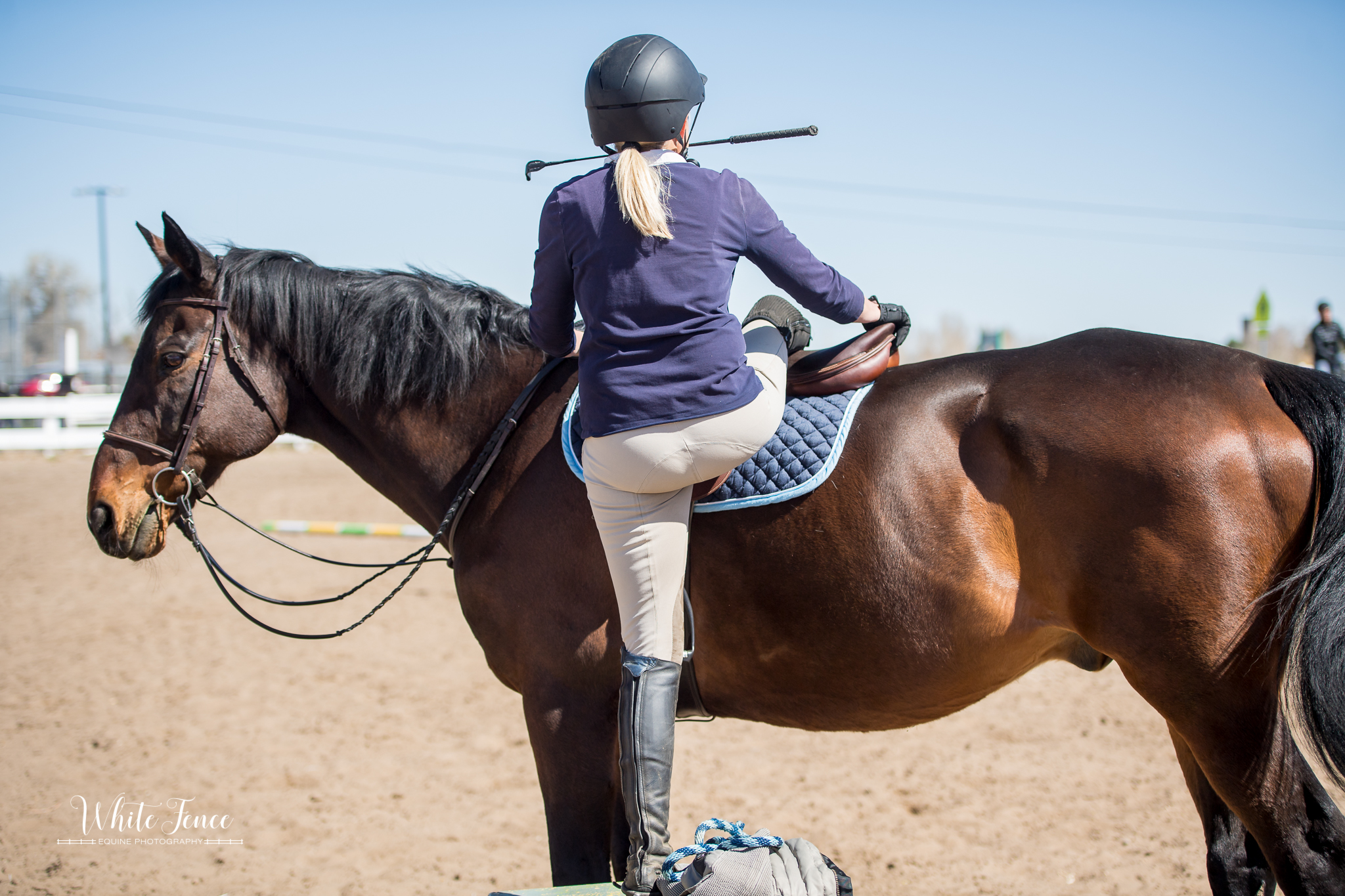 Compared to the frisky, 5 year old, James, the 15 year old James is more mature, with a solid education. "He's still a thoroughbred!" McCraken exclaimed. "He'll go from 0 to 60 in no time at all. I have found that he is very careful with me though, more so than with other people. When I'm getting on, I basically have to hurl myself onto him. James will stand there, quietly, for me. That's not always the case when someone else tries to get on him.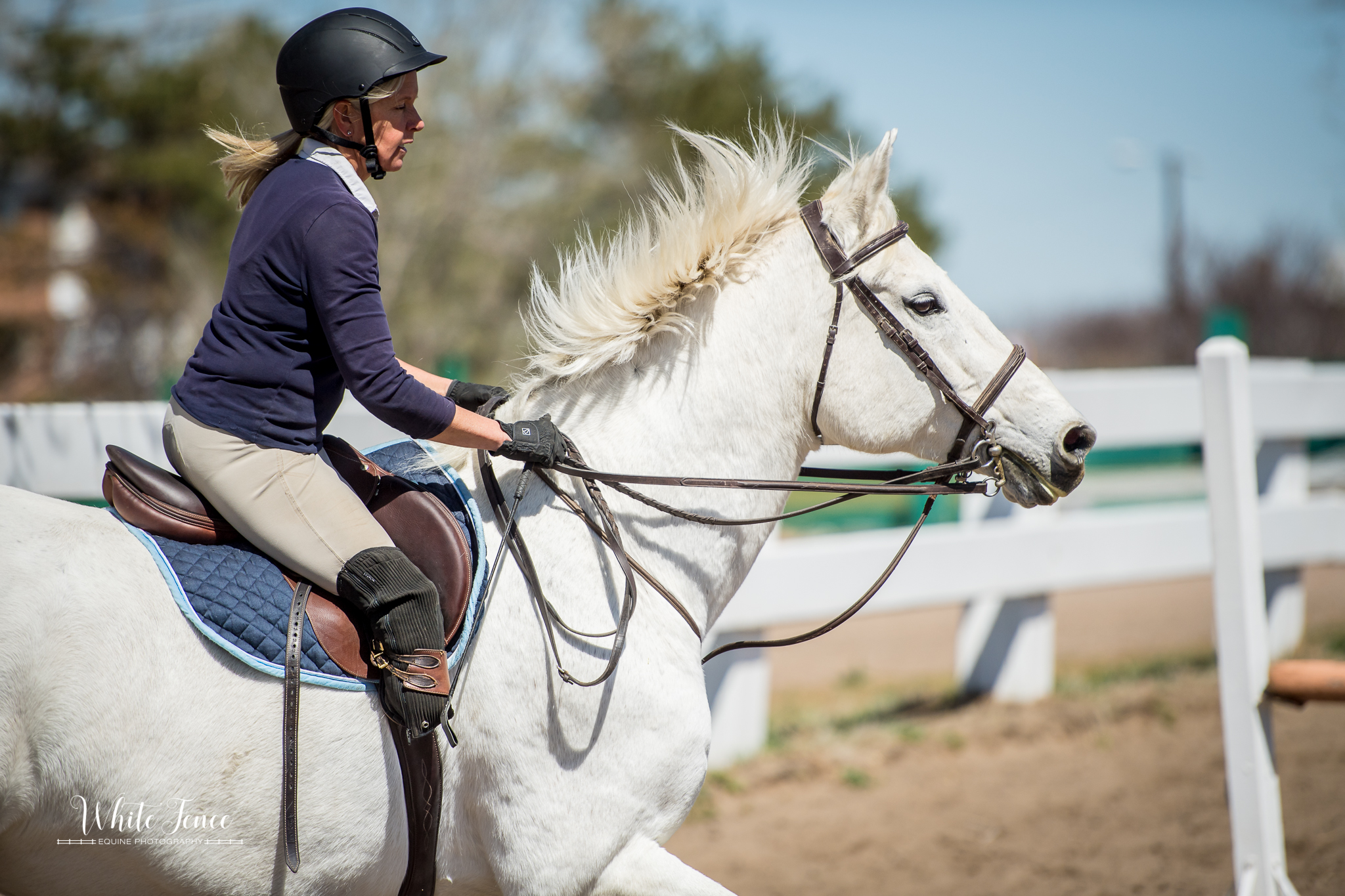 "He always helps me get my gloves and helmet on," McCraken chuckled. "He'll even put his head down by my leg, when I'm taking off my prosthetic."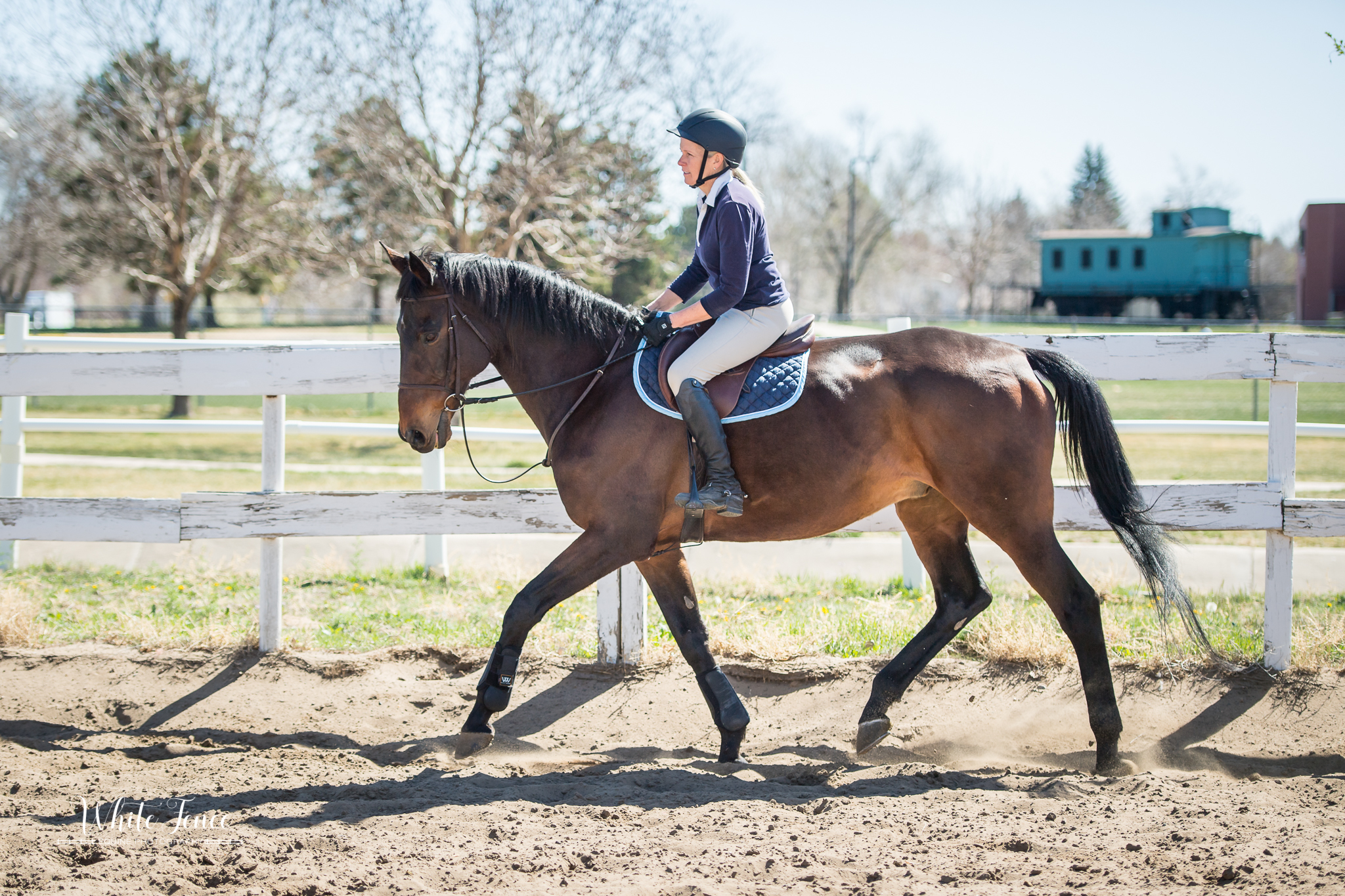 McCraken does not ride with a prosthetic leg. "I can't feel where it is, so it's actually a lot more dangerous to ride with it," she elaborated. "I'm also afraid that if I were to fall again, with a prosthetic leg, I would be more susceptible to injuring my leg, above the knee. That could majorly impact my ability to ride."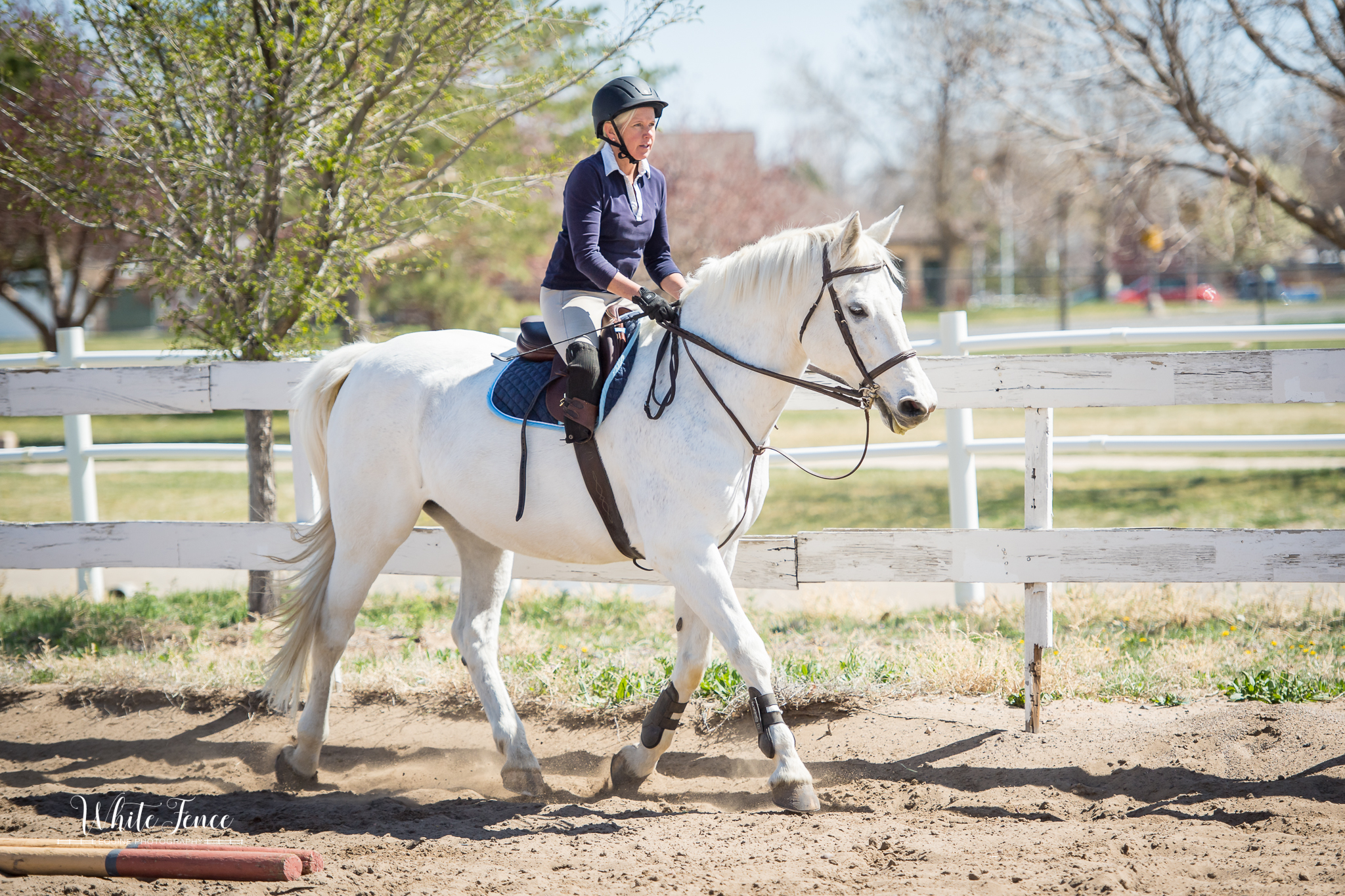 To give herself a little more support in the saddle, particularly on the backside of jumps, McCraken came up with an unorthodox use for a hind boot. "Each para-rider's needs are so different, so there isn't a lot on the market to help us. One day I attached Carisma's hind boot to my shortened stirrup leather. I borrowed a child sized half chap to reduce friction on my leg and I buckled my leg into the boot."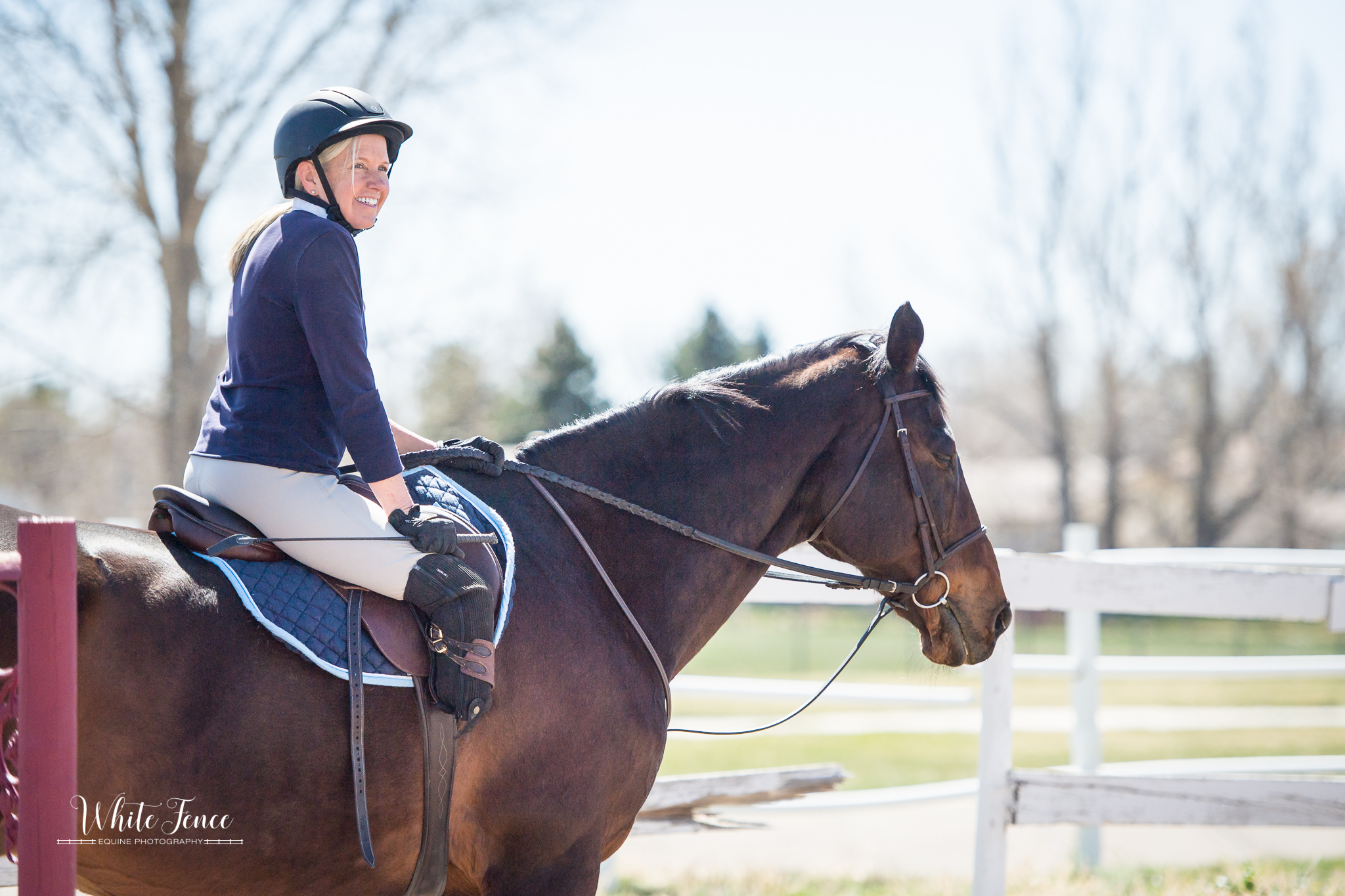 McCraken received a dispensation certificate through the USEF and is allowed to use the boot, instead of an iron, in competition. The athlete is also classified as a para-equestrian, but has always competed able-bodied. "It surprisingly gave me the support I needed while also having the safely release feature. If I fall, my leg just slips out of the boot."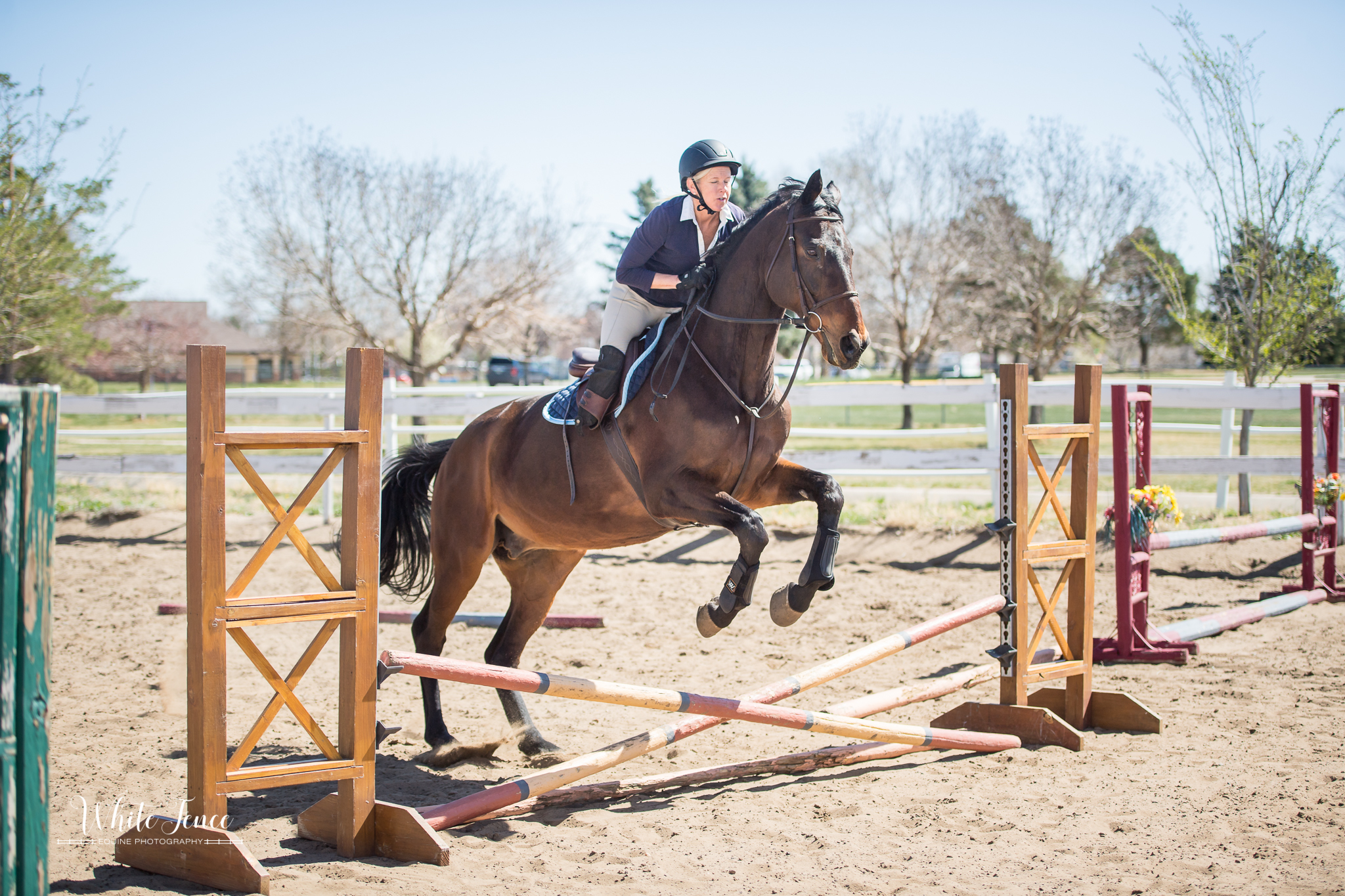 James is now McCraken's chosen mount and she will be showing him in the AAs this year at CHP. "I love showing at the Colorado Horse Park because the arenas are so wonderful." She smiled as she spoke about her days at CHP, "the footing is incredible, the views are amazing and I always make so many new friends while I'm there.  It's one of my favorite places to ride."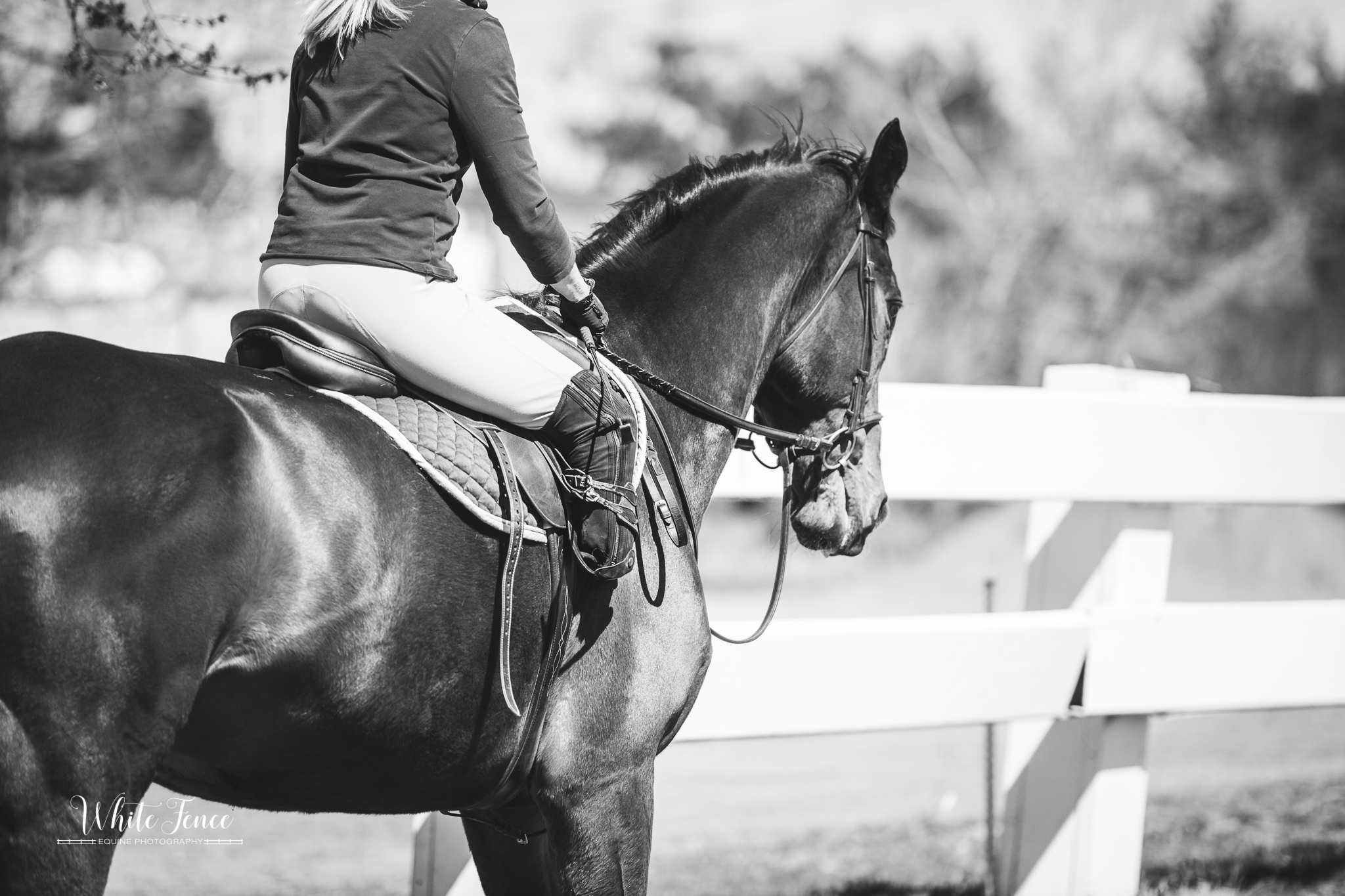 McCraken feels like she is always met with support and encouragement at the shows. "People will make sure my leg is out of harm's way when I ride at a show," she said. "Many will even bring it over to me when I'm ready to dismount. I am always coming across people that are ready to help me, if I need it."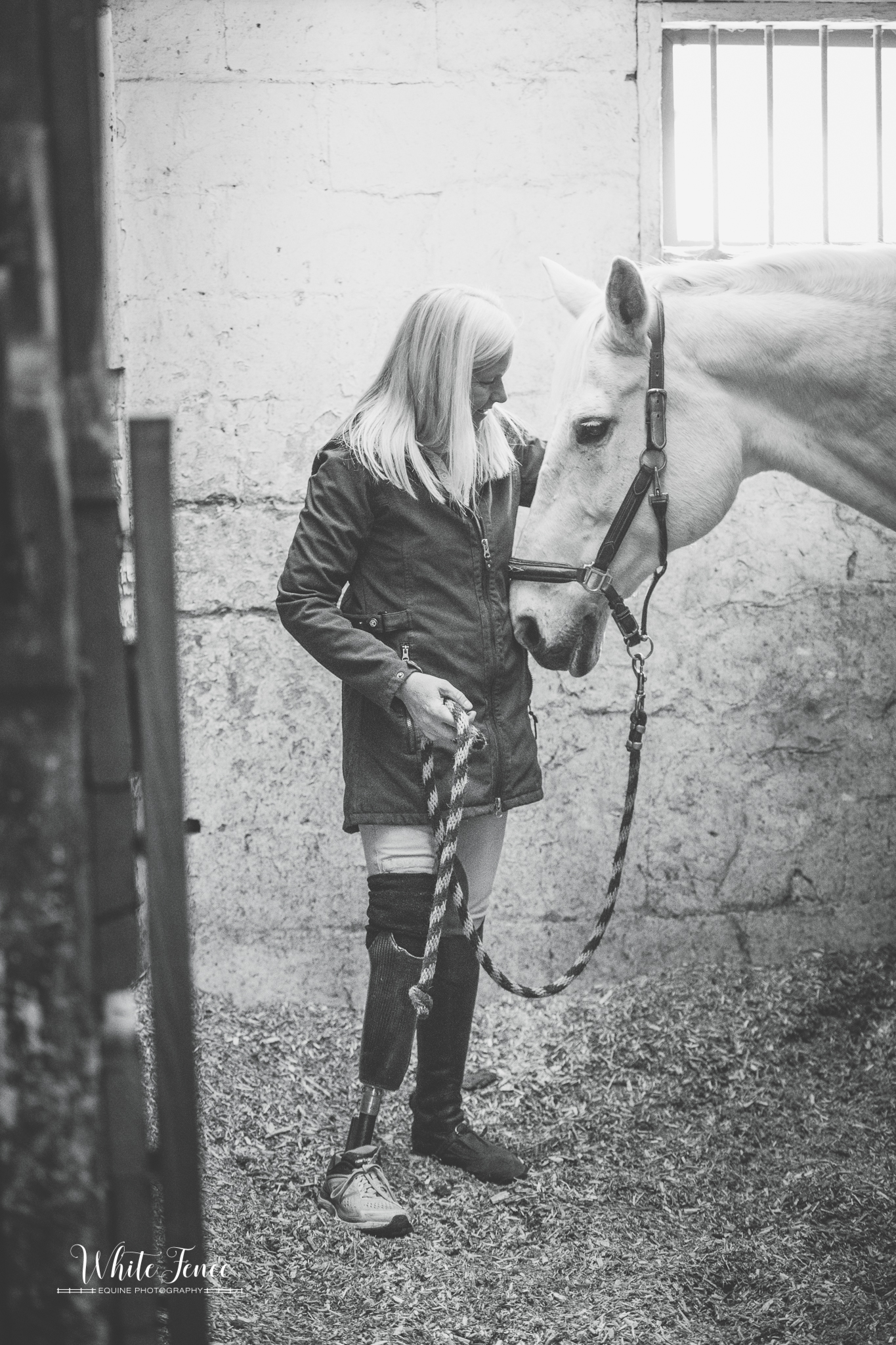 With all of the help McCraken has received over the years, she makes sure pass it on, by helping other equestrians with similar disabilities. "I get a few calls a year, from equestrians that have recently gone through an amputation. They are usually looking for advice or guidance on how to return to the sport. I'm so happy to help them through sharing my experiences and getting them in touch with the right resources. But when it comes down to it, the greatest help I can give them is to believe in them and push them to make sure they believe in themselves."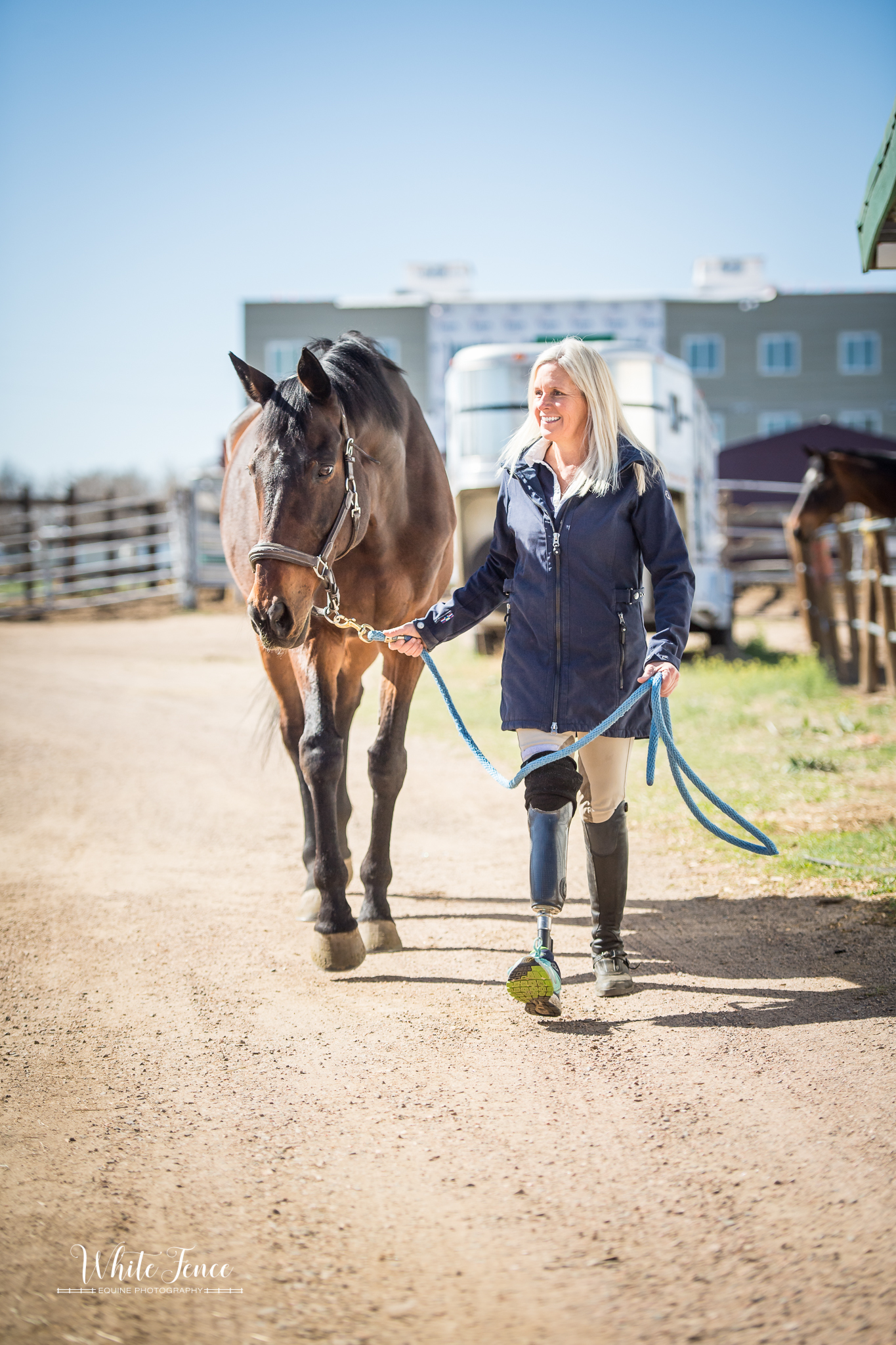 Baker, McCraken's trainer added, "To go through what Amy has gone through and to not hold it against the horse is incredible. I'm not sure any of us would be as loyal as Amy has been to James. She just loves him and she just loves horses.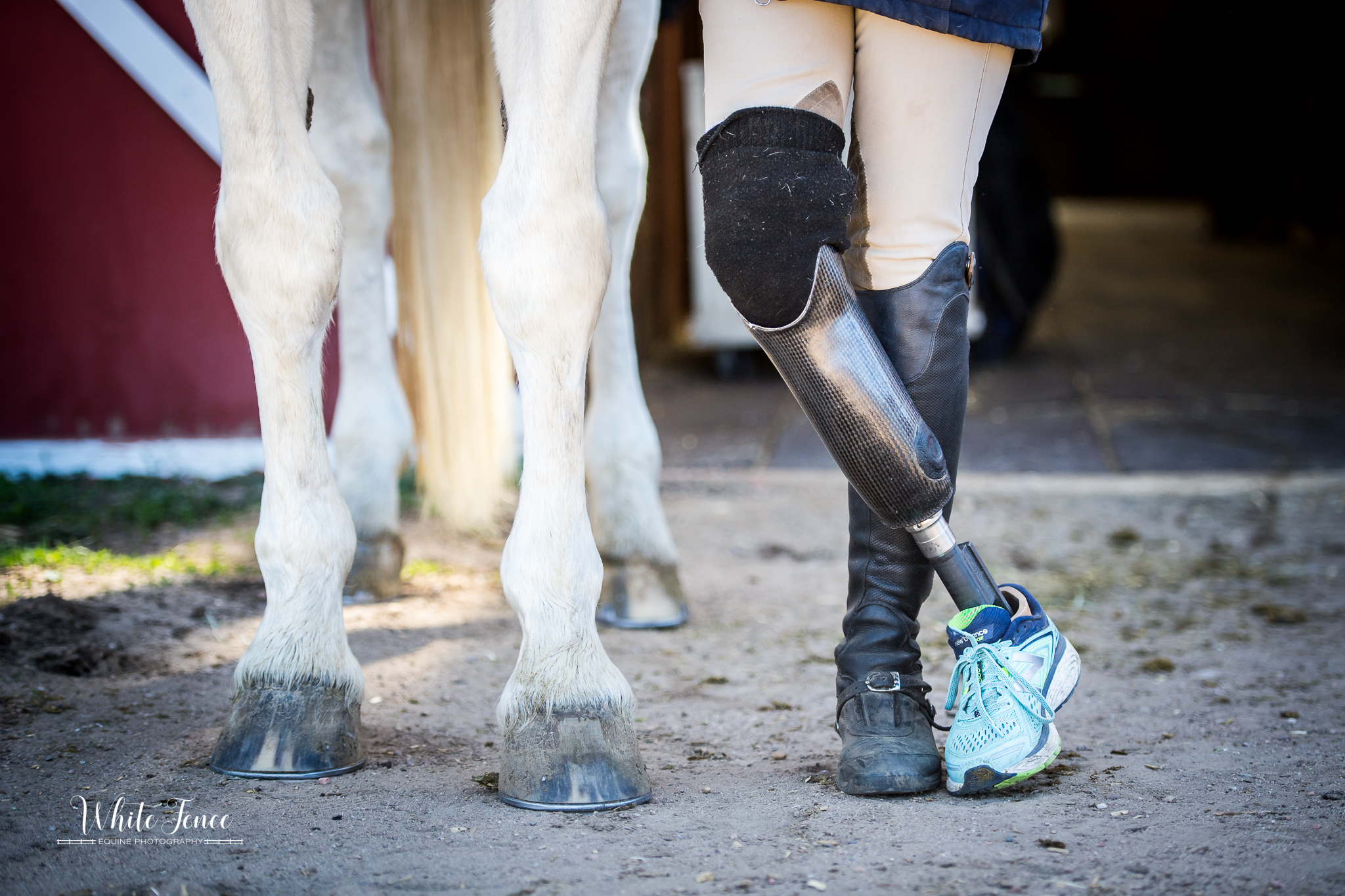 "It is apparent that the strength Amy has, physically and emotionally, allows her the strength to forgive James. Her dedication to her horses has created a unique connection with them. One many able-bodied riders might be envious of."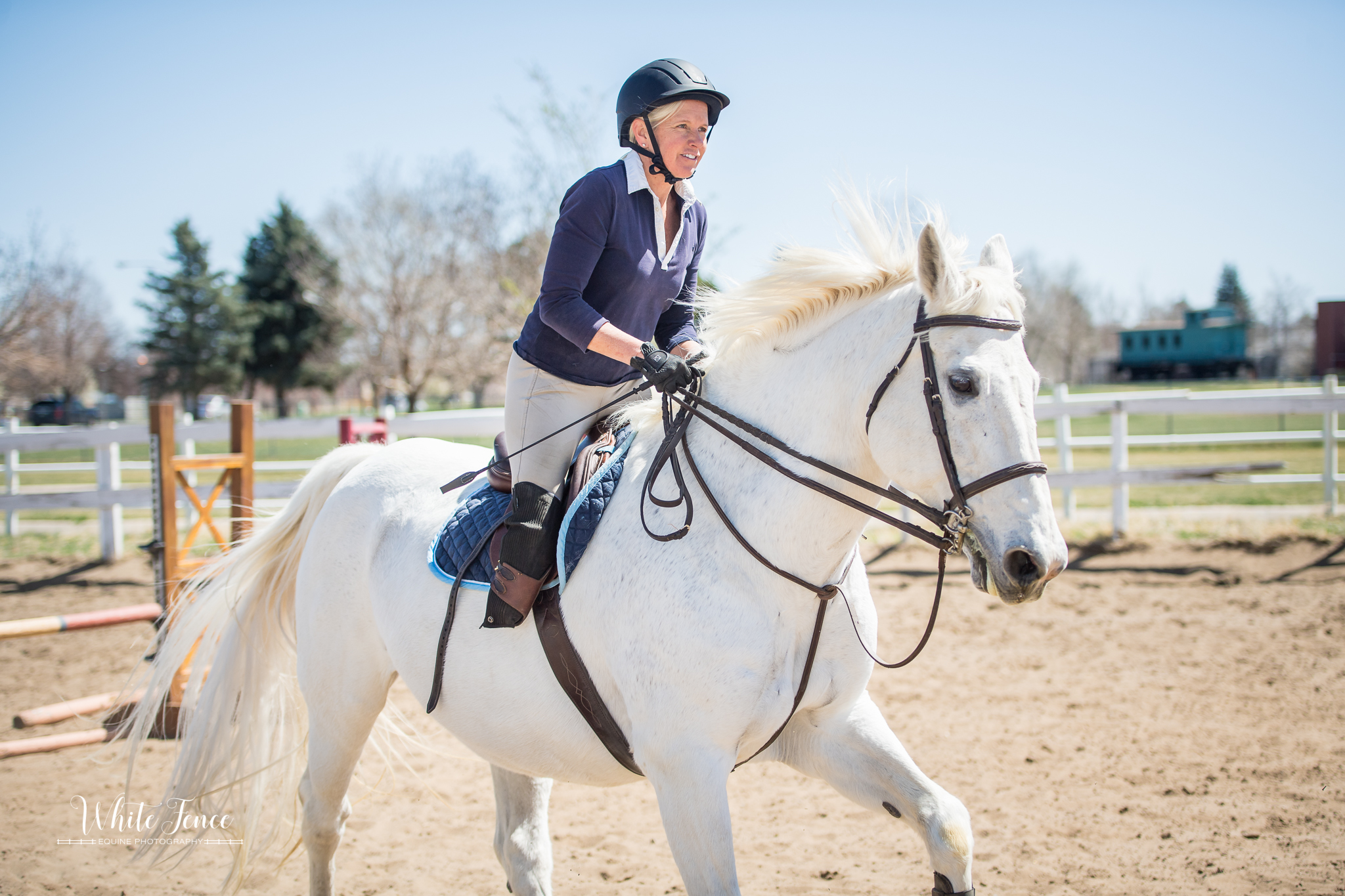 Many would think that McCraken has been incredibly unlucky. Although she still faces many hurdles daily, she does so energetically, with a smile on her face. She inspires and influences the people around her, without even trying. McCraken has truly made the best of her situation.