10 Questions in Honor of 10 Years
Over the years, the Colorado Horse Park has hosted many of the world's top equestrian competitors. We have welcomed numerous horses and riders from past Nation's Cups, World Cups, FEI World Equestrian Games™ and Olympic Games to our equestrian venue.
We are always excited and honored when the sport's top competitors choose to travel to CHP for our competitions. We watch them in awe as they model impeccable horsemanship, and we try to learn from watching their rides. Children and adults alike often become star-struck in their presence and gain inspiration from their encounters. The Summer in the Rockies series often hosts some of the industry's best, and this year, we sat down with one in particular. He is the first United States Show Jumping Olympic gold medalist to compete at CHP and he is competing in the final three weeks of the series. He is, Will Simpson.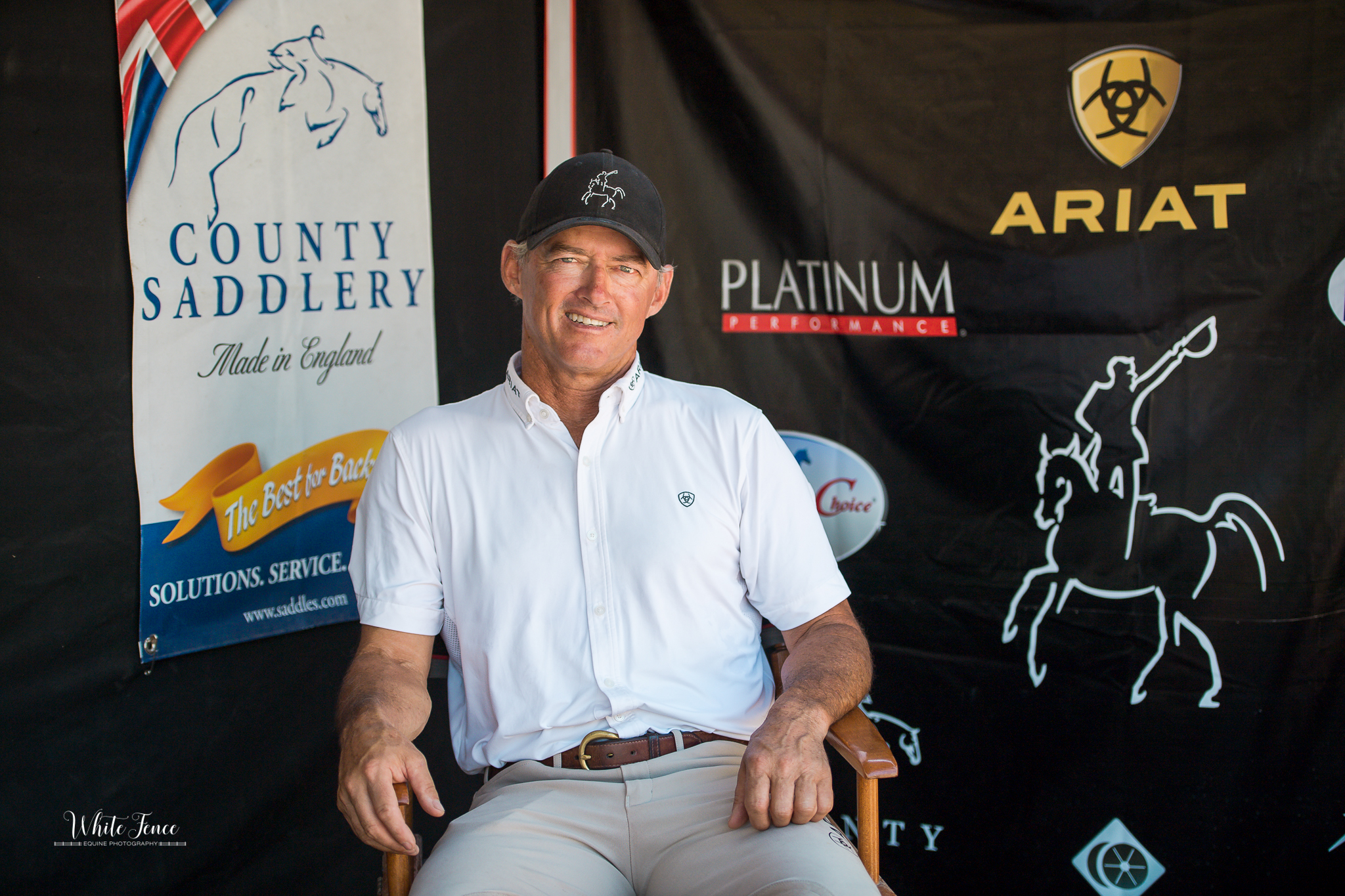 United States Show Jumping Olympic gold medalist, Will Simpson
 This year marks the tenth anniversary of the United States' Olympic Team's Show Jumping gold medal. To honor the achievement we are sitting down with legendary equestrian and Summer in the Rockies competitor, Will Simpson, to ask him ten questions about his life, experiences and Olympic memories.
1) What is your favorite memory from the 2008 the Olympics?
My favorite memory was having my kids there with me. I also remember the moment, when it first occurred to us that we could win. Our horses were jumping great, right from the beginning. We knew we just had to stay on our course to win. When that feeling of realization set in, it was incredible. Just to be able to go the Olympics was a big step. But when that feeling came over all five of us (fellow riders McLain Ward, Beezie Madden, Laura Kraut and coach, George Morris) and then somehow, it all came together at the right time. It was an amazing feeling.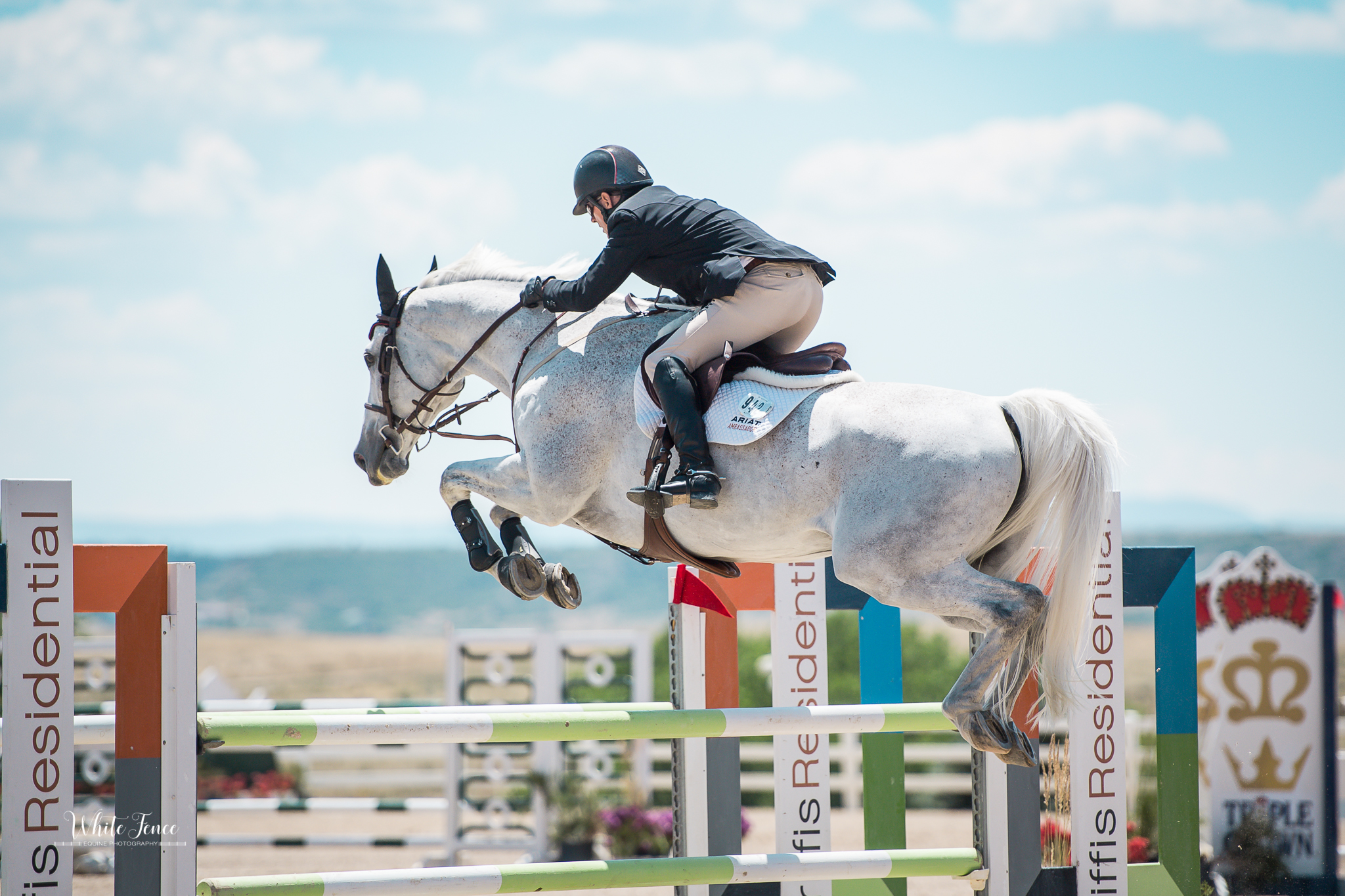 Simpson and the super-scopey, Attention ET Z 
2) What was your deciding factor to come to Colorado this year?
I visited and rode here two years ago, so I knew I liked the environment and the footing. I'm building up a nice string of horses and I thought the atmosphere here would be perfect for where they are in their progression. I also have family here in Vail. My sister and brother live there so it's great to come and see them.
3) You influence and inspire so many people, but who is your greatest influence?
My greatest influence in the sport has to be my dad. Even though he's not a rider, he's a great sportsman and a great mental coach. He's always in the back of my head. Over the years he's learned the horse game, but the horse game is the same as any other sport. The mental sports psychology is all the same. He's always in my head.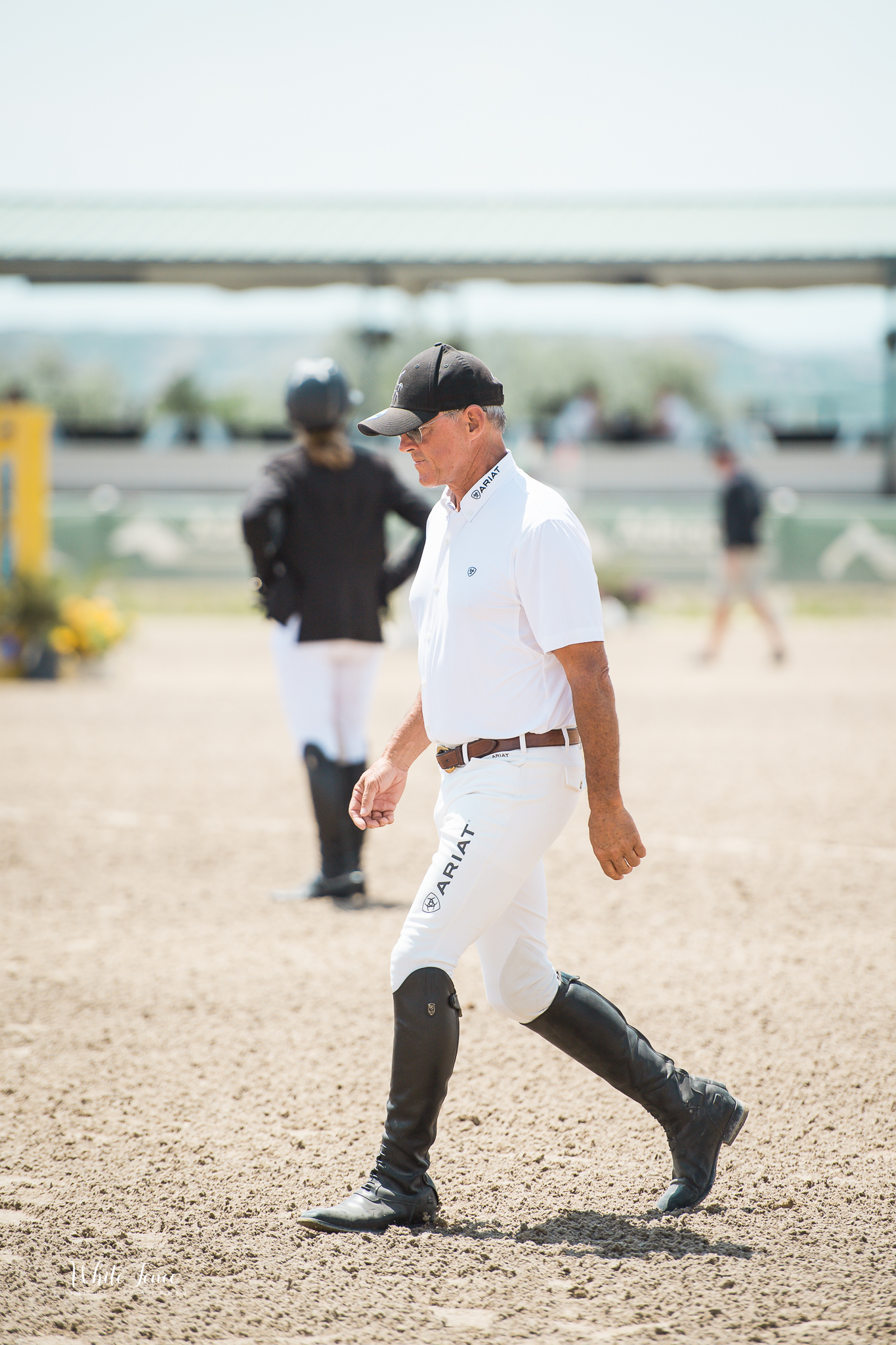 Simpson walking the course for the $20,000 Carolina Arena Equipment Welcome Stake
4) What is something about you that people don't know?
I like to have a really good time! I also have three brothers and two sisters. My little sister rode horses quite a bit. One of my brothers is just starting to ride and he has a farm in Kentucky now. I'm also fairly domesticated. I can cook, my favorite thing to cook is smoked ribs.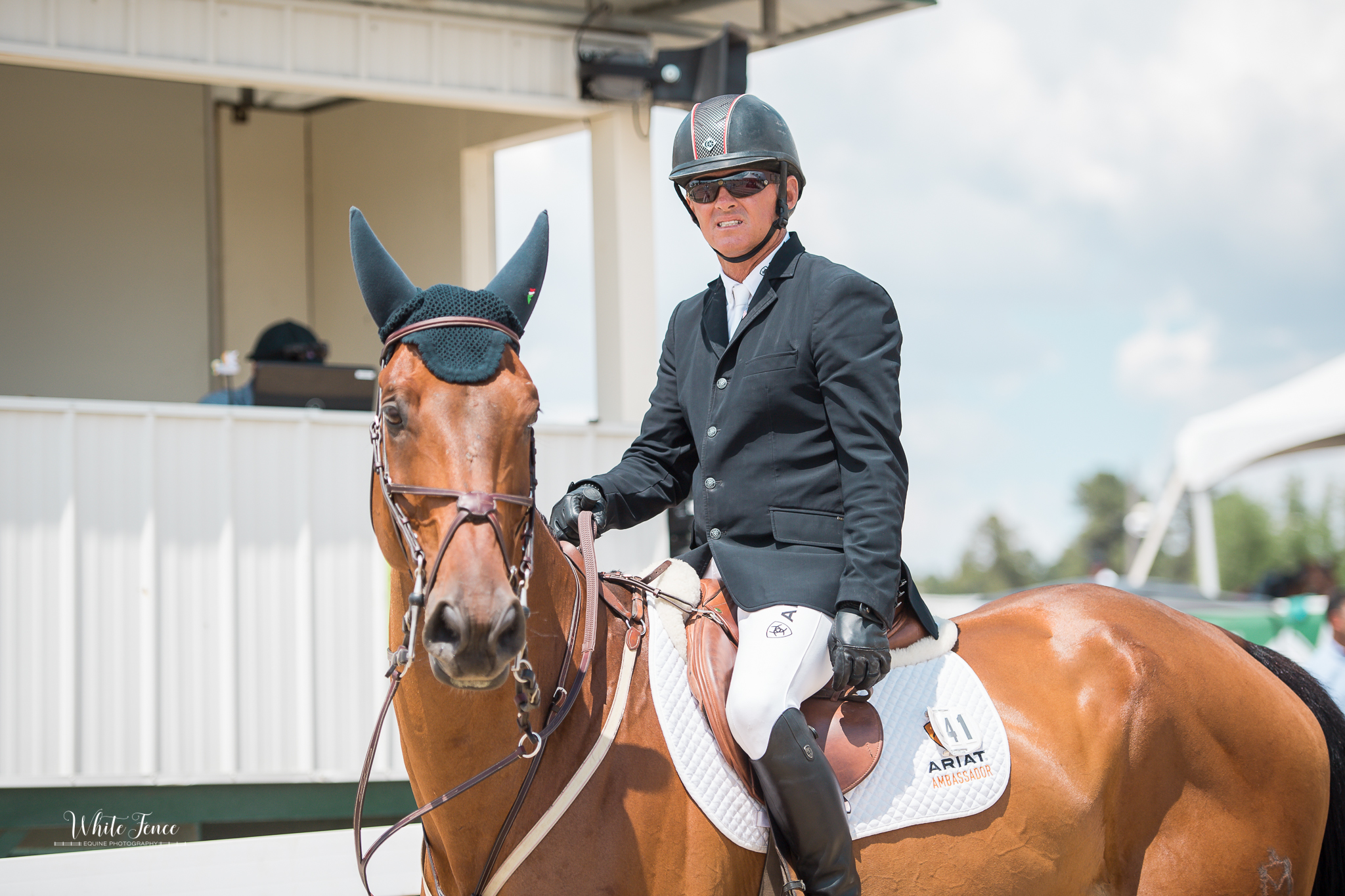 Simpson and Chacco P before their course
5) What is something that you wish all riders knew?
This sport takes a long time to learn and it requires patience. That's the bad news. The good news is that you get to do it for a very long time. It's a great sport in that way. I see a lot of people get frustrated early on and I wish they knew that it takes a long time to learn it. There are a lot of good times ahead when you put the work in.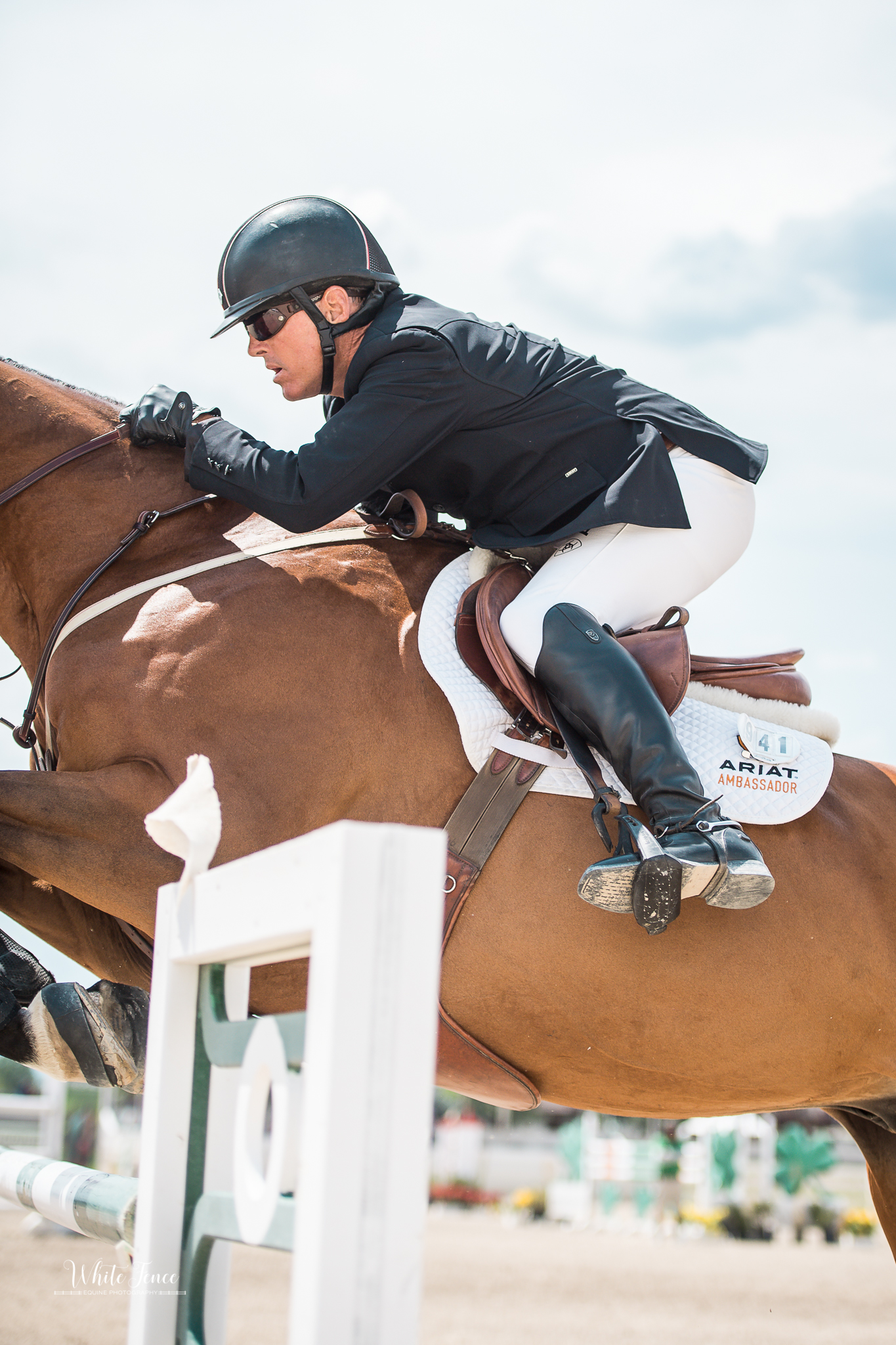 Simpson soaring in the $20,000 Carolina Arena Equipment Welcome Stake
6) What's one thing that you can't live without?
Bringing up new horses and seeing young, talented horses come up. That'd be something I really couldn't live without. Other than that, having music on the side is always helpful to keep things going.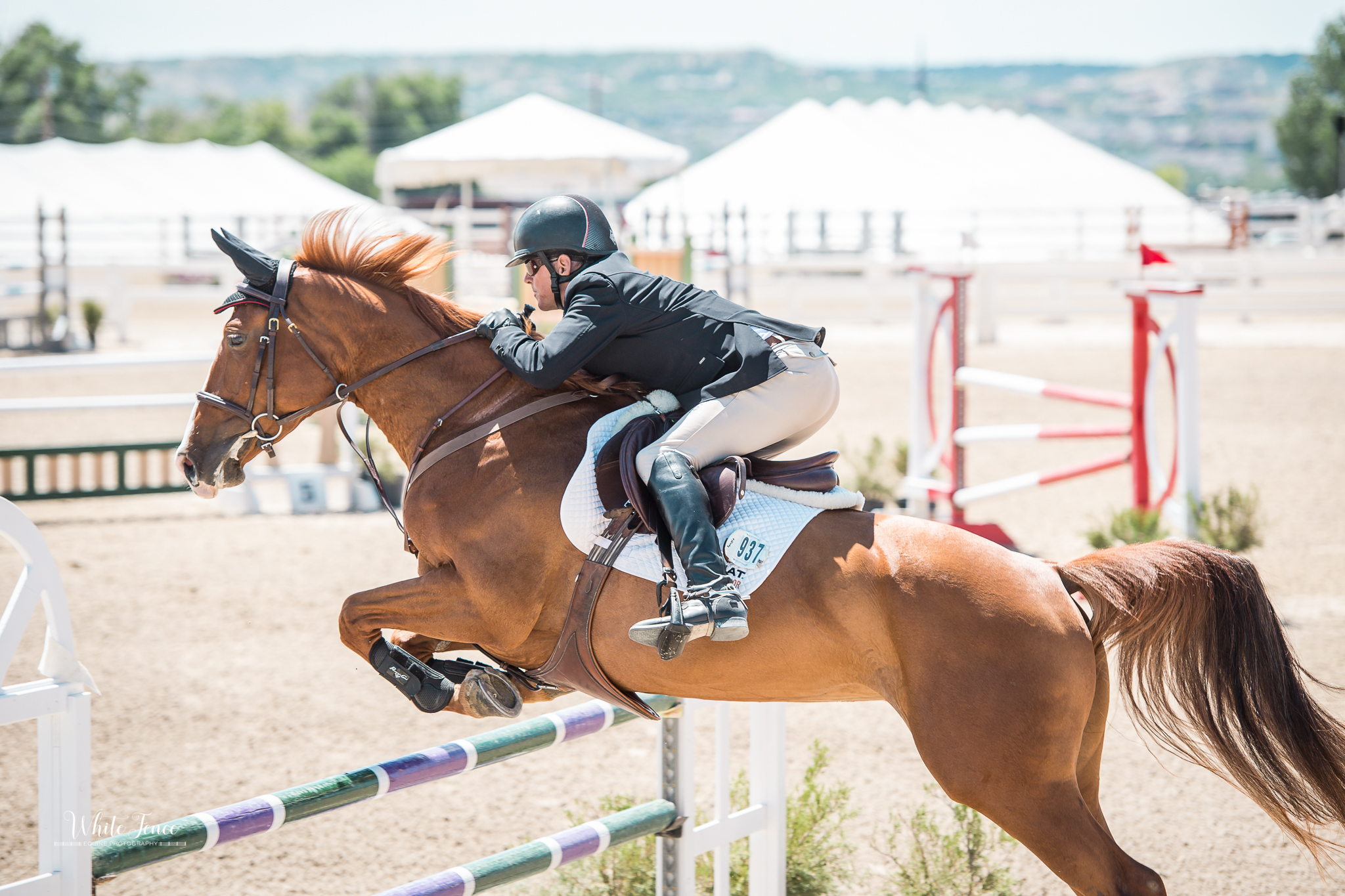 Simpson and five-year-old Rumpleteazer DF
7) If you weren't an equestrian professional what would you be?
I would be homeless! This is what I really love to do. I've been fortunate that this has been the only job I've ever really had. I play a lot of tennis to stay fit, so I suppose I would also love to be a professional tennis player. It would be fun and I think that life is pretty cool. It's my favorite non-equestrian thing to do. In the daytime it's tennis, at night it's ping pong. I swing a lot of rackets.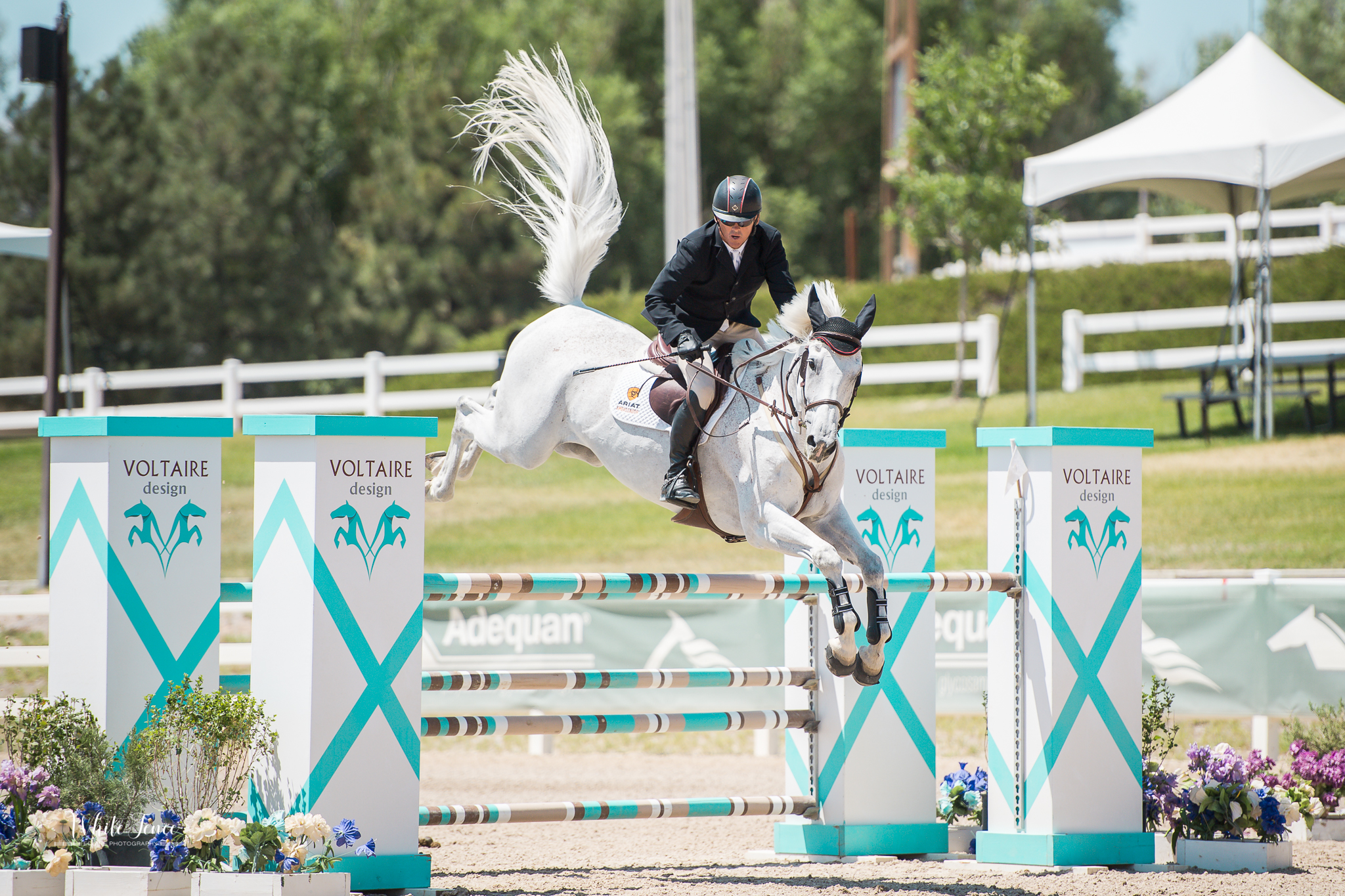 Simpson and Attention ET Z flying through their jump-off
8) If you could change one thing about the equestrian sport what would it be?
I would like to see equitation classes over 1.40m fences. We've got the equitation classes over 1.10m, but I'd like to also see them over the 1.40m. And don't get me started on the water jump!
9) What do you want your legacy to be?
I want my legacy to be that I was a tough competitor and that I always put the horse's welfare first.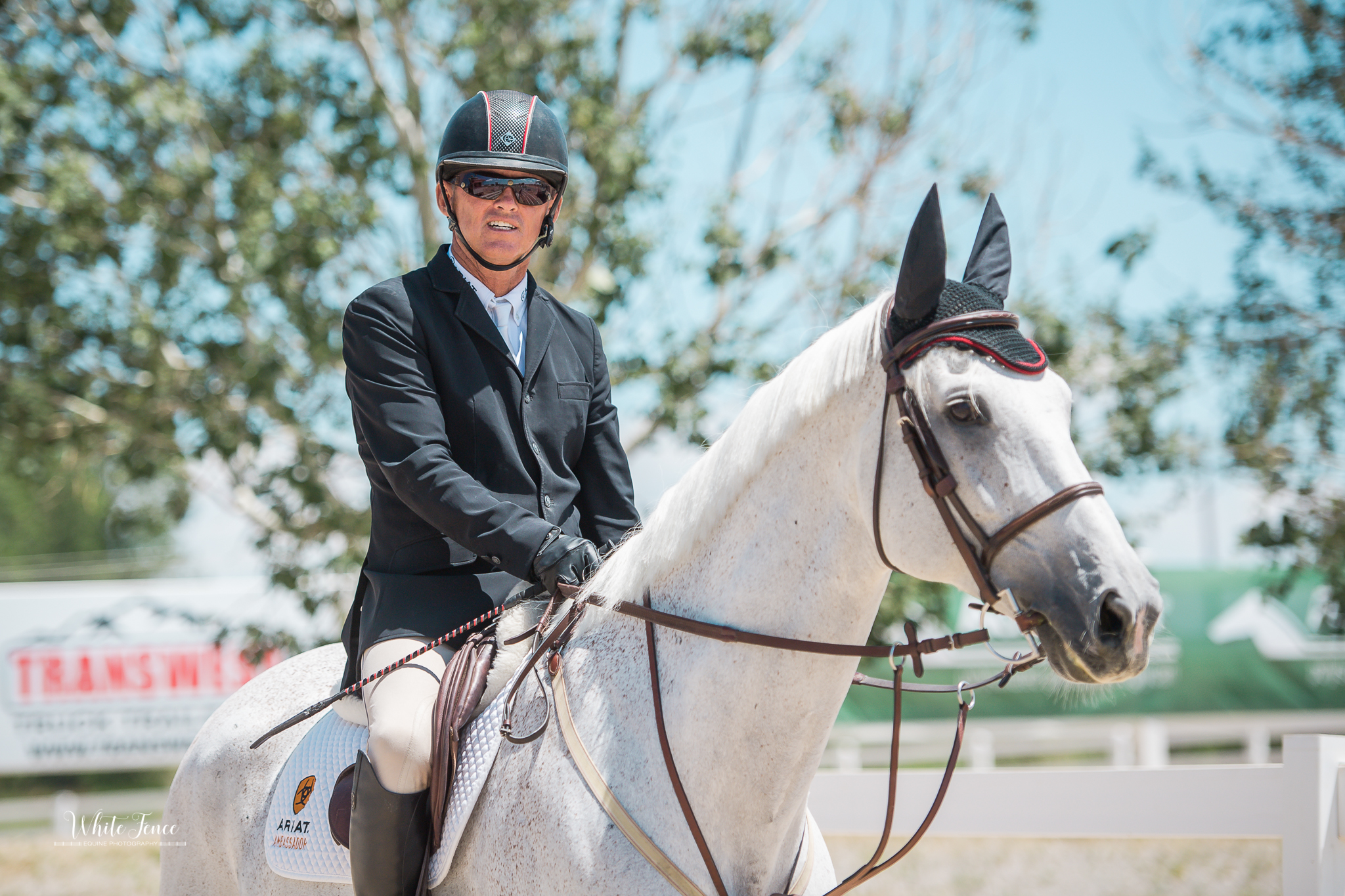 Simpson and Attention ET Z surveying the course
10) What is the best piece of advice you've ever received?
Hang in there, never give up and stay humble.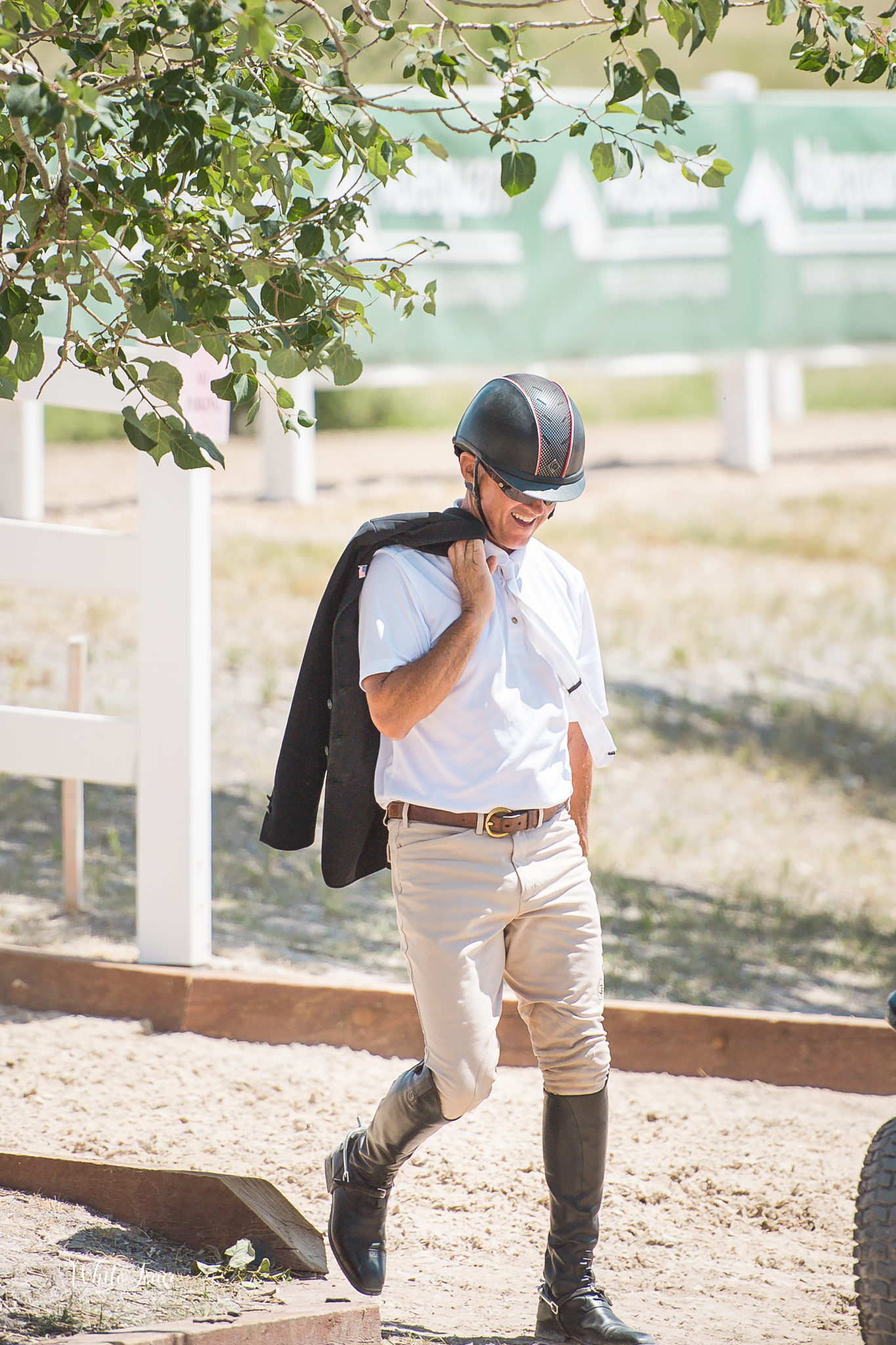 The always-smiling Simpson, after a clean round
Simpson shared an Olympic memory with us and although it didn't fit into our ten-question format, it was too good not to share. Simpson recalls of the Olympic Opening Ceremony, "We're all wearing our outfits, and they were kind of dorky with the berets and everything. We're waiting for McLain-he's late. So all of the sudden, we're standing there by the elevator, the elevator opens and there's McLain standing there with his beret on and I started cracking up. He says 'What're you laughing at? You're wearing the same thing,' and I said 'Yeah, but I always look ridiculous, you always look great, but not now!' it was pretty funny. We always laugh about that."
Simpson shared kind words about his Olympic teammate, Ward. "I have the greatest respect for McLain. He has made an artform out of the pursuit of perfection. He is a winning machine!"
Not only is Will Simpson an incredible horseman, but he is also a ton of fun to be around. We know that everyone at CHP will continue to enjoy watching him ride for the remainder of the series, including the spotlight Grand Prix classes.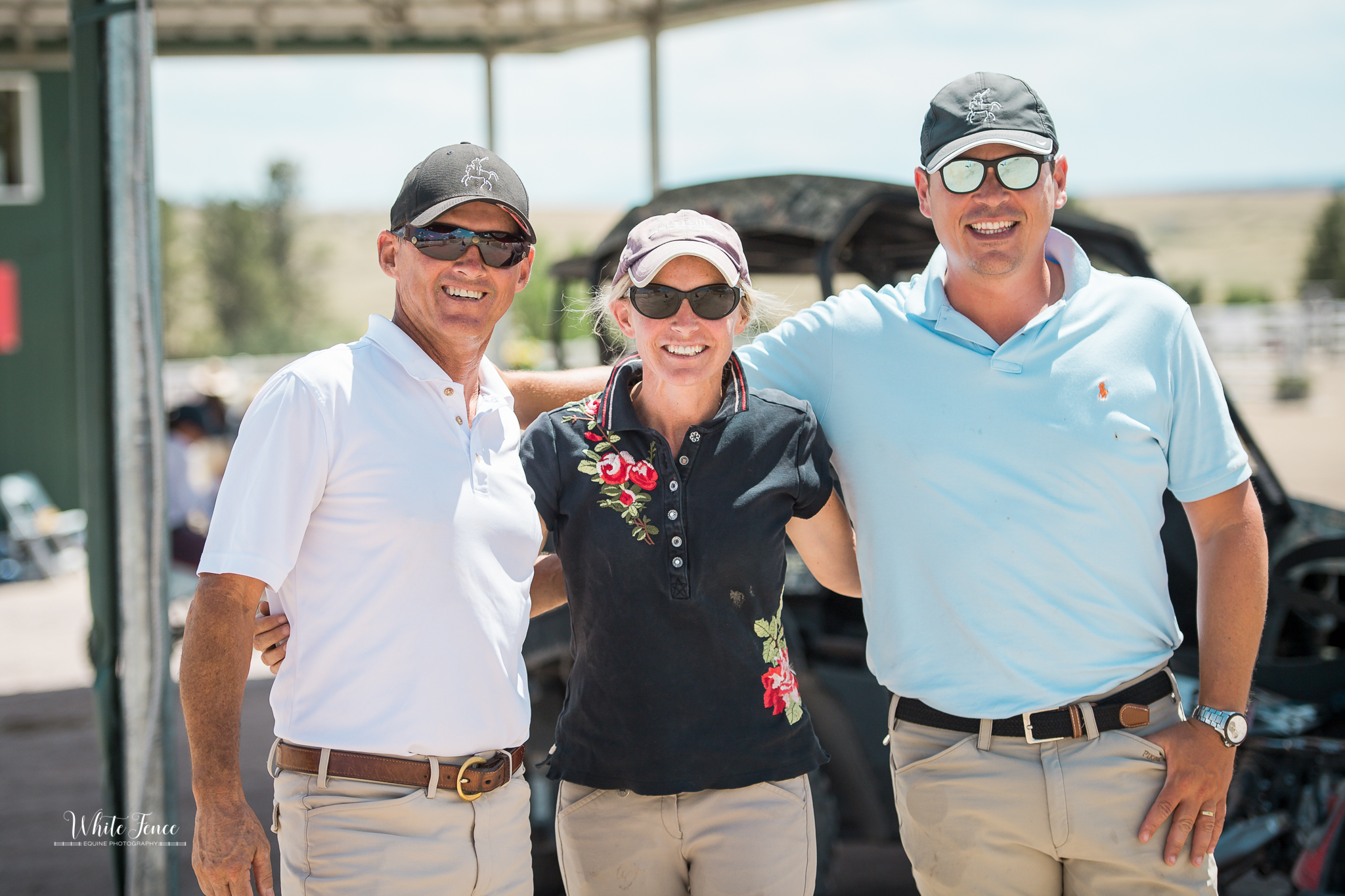 Will Simpson, Penelope Murray, and Alexandre Azevedo, ringside, at the International Arena
Thanks for putting Colorado on your show schedule, Will. Best of luck this Saturday, and for the rest of your 2018 show series! We hope to see you again next year!
©Kristin Rashid/CHP
White Fence Equine Photography