The second annual Dressage Symposium in the Rockies was one of the year's most highly anticipated dressage opportunities in the Rocky Mountain Region. The anticipation was due largely in part to the success of the inaugural event, previously held in 2017.
From May 17-20th, six of the world's most successful dressage professionals graced the Horse Park's arenas for the four-day symposium. The 2018 roster included authors, judges, Olympic athletes, successful leaders of equestrian businesses, as well as FEI World Equestrian Games™ and FEI World Cup™ competitors. It was a well-rounded group of clinicians that provided education for riders, levels training through Grand Prix.
The first day of seminars welcomed the largest crowd, as well as the warmest weather. Janet Foy and Lilo Fore worked together to help their riders "Through the Levels." Their seminars featured two riders per session, who demonstrated different levels of skill and ability within a competitive level. The women worked together as they educated and entertained their audience. Their camaraderie was evident despite their different teaching styles. Foy's often-edgy comments were balanced by Fore's no-nonsense instruction. Foy and Fore had the audience laughing and learning together.
"It's usually not about the movements-it's about the basics" Foy summarized.
"Every rider has a tool box and every tool box should grow every year. As a rider you need to develop the right tools" Fore explained.
Scott Hassler and his students occupied the southernmost dressage arena in the Coors Arena, Thursday as well Friday. While spanning the levels, his rides were focused on green or younger horses. His methodical and kind teaching style proved effective, evident by the improvement made and the smiles on each rider's face.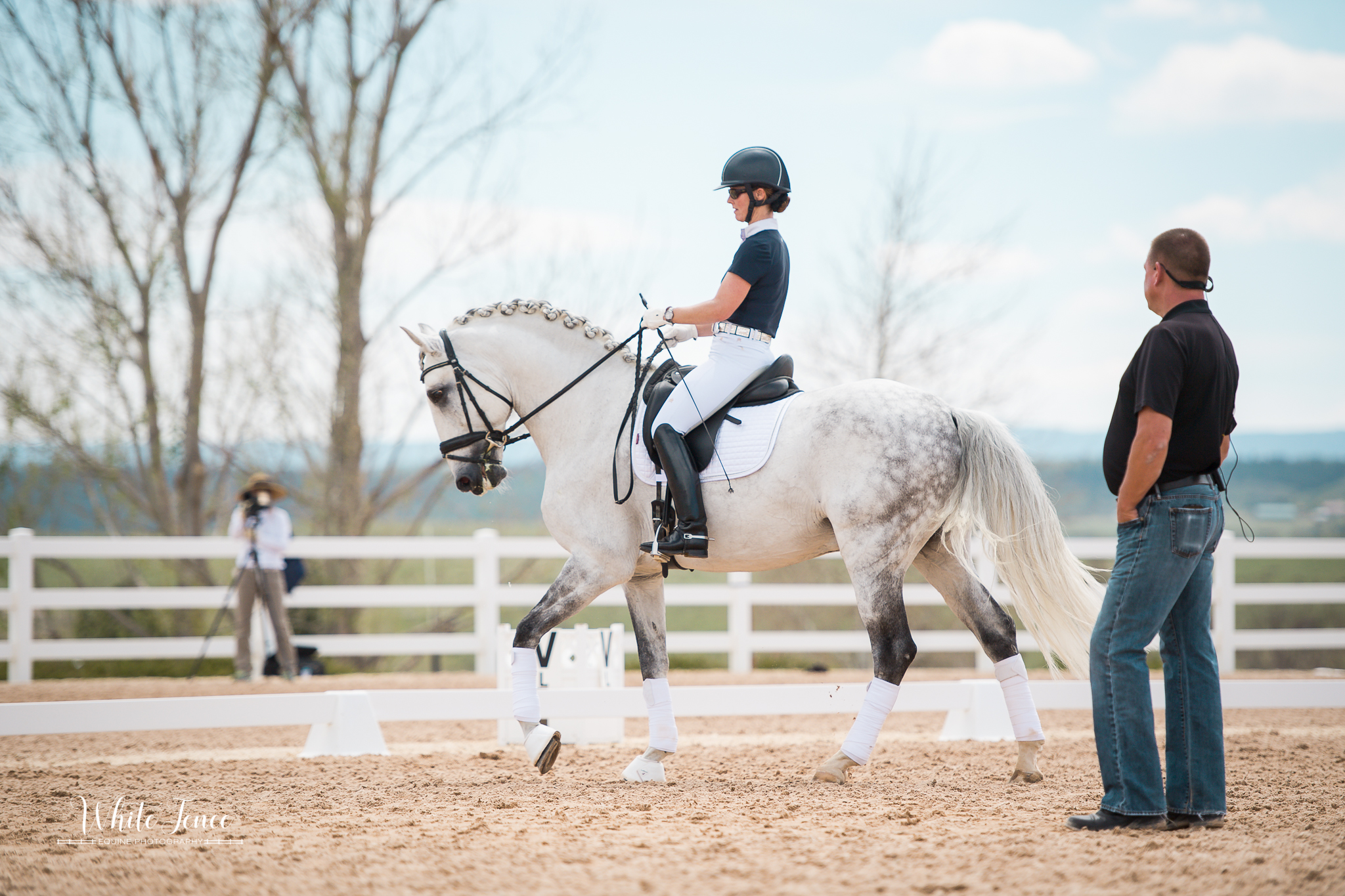 Hassler also spoke briefly during a question and answer session during the wine and cheese reception, sponsored by Kaimana Equestrian and Two White Feet, Inc. "We have a warming up phase, a peak phase, and a cooling out phase.  You don't just go and go and go. That's how we keep horses happy. That's how we keep horses sound," Hassler told the attendees.
"Before I ask the horse for something, I ask myself:  do I have the right? That's my checklist," spoke Hassler.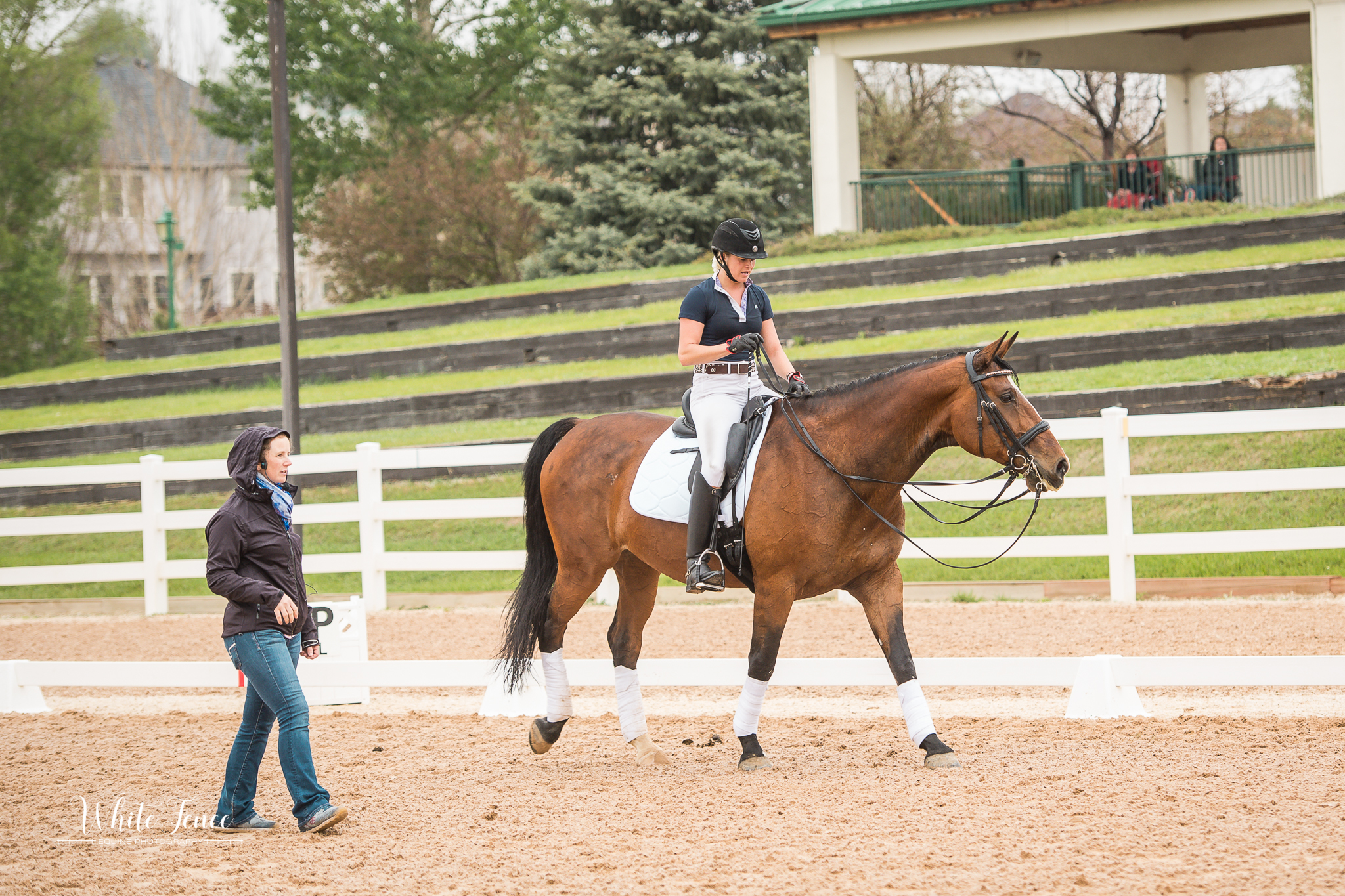 Friday welcomed Judy Reynolds to the Symposium for her two-day coaching session. The Irish Olympian had a subtle, yet strong, teaching method and she helped many of her riders through upper-level movements. Reynolds was incredibly impressed with how many riders showed improvements after both of their Friday and Saturday sessions. Friday closed out with a discussion and wine and cheese reception, hosted by Owl Manor Veterinary.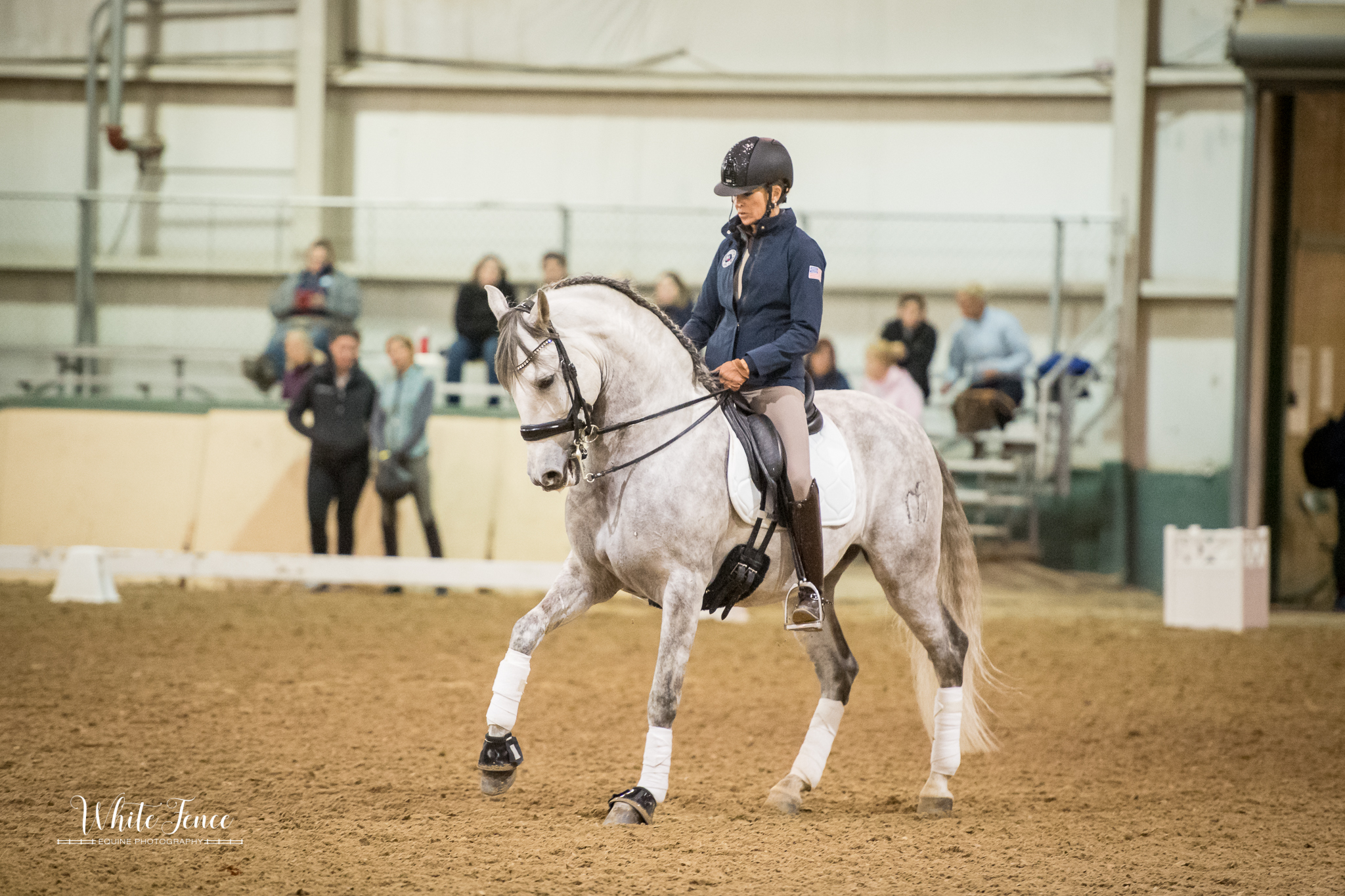 Colder temperatures and rain moved Saturday's Symposium inside, to the Horse Park's two indoor arenas. Spirits were up as horses, riders and auditors stayed warm and dry. Olympian, Lisa Wilcox, joined the Symposium for the first of two days. The bronze-medal-winning athlete started her sessions riding each horse and was quickly able to assess each horse's strengths and weakness. Wilcox then customized each session to target each horse and rider's specific needs, as previously dissected by her expert seat.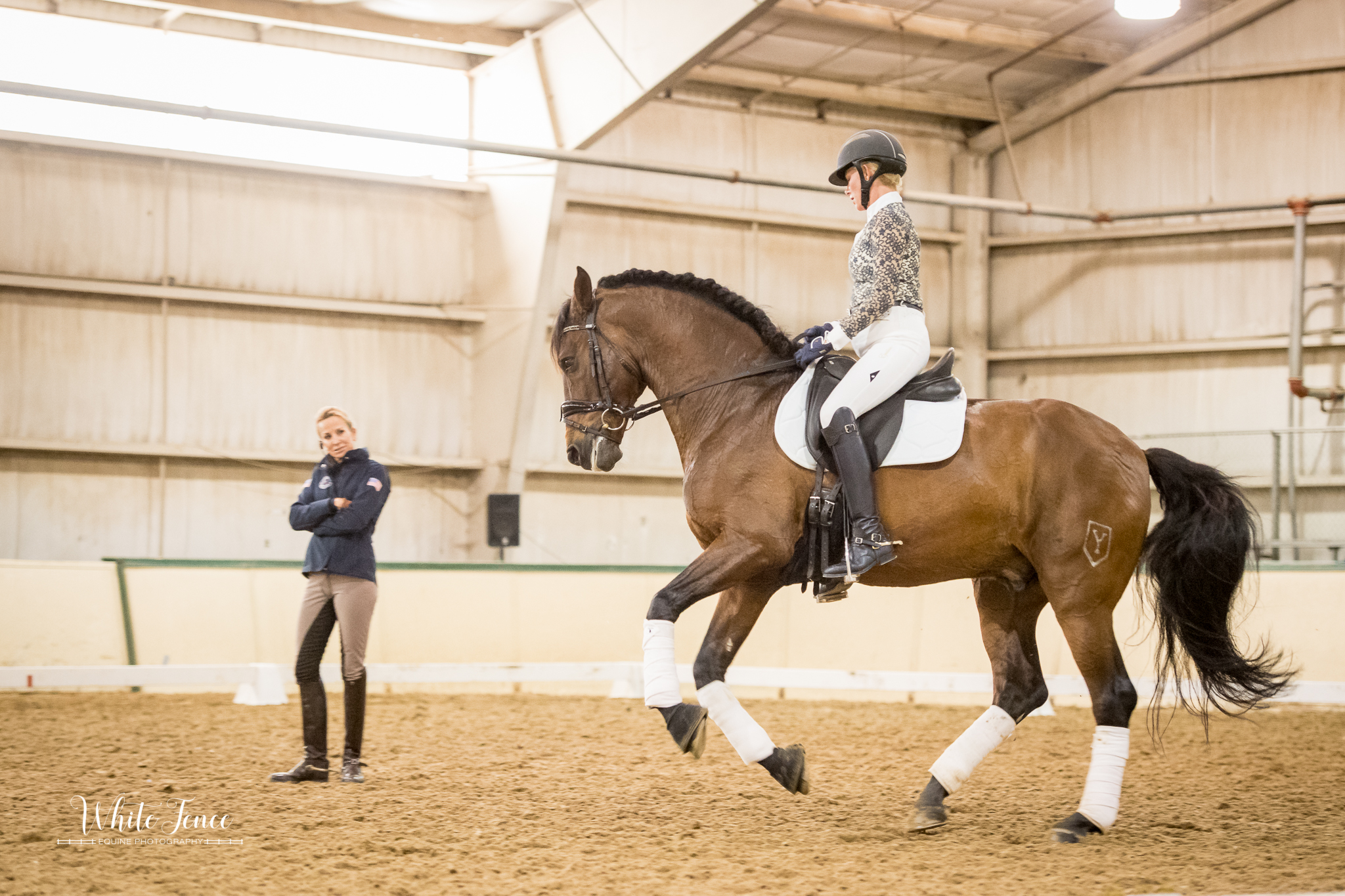 Auditors had a front row seat as they watched the Olympian school flying changes, perform lateral movements, work fresh, young horses through tension resulting from being in a new environment, and even basics including flexion and the introduction of bend. Wilcox told a CHP representative how impressed she was with the venue and was excited for future educational opportunities at the Horse Park. Participants and clinicians together, enjoyed a wine and cheese reception, sponsored by Random Stables Dressage.
"You'll go to your grave working on your hands-I'm still working on mine" Wilcox sympathized with a rider.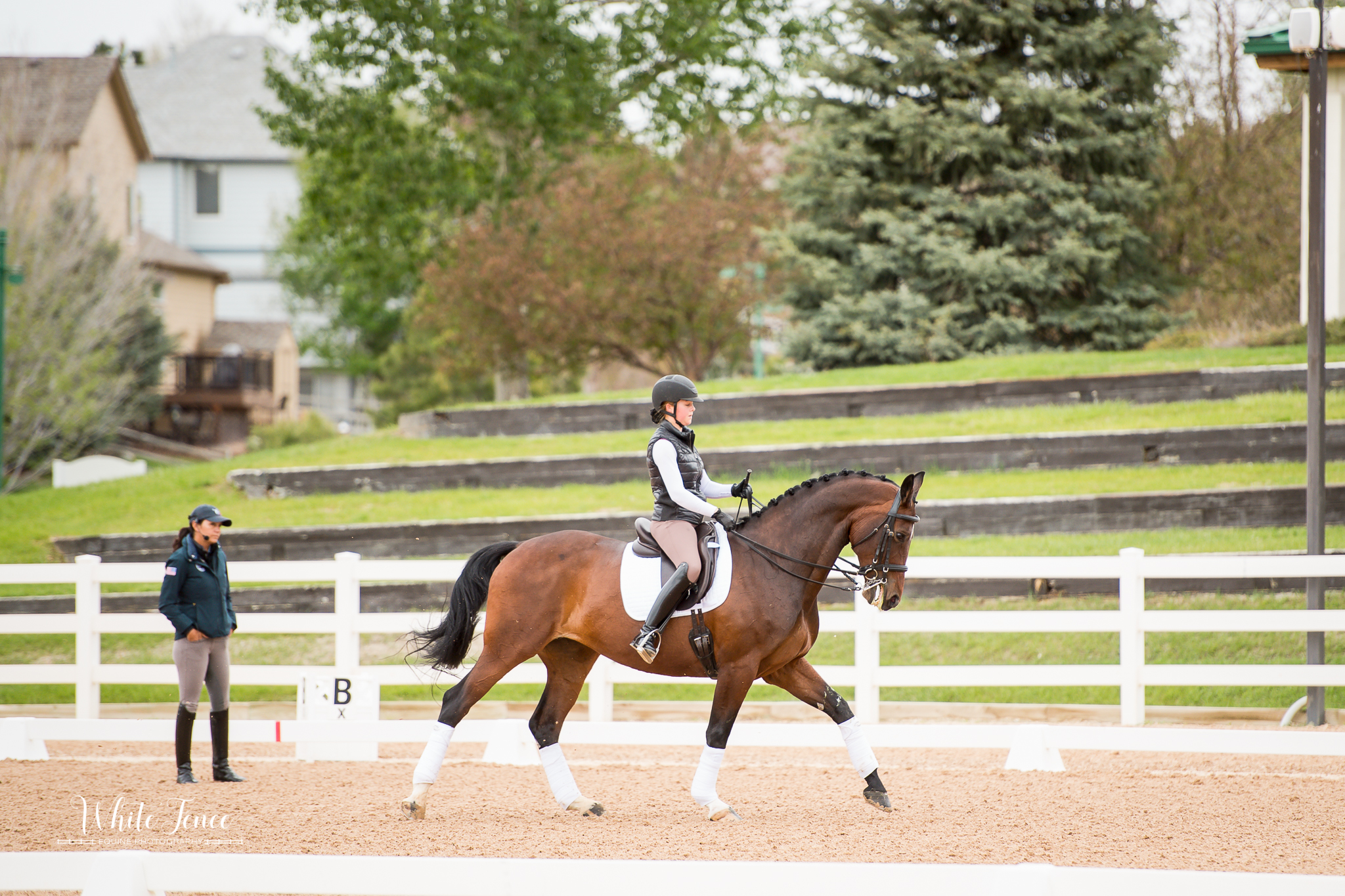 Sunday saw clear skies and warmer weather, allowing Allison Brock to join Wilcox in the outdoor arenas for the final day of DSIR. Brock, member of the USA's 2016 Olympic squad, had a tough-love approach, demanding accountability from the horses and solid intention from the riders. Brock taught riders while thoroughly explaining exercises, theories and making even the most technical aspects relatable to the auditors. She considered everyone watching a participant and often asked questions into the audience.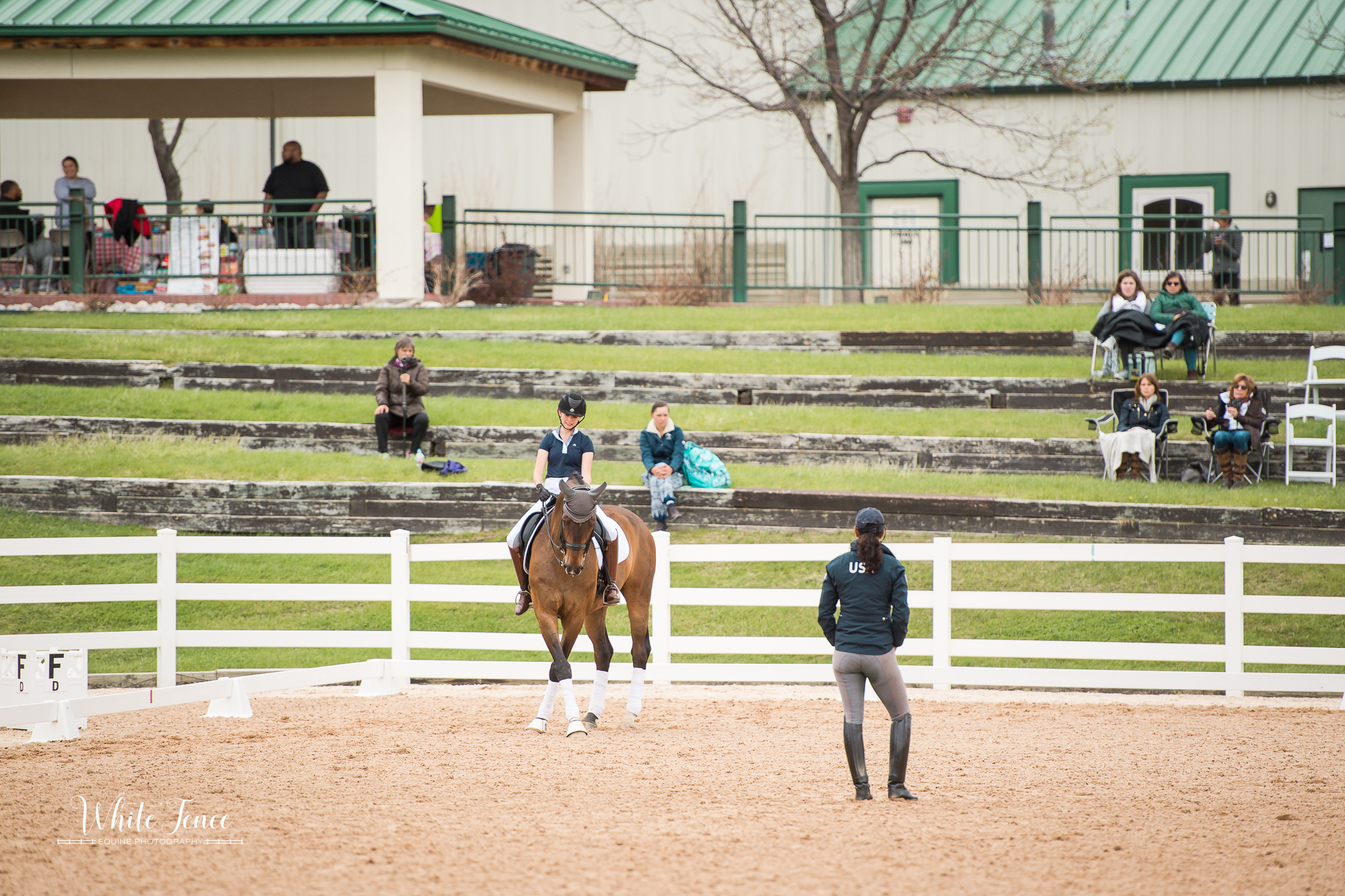 "I don't believe in luck.  I believe in training,"  Brock told the auditors.
The Dressage Symposium in the Rockies would not have been such a success, if not for the support from CHP sponsors. In addition to our wine and cheese reception sponsors, CHP would like to thank our 2018 sponsors, Arenus Animal Health, Dressage Today Online, Owl Manor Veterinary, Osphos, Triple Crown and Vita Flex.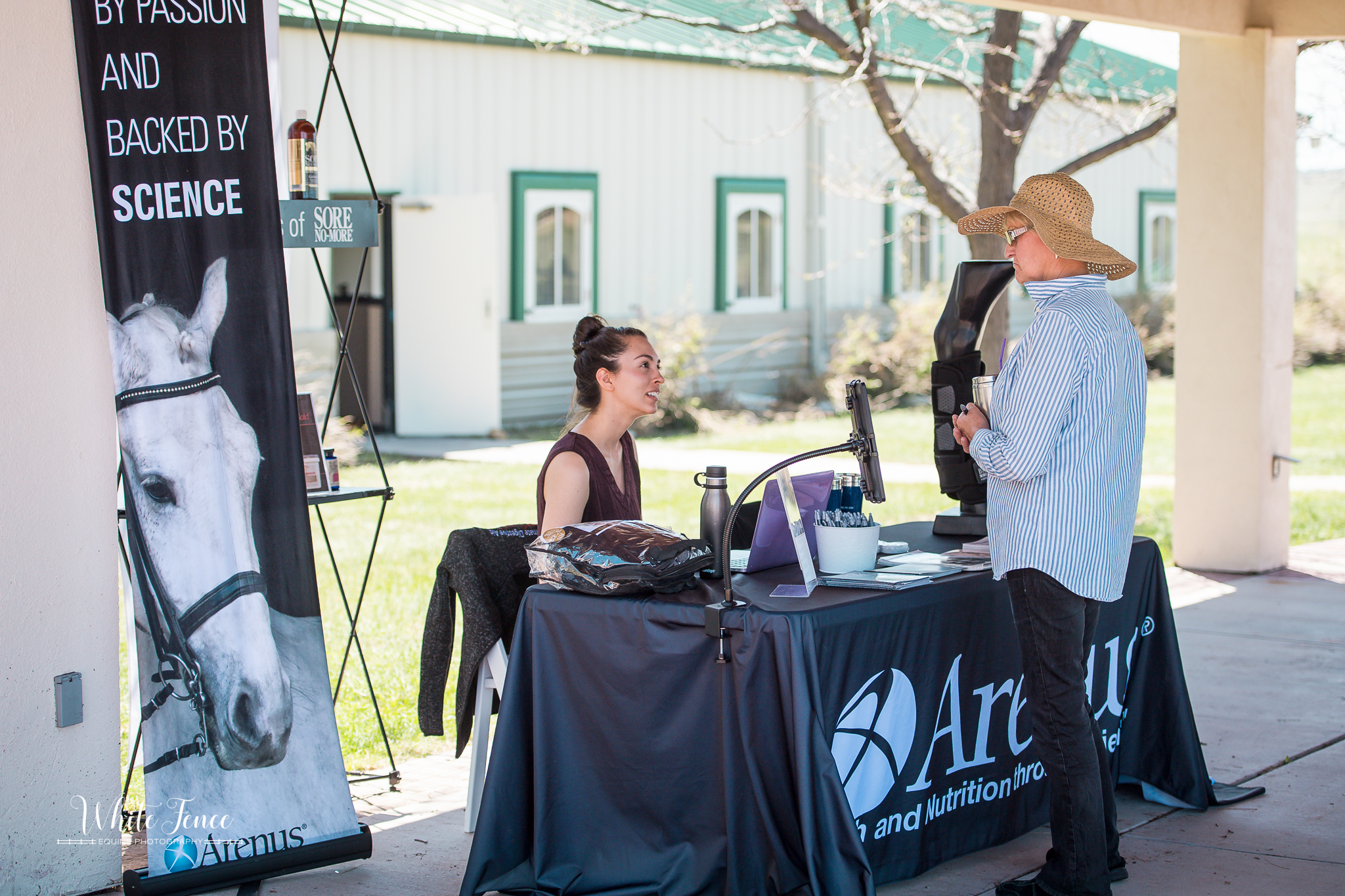 "We were honored to be a part of Colorado Horse Park's Dressage Symposium in the Rockies. It was a terrific event with top-notch trainers, and the attendees were so willing to engage with us and learn more about Arenus Animal Health products," said Arenus Animal Health's Kendra Van Hall.
Members and friends of the Rocky Mountain Dressage Society also provided the Symposium with many helpful volunteers and assisted in promotion of the event, as well as the selection of riders. DSIR organizer, Vivien Van Buren, expressed her gratitude for all of those involved saying, "CHP couldn't have pulled off such a successful event without the support of the local dressage community. RMDS was integral to the success of the event!"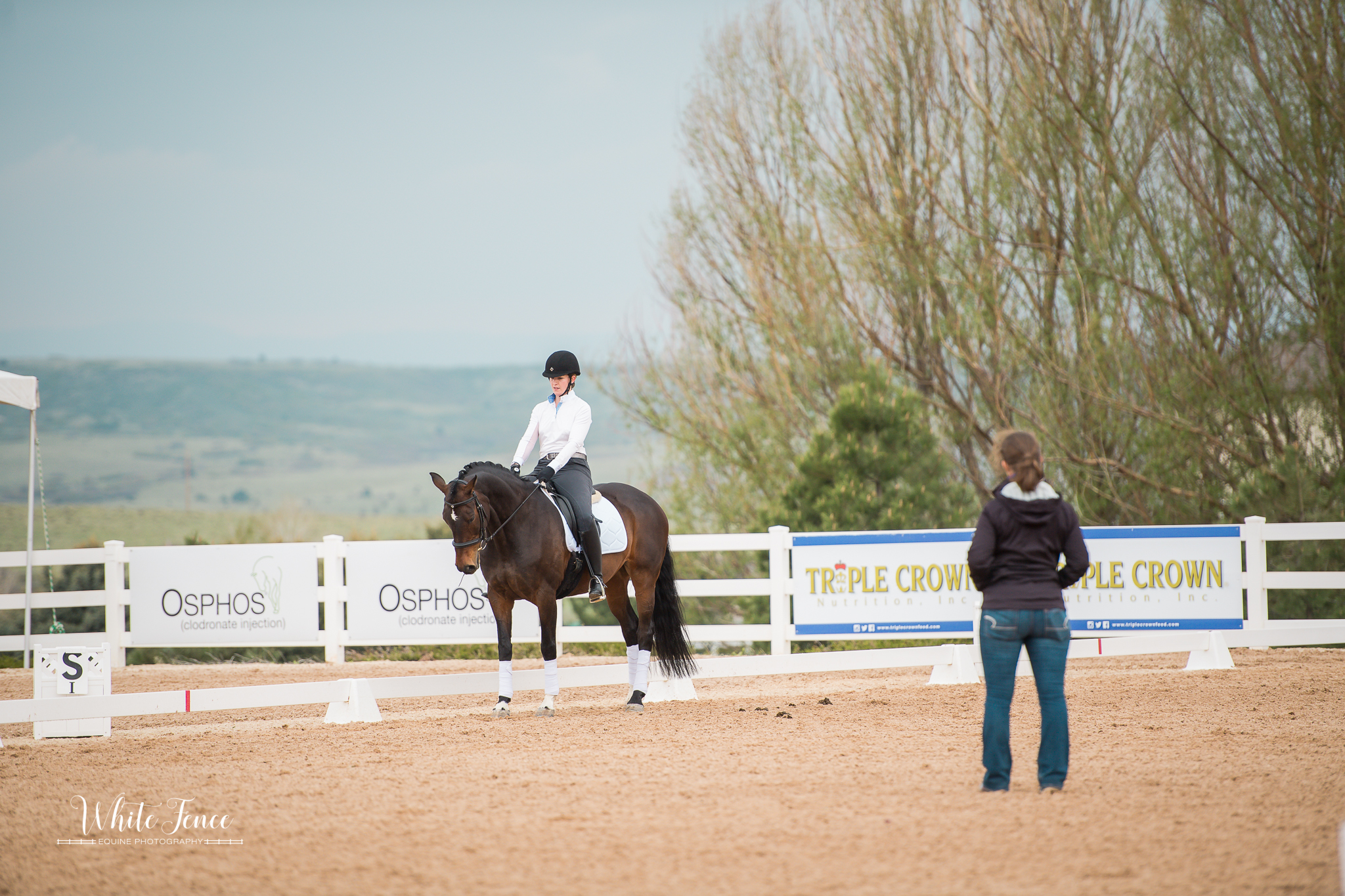 RMDS president, Gwen Ka'awaloa, was also pleased with the event, summarizing- "DSIR was another great success for education in Colorado. CHP provided another opportunity to learn from well-known professionals in Dressage. Several days of watching and riding showed the progression we all must take to improve our horses and ourselves."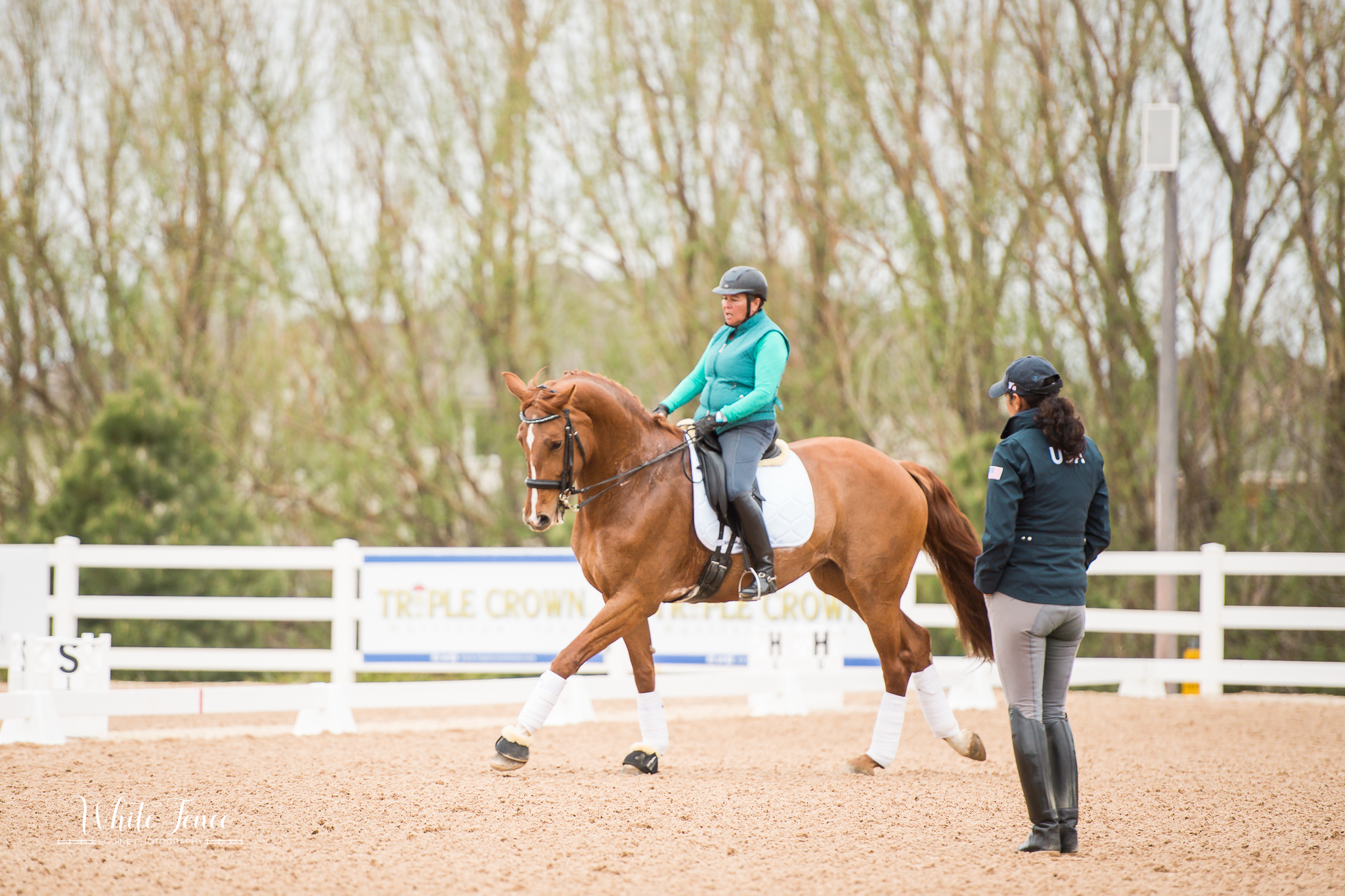 CHP would also like to thank the Symposium professionals that traveled to Colorado to share their knowledge with the community. The overwhelming positive response from all of those involved proved a prosperous event.
 ©White Fence Equine Photography