Sometimes equestrians are the hardest people to shop for! What do they WANT? What do they NEED? This year, CHP has tried to streamline your holiday shopping with the 2019 Horsey Holiday Gift Guide. The list is a collection of incredible items, sold by small businesses, that are sure to please the most discerning equestrians! Happy Shopping!
Rose & Lace Equestrian was created in 2018 by founder, Devon Eret. After battling and beating breast cancer at age 28, she decided to pursue her passions for horses and beautiful clothing. All of the pieces are designed to be elegant and functional and give confidence to its rider, in or out of the show ring.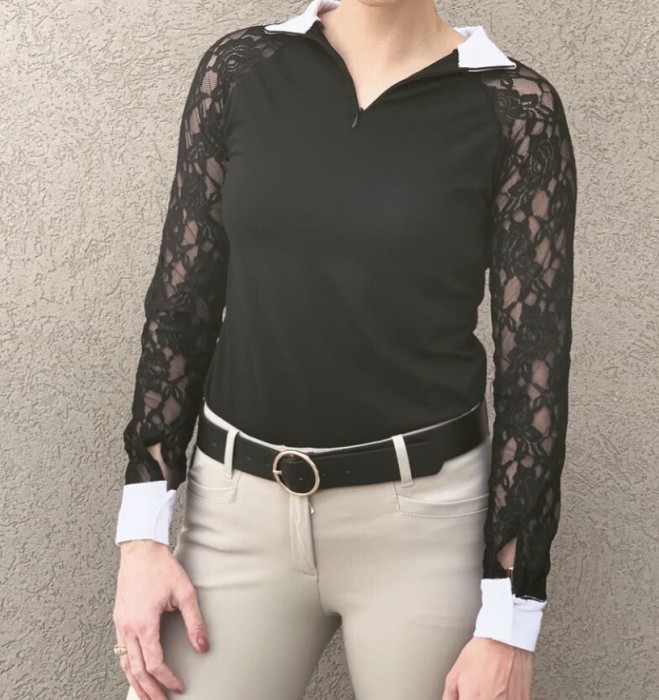 The Evelyn Lace Show shirt blends style and performance. With a stretchy polyester base and lace sleeves, this shirt is comfortable and sophisticated. Zipper can be worn on the front (for a more casual look) or back (for horse shows). Snaps on cuffs. Comes in white/white and black/white cuffs and color. Sizes XS-L. $69.99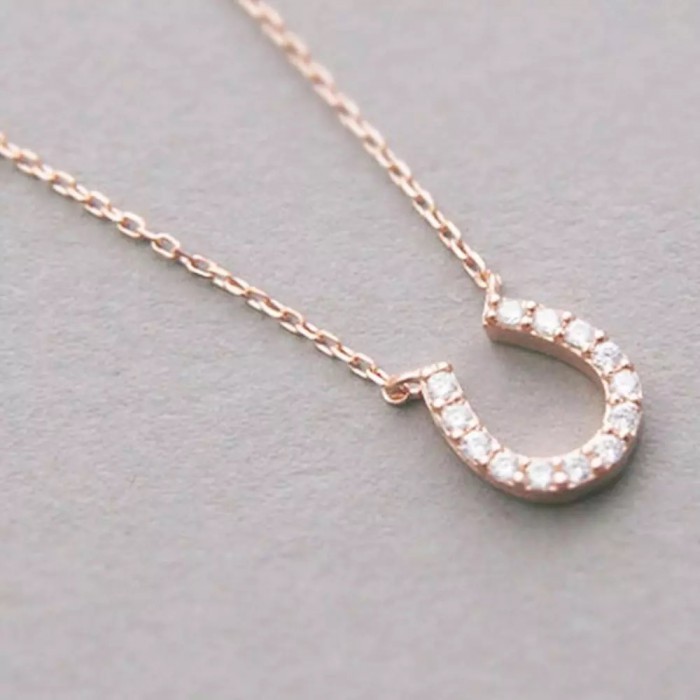 Rose Gold Plated Sterling Silver Horseshoe necklace. $19.99
Horse d'oeuvres is a mother/daughter team located in Boulder, Colorado. Through their heart shaped cookies, they believe that equestrians can all be united by one thing: our love for the horse.
#TreatYourHorseWithLove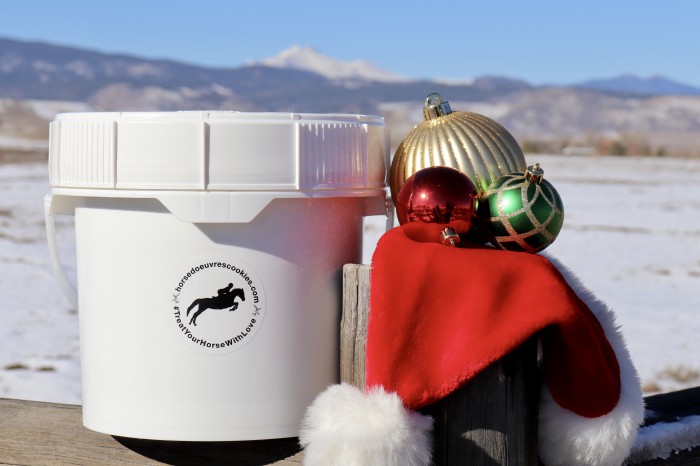 600 heart shaped, home-baked performance horse treats made in Longmont, Colorado.  Perfect gift for trainers from clients!  Free shipping or local barn delivery. $90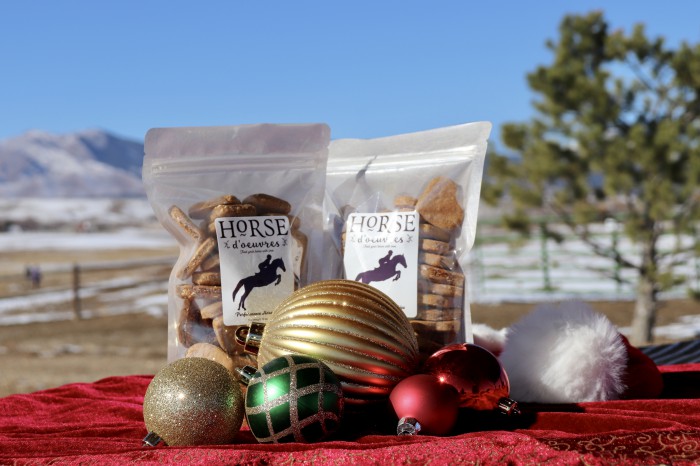 50 heart shaped, home-baked performance horse treats made in Longmont, Colorado. Perfect gift for clients from trainers! Free shipping or local barn delivery. $15
Silver Birch Trading Co. is a local company that makes fun horse themed candles, and bath and body products for equestrians! We would love to be a part of your horsey holiday gift guide! We have Blacksmith's Balm for dry and cracked hands, Bucked Off Body Butter with arnica for sore muscles, equestrian candles, lotions and oil perfume. In addition to the bath and body line, we also make custom floating frames with horse hair to capture the memory of your horse.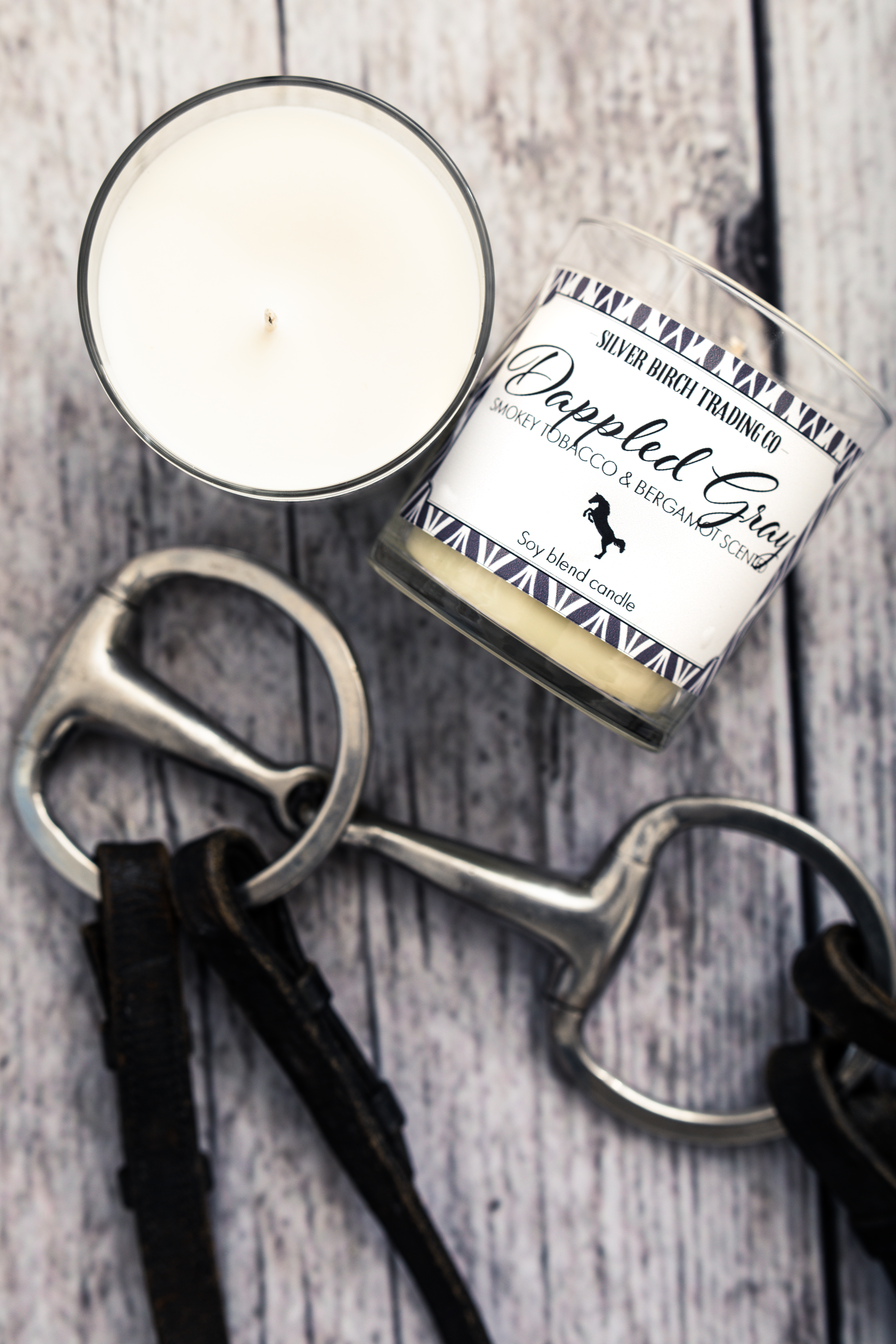 Scented with bergamot and smoky tobacco. Silver Birch features candles for 6 different horse colors to evoke fond memories of your 4 legged friend. $16.00 for a 12 oz. candle.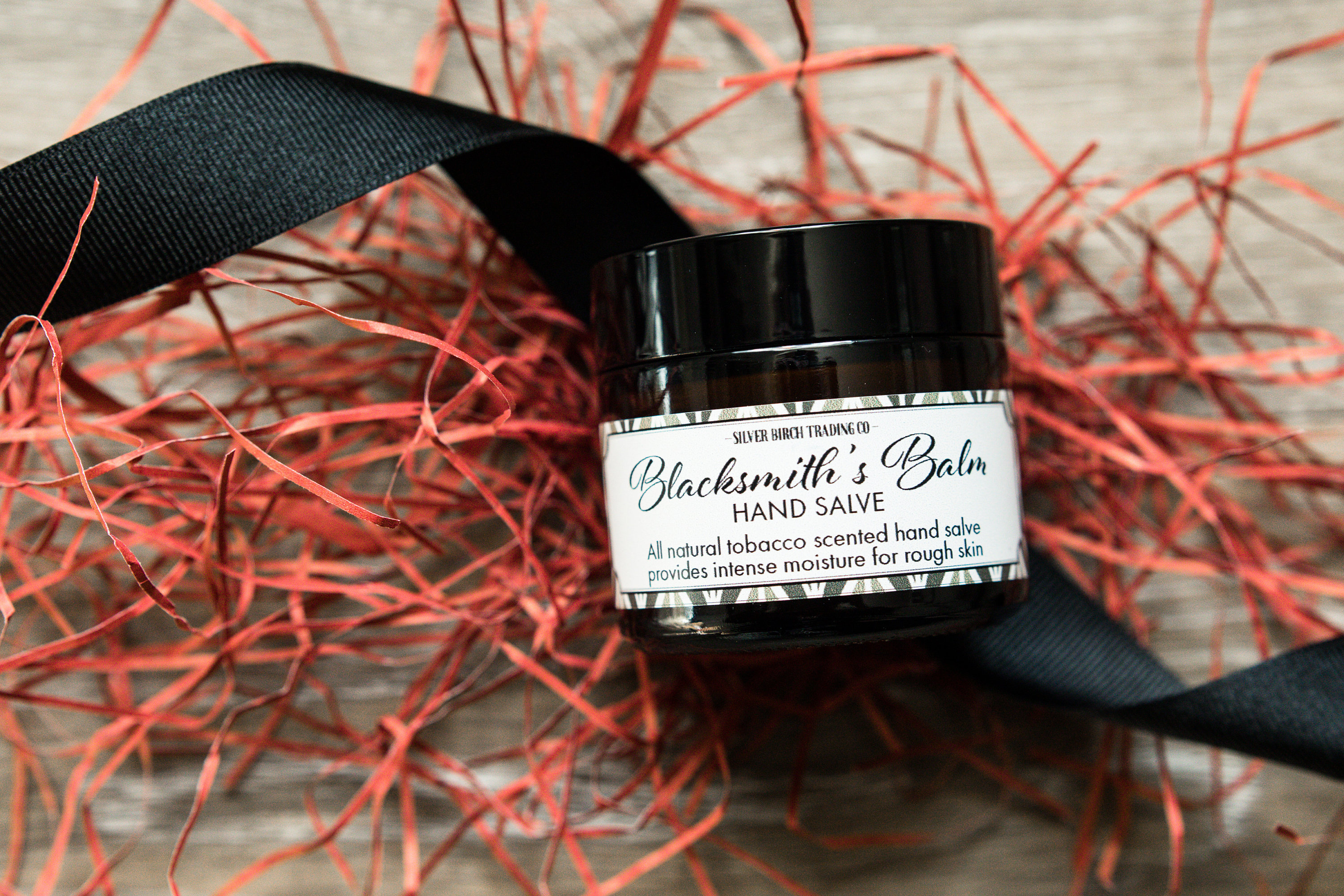 Blacksmith's Balm, all natural intense hand salve for chapped hands. Made with cocoa butter, avocado, jojoba, and coconut oil, vitamin E. This hand salve was made for dry, rough, and weather hands that come along with tough barn work. Great for men and women! $10.00  for a 2 oz. jar.
The Colorado-based belt company, Best In Blue, is designed for blue ribbon rides – from schooling to the show ring with classic equestrian details combined with modern designs for the equestrian athletes.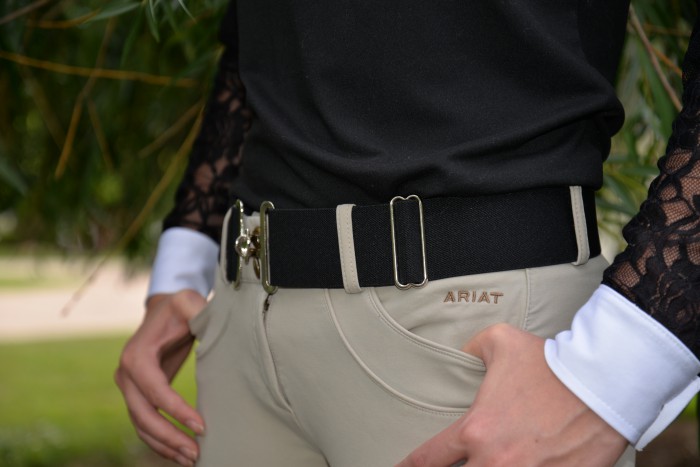 The Hickstead Belt is the perfect gift for all equestrians. The belts come in a rainbow of colors, are machine washable, fit riders of all sizes and move with you as you ride – no more gapping. $20-$26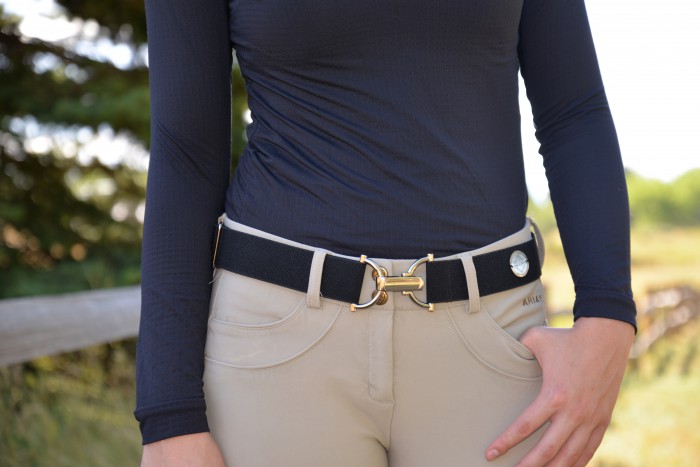 The brand new Sterling collection by Best In Blue is an elegant belt with silver hardware. This belt effortlessly transitions from the schooling ring to the show ring or for everyday wear. $35
At Millbrook Leathers our goal is to revolutionize the saddle, one stirrup leather at a time. Through many happy reviews we have heard our leathers provide more leg stability, greater comfort and no twisting which results in an overall smoother ride. So why not join us in our stirrup leather revolution?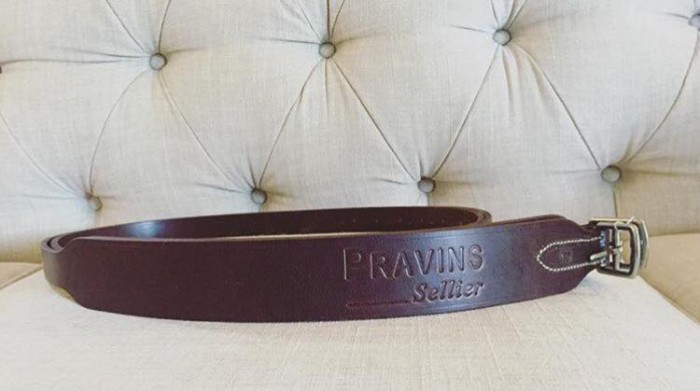 The wider stirrup leather increases the surface area on which your leg balances, more surface area tends to mean more stability. In addition, the wider design prevents twisting and rubbing – giving you a more comfortable and balanced ride. We believe that a great ride starts with a great leg, when a rider has a stable leg their confidence tends to rise. We are dedicated to revolutionizing your stirrup leathers to give you the ride of your life. $169
Spur Tech was born from the concept that an equestrian's command aides, especially the spur, must be executed with complete reliability in the placement and continued stabilization of the spur.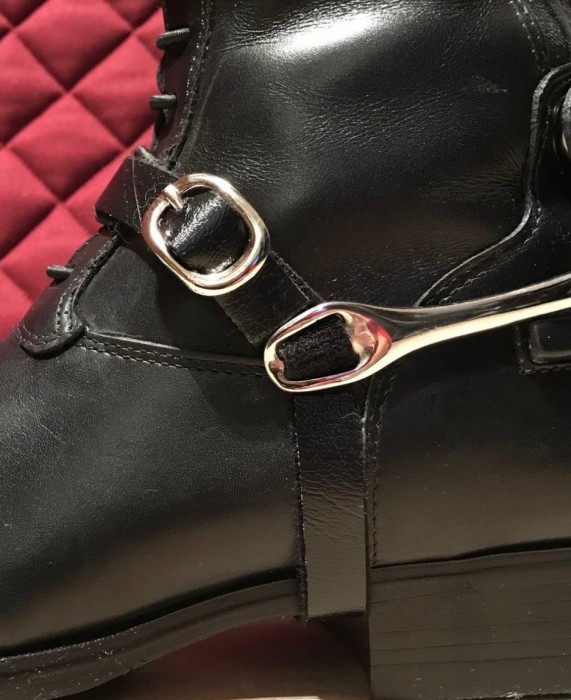 "On the Buckle" Spur Tech Spur Straps with a decorative, classic buckle, are worn for the show ring or for schooling. They have the appearance of a traditional spur strap, but work and fit like a Spur Tech strap! Silver or gold buckle option. $25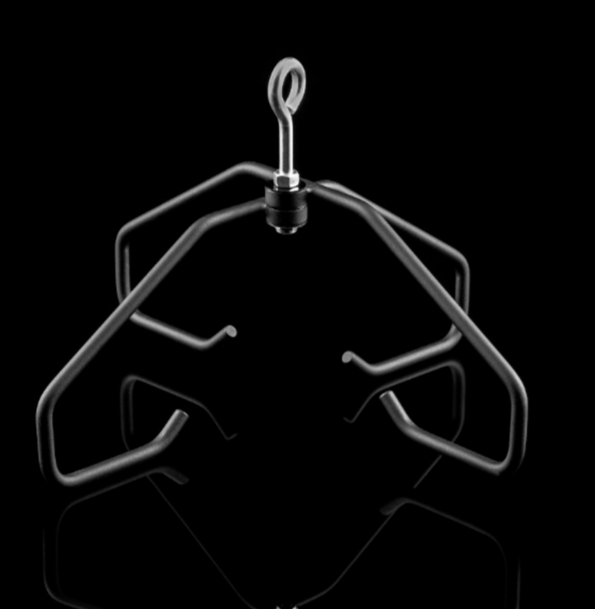 Created to replace the most widely used, hazardous necessity in equestrian tack rooms. It's lightweight, strong, durable, collapsible, pack-able, practical and SAFE! Inward prongs hold/hang tack items. Also great for household use, outdoors, water sports/boating, camping fishing, veterinary, display, etc. Hand crafted in the United States by U.S. military veteran employees of American Equus, benefiting veteran support programs. $40
Handmade horse treats!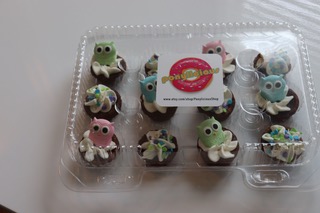 Mini Whinnies are cupcakes for horses! They come in a pack of twelve and have a variety of topping options. $14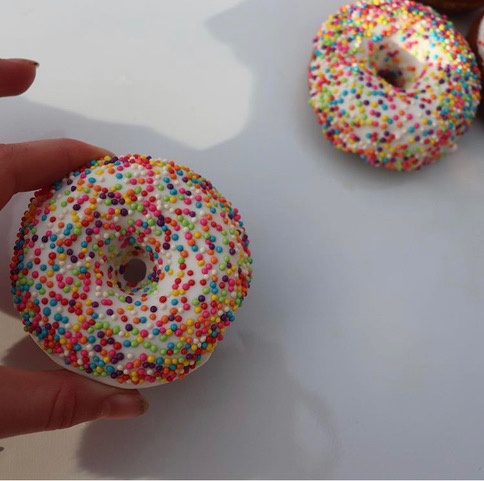 Pony Donuts are definitely a customer favorite, they come in a pack of three, with one white sprinkle donut and two confetti sprinkled donuts. $10