Hillary Jean is one of the good ones. She's the type of person that makes you feel stronger, the type that makes you hold your head a little bit higher. You feel like your time with her makes you a better person. You come away wiser, empowered, and ready to embrace life. She is also the type of person that will look at you, with tears in her eyes, and tell you that stage 4 breast cancer was the biggest blessing of her life.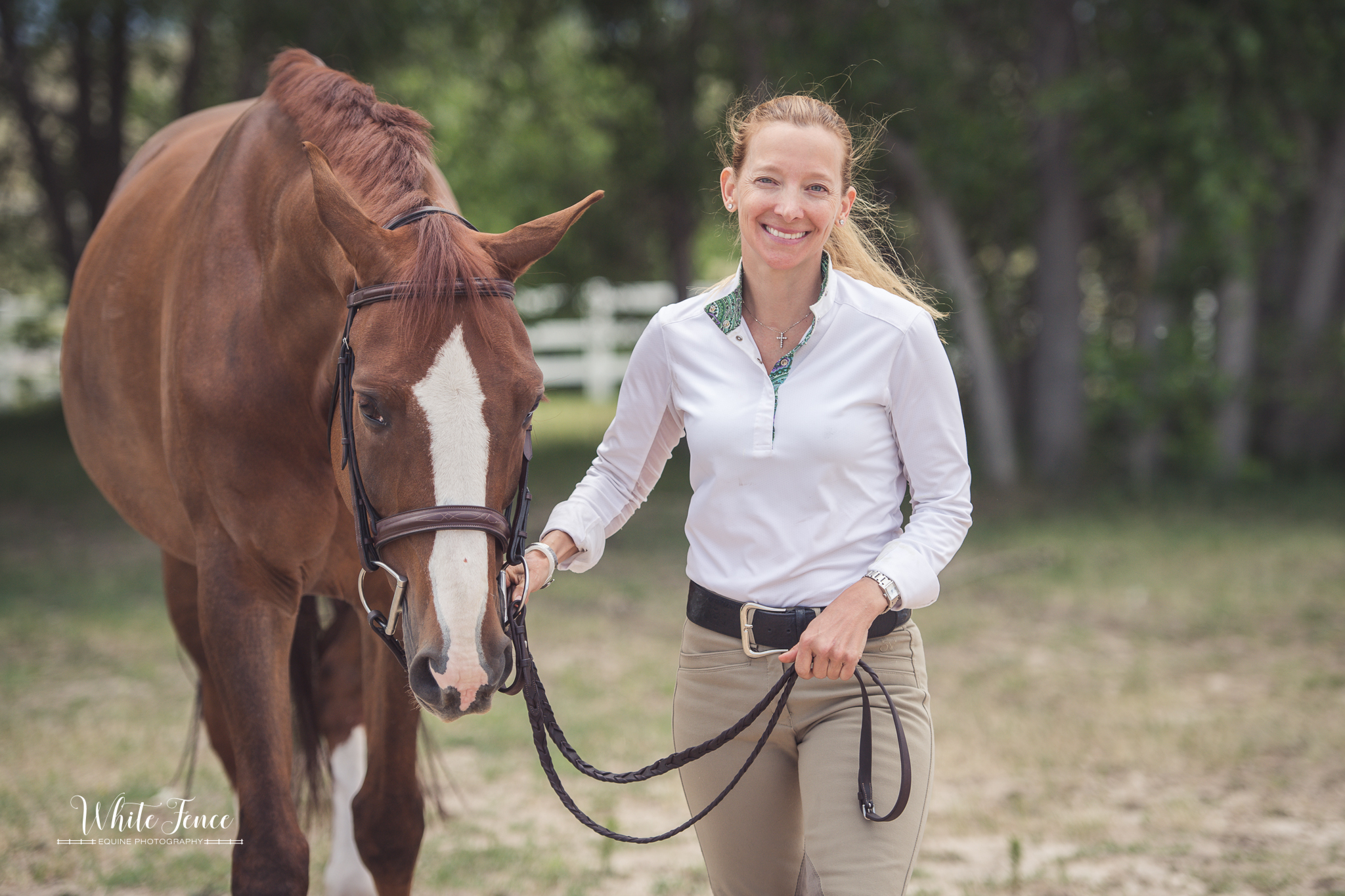 Jean with 12-year-old Oldenburg gelding, D'Amour
At the age of 33, Jean was diagnosed with stage 2A breast cancer. Although caught early, the HER2-positive cancer needed to be aggressively battled with a bilateral mastectomy followed by four rounds of chemotherapy and a year of targeted therapy. Within moments of receiving her first chemo treatment, Jean's body negatively reacted to the medication. Rather than derail the treatment plan, doctors addressed the reaction by adding more medications that ultimately allowed her body to receive all four treatments. The medications wreaked havoc on Jean's body and after the chemo treatments, she began a three-year battle to recover from the side effects.
Due to the severity of side effects, Jean was often unable to leave her house as her body began the painstakingly slow process to repair itself. After the harrowing chemo experience, she told herself "I will never do this again," and much to the delight of her doctors when they got her results from her five-year tumor marker test, it didn't look like she would ever have to. Her cancer was gone. Or so she thought.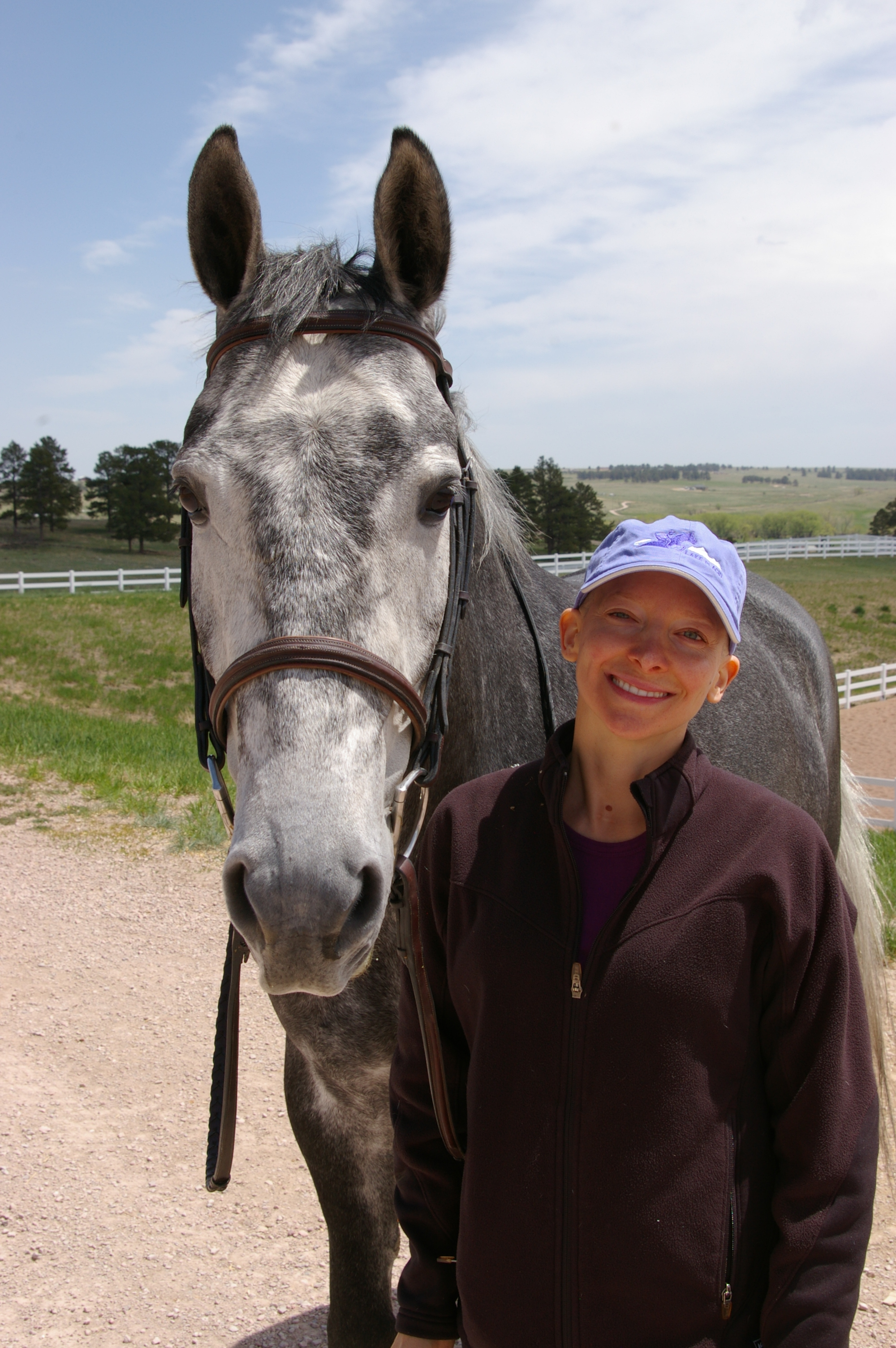 Jean and Miracle in 2009 during her traditional cancer treatments. (Photo Credit Lauren Harmon)
Elevated tumor marker values alarmed doctors, not long after her news of being cancer free.  Doctors began to search through Jean's body for signs of cancer and the tests led them to her lymph nodes, although they never actually found cancer in them. Knowing she would never do traditional cancer treatments again, but also knowing that she might soon face another cancer diagnosis, Jean started to research alternative cancer treatments.  
The natural path was not one familiar to Jean, a former lawyer. Stepping into unexplored territory, she felt as though she needed to seek guidance from the leader in the industry-Hippocrates Health Institute in West Palm Beach, Florida. "I found this great program that taught people about eating organic and clean," Jean said with a smile on her face. "And all about how thoughts can change your cells. Yes, how to treat cancer with your mind."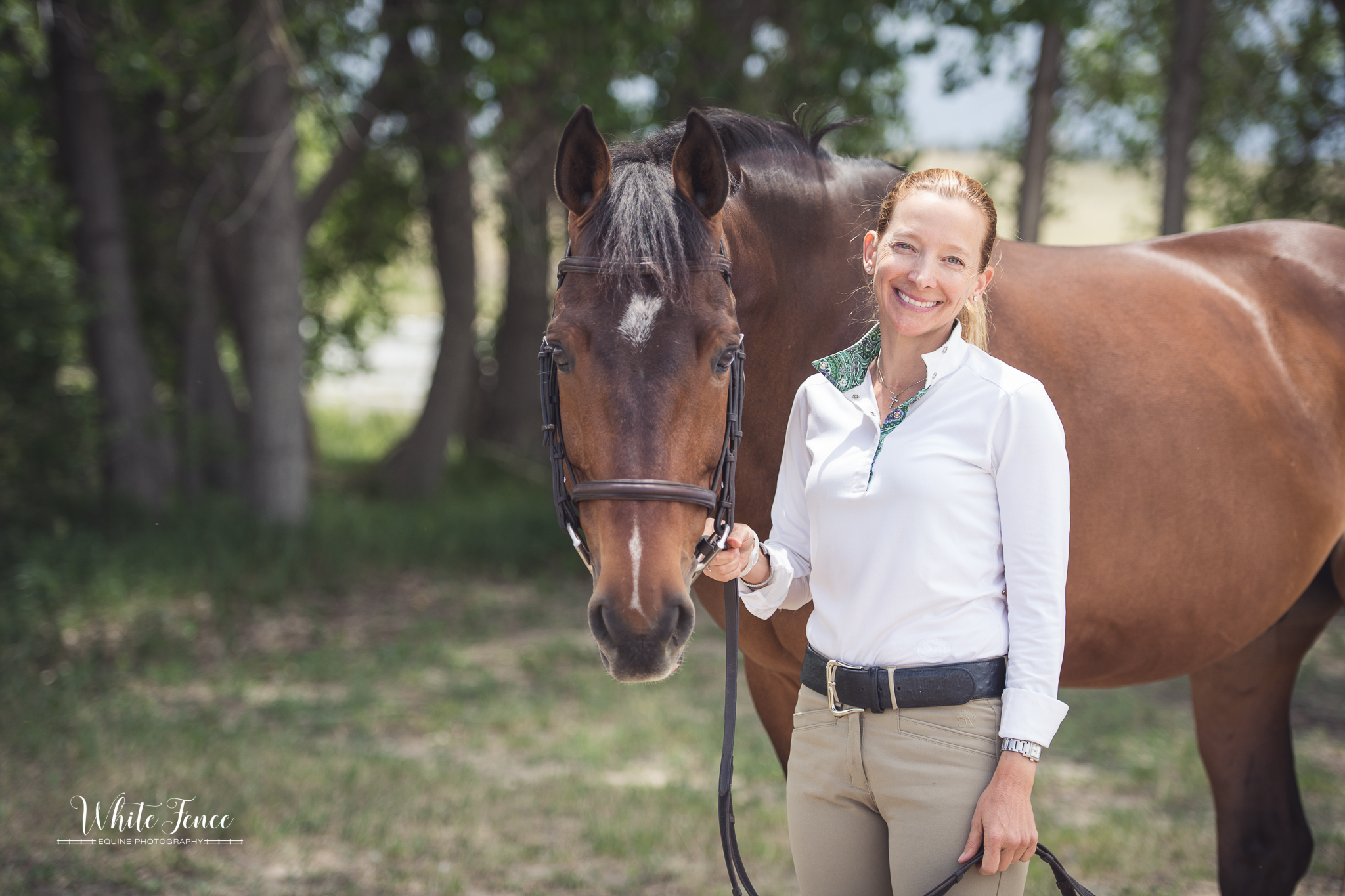 Paying homage to her thankfulness for her cancer journey, Jean shows 'CB'  under the name 'With Gratitude'.
"I'm a lawyer," scoffed Jean "I don't think so, people." Although skeptical, Jean began to embrace the concept, determined that another round of chemo was not in her future. Jean remembers her mindset  "I said 'well, I'm going to throw my everything into this and I'm really going to try to believe this stuff'. So I did! I started eating an extremely clean, vegan diet and embraced changing my thought patterns. I left there after two weeks, on a new journey of thoughts and food."
Much of the mental change Jean accomplished was finding, and believing, in a self-worth that was not determined by others. Her impossibly high standards would only be met if she "won the blue ribbon or became the top notch attorney." She had to address the crippling stress and anxiety that would turn to panic attacks and ER visits. "In changing myself and changing my thoughts, I changed my vibrational energies. I began to love myself."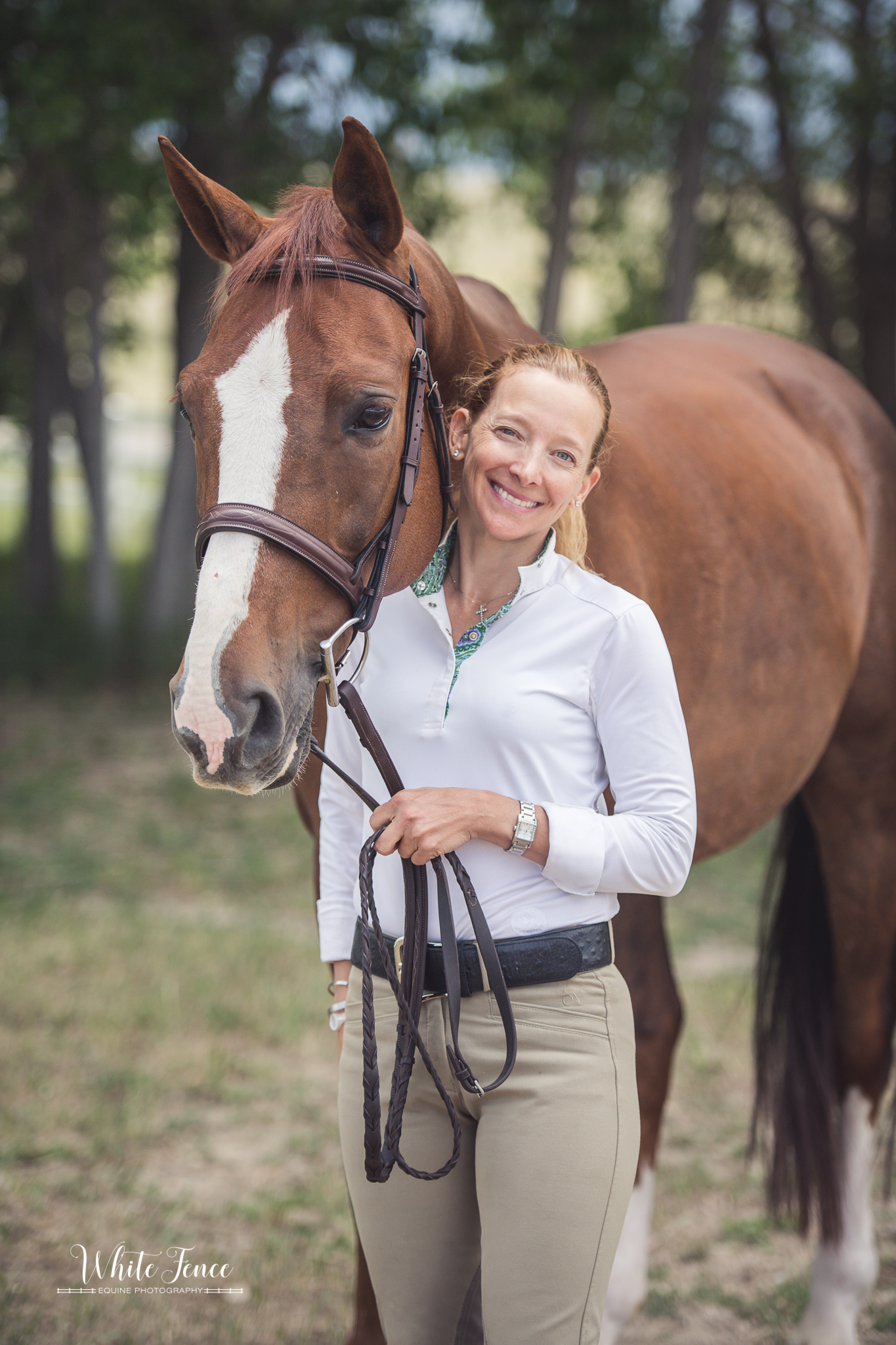 "He's the wise old soul that protects me," Jean says of D'Amour


Jean's devotion to God helped her through the next turn of events, as she trusted He had a plan. While praying about the unknown source of her elevated markers, she felt God speak to her and say "Don't worry, I'm going to show you where the cancer is. You're going to fall off your horse,"  (cue the goosebumps). Unbelievably, two months later Jean was riding a recently-imported four-year-old when he fell to the ground and Jean broke her back. During her hospital stay, ovarian cysts were discovered and Jean agreed to a surgery to remove the cysts. Upon waking from the surgery, the doctors gave Jean the bad news. "I'm really sorry, but it was cancer in both of your ovaries. It's not ovarian cancer. We are fairly certain your breast cancer has spread," the Ovarian Oncologist told Jean. "I had to take both of your ovaries and you need to start chemotherapy as soon as possible to extend your life as long as possible."
Jean had embraced her new "natural ways" for only six weeks prior to a new diagnosis. "I was like, this ain't going to cut it! Stage 4 metastasized breast cancer. Oh no, I'm in trouble," she recalled. "I would never allow any oncologist to tell me how long I had to live, but I did research and I read reliable articles. The average was 18 months. I now believed that my thoughts would change my body, so I never let anyone that knew the details of my specific cancer put an expiration date in my head."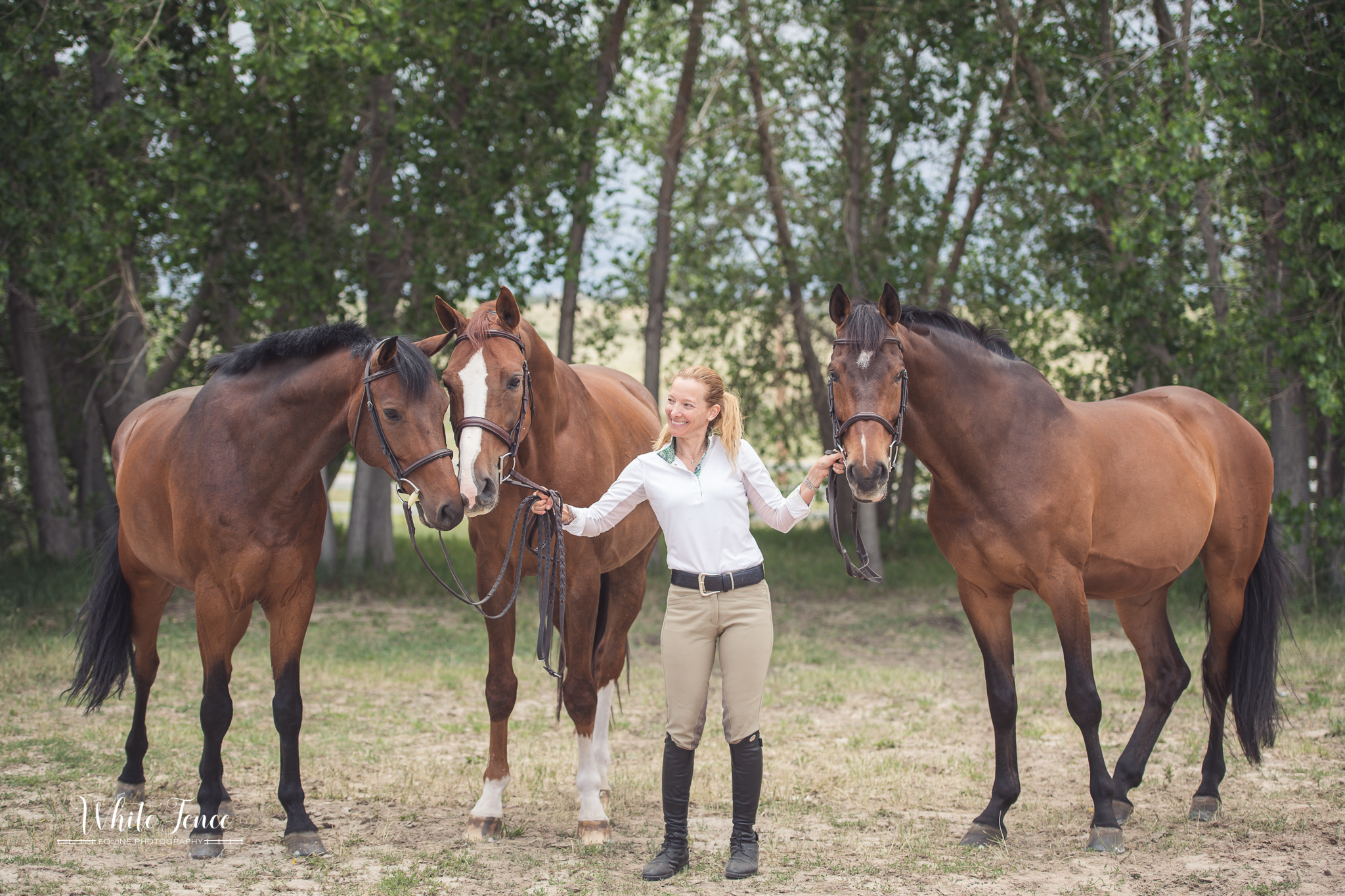 "I just feel so blessed in this moment," Jean said as she took a time to breathe and give thanks during her photo session. 
Jean combined her new mental strength with a life coach and an incredibly clean, cancer-fighting diet with holistic medicinal treatments.  Jean can happily report that she has been cancer free for three years.
She does her best to follow her doctor's orders and "live like a healthy person." She exercises, she travels, she is social, she does what she loves, she owns and rides three amazing horses, she practices yoga, she schedules time for self-care, she devotes much of her time to helping others. Despite her natural path, Jean is still under that care of a traditional M.D., Dr. Michael Galitzer, whom she met at Hippocrates Health Institute, but continues to see him at his Los Angeles-based practice.  He embraces western medicine yet combines it with a practice of bioenergetic medicine. Jean describes her doctor's approach, as holistic. "He looks at your body as a whole. He doesn't just look at your breasts when you have breast cancer. He sees where your body is weak and where it can't fight toxins." Jean credits Dr. Galitzer, and his wife, Dr. Janet Hranicky's approach and knowledge for saving her life.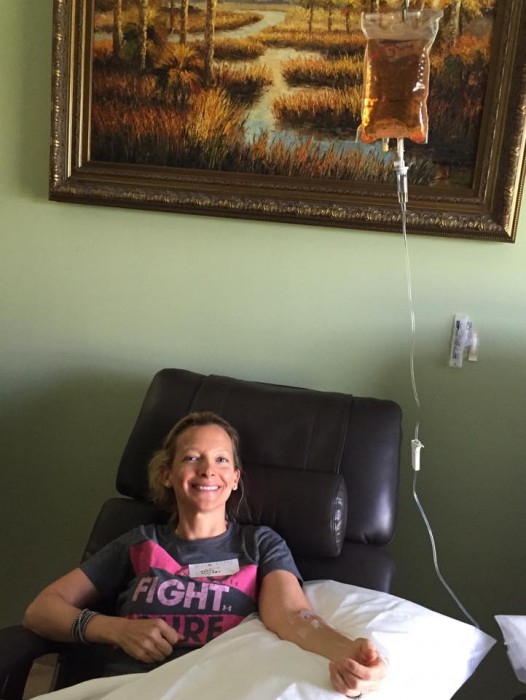 Jean receiving IV Vitamin C at Hippocrates Health Institute  (Photo Credit Hillary Jean)

Jean relies upon the strength she gets from her relationship with her life coach, Mimi Peak. "She has been hugely instrumental in my healing and is an incredible mentor and resource," Jean says of Peak. Knowing how valuable her mentors have been for her during this journey,  Jean sets forth to provide that same support for others facing similar situations. She became a certified health coach in 2016 and is currently writing a memoir. She wants to share her story and help others; to motivate them, to guide them towards a path of wellness. She offers health coaching for patients from the terminally ill to those struggling with fatigue. "When I'm in front of people with cancer, something inside of me happens and it's like I'm 'on'. It's amazing. It's a gift and I know I need to share it." Jean says excitedly. "After people with terminal cancer hear my story they often tell me that I've given them hope. Hope is such a big thing. It's so powerful."  

"I'm not against chemotherapy," Jean continues "people need to do their research and decide if chemotherapy is right for them. But I knew from infusion-one, it was not right for me."
Jean's husband, Mike Jean, has been with her through every step of the process. "I couldn't have done this without his support and love. He was scared but he believed in me. That gave me the strength to fight," Jean said.  An accomplished marathon runner, Mike Jean had formulated a specific diet that he felt worked best for his body. However, to fully support his wife, he too adopted a vegan diet. Jean says proudly, "We thought he was an impressive runner before, but now he's running the best races of his life".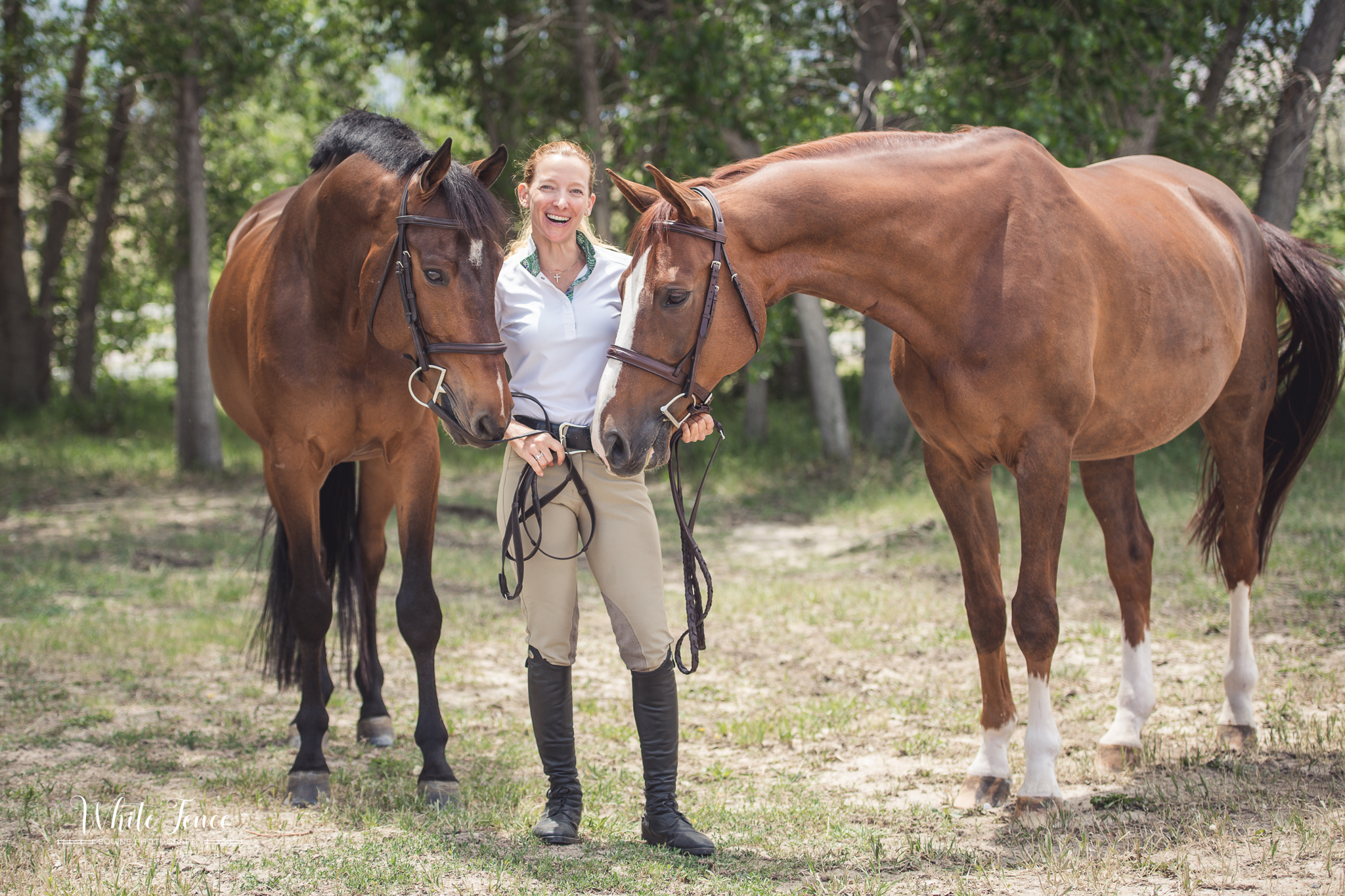 Cancer free for three years, Jean now incorporates natural methods when treating her horses.
Jean's new-found mental strength carries over into other aspects of her life, including her relationship with her horses. "Before cancer, I would have beaten myself up for a bad round. I would ask myself, 'why did you ride so badly? Why couldn't you do better? Everyone is looking at you thinking you suck'" she noted. "Last week I had a hard time juggling because I was riding two, of six, horses in one division. I just said to my trainer and the gate attendant, 'I need a minute'. I got on my second horse. I dropped my stirrups and walked away. I worked on my yoga breathing as I wrapped my legs around my horse. I connected with him and spoke my mantra 'I'm healthy. I'm alive. I'm grateful. I have the talent and ability it takes.' It took me three minutes to center myself and then went in and won in both classes."
Jean's new-found knowledge of natural healing has also changed how she cares for her equine partners. Her 8-year-old gelding Brightly was diagnosed with Lyme Disease while being started on the east coast. Jean has used holistic, natural treatments to rid the horse of the disease much to her veterinarian's surprise and delight. She also used her natural methods, including organic supplements, to address her 12-year-old D'Amour's chronic intestinal problems.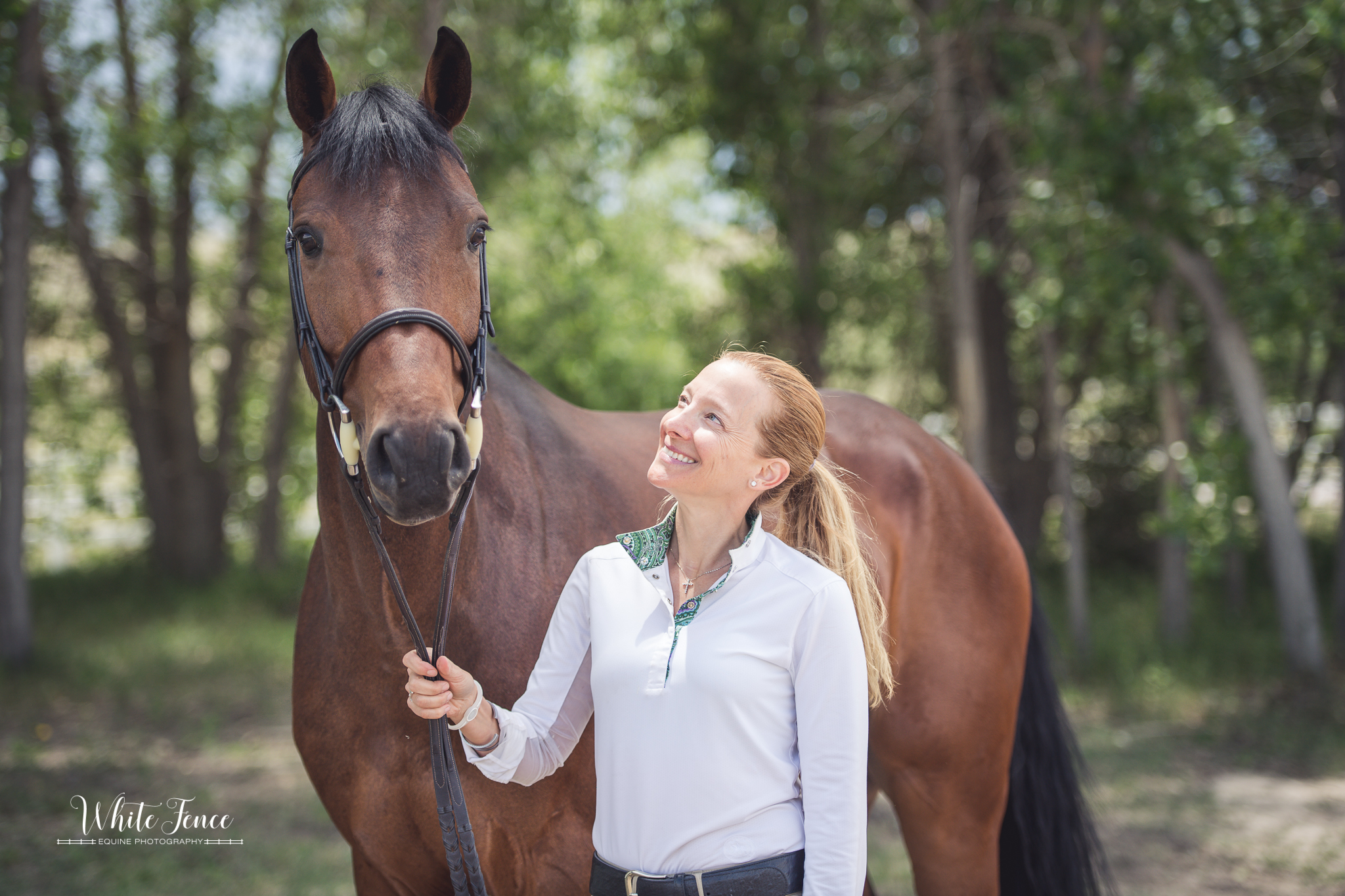 "He's the best snuggler ever.  He's the one who really makes me appreciate being here, alive and healthy," Jean said of 8-year-old Reinlander gelding, Brightly.
 
Jean strongly believes in surrounding herself with positive influences. She believes that finding her "tribe" and expelling negativity keeps her healthy and able to ward off illness. She is currently building an equestrian facility with a good friend and plans to keep her three horses at the private facility located just minutes away from CHP. "I love showing at CHP because it's so relaxed here. It's much more inviting than most horse shows," she said of the facility.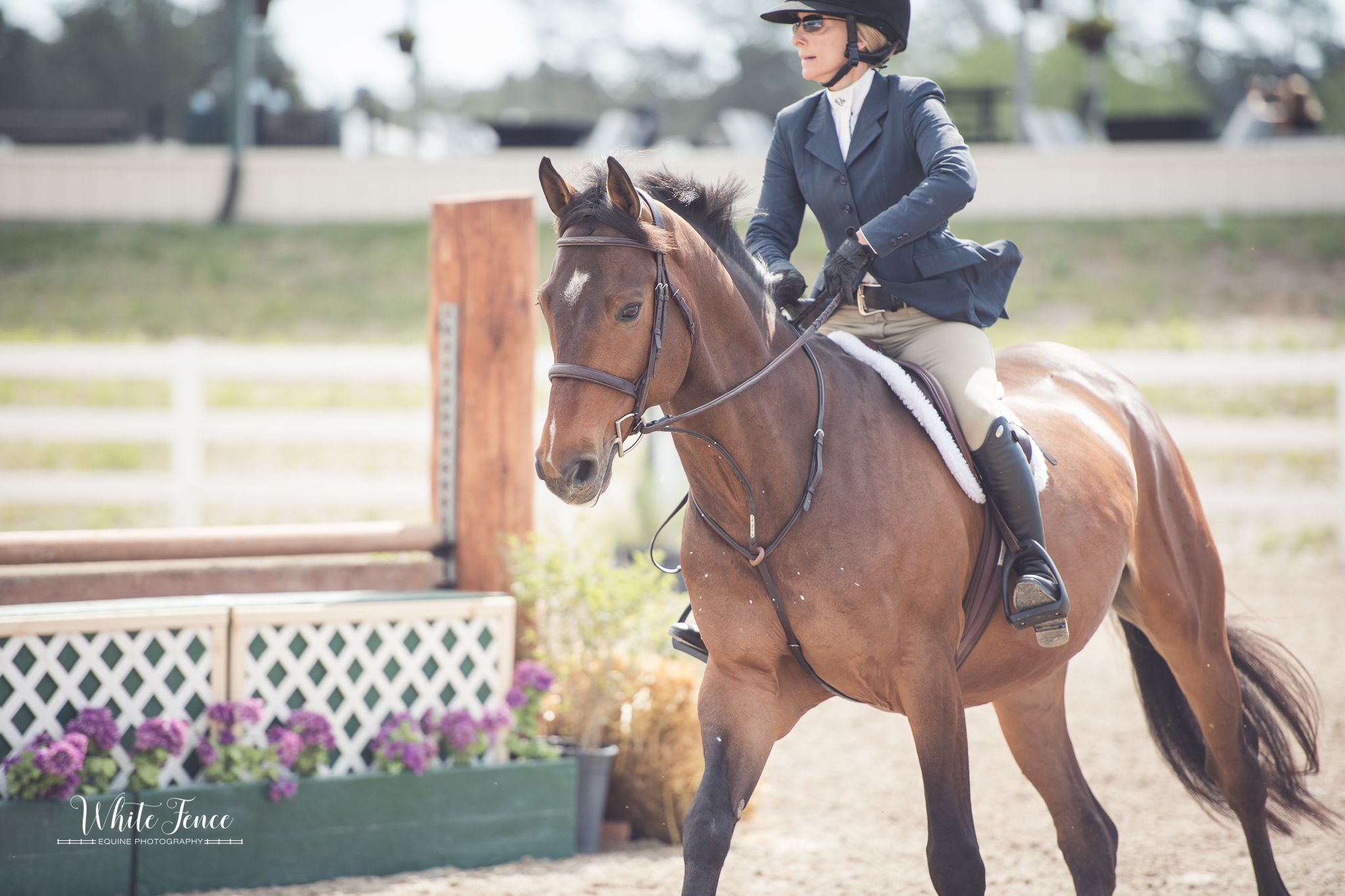 Jean describes the Holsteiner gelding  CB as "the feisty, big-hearted one who grounds me".
After speaking to Jean, it is clear that she has found her purpose in life. She is vibrant, focused, and authentic. She lights up when she speaks about her health coaching business. It's apparent that she gets as much out of her mentoring and her mentees get from it. You will see her around SIR, riding her beautiful horses, talking passionately to others, smiling, empowering people and most likely drinking an organic, cold-pressed juice.

Jean living her new mantra "I'm healthy. I'm alive. I'm grateful. I have the talent and ability it takes".
©Kristin Rashid/CHP
White Fence Equine Photography
Do you know an amateur that should be featured? Contact krashid@coloradohorsepark.com to nominate an amateur you admire.