Admired Amateurs:  Kathleen Gannon-Ledsome
We took a minute to catch up with Amateur, Kathleen Gannon-Ledsome during SIR IV, and we are glad that we did! Nominated by Katha Gatto, barn-mate, and friend, at Williams Show Stables, it didn't take long to understand why Gatto felt Gannon-Ledsome needed to be featured as one of CHP's Admired Amateurs.

Gannon-Ledsome's involvement in the community spans from successful real-estate broker to raceway owner, and from an equestrian hobbyist to a sports-safety advocate. Take a moment to get to know horsewoman and entrepreneur, Kathleen Gannon-Ledsome.
Tell us your story!
I am from New Orleans, LA, but live in Wellington, FL, and I grew up riding and training with Todd Minikus and Candice King. I took a hiatus from riding for twelve years to start my own company, a real estate company in Florida-Fleur-de-Lis International Realty.

I used to manage big farms like Ashland Farm and I loved it. I missed it so much, so I finally got back into it and got a horse. My second show back, last year, was the Miami Global Champions Tour after doing one week of WEF. I wanted to come out to Colorado to check out the location and I love it! My husband and I also have a business in Colorado, so it was nice that my husband can be here and work and I can be here and work and show. Everyone is so nice. I'm really happy to be here.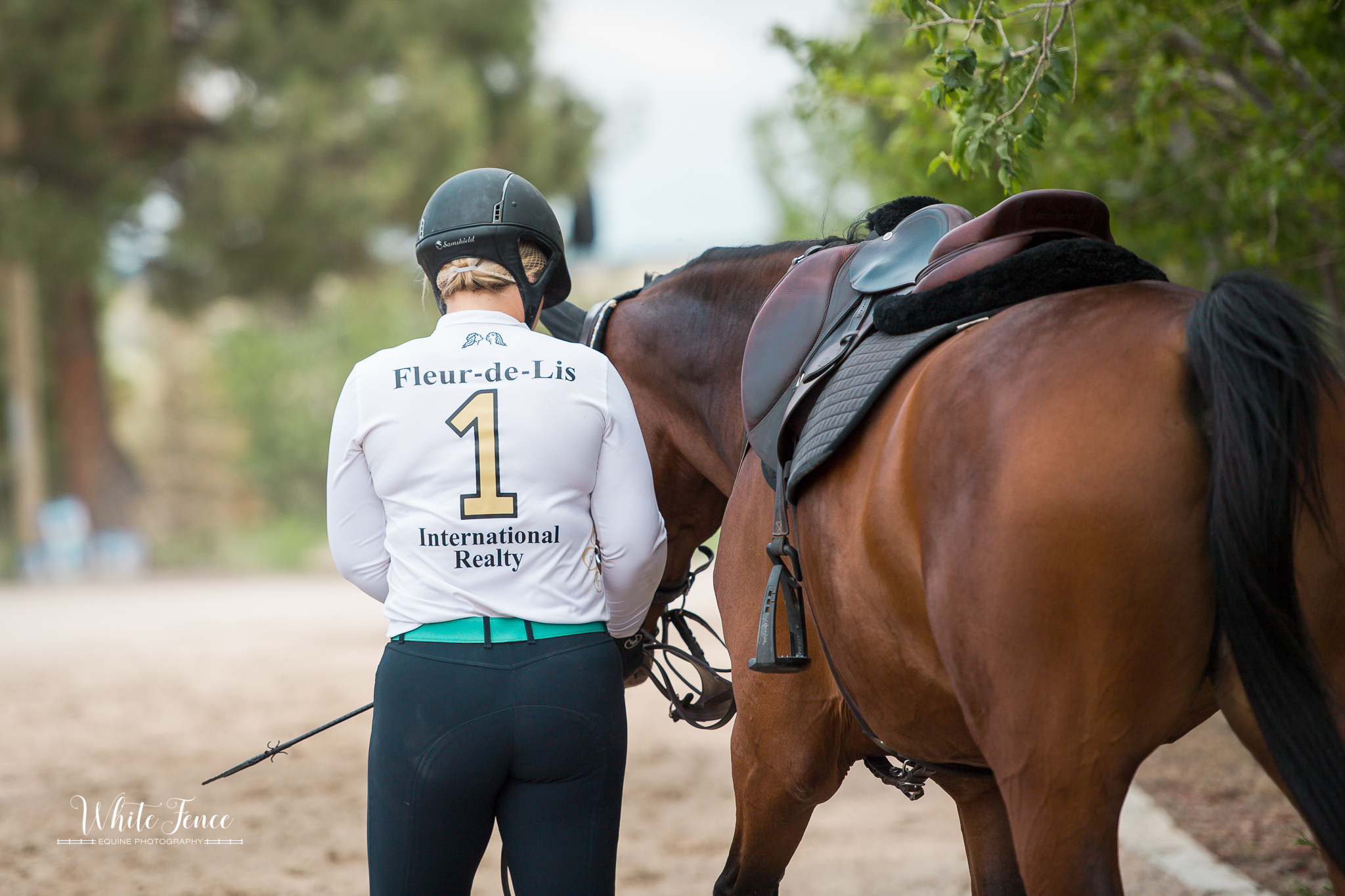 Tell us about your horses.
I got Hailey AD Z about eight months ago and she's been just amazing. She used to do the small Grand Prixs, so she's been a unicorn for me. She is nine-years-old. We placed 9th together on the Global Champions Tour, which was a pretty big deal. It was so fun riding on the beach, we had a blast. I have another horse here with me, too. He's seven-years-old now. He's doing the 1.20m classes. I got him as a six-year-old and he has been doing amazingly well. I also showed him in Miami, which was only his second show the United States.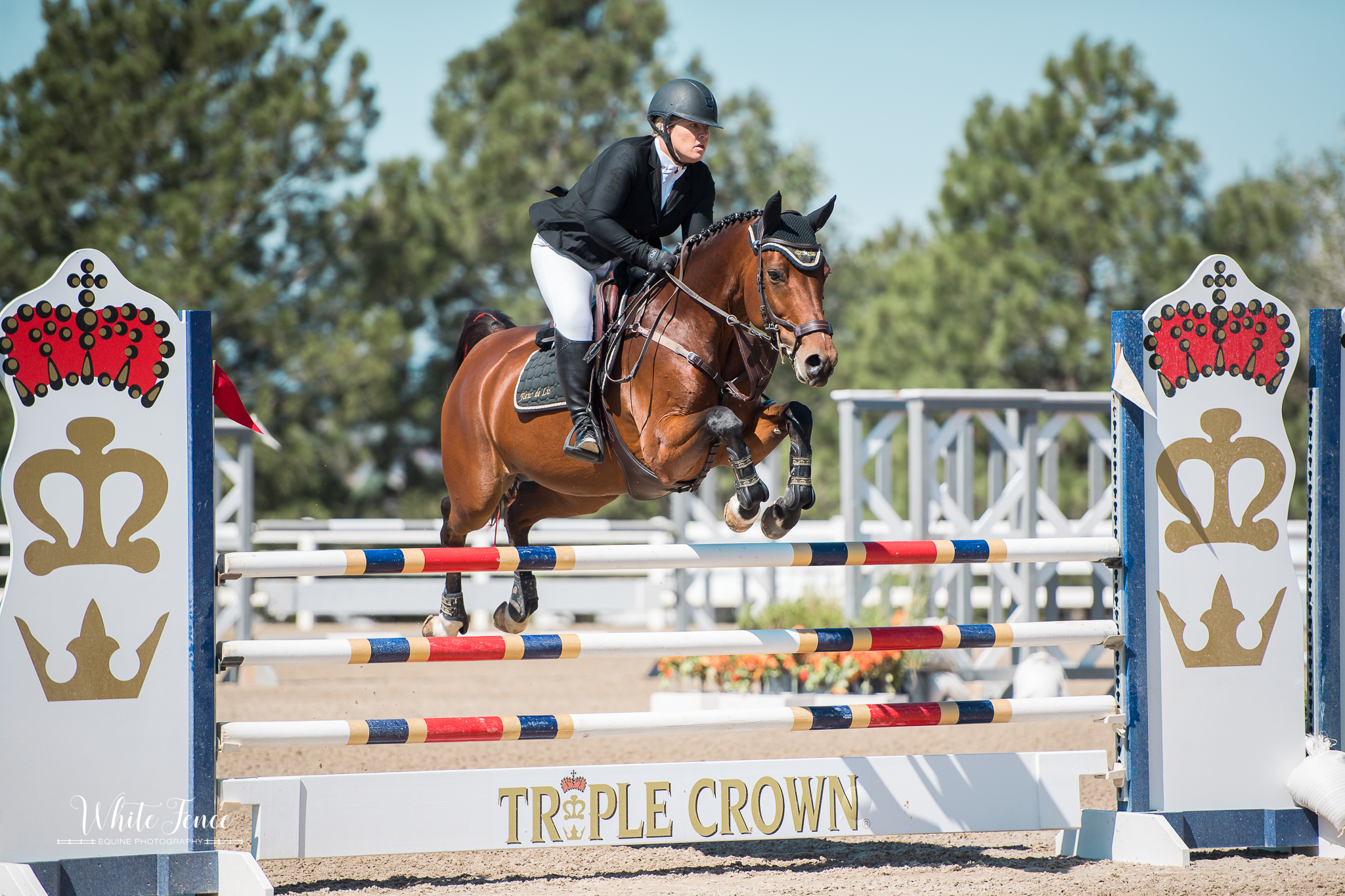 What divisions are you competing in at CHP?
I was doing the Adults but I just moved up to show in the Amateur class- and we were third-place, which was amazing! Hailey likes to go a lot faster than I'm ready for. Looking back at the ride, we could've gone a lot faster, but we were happy to have a nice smooth round. The course designer here has been amazing. I really like how she's been building the courses this week. It was the perfect opportunity to move up.
What's your biggest equestrian accomplishment?
Competing in the Global Champions Tour because it's one of the best competitions in the world. It's a lot of fun. Yesterday was pretty amazing for us too. I would say our biggest accomplishment has been moving up divisions, to the Amateurs and then winning the classic. I always say my prayers before my show and it really helps.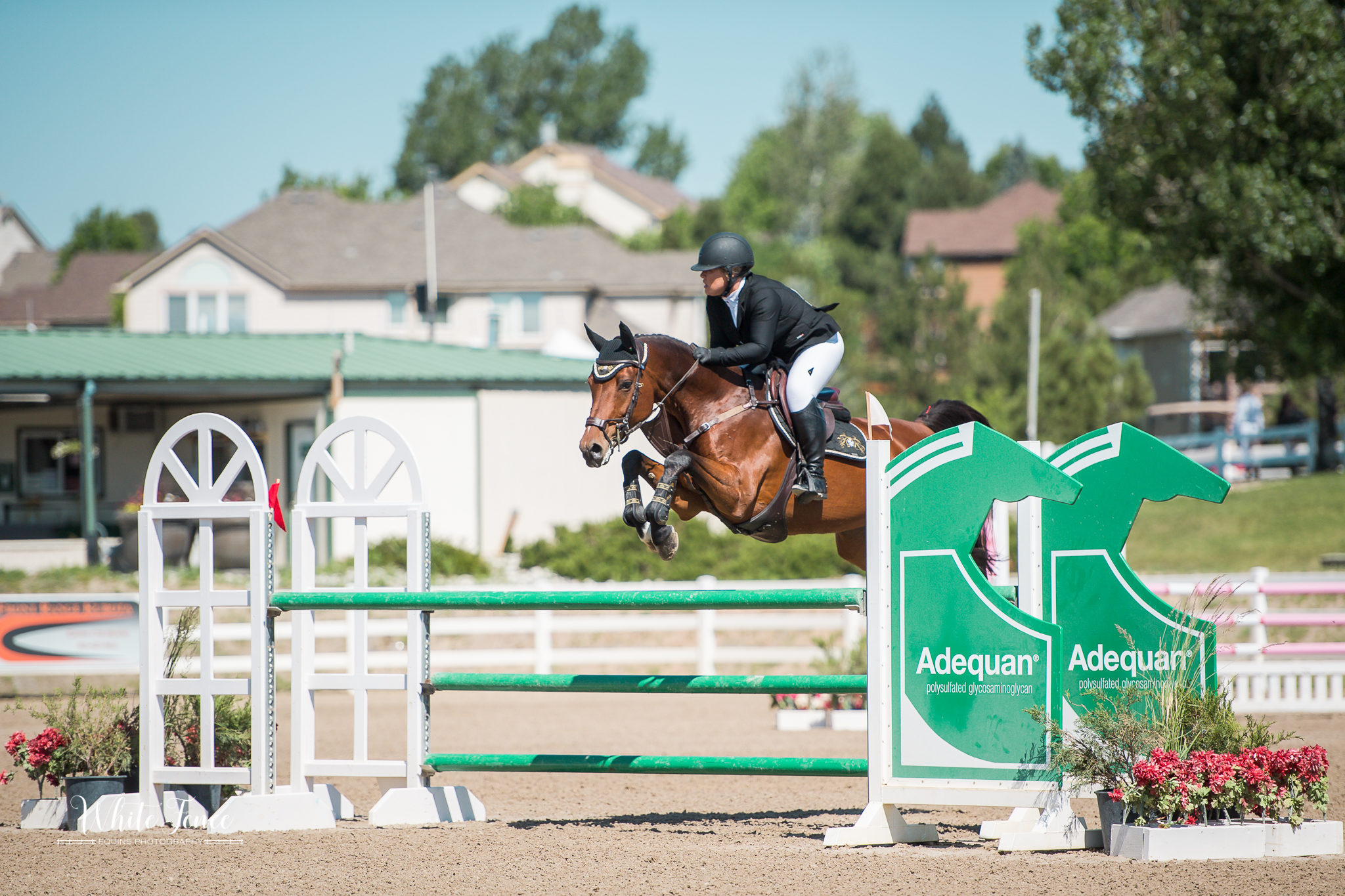 Tell us about the biggest hurdle that you've overcome
.
I actually own five horses right now. I got them all really quickly-for taking such a long hiatus. A few of them are leased out. Honestly, the hardest part of what I'm doing is finding amazing horses and then having to lease them out. But it makes me happy because the people that have them are so happy. It's just hard when you love them so much. That's been the hardest part.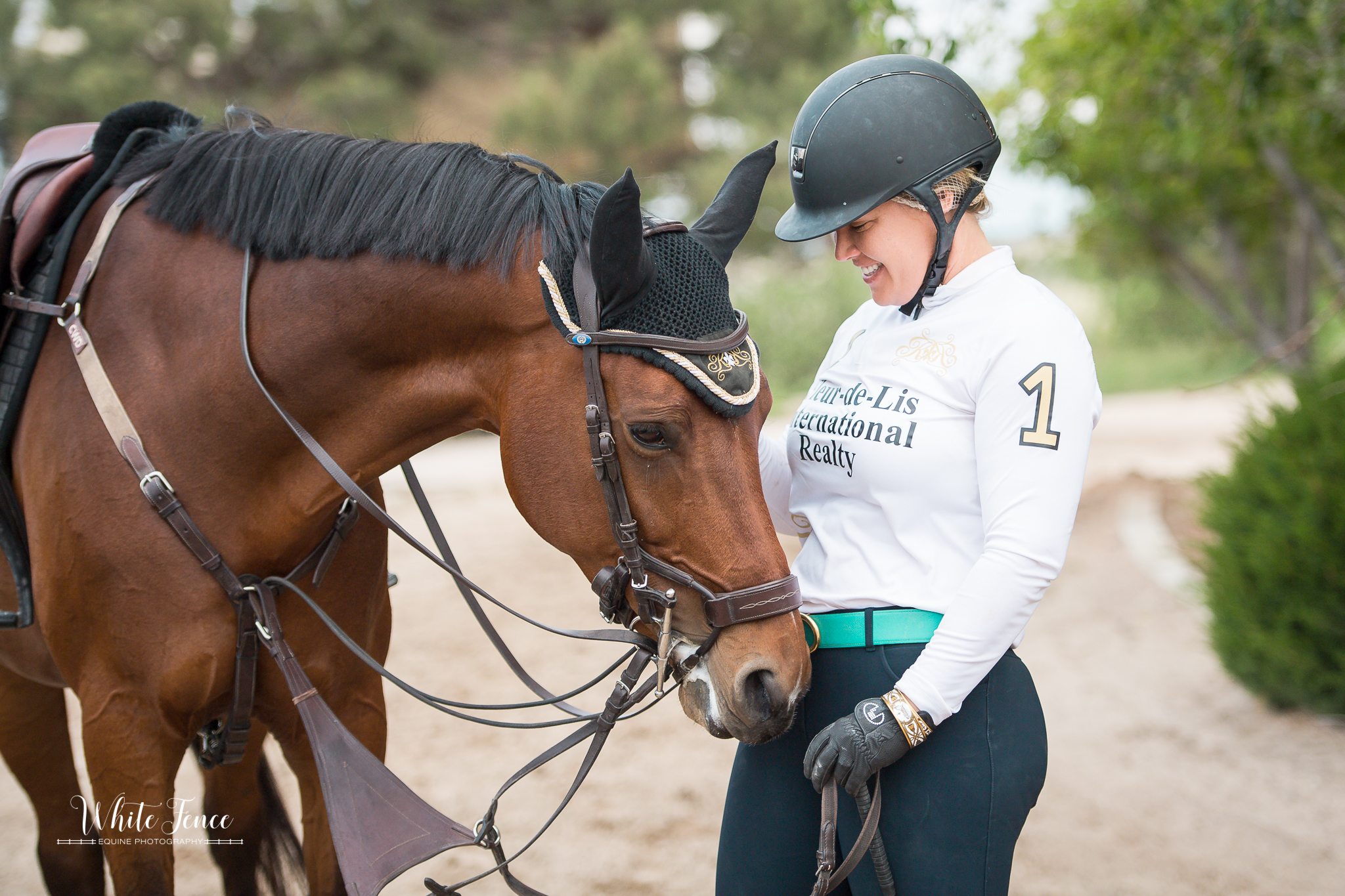 If Hailey was a person who would she be?
She would be someone famous. Maybe Edwina Tops-Alexander. I think about her because she's just so tough and she'll keep going no matter what. She's just always there for you and she's got a heart of gold.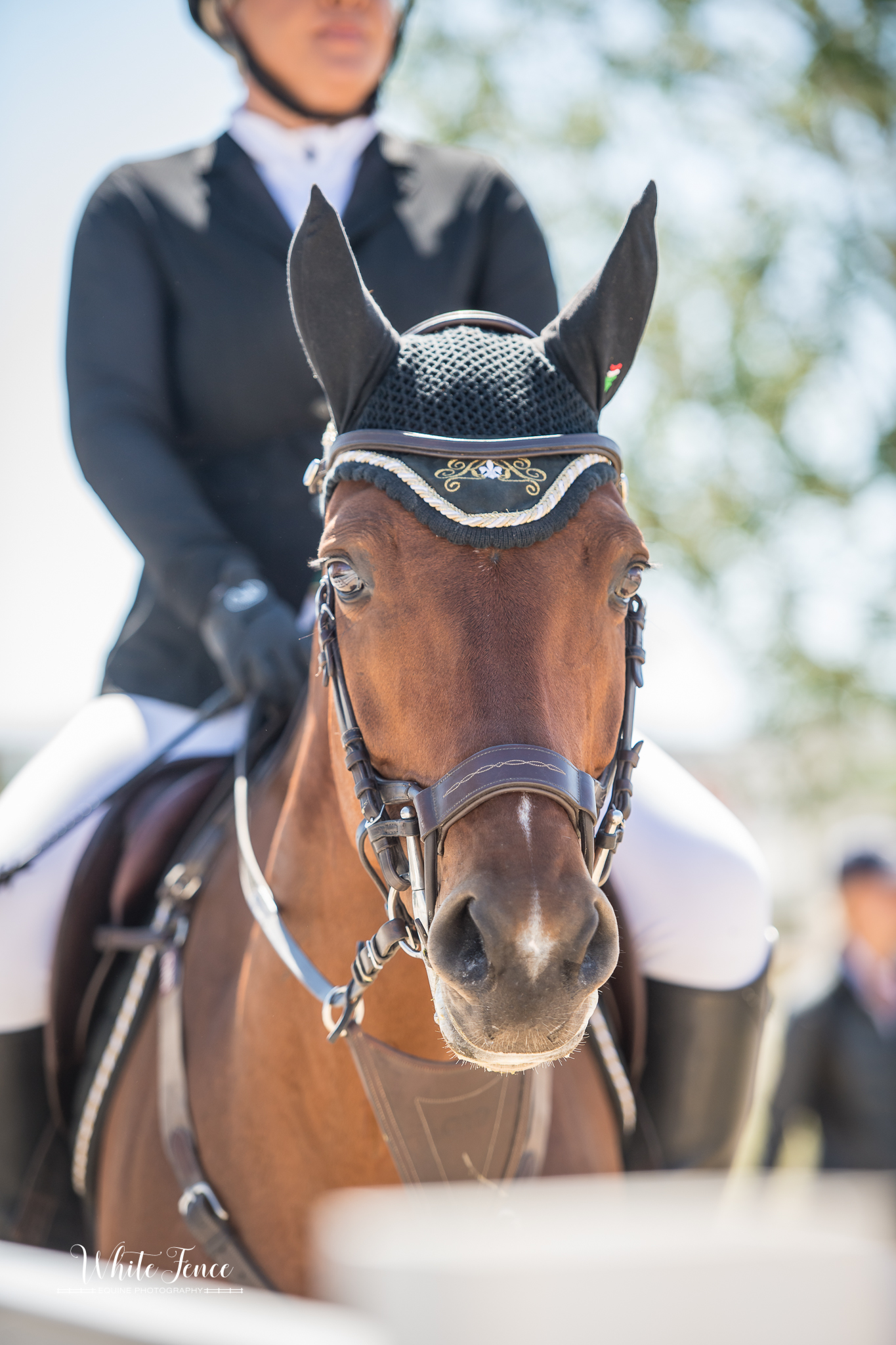 What's something that most people don't know about you?
Probably all of the different business ventures that we're working on. People mainly know me as a real estate broker, but we have a lot of other things going as well.  We're also working on a new helmet to help protect your head from concussions. It's called "Defend Your Head." The technology is called Protech-it goes on top of your helmet. It takes the vibration of the impact when you land and it dissipates it. It's really important to me because I've had two concussions. Right now it's just full-force in the NFL. We have goals of bringing it into the equestrian world as well. I'm looking into a partnership with Samshield, first. It's an amazing technology. We can't produce it fast enough for the football teams. I'm also planning on opening a real estate business in Colorado. It's nice that I can do both. It's hard to manage, but if you have a good team you can do anything. I do a lot of charity work too. I love helping children.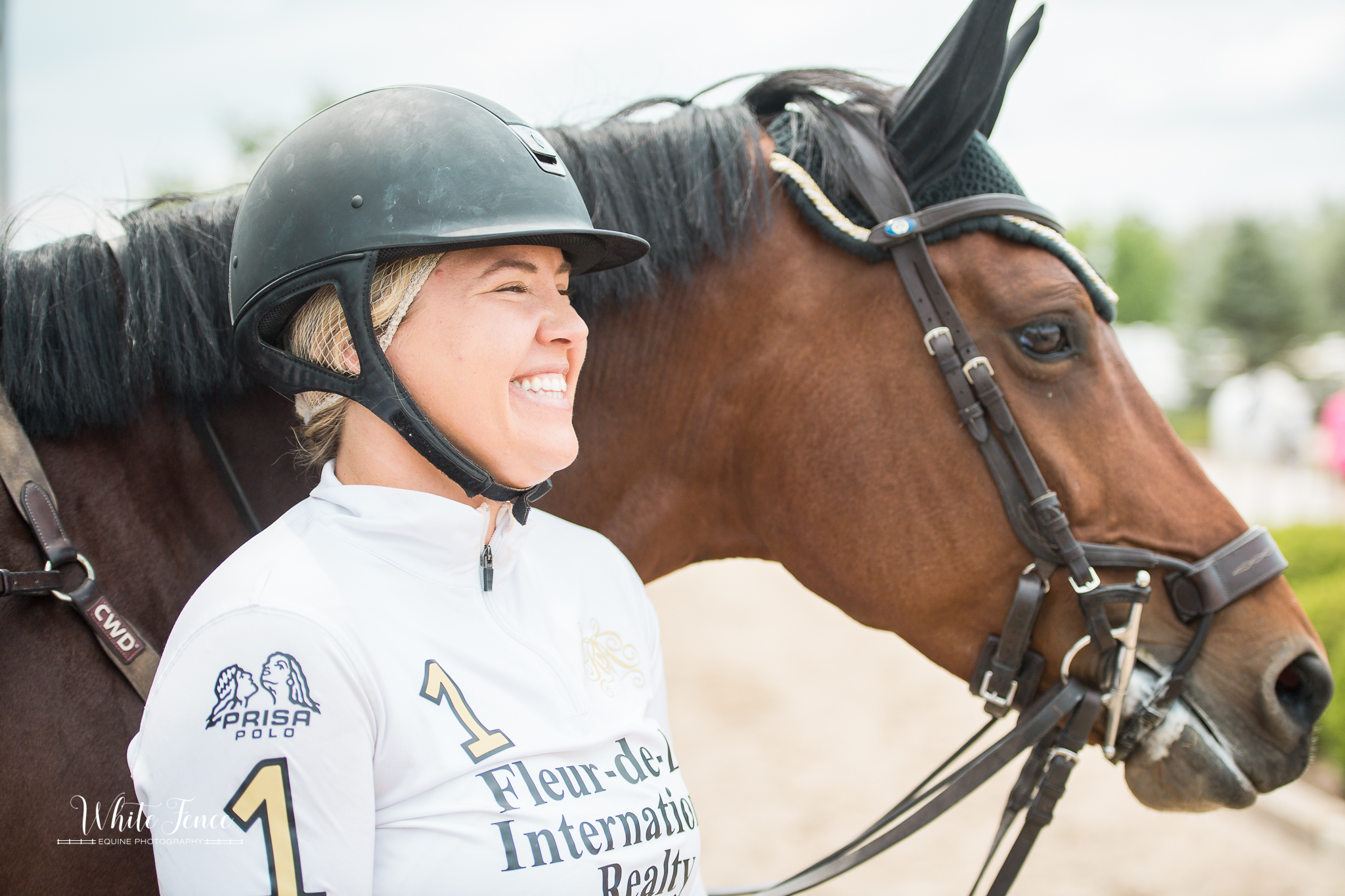 In a world in which you could choose to be anything, what would you choose to be?
I would be a superhero, with special powers to help people. I'd love to help people that have had brain injuries. That's my biggest thing.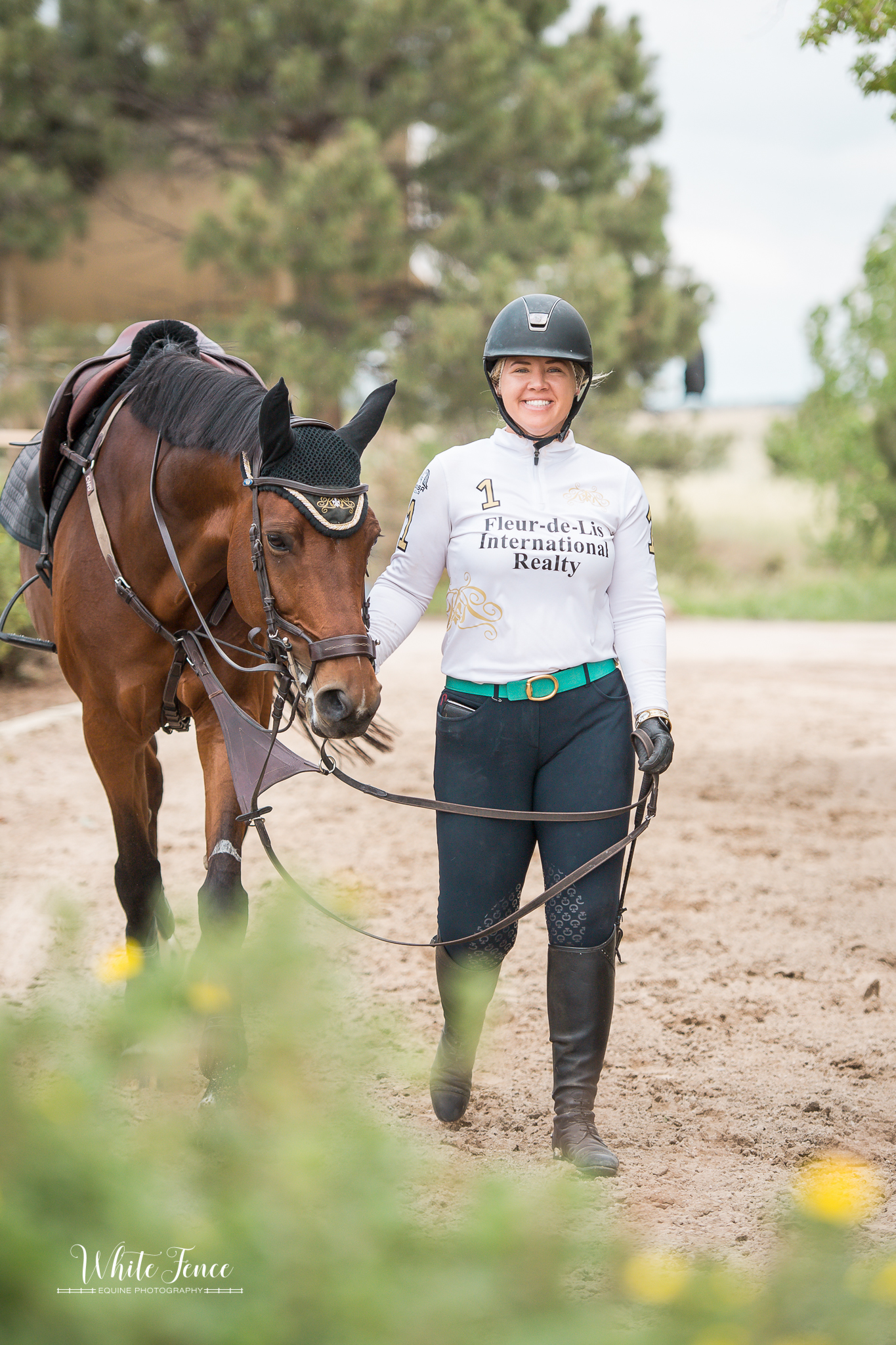 Your favorite non-equestrian activity?
My other favorite thing to do is race at our go-kart track that's about 30 miles away. It's called Overdrive Raceway. We've been taking everyone from the barn and it's actually really helped my jump-offs!  Driving the cars helps me to be more comfortable with going faster because you know if anything happens you'll just bump into the wall. It really helps with my adrenaline. It's my favorite non-equestrian thing to do, especially here. We also have an outdoor track where you can lease one of the Overdrive Ex Octics. I like to race the Lamborghinis and Ferraris. It is a lot of fun. It gets me comfortable with the horse speed. It's really special.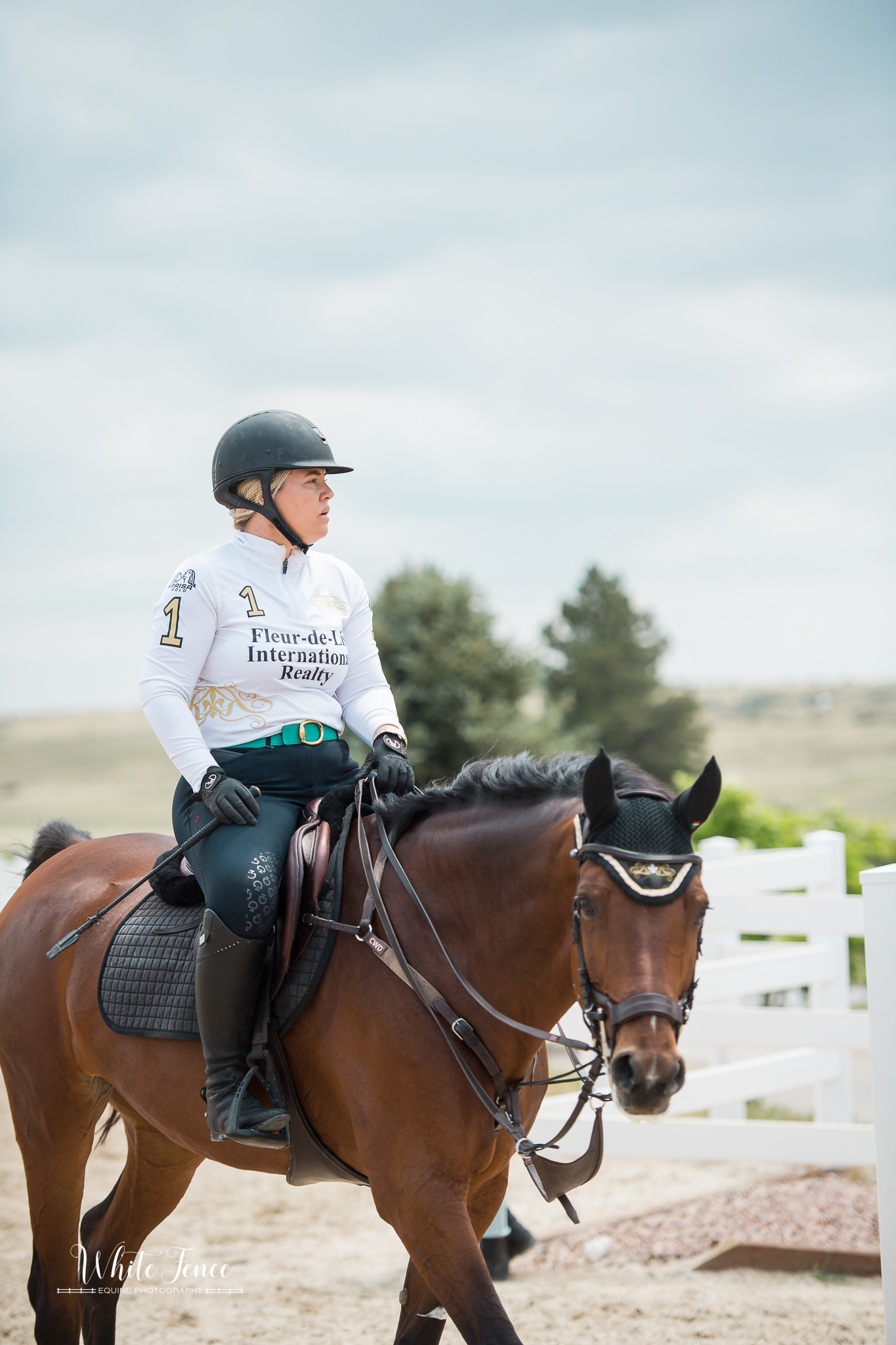 We hope to see more of Gannon-Ledsome as she expands more of her business ventures and philanthropic endeavors into the Colorado market. And the next time your horse is taking a well-deserved rest, head down to Overdrive Raceway, in Colorado Springs, to work on your jump-off times!
Do you know an amateur that should be featured? Contact krashid@coloradohorsepark.com to nominate an amateur you admire.
©Kristin Rashid/CHP
White Fence Equine Photography