Admired Amateur: Liz Porath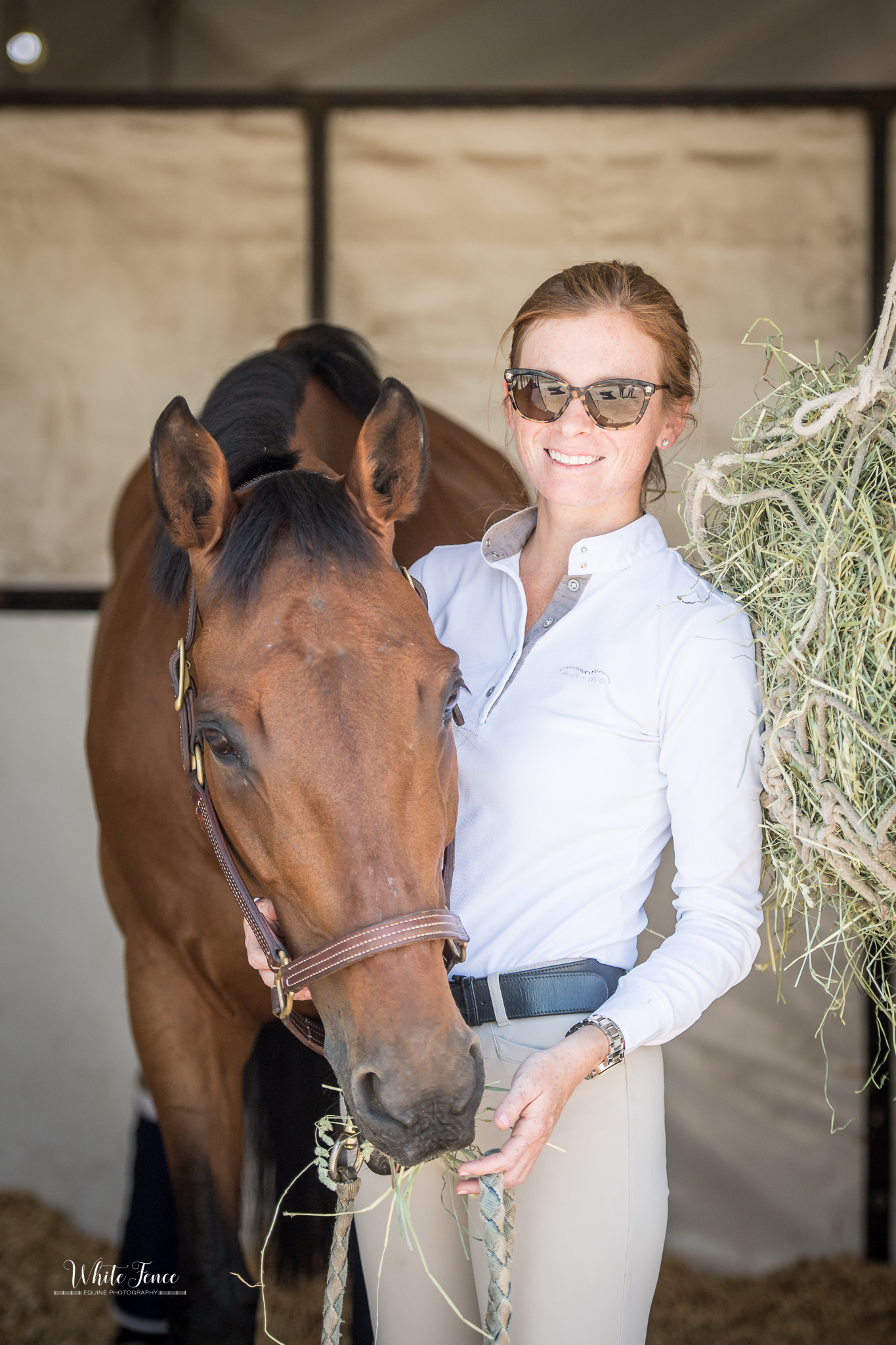 This week, we took the opportunity to get to know Elizabeth Porath, an admired amateur that traveled to CHP from Lexington, KY. She is well known on the circuit, after having accumulated friends from a competitive tour that has spanned the nation. Nominated by her boyfriend and coach, Derek Braun of Split Rock Farm, she earns the nomination due to her hard work, her dedication to her horses and her ability to succeed. After spending the better part of a year dating, and now the last four months coaching the 27-year old amateur, Braun speaks of their unique dynamic, "Anytime you move to a different coach there's always a transition time of learning the new system. It's taken a couple months to get in the groove but now she's really hit her stride." Braun says of their relationship "the proof is in the pudding."
Take a minute to read about our Admired Amateur, the girl behind the sunglasses and the megawatt smile, Liz Portath!
Tell us your story!
I'm from Charlotte, NC, but most recently Lexington, KY. I started riding when I was seven, and I started doing the hunters when I had ponies. When I aged out of the Juniors, I left the hunters and have been riding jumpers ever since! My sister and I have always taken care of our horses ourselves. When we were younger our parents had a couple sale horses so they started an LLC and we've just kept it going.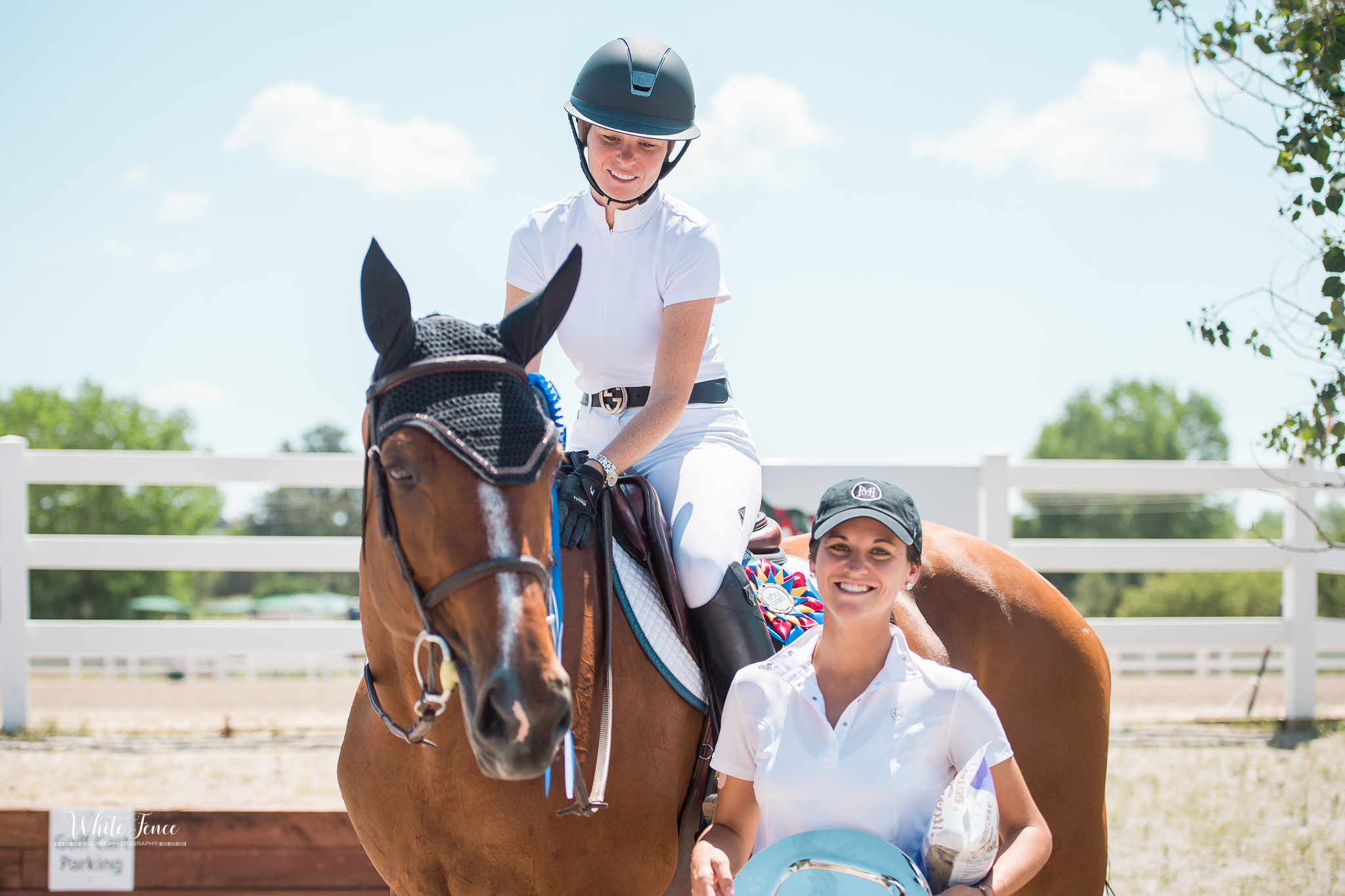 The Porath sisters posing for a picture after Liz's win in the $4,000 Junior/Amateur Jumper Classic aboard Waomi.
Tell us about your horses.
I have two here. One of them is my own horse, Tequila. She's my obsession. Honestly, she's just really weird. Probably the weirdest horse I've ever had in my entire life. She's really sensitive and doesn't like a lot of people, but ever since the first time I got on her we got along. She's like my little bestie. I also have one of Meagan Nusz's horses, Waomi. I always have her for the summer and she has jumped literally everywhere in the world, with Meagan and Kent Farrington, so it's great to have her and just get some experience.
What divisions are you competing in at CHP?
I'm doing the Adult Jumpers and maybe Sunday the Modified Junior Amateurs. I'm thinking about moving up, but I'm hesitant.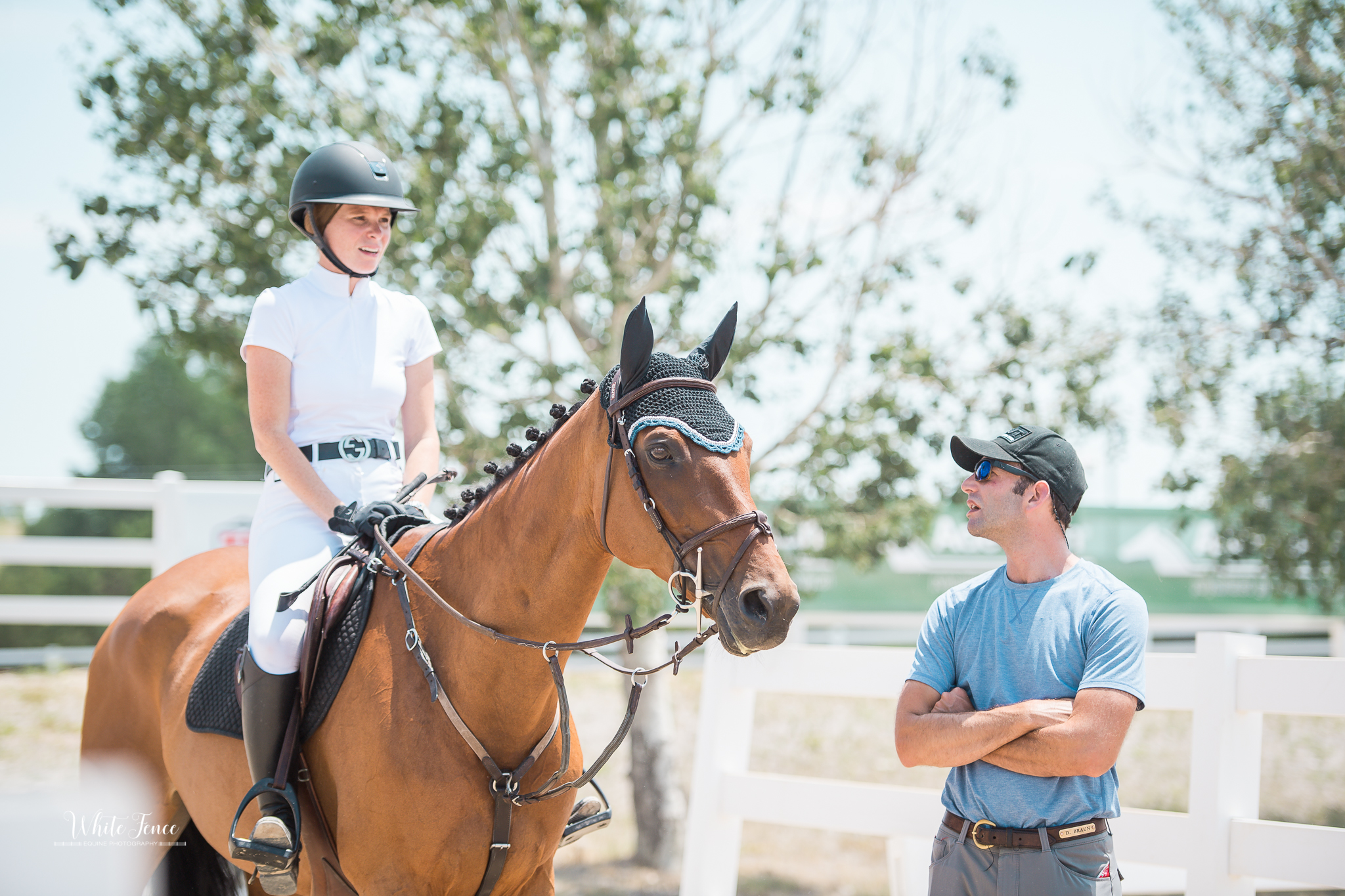 Porath and Braun strategize as Tequila surveys the course
This is your first time at CHP, what do you think about it?
I love it! It's cool. I really like the town. The footing is great here and my horses settled in really easily. Especially after such a long trip. I think it took around 22 hours to get here from Kentucky.
What is your biggest equestrian accomplishment?
Being Circuit Champion at WEF this year. That's the one that meant the most to me.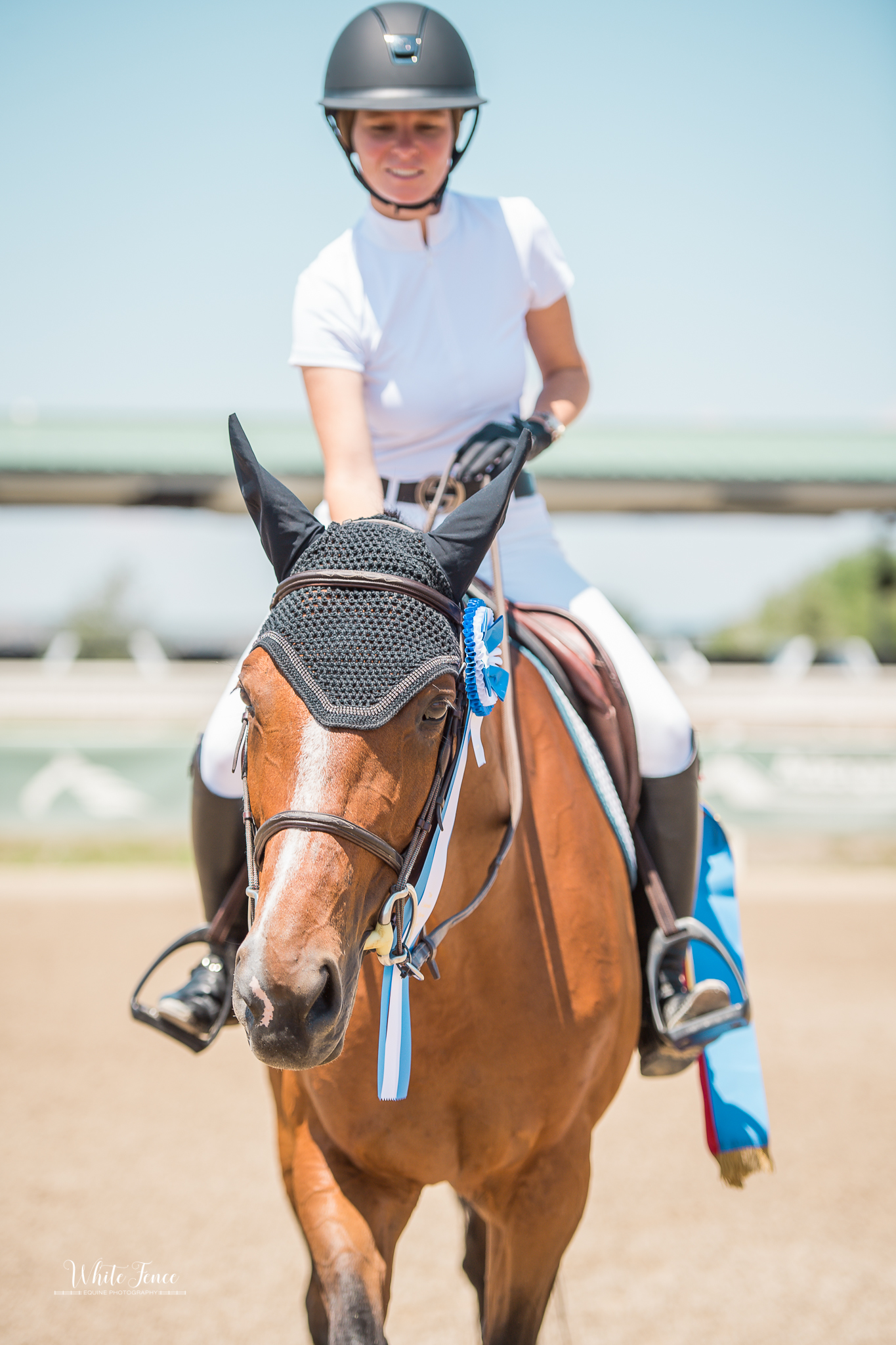 Porath and Waomi after their win at CHP
Tell us about the biggest hurdle you've overcome.
When I was a junior I was comfortable jumping a lot bigger. During college, I took a break from riding and ever since then, I've been nervous! I didn't want get back into the bigger classes because I didn't have the right horses for it. But now with Tequila, I could easily move up with her, Waomi as well. I did have one really bad fall on the grass. It was in a turn and the horse trampled me and I had like thirty stitches. It was not fun. I've only shown on grass a couple times since then and it's still terrifying.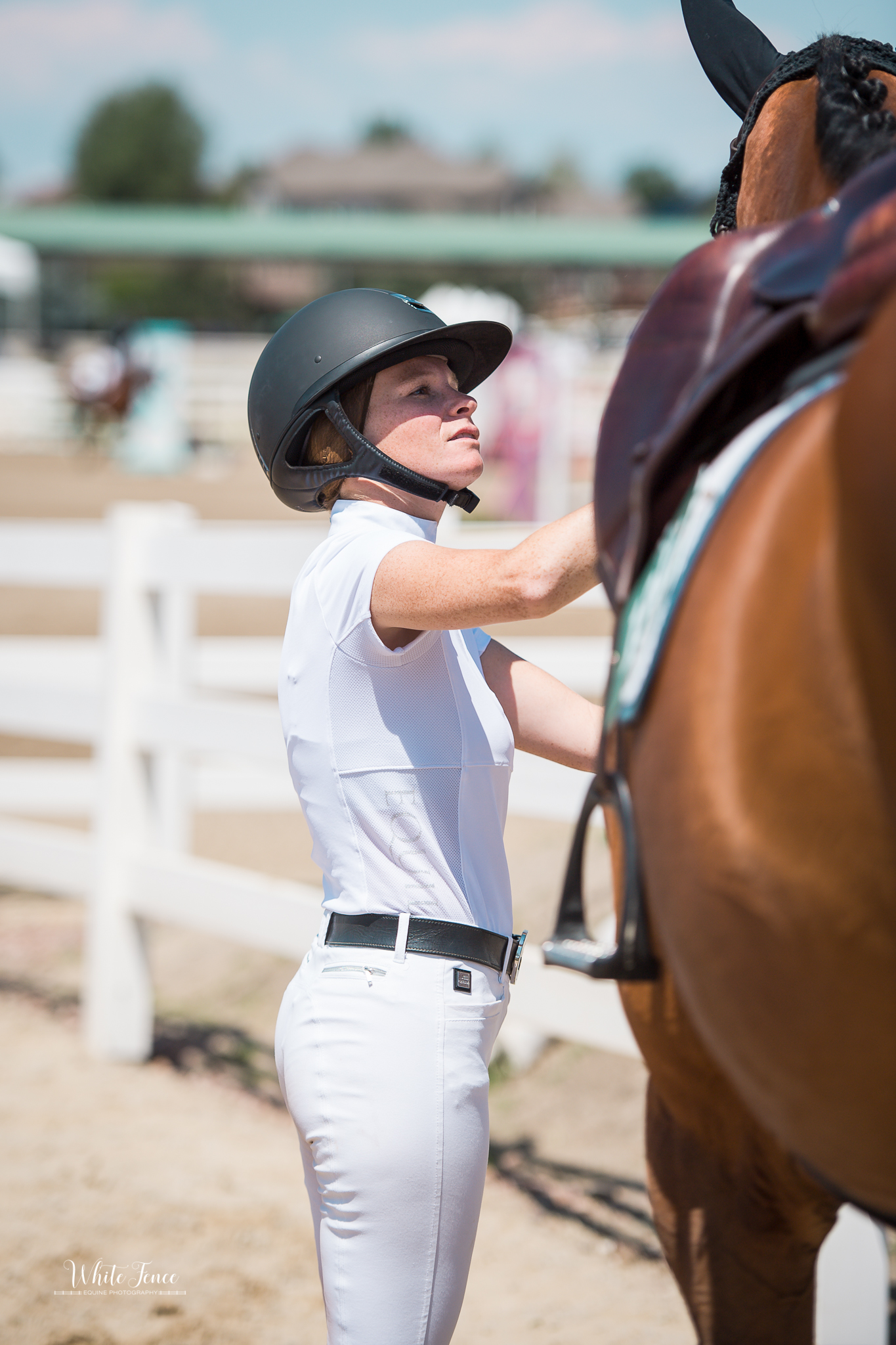 Porath giving Waomi some well-deserved pats
If Tequila was a person who would she be?
I think she'd be like Zooey Deschanel. She's so goofy. The character that she plays on New Girl is totally Tequila. She is really cool, but only cool because she's weird.
What's something that most people don't know about you?
Anyone that knows me kind of knows everything, I'm an open book! I'm really obsessed with my dog, but I think everyone knows that. She is a yellow lab named Wylie. She's not quite a horse show dog so she's at home with my parents.
In a world where you could choose to be anything, what would you be?
I think it would be really cool to be a surgeon but without having to go through all of the steps to get there! I would like saving lives, I think it would be awesome.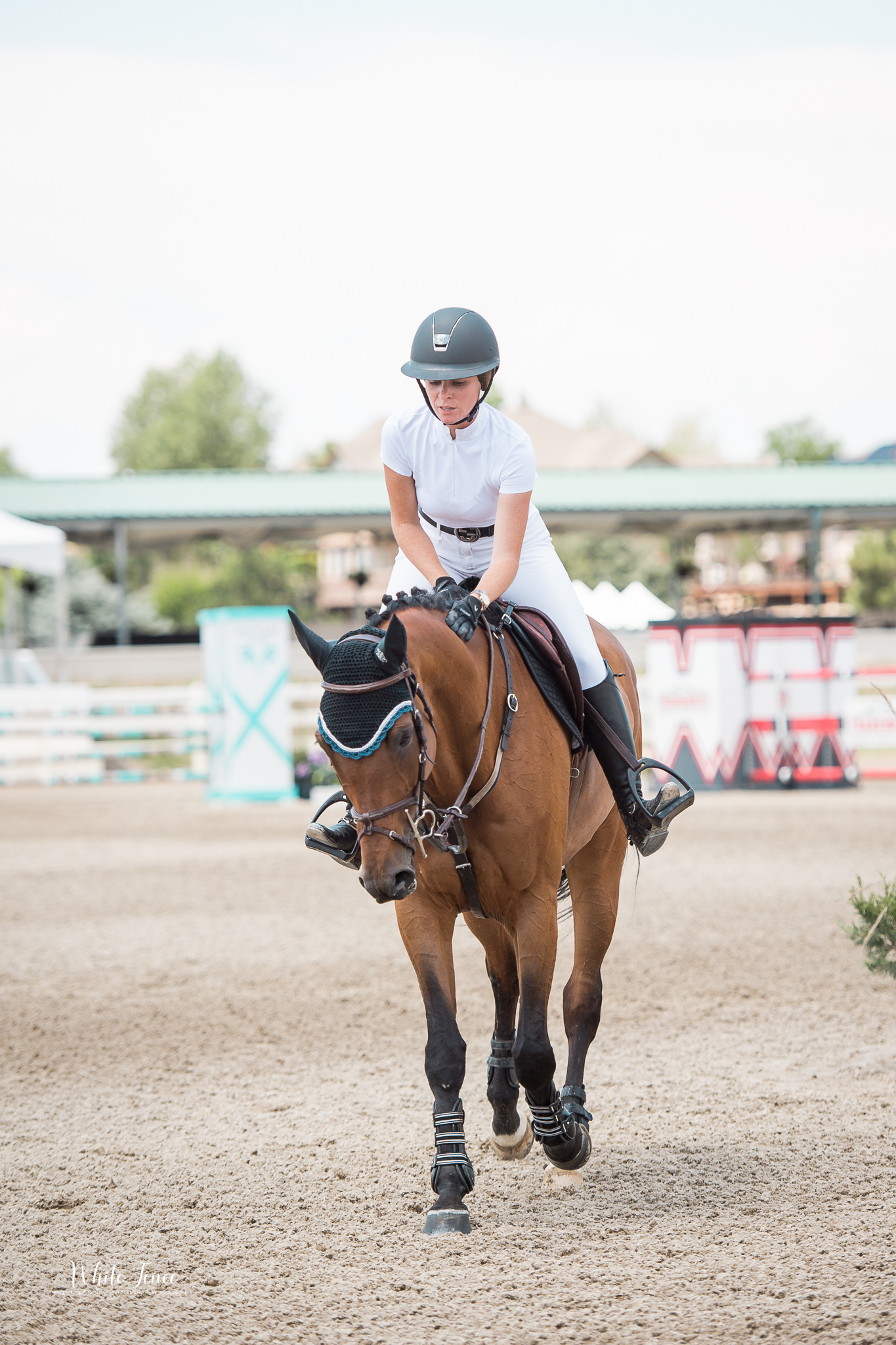 Double-clear! Good girl, Tequila.
What is your favorite non-equestrian activity?
Sleeping! Sleeping and shopping. I'm definitely a shopaholic. I'm also a huge football fan, I really like watching it.
What's one thing you can't live without at a horse show?
Pedialyte! It's the only thing that I can drink all day. I mix it with Gatorade to stay hydrated. It's probably my weirdest quirk. I really like the mixed fruit and the tropical fruit flavors.
Two days after our interview, Liz entered the $4,000 Junior/Amateur Jumper Classic with Waomi and WON! She also placed second on Tequila Girl in the $4,000 NAL/WIHS Adult Jumper Classic. Congratulations, Liz! We're so excited to have you showing in Colorado. We wish you continued success for the rest of SIR, and beyond!
Do you know an amateur that should be featured? Contact krashid@coloradohorsepark.com to nominate an amateur you admire.
©Kristin Rashid/CHP
White Fence Equine Photography