Every profession has a question. You know, the question that someone will undoubtedly ask you when they hear about your occupation. Podiatrists probably get asked about the stinkiest feet, a bartender might answer inquiries about their favorite drink, and presumably, a real estate agent is asked about their most expensive house sold. Veterinarians, specifically large animal vets, often get asked one very interesting and unique question, "Do you ever get it in your mouth?" Dr. Stacy Whitton, of Iron Horse Equine, would tell you that it is the number one question she gets while tubing a colicky horse. She would also, somewhat pridefully, tell you, "Yes, yes I have."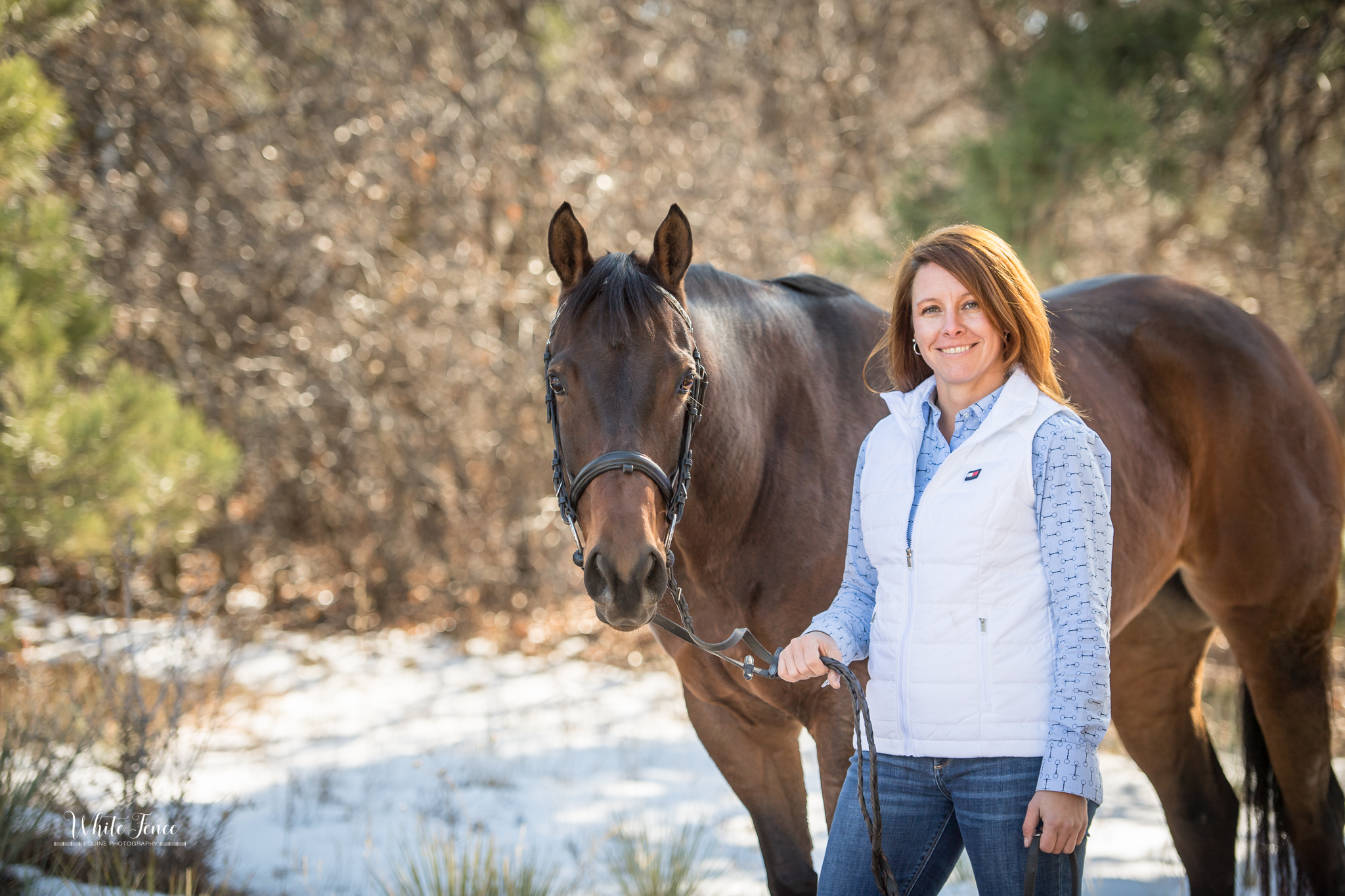 Dr. Stacy Whitton of Iron Horse Equine
We caught up with Dr. Whitton at Platinum Farms in Franktown, where she boards her sweet, six-year-old, thoroughbred mare, Moon Pi. We learned about the path she took to become a veterinarian, the ins and outs of veterinarian life, and most importantly, we heard the end of that tubing story.
Dr. Whitton grew up in Parker, getting into all of the things young horse-crazy girls often do. She began riding hunters at the age of seven then switched to eventing, after joining Pony Club in middle school. During a break from her undergrad program, the Pine Ridge Pony Club alumni secured a coveted riding position at Tom Ordway's 100 Acre Wood Farm in Idaho, after riding in his group at a clinic at Abbe Ranch in Larkspur. While in Idaho she experienced an overwhelming calling to help others and left her position to join AmeriCorps, where she served for one year. Based in Maryland, Whitton worked on projects including emergency FEMA roof repair in Florida, assisting teachers at an inner city school in Baltimore, working at an organic farm in Rhode Island, counseling at a camp in New Jersey and lastly, building houses with Habitat for Humanity in Maine. Whitton's year of service left her craving a profession that combined her passion for animals and her calling to help others.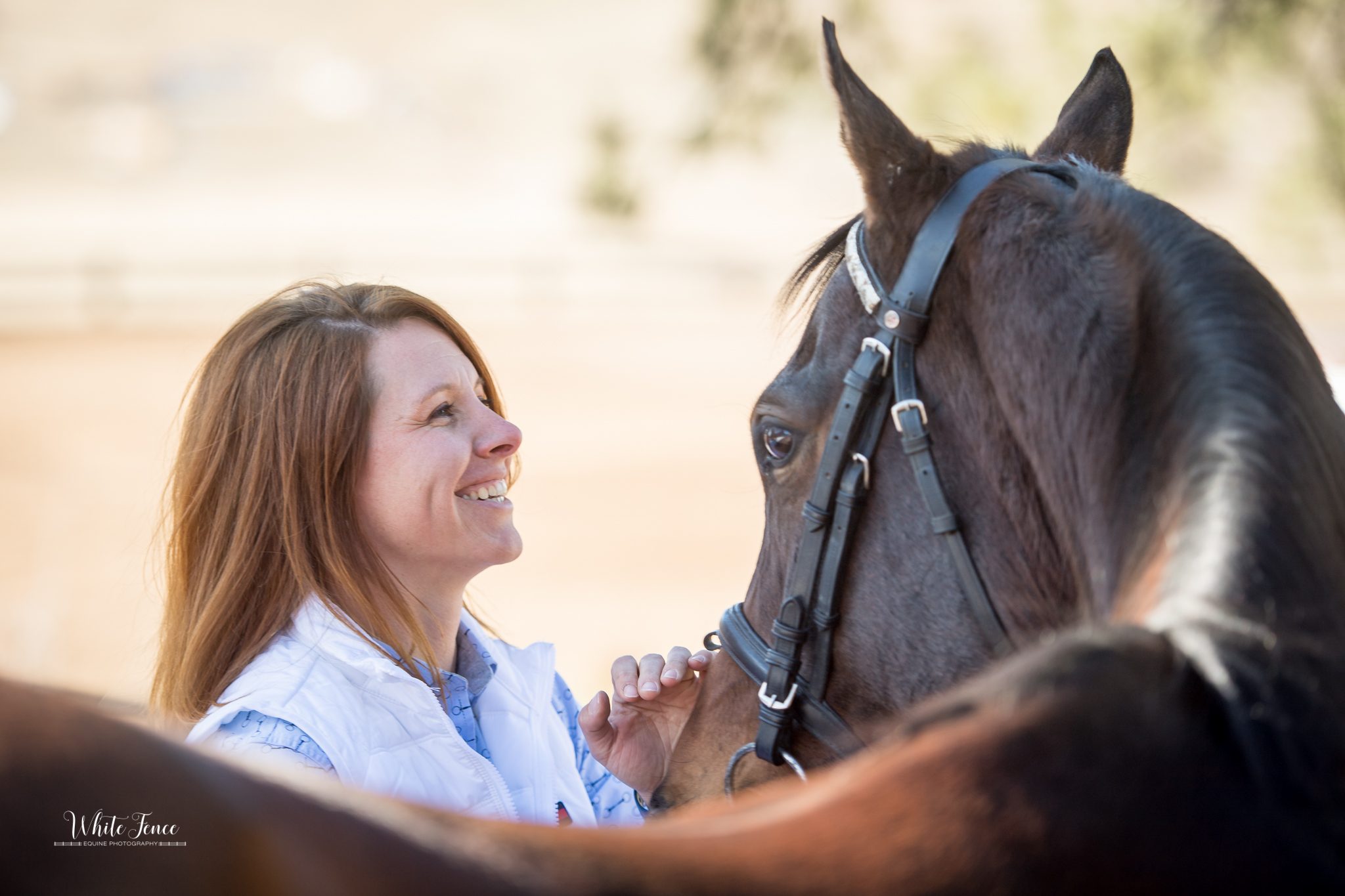 Veterinary medicine combines Dr. Whitton's love of animals with her calling to help others.
What was your biggest challenge when becoming a vet?
 "The financial commitment. Knowing that I am going to be in debt for the rest of my life because this was what I wanted to do. Also, getting into school was hard. When I came back from AmeriCorps, I finished my degree in biochem at CU Boulder but realized that I didn't have the grades to get right into vet school. Instead, I went to school to be a veterinary technician and worked at a small animal specialty hospital for three years. There I gained the experience to help make up for some of my less-than-perfect grades (leftover from an attempted engineering degree before my AmeriCorps days) and ultimately I was accepted to vet school."
What do you love most about being a vet?
 "I really love the immediate connection I have with the patients and the connection with their owners that then follows. I also love fixing something that you don't think you can fix. That's super awesome."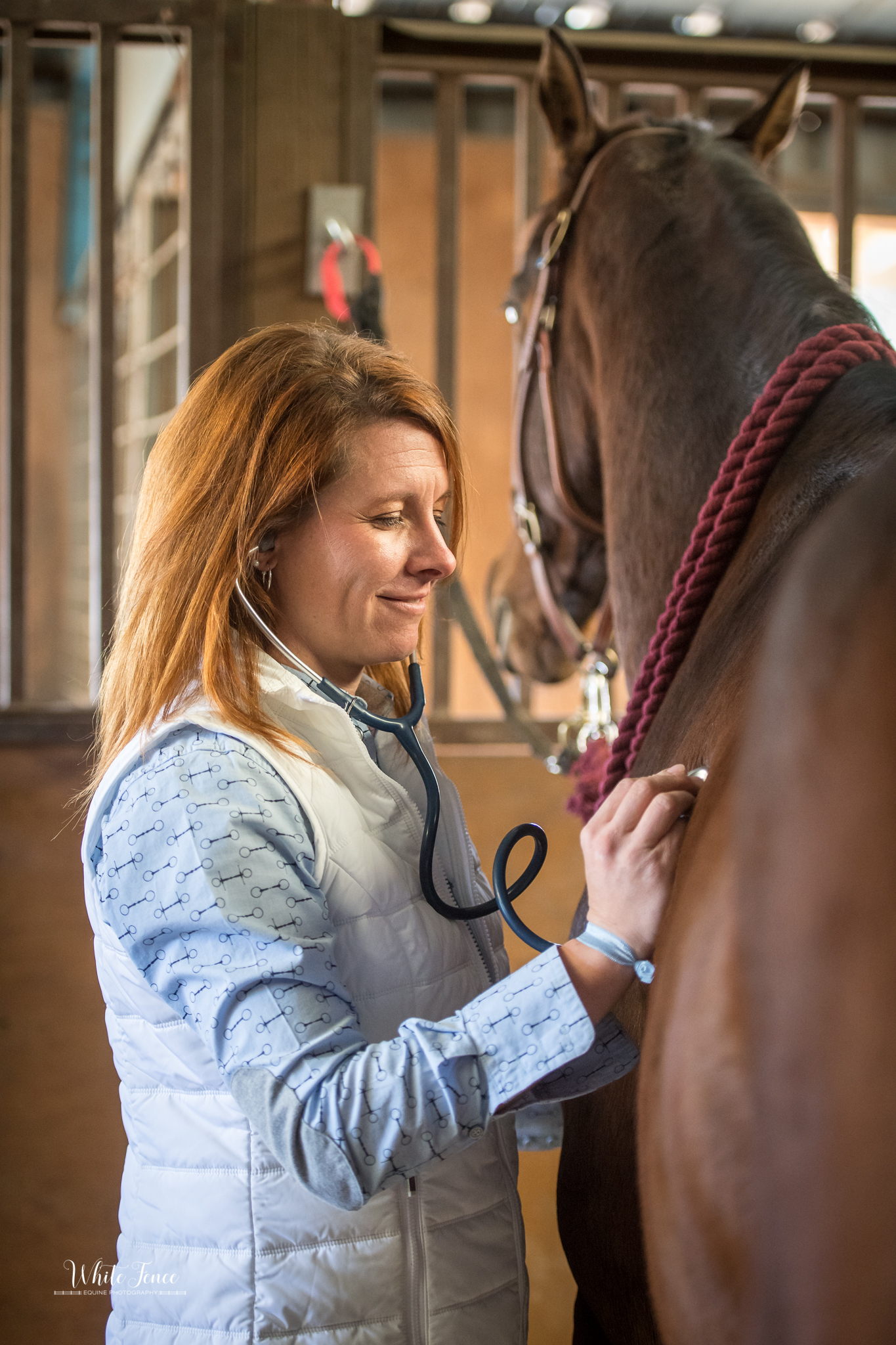 Dr. Whitton wishes that all her clients knew how to take their horses vitals.
What is the biggest challenge of being a vet?
 "The loans are tough, but the emotional part is even harder. Finding a work/life balance is super important but it's so hard to find when what you love is also your career. It's hard to draw boundaries."

What is one thing you wish owners knew about their horses?
 "I wish everyone knew some very basic first aid as well as how to take heart rate and temperature. Vitals give me a lot of information when someone calls in an emergency. Also, just knowing your horse. The more tuned-in owners are with their horses the more they will notice subtle behavior changes, then, in turn, the better and faster I can help them."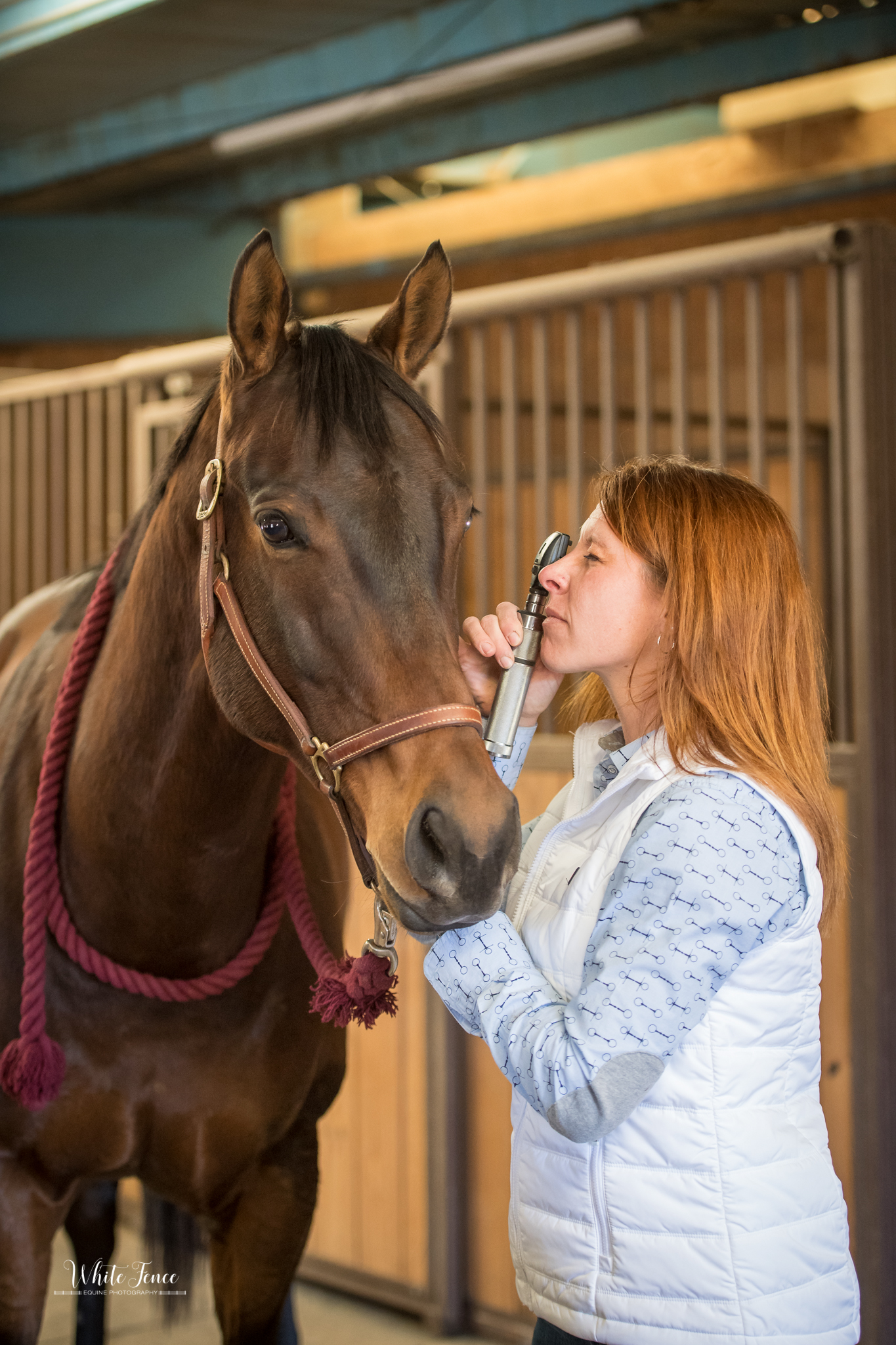 "Vets are highly invested in medicine and the well being of the animals."
What is one thing you wish owners knew about their vets?
 "We go through a lot of (very expensive) schooling and it makes us DOCTORS. There are a lot of people out there that don't realize that veterinarians are doctors! Also, I would love it if people knew that we are highly invested in medicine and the well being of their animals; we're not just trying to take their money."
What is your advice for someone considering a career in veterinary medicine?
 "Get a lot of experience so you know that it's really what you want to do in life. It is a huge commitment to be in veterinary medicine; it's nothing to do off of a whim. You want to make sure you're looking at it from an educated perspective.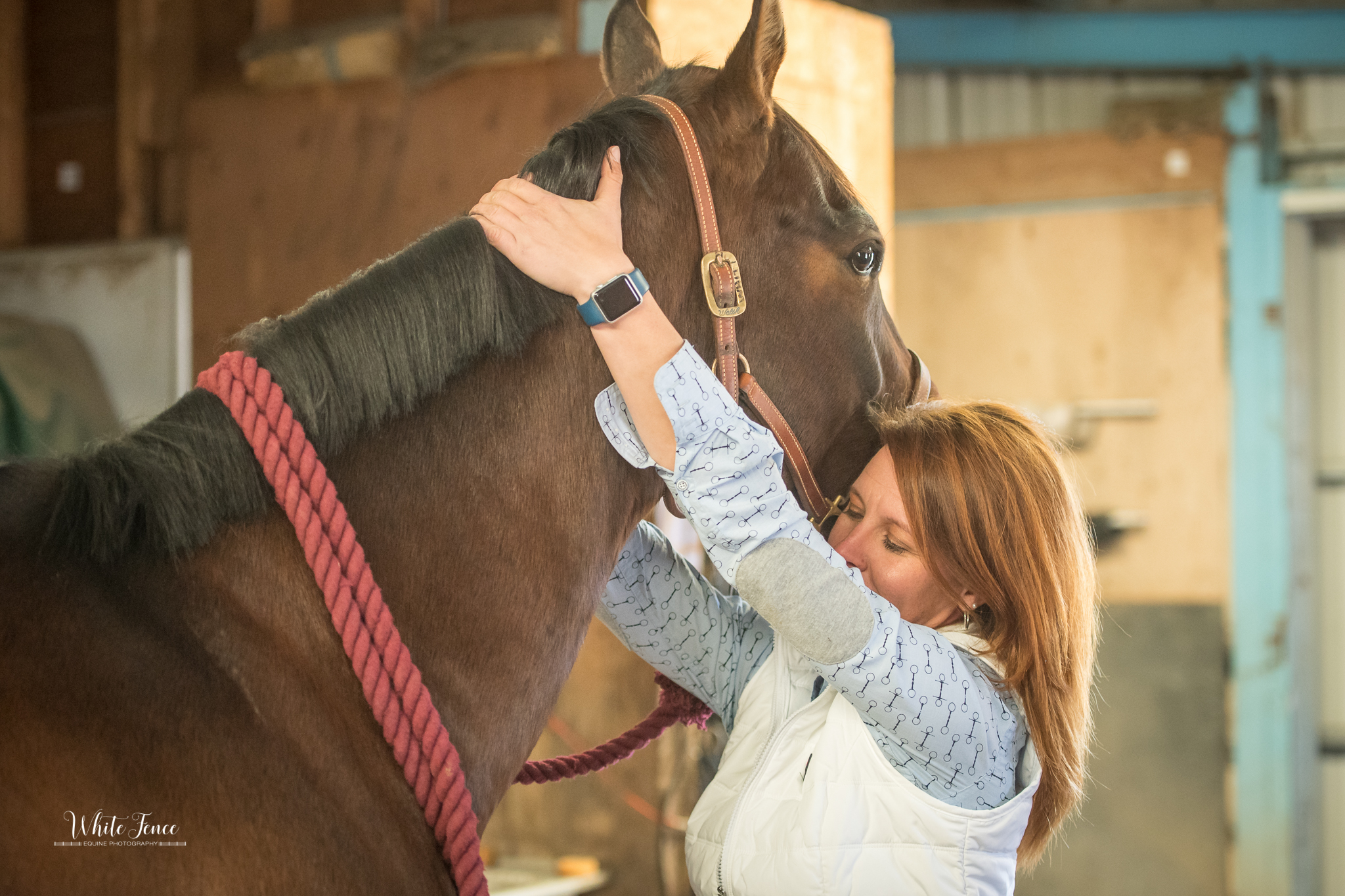 Dr. Whitton performing a chiropractic adjustment
What is your advice for horse owners?
 "The team aspect of disease management is incredibly important. Looking at horse care as a team is super helpful for the horse owner, as well as the patient. I see a lot of metabolic syndrome cases and I will always request to speak to the farrier but often times the owner won't understand how and why the farrier and the vet should work together. Everybody is an expert in their own field, but as a general rule veterinarians end up being a really good resource.  When we can't help you ourselves, we probably know who you should talk to."
What is your favorite area of specialty?
 "I like the complicated stuff! I spend a lot of time doing sports medicine and rehabilitation. I really want to get more into the rehab side of things. I like internal medicine as well. Hospitalized patients are always interesting to me."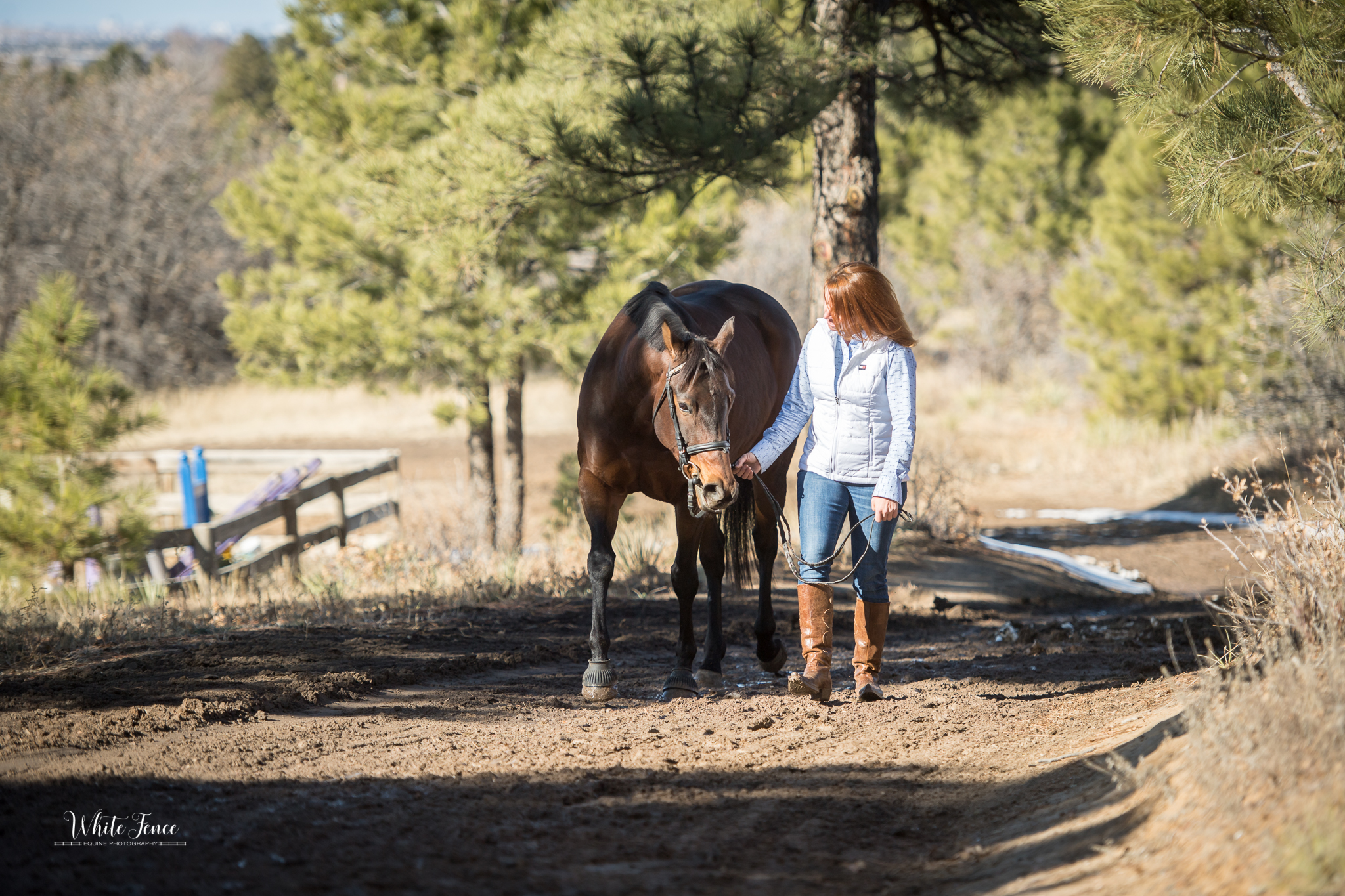 Dr. Whitton has a thing for bay, thoroughbred mares, as Moon is not her first of that description. 
Lastly, PLEASE tell us the story of getting reflux in your mouth!
 "I was tubing a pony in Florida. I was halfway down his throat with a tube and the reflux was already coming up his throat. I got a rush of it in my mouth. He was very, very sick, so it tasted very, very bad. I immediately opened my mouth and gagged it all out. One of my intern-mates took over and I began washing up in the sink and then, all of the sudden, I heard her retching and gagging! Not because she got it in her mouth, but because there were stomach worms actively pouring out of the tube into the bucket."
Well, there you have it. We would like to express a huge "thank you" to Dr. Whitton for the insightful advice to horse owners, the practical advice to people seeking a career in veterinary medicine, as well as the grossest story we have ever heard. Dr. Whitton is a huge asset to our equestrian community and we are lucky to have her. We are also happy to report the pony was fine.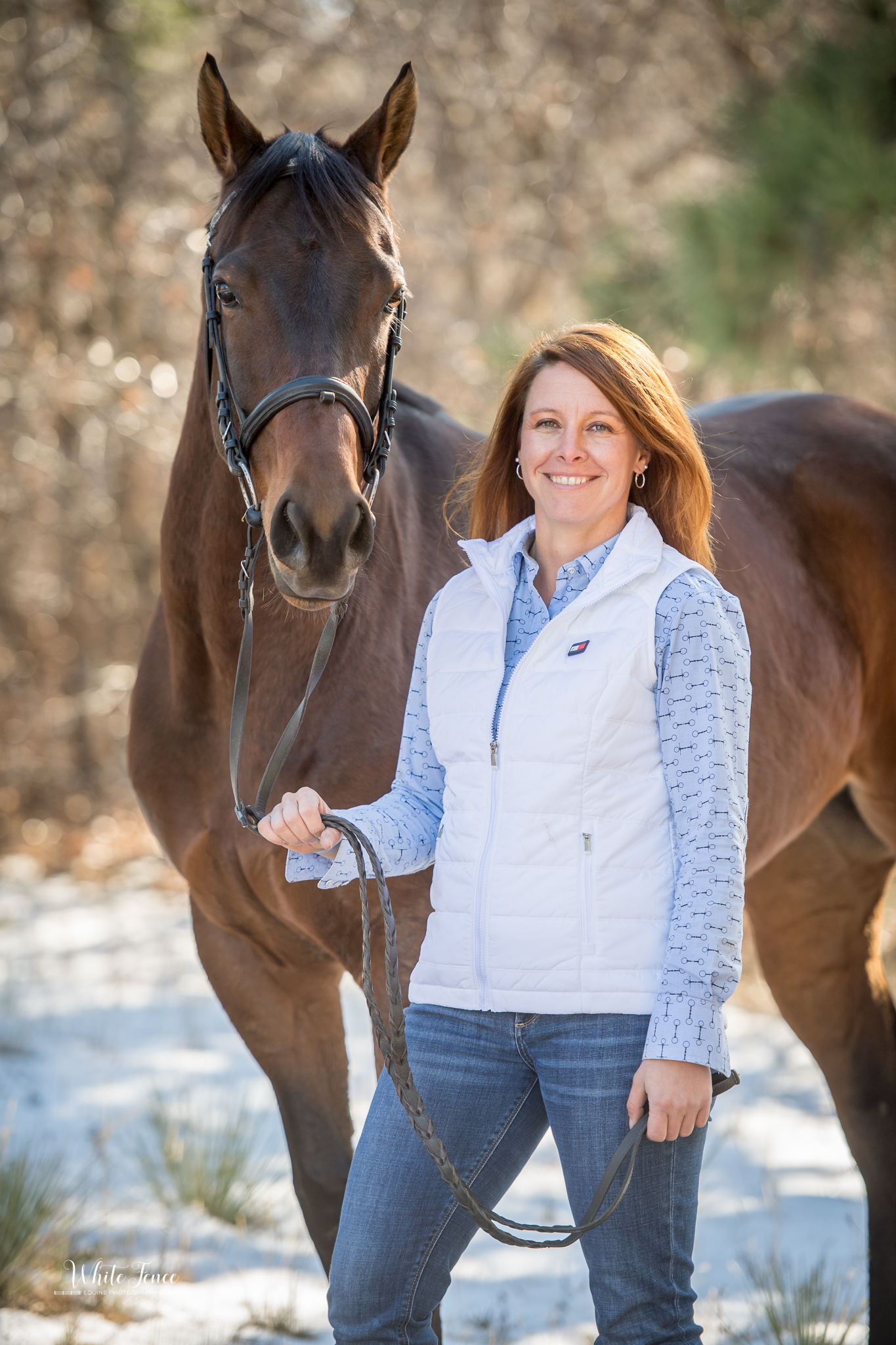 Photos courtesy of White Fence Equine Photography 
Do you know someone that deserves to have their story told in a Back at the Barns feature?
Nominate them by emailing kristin@coloradohorsepark.com