The Stock Show is back! Funnel cakes, shopping, and rodeos, oh my! Without a doubt, the National Western Stock Show is Colorado's best sixteen days in January. For us, five of those days stand out in particular as our Hunter and Jumper friends gather to compete in the region's largest winter equestrian competition. There were a lot of familiar faces at the Cinch Event Center over the weekend, so we caught up with a few of them to see how they were doing, what they have been up to and what they love about the 2019 Stock Show!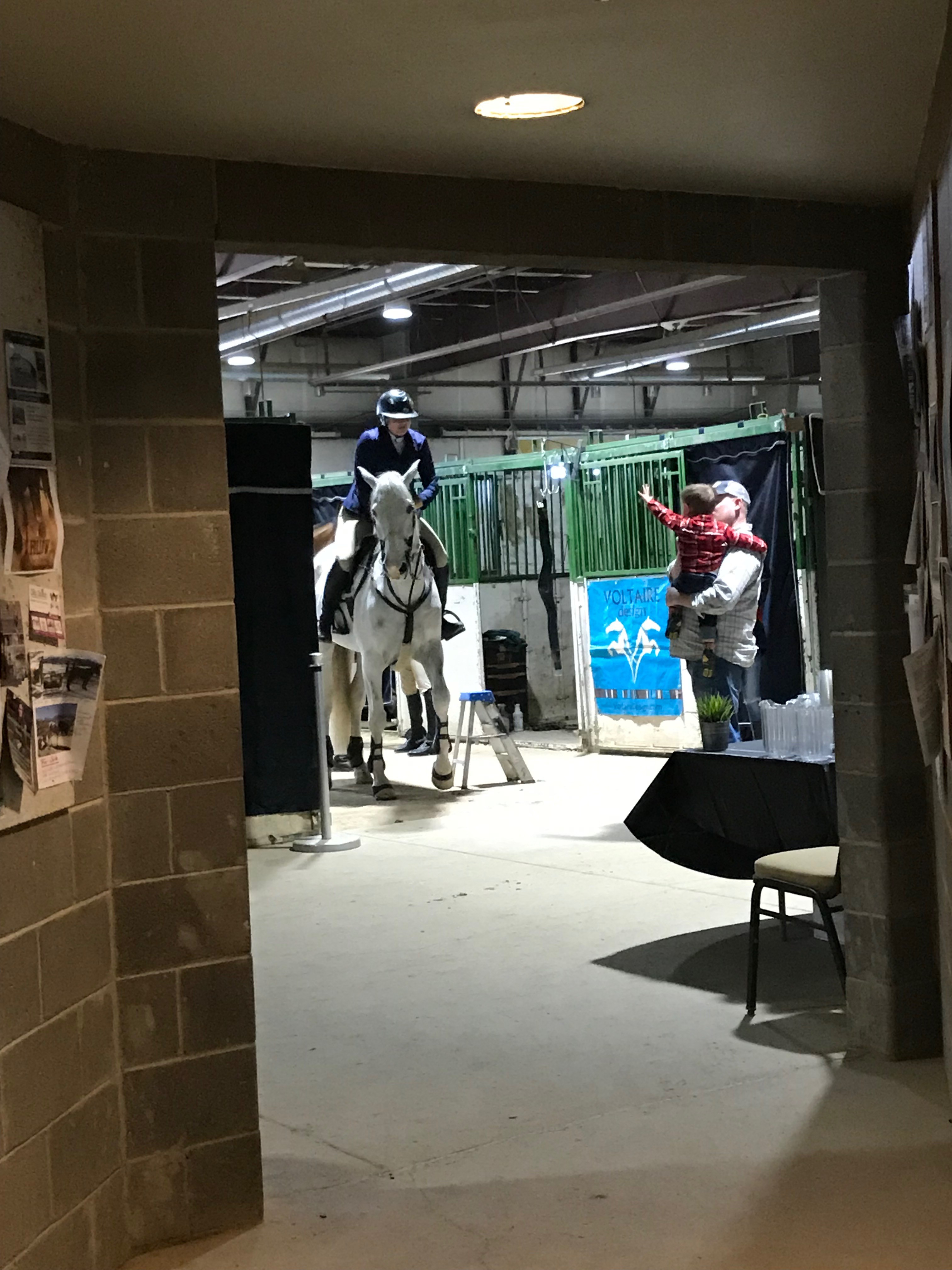 A good-luck wave before a class!
What's your favorite non-Hunter/Jumper event to watch a stock show?
"The dog weight pull! There was a Chihuahua that pulled 260 lbs!"
-Graziella Martins (Nicki Wilcox Show Jumping)
What is your favorite off-season activity?
"Surfing! I love surfing behind a Wakesetter on Lake McConaughy." -Jami Jensen (Crooked Willow Farms)
What's your favorite off-season training activity?
"Bounce courses with ground poles."
-Jordan Clark (Wellsbridge Farm)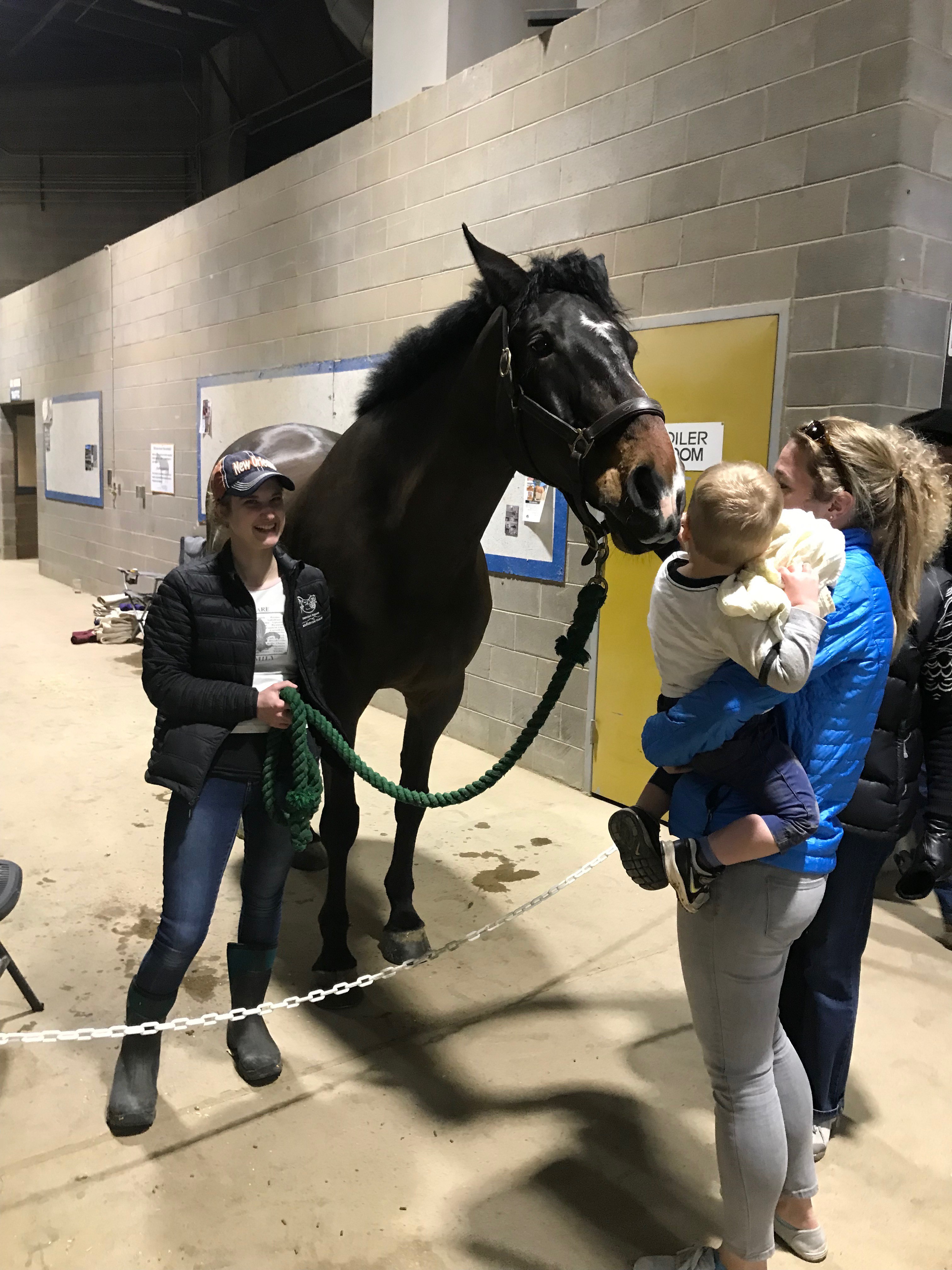 Fans meeting horses, back in the barns.
Has anything exciting happened to you since we saw you at SIR?
"I moved up a division! I can't wait for this summer. I'm going to the Derbies in the Main Hunter ring! I'm so excited!"
-Amanda Walsh (White Harvest Farm)
Do you have plans to travel this winter?
"Yes! As a professional groom, I get to travel all over; California, Florida, Arizona, and Texas. It's nice to get out of the cold weather."   -Jose (Groom for North Ridge Farm)
What was your New Year's resolution?
"To not stress about the things out of my control. So far I'm doing pretty well!"
-Kasey Ament (KC Jump, Inc)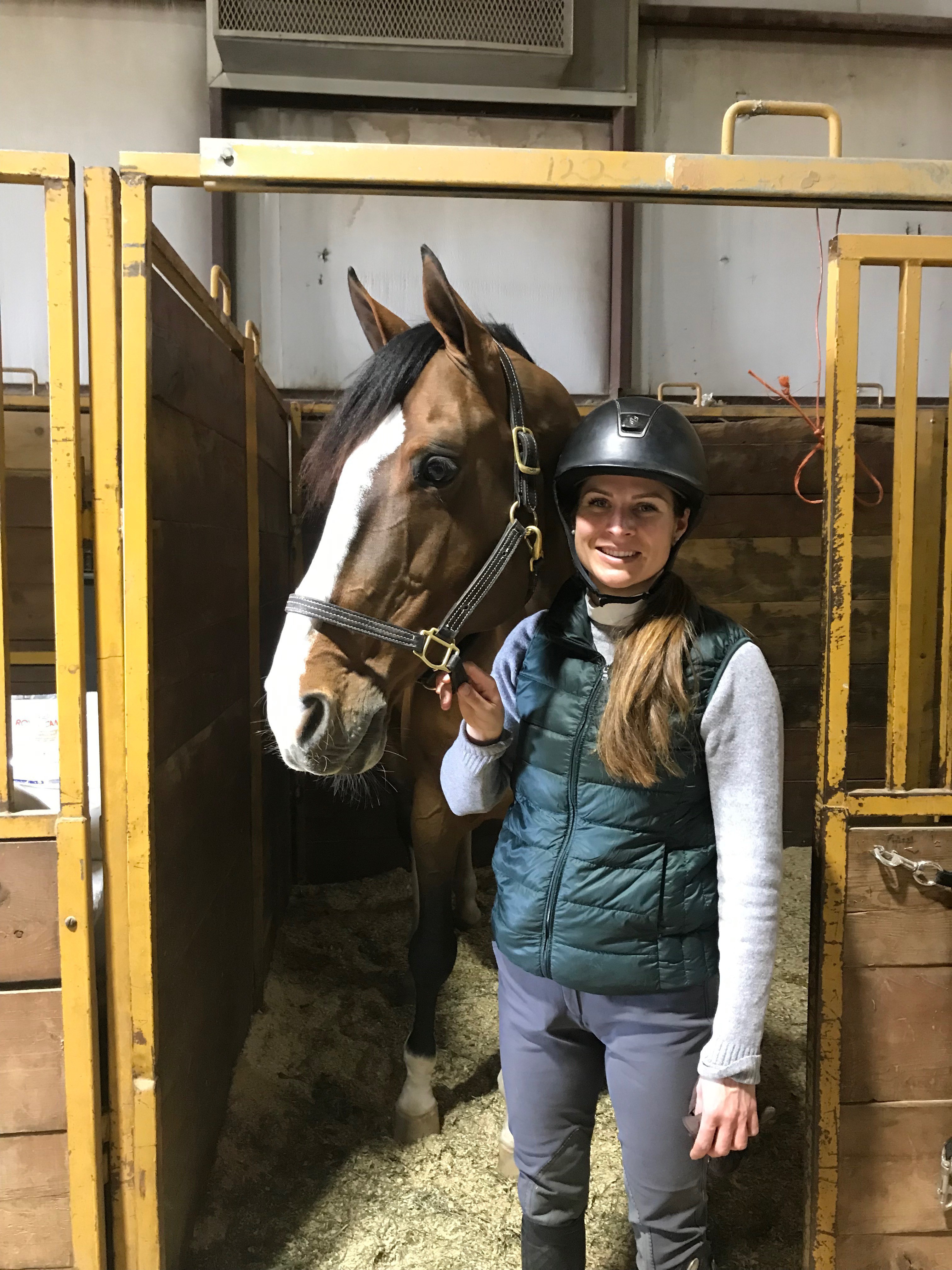 Spoiler Alert:  Kasey and Dexter R will be back for SIR 2019!
 What are your 2019 riding goals?
"To qualify for the Las Vegas National, continued success in the Adult Jumpers and to win more Classics."
-Kristina Matthews (Hillcroft II)
Where is your favorite place to shop at Stock Show?
"Cinch! Jeans are 'buy two, get one free'!"
-Charlie Carrel (Colts Unlimited)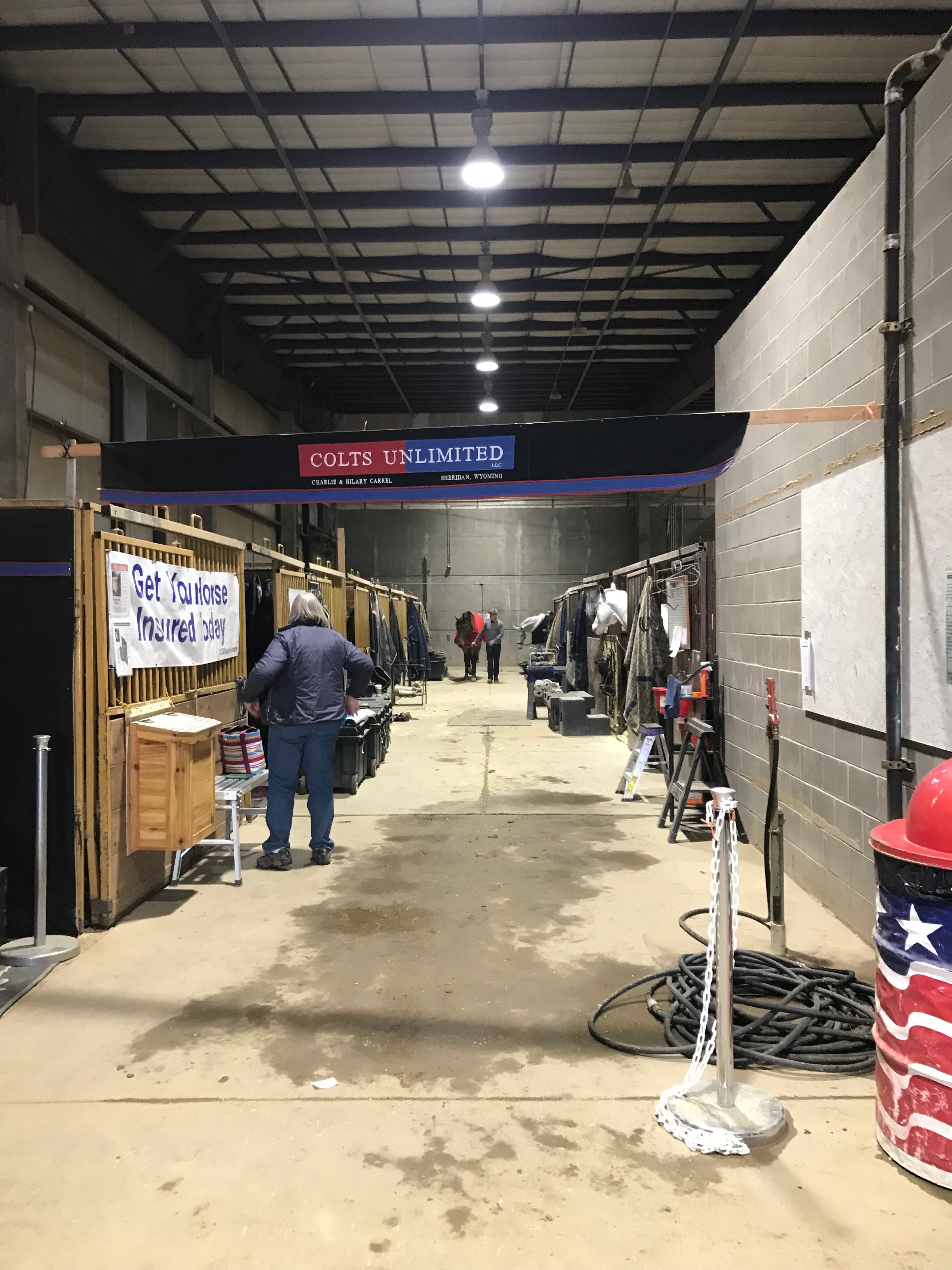 Colts Unlimited's barn aisle at the National Western.
If you had to compete in a different stock show event (non-hunter/jumper), what would it be?
"If I couldn't do hunter jumper I would like to try cutting horses!"
-Nicki Wilcox (Nicki Wilcox Show Jumping)
How many seconds do you think you could stay on one of the saddle broncs?
"I don't know!" -Brooke Cudmore (Heartland Farms)
"Brooke could definitely get it done!" -Charlie Carrel
We think so too, Charlie! What do you say, Brooke? Stock Show 2020?
It was so fun to watch everyone in the arenas and catch up with everyone back in the barns. Safe travels to everyone and we'll see you all very soon. After all, there are only one hundred seven days until Spring in the Rockies begins!