For Immediate Release
Parker, CO – March 20, 2019 – The Colorado Horse Park (CHP) proudly announces circuit awards and the conclusion of the 2018-2019 Snowflake Series Shows. March 16-17 marked the last installment of the three-part winter schooling series. Participation records were met and new records set during the December and January shows, but possibly more impressive than entry numbers was the amount of donations collected for those less fortunate. Each show served as a collection location for donations to multiple worthy causes, including a Christmas toy drive for children in need, a winter clothing drive for a local charity, and a warm weather clothing drive for the Serenity Farm's Wellington team following a devastating barn fire.
Marion Maybank, Director of Operations and Competition Manager at CHP, was thrilled with the season's success. "I was always so impressed with how quickly everyone got to the ring. With entries this high, we could have had very long show days. Everyone worked together and we were incredibly efficient. I'm proud of the fact that we got everyone on their way each night in enough time to have dinner with their families." Maybank continued, "This year's series was a great success-so many rounds, so many schooling breaks, so many drag breaks and so many donations for the less fortunate. We look forward to more growth and development of the series in 2019-2020."
Jumper Awards
Congratulations to Isabella Uhrig and Comet for earning 27 points and securing the title of champion in the 18" Jumper division. Desiree Davis and Take Note accumulated 24 points during the series, for reserve.
The 2' Jumper division awarded champion to Jennifer Lynch and Ringo with 55 points. Reserve champion was earned by Katherine Robinson and WV American Pie.
2′ Jumper division Champion Jennifer Lynch and Ringo
Sarah Richards aboard Cassia took home the champion honors in the 2'6-2'9 Jumper division with 50 points. Sugar Rush and Haley Honegger galloped through the timers to earn 20 points and reserve honors.
Sophie Patrick and HH Copernicus were awarded champion honors after earning 26 points in the 3' Jumper division. Haley Honegger saw the podium again aboard Starry Night, collecting 24 points for reserve.
One point separated champion and reserve in the 3'3 Jumper division. Quidam and Stephany McConnell clinched the division win with 30 points, and Peyton Wyatt earned 29 points aboard Cadmus.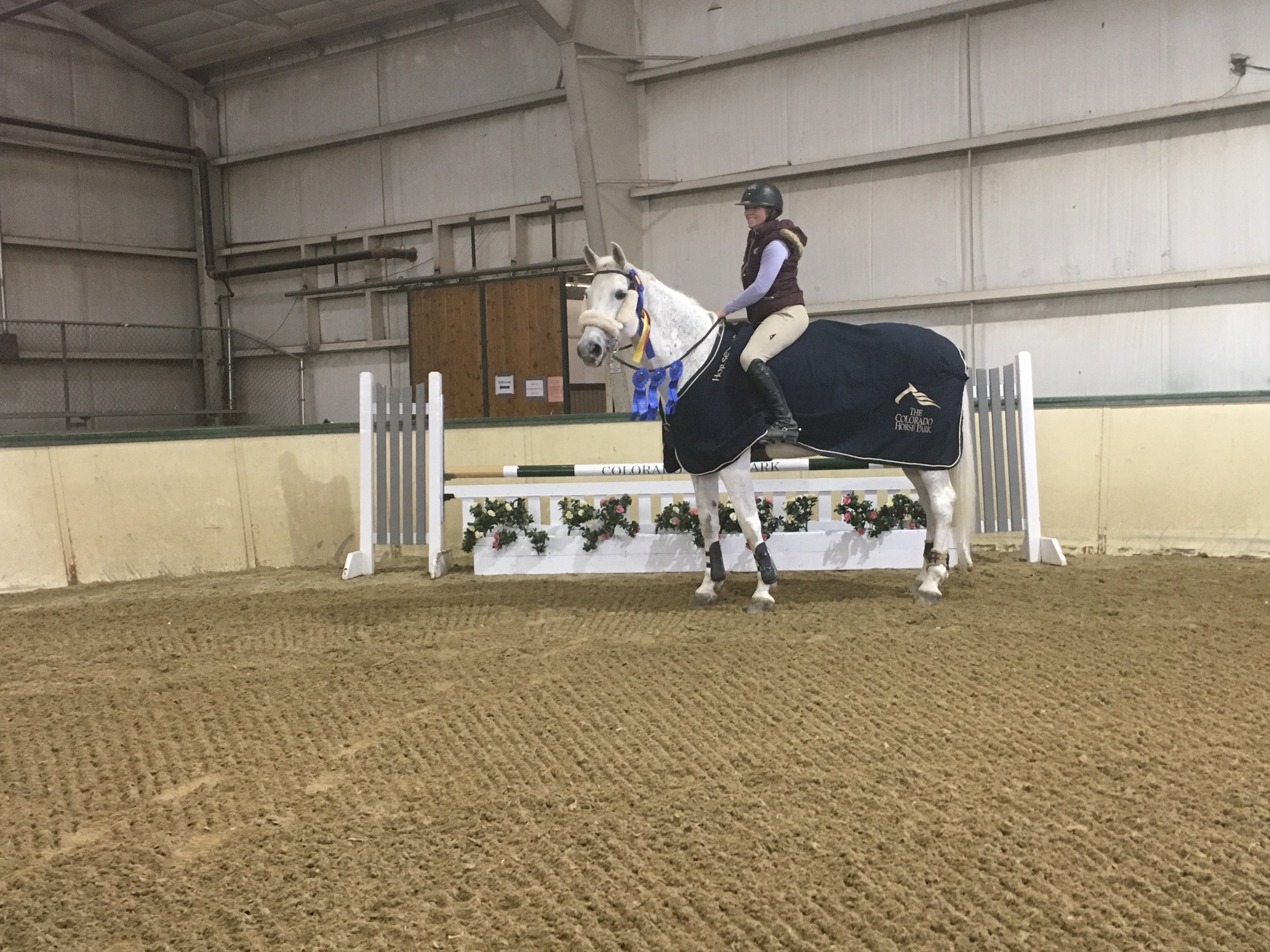 Stephany McConell and Quidam, Champions of 3'3 Jumper division
Hunter Awards
Rosie and Paloma Steward were awarded top honors of the Walk Trot division, with 30 points. Madden Howland and Worth the Wait received reserve honors for their series total of 20 points.
The Poles division awarded Delaney Svensson and Bare Necessities top honors for their 22-point finish. Paloma Stewart and Rosie were just one point behind as reserve champion.
Santeria was expertly guided by Avery Letendre in the Cross-Rail division for a series total of 42 points and the honor of circuit champion. Worth the Wait and Madden Howland earned 33 points for reserve.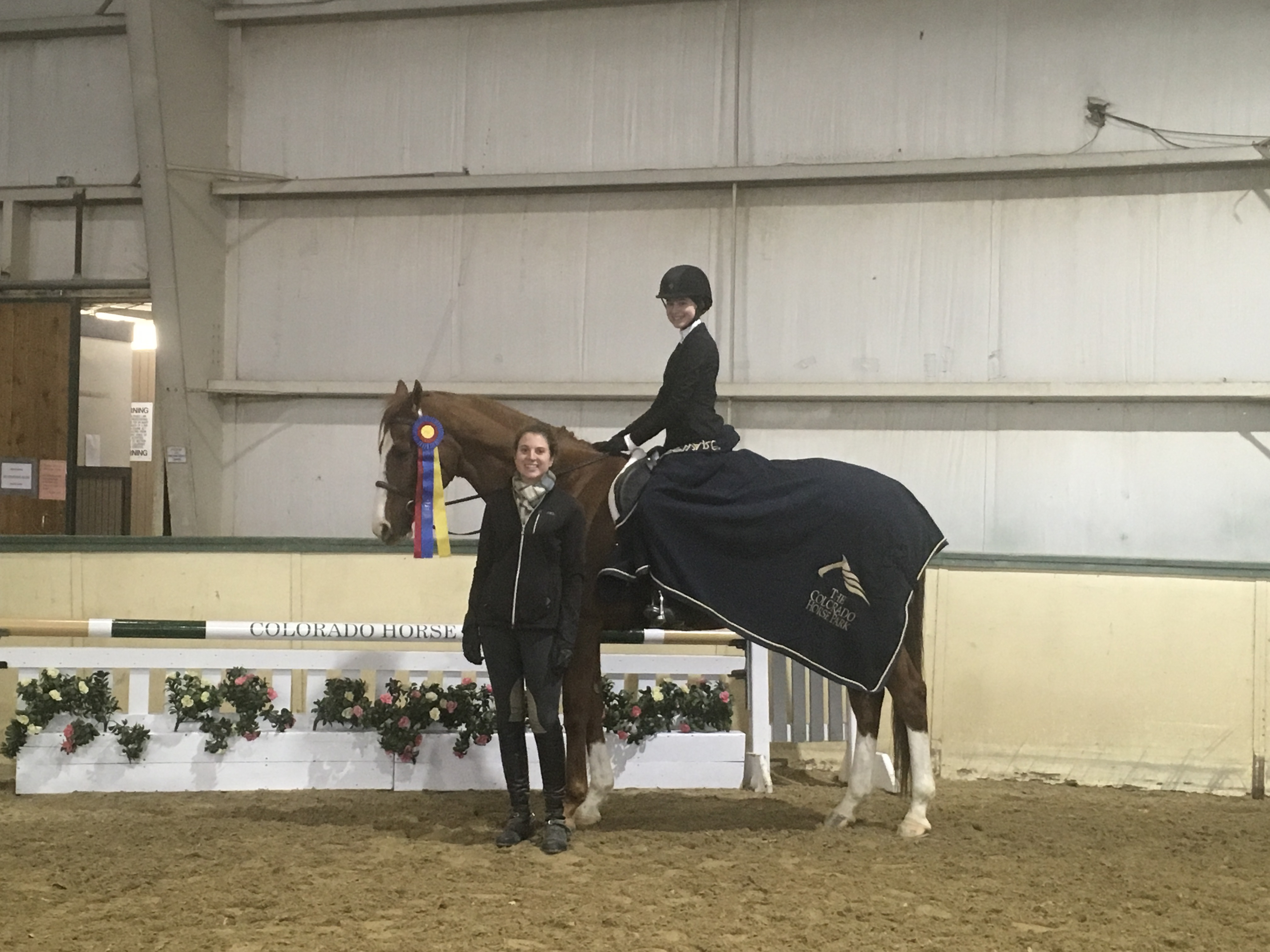 Cross Rails Hunter Champion Avery Letendre and Santeria
The 2'-2'3 Hunter division saw champion rides by Lilli Dubler and Santeria, earning 41 points. Maddie Propp and Second Glance were awarded 36 points and the honor of reserve.
Lilli Dubler was awarded circuit champion in the 2'-2'3 Equitation division and Katja Brown earned 10 points for reserve.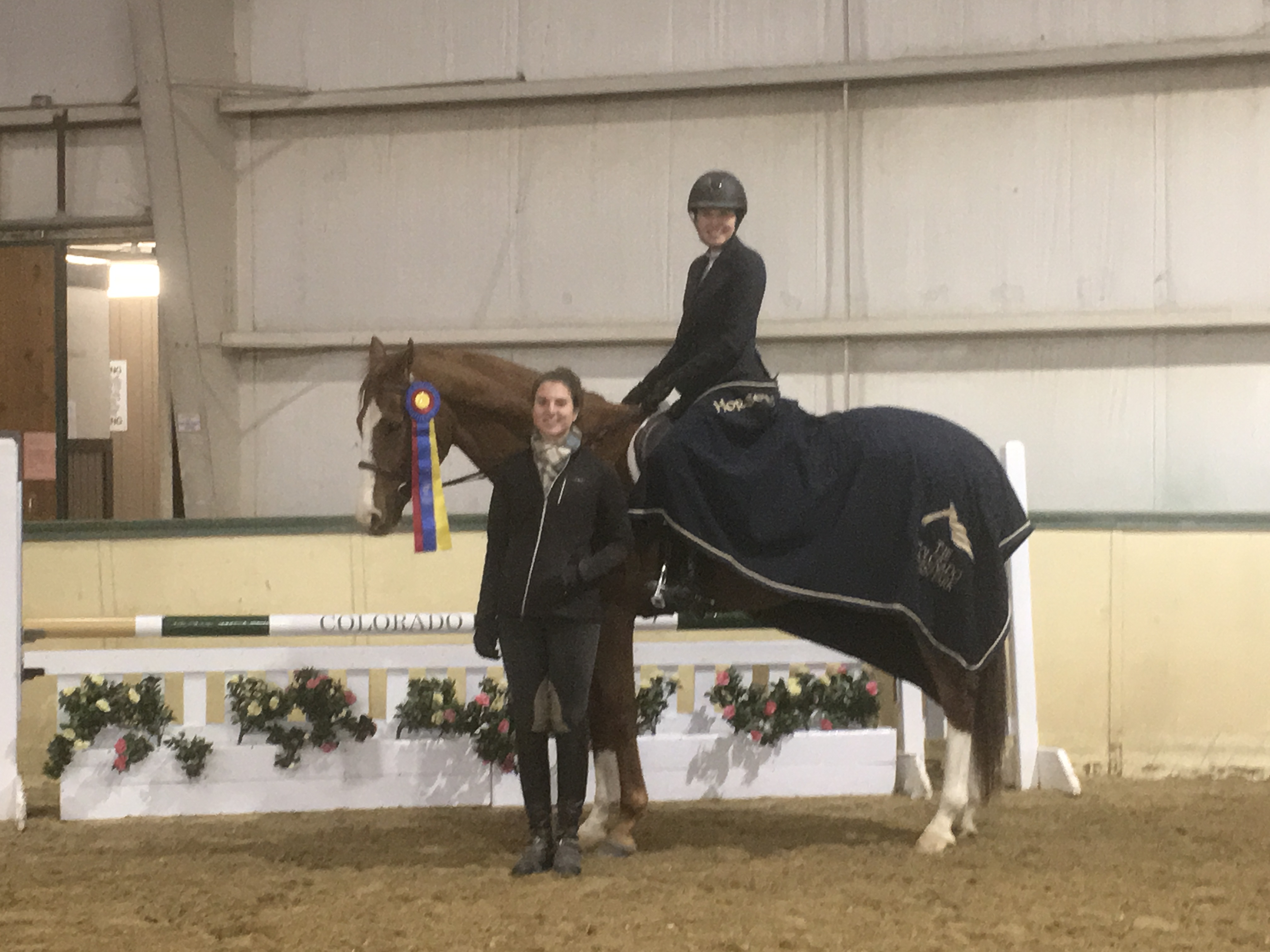 2′ 2'3 Hunter and Equitation champion Lilli Dubler and Santeria
Chirac and Julia Smirnow rode for the blue in the 2'6-2'9 Hunter division with 32 points. Claire Drewes and Q finished the series with 30 points for reserve.
The 3' Hunter division was won by Kirbi Spanbauer aboard Oh Man with 30 points. Katy Zobel and C-Note rode for 18 points and claimed reserve honor.
Kirbi Spanbauer also saw the top of the podium in the 3' Equitation division with 10 points while Katy Zobel earned 6 points and the title of reserve champion.
Competition will resume at CHP on April 27-28 with the annual CHJA No More Snow show. May will see the return of the highly-anticipated Hunter/Jumper show series, Spring in the Rockies I, II, and III, to be held May 8-26. For more information please visit www.coloradohorsepark.com.
Images provided by Marion Maybank.