What is COHOPA? It's more than just the Colorado Horse Park, it's a community of people who share a passion. It's a group of people that work together, side by side, and day after day for common, yet separate goals. They celebrate each other's victories and support each other through defeat. Though they face each other as competitors during the day, they gather like family at night.
COHOPA is a movement to unite the equestrian community, because horse shows are more than just what happens in the ring and the COlorado HOrse PArk is more than just a horse show.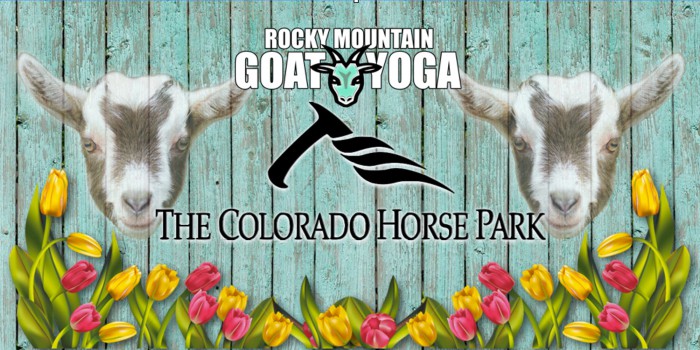 Rocky Mountain Goat Yoga at the Colorado Horse Park
June 11, 2019 at 10 am
With over 400 events held in the last year alone, RMGY has perfected the goat yoga experience. This 45 minute class is taught by a certified yoga instructor and is suitable for yogis of all levels.  Tickets are good for one general admission to the Colorado Horse Park Goat Yoga event.  
Click here for more details or to buy your ticket!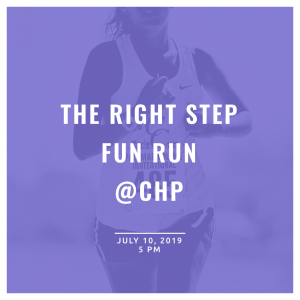 The Right Step Fun Run
July 10, 2019 at 5 pm
Join the Colorado Horse Park and The Right Step for a one-mile fun run on Wednesday, July 10 at 5 pm. This family-friendly event will take place on the beautiful CHP cross-country course and is sure to be the most fun mile you've ever run. All proceeds will benefit The Right Step whose mission is to better the lives of people with disabilities with the healing power of horses.
Don't miss The Right Step's demo before the jump-off during the Front Range Kubota Grand Prix on July 6.
Click here to sign up!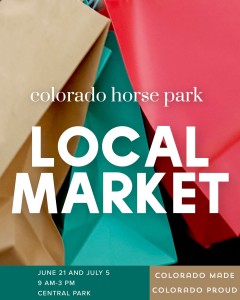 Colorado Horse Park Local Market
June 21 and July 5
Stop by Central Park on June 21 and July 5 from 9- 2 to shop from a group of hand-picked vendors featuring products made in Colorado. This curated collection of small business treasures will satisfy the most discerning shopper!

Drive-In Movie Night
Every Wednesday, June 5 – July 17 at 7:30 pm
Join us for family-friendly movies shown on the jumbo-tron in the International Arena, each Wednesday of SIR.  Drive your golf carts or bring blankets to lay on, whatever makes you comfortable! There will be free popcorn served as well as food and beverages for purchase.

24 Hour Fitness Zumba® Class
Friday, June 14 at 11 am
24 Hour Fitness hosts and on-site Zumba® group exercise class- A fusion of Latin dance rhythms and dance moves that provides an excellent group exercise experience. All ages are welcome!

24 Hour Fitness Adult Yoga Class
Thursday, June 20 at 3 pm
Breathe away stress and find your inner strength with yoga classes and restorative workouts designed with the equestrian athlete in mind. Come awaken your body and mind. Class is open to all levels. Please bring your own yoga mat, towel and water.
Stay tuned for updates and sign-up information.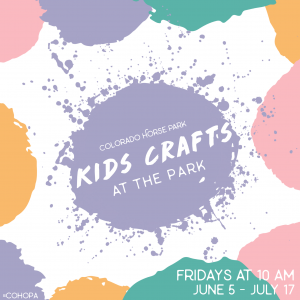 Kids Craft Events
Every Friday, June 5 – July 17 at 10 am
Equestrian themed crafts time at Central Park!
Stay tuned for updates and sign-up information.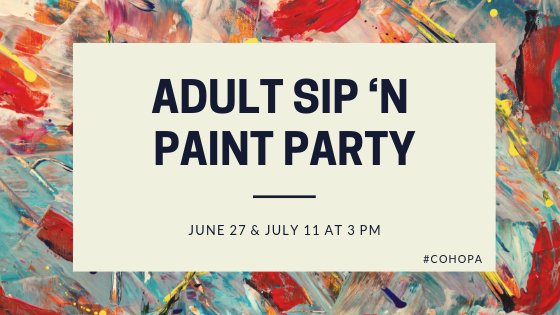 Adult Sip 'n Paint Party
June 27 and July 11 at 3 pm
Grab a drink and lets paint! Step-by-step painting instructions for all levels of artistic talent.
Stay tuned for updates and sign-up information.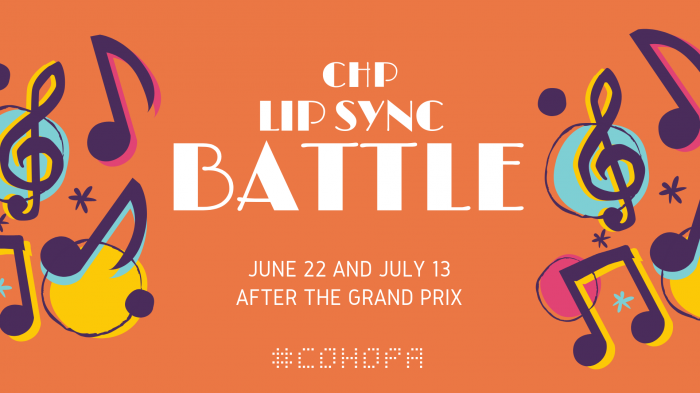 Lip Sync Battle
Saturday, June 22 and Saturday, July 13 at 7:30 pm
After the Grand Prix ends, the real competition begins. The Lip Sync competition, that is. Put together a team or go it on your own, but make sure to have your routine rehearsed and ready to go. A panel of three judges will determine the winner!
Stay tuned for updates and sign-up information.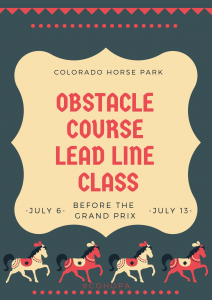 Lead Line Obstacle Course
July 6 and July 13 at 4:45 pm
Lead Line participants have the choice to complete an obstacle course during their class. Don't forget to cheer for your favorites!
Please enter ahead of time in the show office. No entry fee.

Local Business Features
All season long, CHP is teaming up with local business to give you activities that will enrich your visit to Colorado. Each week we are featuring a local business that we think you and your barn-mates will love.  These local business are so excited to welcome you to Colorado that they are happily extending discounts to our SIR exhibitors during their featured week.
See weekly schedules for more details!

Weekly Contests for Reserved Grand Prix Table
 Each week of SIR a contest will be announced on Tuesday of each week. Contest winners will be awarded a table for eight for the Grand Prix.
For information about COHOPA or its activities contact krashid@coloradohorsepark.com