Katie Crooks has been a Sponsorship Intern at The Colorado Horse Park for the past two years. Crooks ability to multi task and keep a calm and cool perspective, are of great value to employees and competitors alike at CHP. Although she wears many hats, Crooks' main job description includes helping with sponsorship deliverables, coordinating vendors and activities for the Park's Family Festival, and working to coordinate special awards.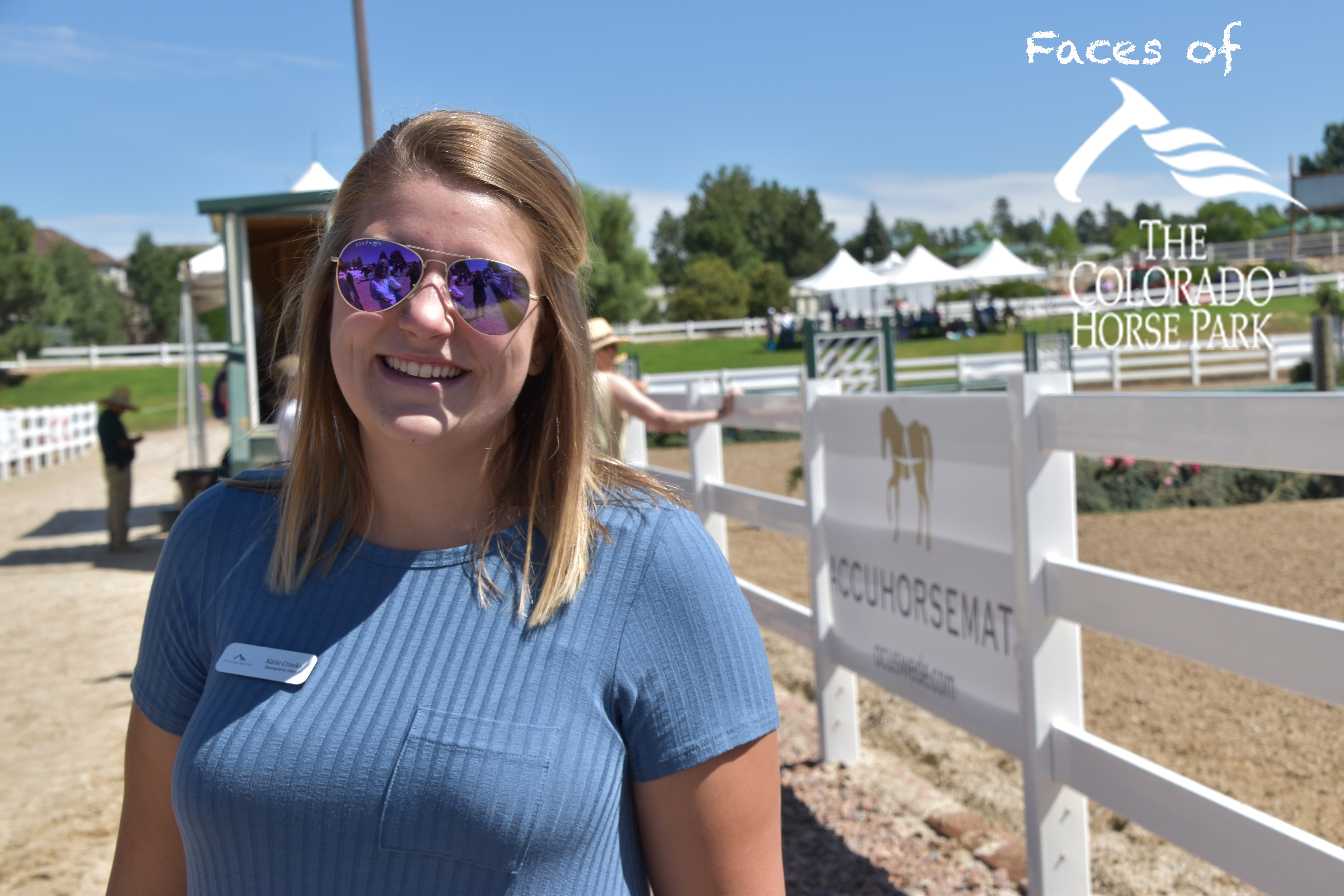 A Colorado native, Crooks has been involved with the equestrian community in and around CHP for over eleven years. "I've grown up here, and I've been coming to CHP since I was thirteen. I showed here all through high school, so being able to come back and work here has been really nice."
Crooks enjoys the hustle and bustle of the horse show scene. Her favorite part about working at The Colorado Horse Park? "I know everybody, and it's close to home. It basically IS home! I love being able to help with the expansion and growth of the horse park. Watching it become the premiere horse show destination for the Midwest is truly an inspiring experience."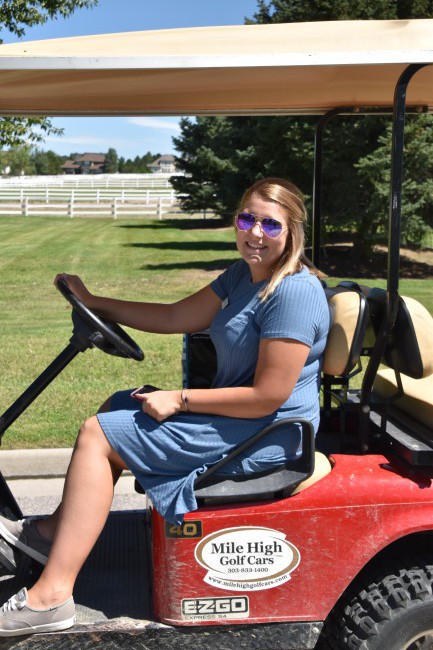 Crooks will be a senior at Colorado State University in the fall. A Marketing and Organizational and Innovational Management Major, Crooks aspires to work in a marketing research or data analytics field.
Katie is also an avid animal lover, and has two dogs, Grizzly and Moose. When she is living in Fort Collins and going to school, she volunteers weekly at a local dog rescue and fosters older dogs.