On any given horse show day, a stroll into the VIP Pavilion will put you face-to-face with hospitality team member, Logan Groves. Logan's drive and bubbly personality make her a welcomed addition to The Colorado Horse Park.
"This has always been a special place for me, one that I've spent a lot of time at throughout my life. My favorite part of the job is getting a chance to be surrounded by such wonderful competition, and becoming a part of all of the new growth at CHP."
Logan has been horse showing at CHP for as long as she can remember, so when a job arose this spring, she jumped at the opportunity.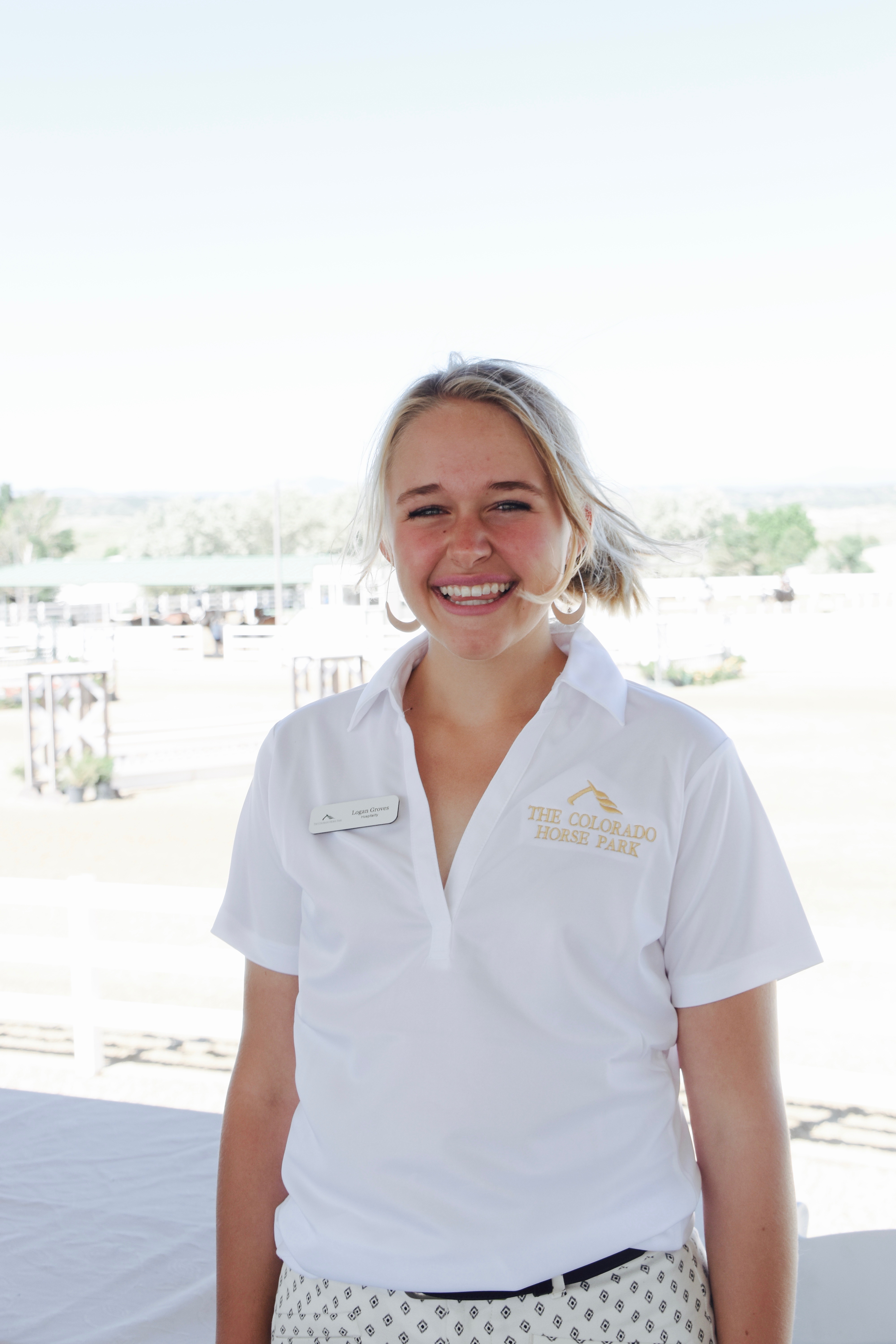 Logan has plans to head to Boston University next January, where she will continue on and do a semester abroad in London, England. Logan also has ambitions to continue with her riding career, and would like to ride on the BU equestrian team.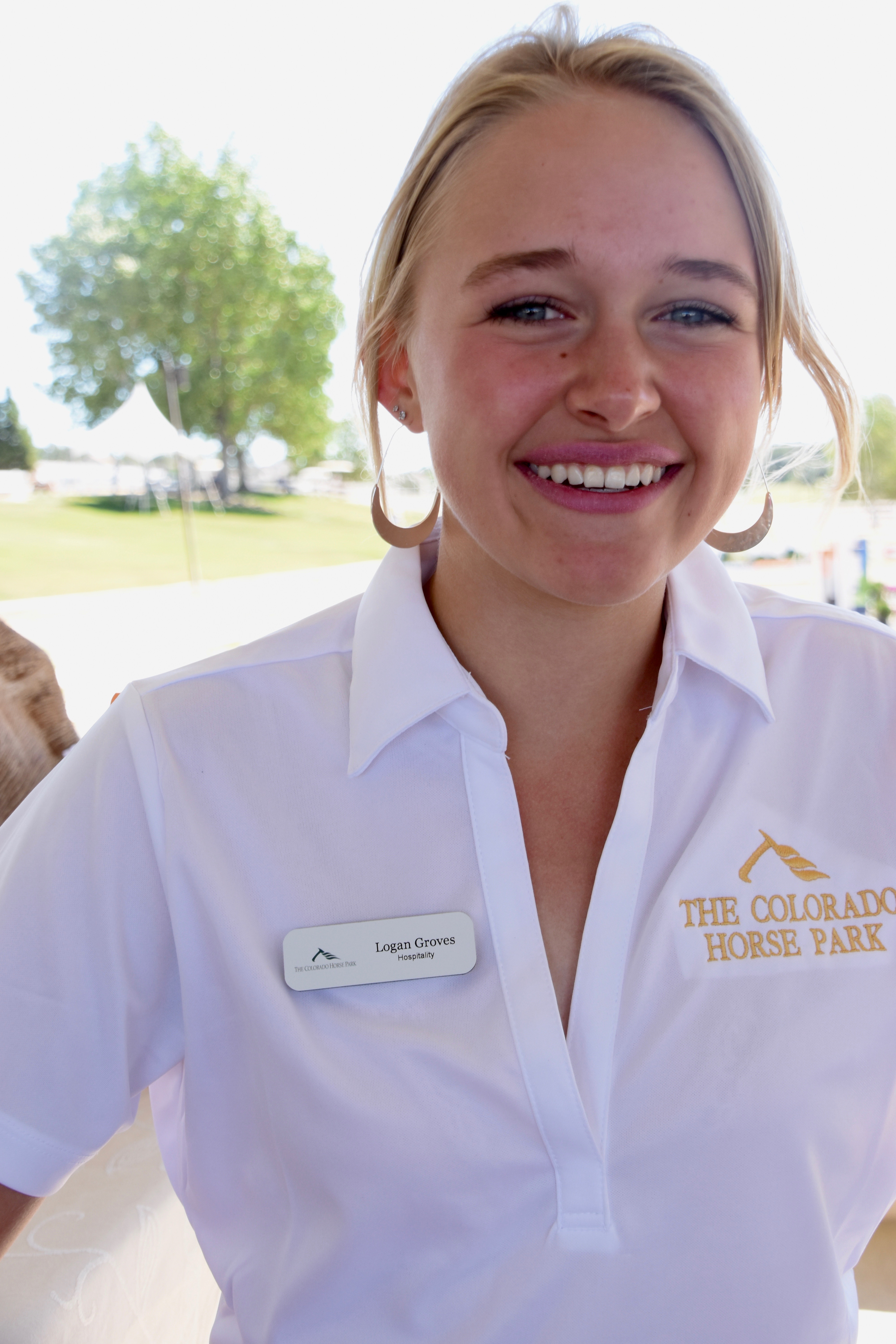 The next time you see Logan, stop and say 'Hello.' You won't regret it!