Eventing is an incredibly fun and exciting equestrian sport to watch: Its dancing horses, fearless athletes, and incredible sportsmanship make it almost guaranteed to entertain the widest of audiences. The Colorado Horse Park (CHP) has the pleasure of hosting the 2018 USEA American Eventing Championships, presented by Nutrena® Feeds (AEC), making the championship event more accessible to local competitors and spectators.
Eventing has gained popularity over the years but there are still many people that don't know a lot about it. CHP would like to share with you now- Eventing: The Spectators Guide.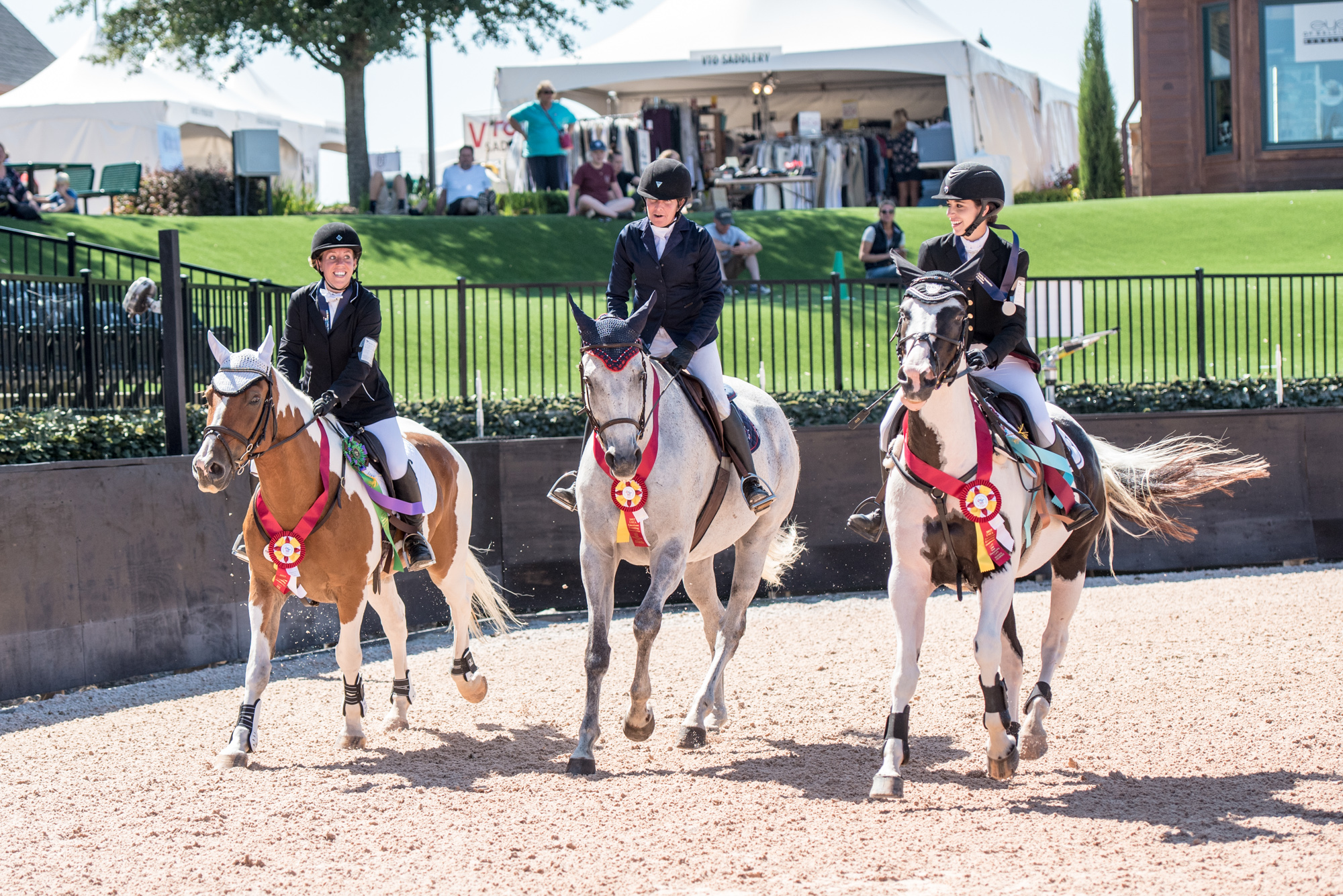 What is Eventing?
Eventing, understood by many as an "Equestrian Triathlon," has been acknowledged worldwide for over one hundred years. Originally the phases of Eventing were a military test, performed exclusively by members of cavalry. Eventing has now been introduced and is accessible to equestrians of all levels and abilities. Three phases determine the final score at an event, and each phase requires different talents and training. Dressage opens each competition and is the only phase where jumping is not involved. Cross-Country and Show Jumping are performed over obstacles that range from 2' in an Introductory level course to 3'11" in an Advanced course. Difficulty, speed, and the number of obstacles increase with the levels in addition to height. Since Eventing joined the Olympics in 1912, spectators world-wide have enjoyed watching the fearless horses and riders compete.
How is Eventing Scored?
Although Eventing scoring is quite complicated, it can be summarized easily-the lowest overall score wins. Horses and riders earn a score during the first phase of the event, Dressage. Unlike a score in a traditional Dressage show, Eventers seek low points. In other words, a "perfect" movement in Eventing Dressage will be scored 1, unlike in traditional Dressage where the "perfect" movement receives a 10. Horse and rider pairs continue to the next phases, hoping to avoid adding more penalty points (faults) to their score. Objectively determined faults are received for having a refusal or runout, accruing time penalties for going slower than the time allowed, and knocking down rails in the Show Jumping phase. Though Cross-Country and Show Jumping are often considered the main attractions in Eventing, Dressage must never be dismissed. Because the most successful competitors finish the competition with their Dressage "penalties" only, winners are often determined in the first phase.  
Phase One: Dressage
Dressage is a test of communication between horse and rider. Successful rides display graceful obedience and balanced, controlled movements performed in a "test" or pattern of movements. Each movement is scored 0-10, lower numbers being optimal in Eventing.
The atmosphere near Dressage rings needs to be quiet and calm, as to not disturb competitors. Please take precautions to secure jackets, bags, umbrellas, and children as to not unsettle horses in the Dressage rings. In addition, please hold applause until after each rider's final halt and salute.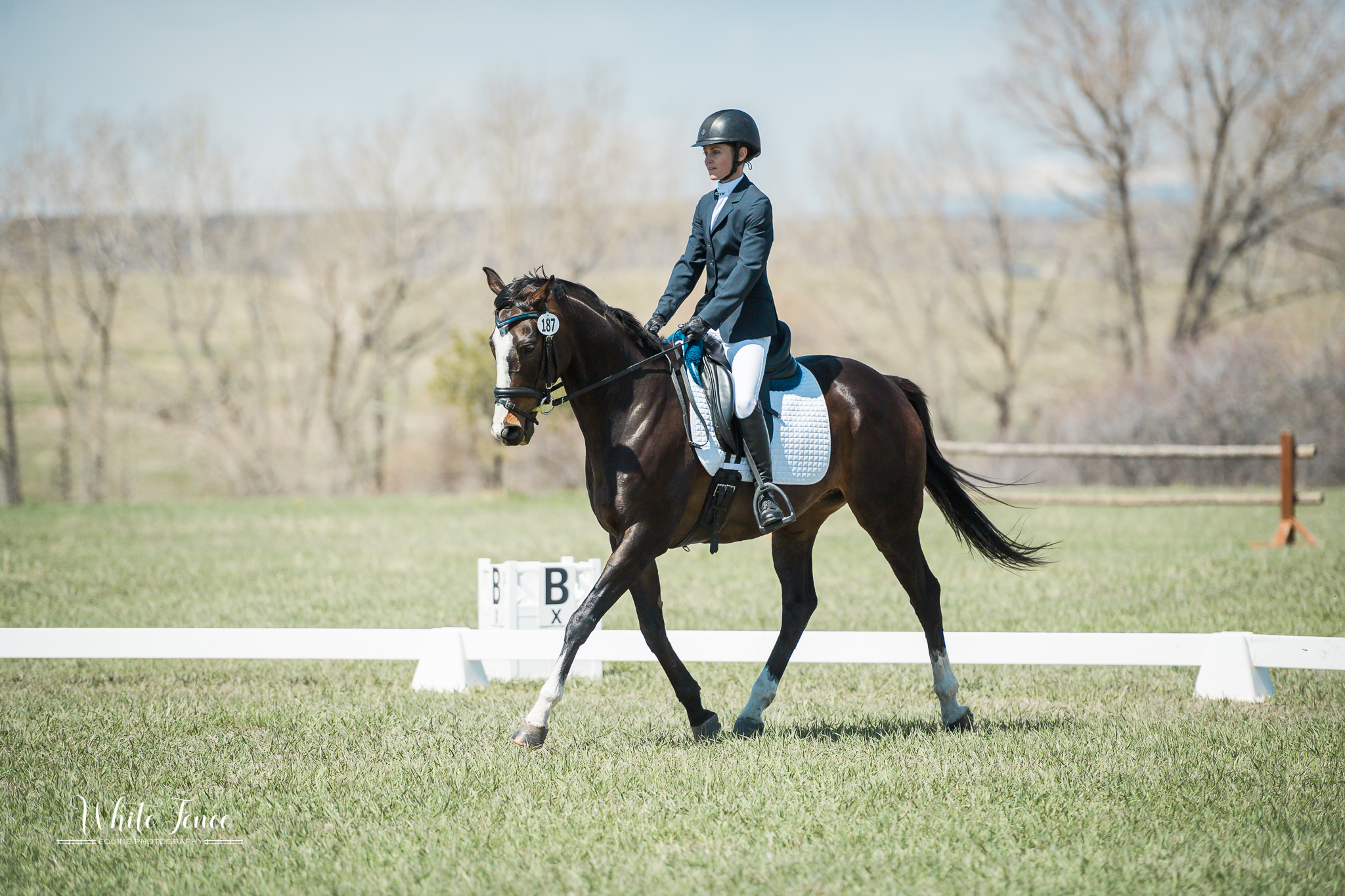 Phase Two: Cross-Country
Cross-Country is the second and often most highly anticipated phase of Eventing. Cross-Country demands speed, endurance, athleticism, peak conditioning, most importantly bravery from the horses and riders. Eventers encounter natural and fixed obstacles in a natural setting in the timed event. Courses will often require galloping up and down hills over varied terrain and include water obstacles, drops, ditches, and banks. The meter-per-minute pace determines an optimum time and increases in speed as the level raises. Competitors are challenged with five to forty obstacles and cover a distance between two and four miles, dependent on level.
The best place to watch cross country is from a place where you have a view of multiple jumps. Spectators may move about the course but must do so carefully. The best time to move about the course is during short breaks (notified by PA announcements) but you are also able to move while horses are on course. Please remember-Eyes up, Ears up, Stay alert. If you encounter a horse on course, stay still and let the horse navigate around you. Ask staff/volunteers for recommended safe spectating spots. Cross-Country competitors love to hear cheers and encouragement after the jumps, but make sure to never offer them assistance (they can be eliminated). Refusals and time can add penalty points to a rider's score. The first refusal results in twenty penalty points, forty points for the second and third results in elimination. Penalty points are also added for every second over optimum time.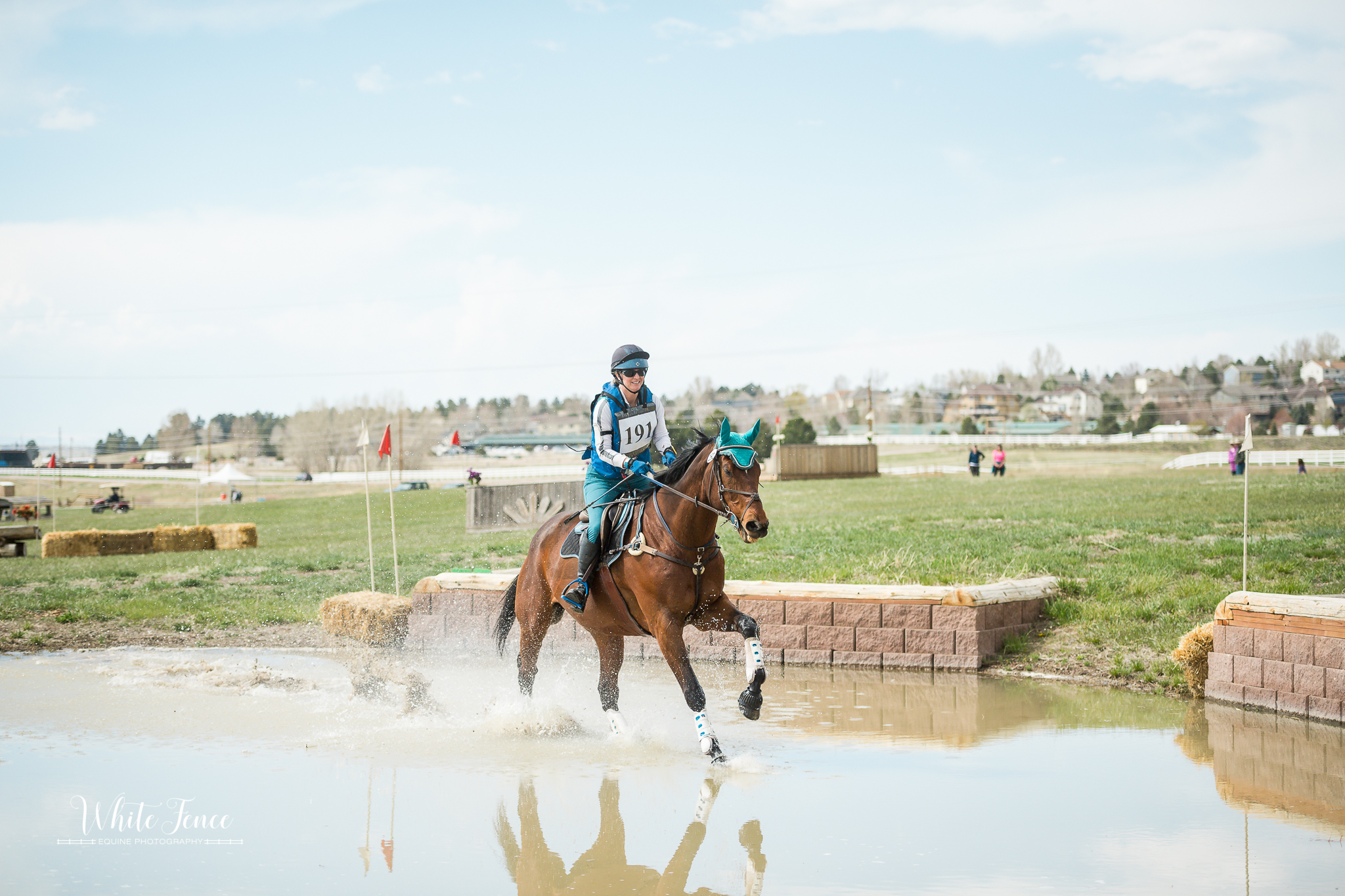 Phase Three: Show Jumping
Eventing's third phase, Show Jumping, is the ultimate test of conditioning because it challenges the precision, athleticism and endurance of the equine athletes. The horses must come back to competition, after a strenuous Cross-Country phase and still have enough energy and rigor to ride a course accurately and cautiously. Unlike in Cross-Country, the fences in a Show Jumping course fall down easily if they are bumped. Each jump that is knocked down adds four faults to the rider's score. Refusals and extra time can also add penalty points. Courses are held in groomed, enclosed arenas and often include up to sixteen obstacles. Show Jumping can be a heartbreaking phase for some, as just one unlucky rail can take the lead away from the division leader. Clean rounds also provide others with opportunities to move up in the order of placement.
The best place to watch show jumping is anywhere you have a clear view of the arena. Cheering is encouraged after the horse jumps the last fence. Get comfortable at a picnic table, Berm Pavilion (Patron Tent) or on the grass around the International Arena and enjoy the show!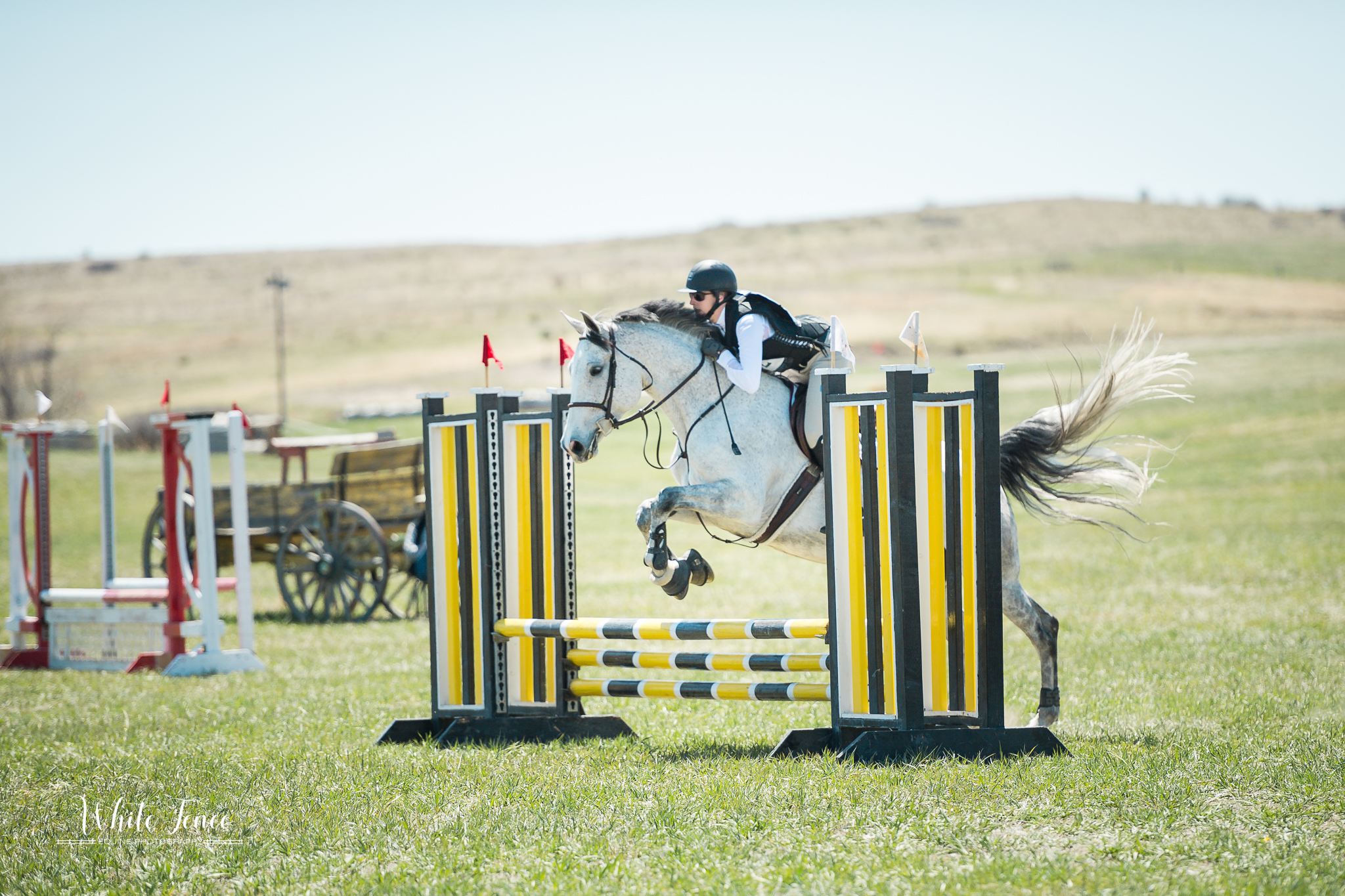 What to Wear
Colorado is known for sunny skies, as well as quick shifts in weather. Be prepared for the elements with sunscreen, a hat and sunglasses, and an extra layer or two. Although the weather may feel like flip-flop weather, they might not be the best choice of footwear for your visit to the Colorado Horse Park. Wear shoes that will protect your feet while walking to, from, and around the Cross-Country course. Also, be prepared to be around the horses, outside of the rings, where flip-flops are never encouraged.
CHP and commemorative AEC merchandise will be available for purchase at the Merchandise Store, located adjacent to Central Park.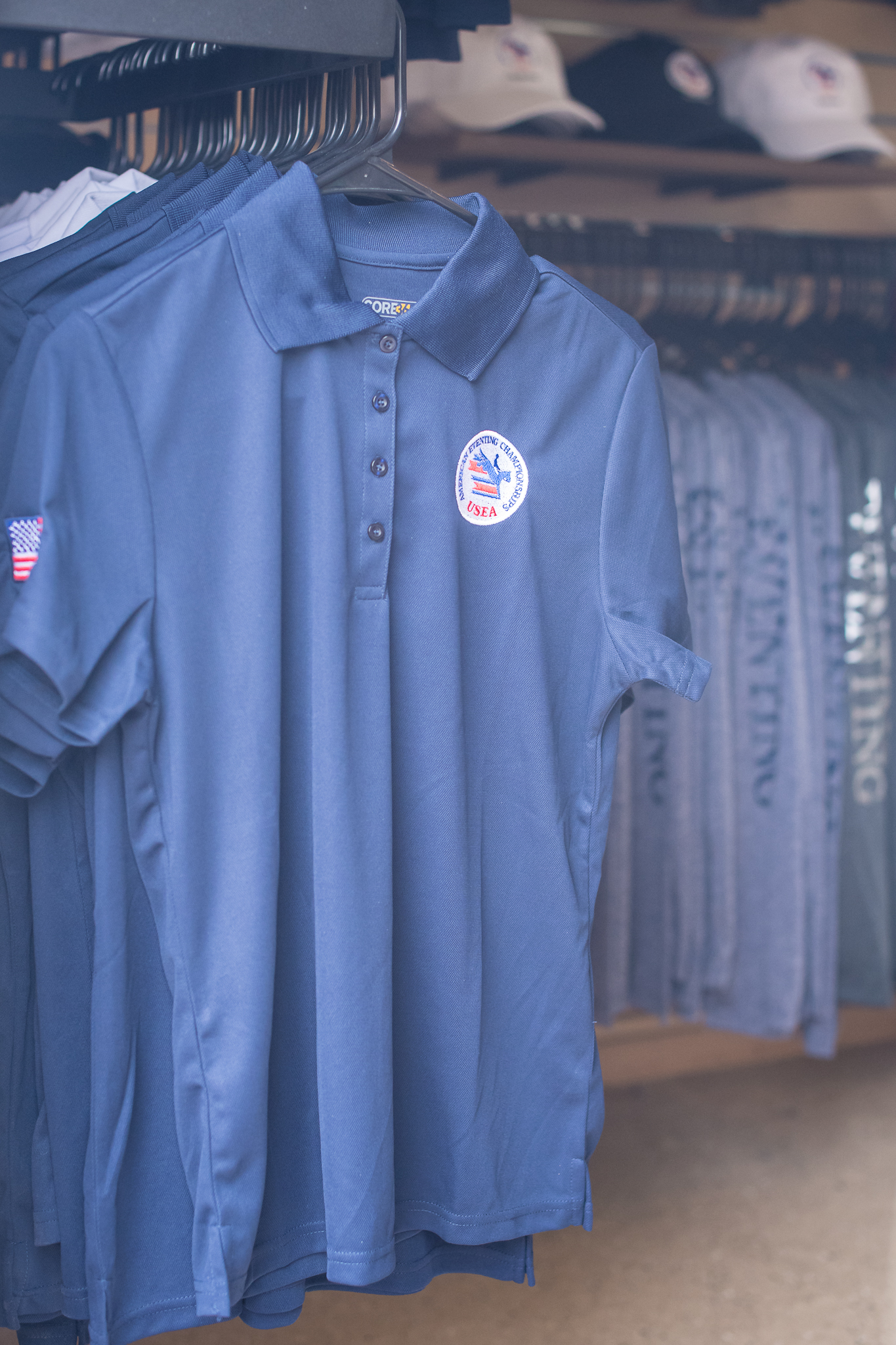 Shopping
The vendor village at CHP will be filled with shopping fit for the most discerning, retail-loving equestrian. From tack to riding clothes, art to barn equipment, you'll find everything you need (and a few things you want) at vendor village.
Hospitality
Food and beverages will be sold at several places on the CHP grounds. Offerings will be available for purchase in the Berm Pavilion and in the Central Park Pavilion, as well as at several pop-up locations throughout the grounds. A full bar and snack options will quench the thirst and fill the bellies of AEC competitors and spectators, alike.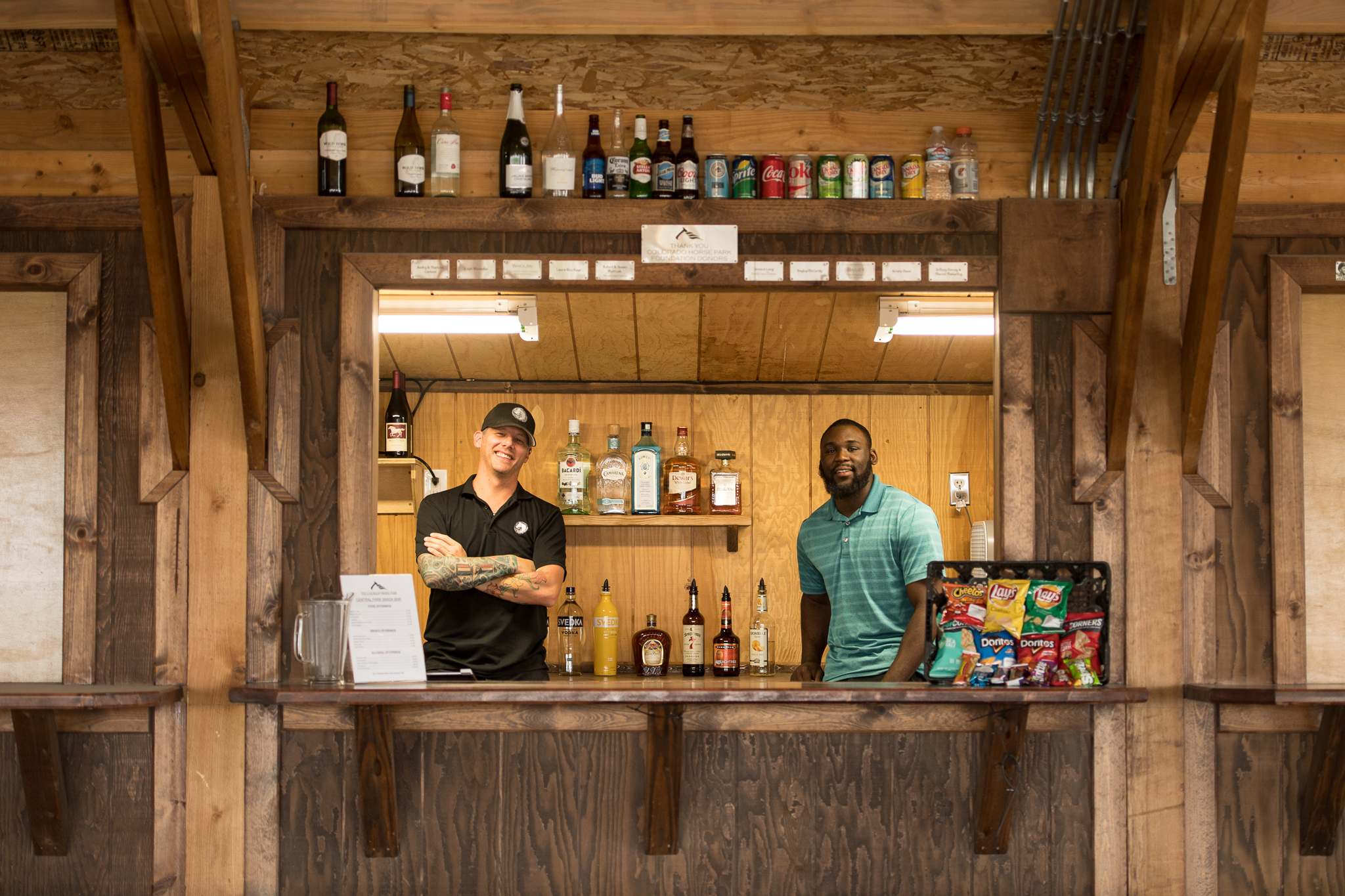 All-Access Pass
For a behind-the-scenes view of the AEC, please consider volunteering! Volunteers receive swag, opportunities, and access that are not available to general spectators. If you sign up to volunteer at the 2018 AEC, you will not only help make the 2018 AEC one of the most successful championships yet, but you will also get to experience the event hands-on and have a front-row seat to the excitement.
Like all events at CHP, general admission and parking are free! Please enter the venue through the Trailer/Bayou Gulch entrance located at 7375 Bayou Gulch Road Parker, CO 80134.
For more information about spectating at the 2018 AEC and The Colorado Horse Park please visit www.coloradohorsepark.com.
Photos courtesy of the USEA and White Fence Equine Photography.