It has been a great first few weeks of Summer in the Rockies and we are loving that you are sharing your experiences with us.
We wanted to take a look back at the first 3 weeks of competition. Keep those awesome posts coming!  Remember to stay tuned to the Colorado Horse Park's Instagram and Facebook accounts for important announcements, fun contests, and competitor highlights.
Facebook: coloradohorsepark
Instagram: @coloradohorsepark
Twitter: @cohorsepark
Snapchat: @cohorsepark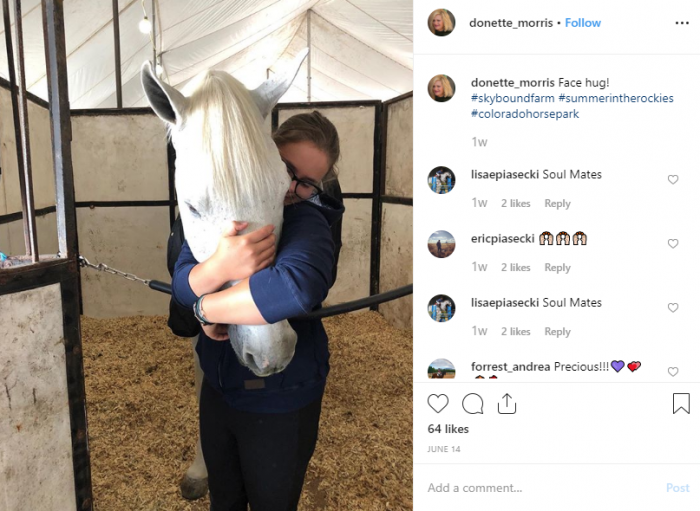 Horsey hugs are the best hugs!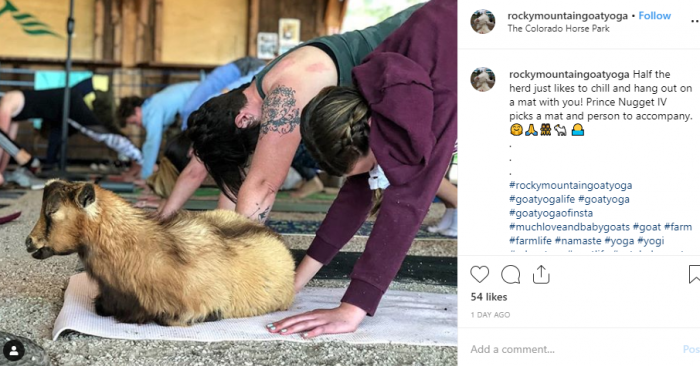 Nama-stay with the goats 'till it's time to show!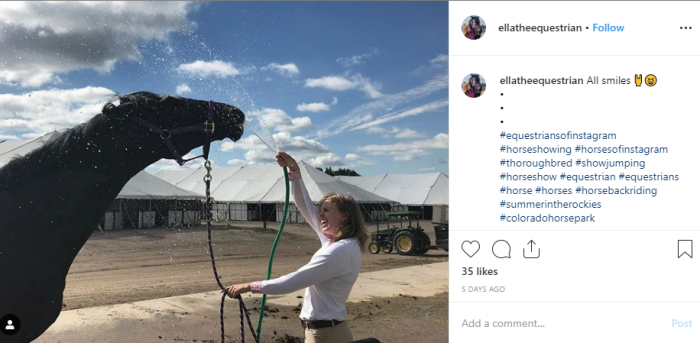 Who ever said bath time can't be fun?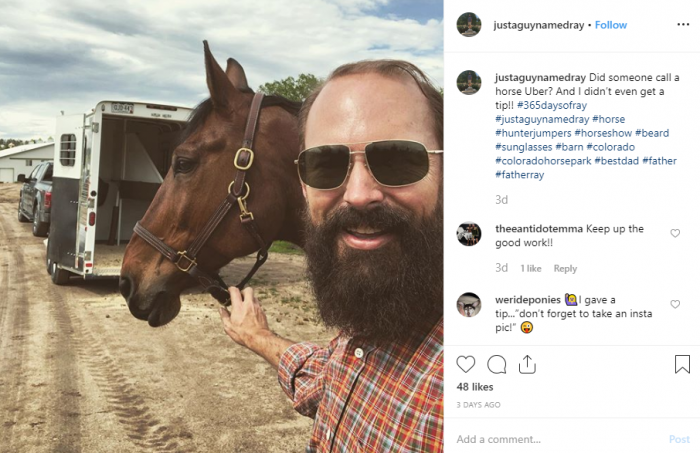 Don't forget to rate your Horsey-Uber! We give him 5 carrots.

They have got it made in the shade!


Who needs a Thunder Shirt when you have friends to protect you? #ThunderSquad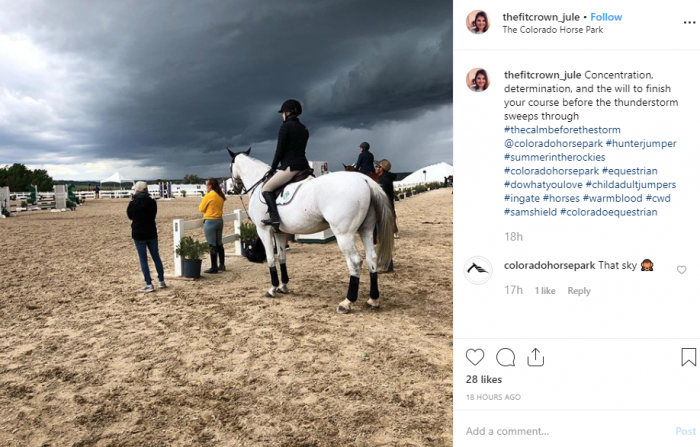 In Colorado, we embrace the calm before the storm.

Time for a trail ride, yes please!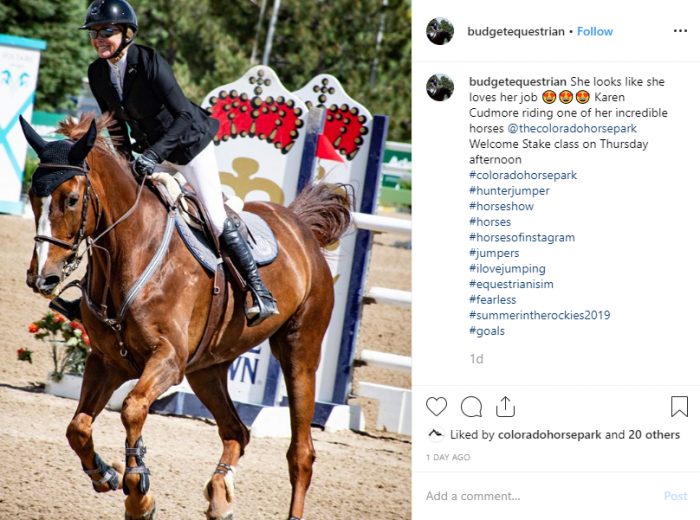 It is a beautiful thing when a passion and a career can come together!

Tag us in your posts for a chance to be featured in the next Talk of CHP.